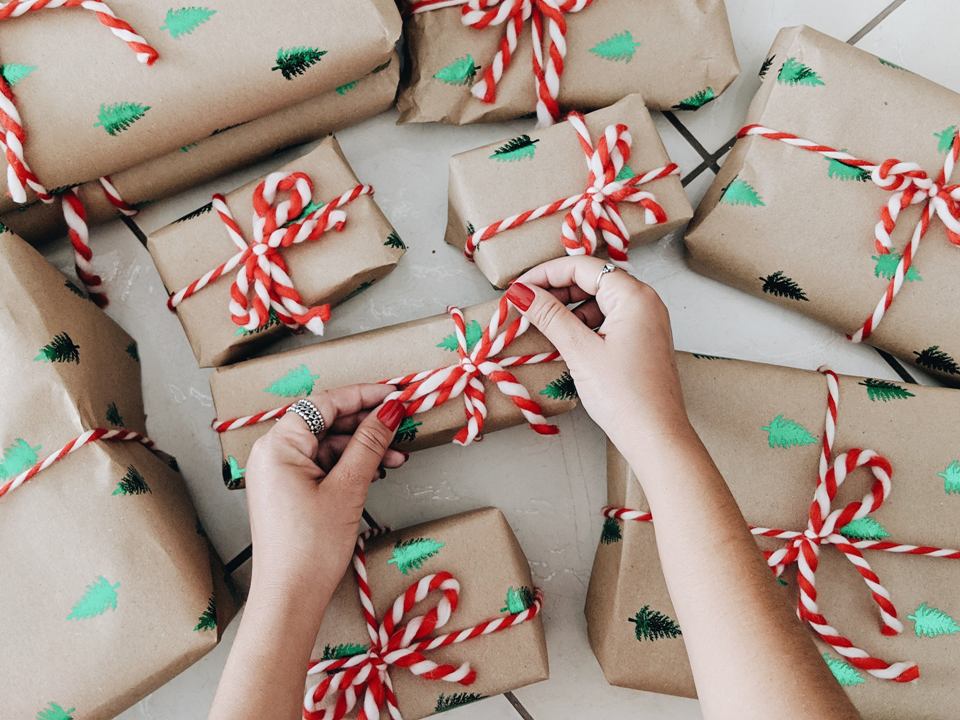 What were your favorite three gifts you received last holiday season?
Can't remember? What about just one gift?
If you had a hard time doing this, you aren't alone. So many of us succumb to the pressure to give, give, give during the holidays that we forget the meaning behind them. Religion aside, most of us can agree that this time of year conjures up images of friends and family spending time together at long dinner tables or huddled around cozy fireplaces. It's not about the gifts.
And yet . . .
This holiday season, it's estimated the average American will spend $1,048 on gifts and decorations. Millennials are especially apt to buy things for non-family members, such as coworkers. So if you want to be mindful of where that $1k is going, I've got a few tangible tips to keep in mind this holiday season.
These ideas come from my belief that you'll feel better about your money when you are spending in line with your values (for a deeper dive into that check out a previous TME article, here). Instead of gift-giving, I'd invite you to think about other ways you can connect with family and friends. Below are a few ideas to get you started.
GIFT BAN
I love the idea of a gift ban. I haven't personally gone all out on one, but there have been certain people in the family I've requested to not gift me things.
I have a friend who instituted a gift ban at last year's holiday gathering that she hosted. Everyone in her family was seemingly on board with this idea. The group text agreed with her enthusiastically that they should make this season about quality time, not gifts.
And then, on the day of the party, a relative showed up on her doorstep with an armful of wrapped presents. She said, quite calmly, "you can put those gifts back in the car and join us, or you can get back in your car and go. Your choice."
How to do it
Test the temperature of a gift ban with a few people you are closest to. Once you get them on board, then try a little P.S. message on your evite that looks like,
In order to keep the holidays about our time together, we'd prefer to not distract each other with all the material noise. No gifts, please, and thank you. If you decide to bring a gift, it will be gifted to a family in need.
Values this serves: Sustainability, thrift, quality time, tranquility, and simplicity.
TRAVEL INSTEAD
My husband and I have traveled to Toronto the past few winters for a few days in-between December 25th and New Year's Eve in lieu of exchanging gifts. The city is quiet, the lights are still up, and hotels are relatively affordable (prices go up on New Years). It's a nice way to enjoy some of the winter wonderland effects without elbowing other harried travelers. With my husband being back in school this year, these getaways and quality time become all the more meaningful.
Another great way to include travel into your holidays is to give the gift of travel. By this I mean, instead of trying to wrestle with others to get home just because it's a certain holiday, why not see if your family, or friends, would rather do a long weekend in the Spring together?
How to do it
If you want to do a winter getaway in lieu of gifts with your partner, just talk to them about it! If you want to do a mini-family getaway, I'd suggest bringing it up a bit earlier, around Thanksgiving time.
Values this serves: Culture, connectedness, enjoyment, generosity, originality, surprise.
DONATIONS
Having worked in several nonprofits, I know they need funding year-round, not just during the holiday rush. This goes for volunteering as well. So many nonprofits, particularly ones like homeless shelters and food banks, get a wave of people trying to donate and help out from late November-late December.
While it is technically the thought that counts, it's more helpful from a nonprofit's perspective to count on recurring revenue that a one-time donation. Consider taking your winter donation and spreading it out into monthly donations throughout the year. If you'd like to volunteer your time, try to time it before or after the holidays when volunteers aren't as plentiful.
How to do it
Think of a local charity whose work you enjoy. The big ones like The Red Cross and United Way, while amazing organizations, aren't the ones in as much need as your community nonprofit. Plus, there's something extra special about knowing the dollars or time you give are being injected right into your community.
Email the volunteer or donations coordinator (easily google-able or searchable) to see what they are most in need of. Many will post their Amazon wish lists or similar on their websites. Once you see what they are in need of, be tangible goods, cash, or time, talk to your family about giving back to your community.
Values this serves: Charity, community, generosity, teamwork.
HYGGE NIGHT
I know, I know Hygge is so 2017 BUT there is something so lovely about having an evening like this! For those of you who missed it when it was a trending hashtag, Hygge is a Danish word that doesn't easily translate to English.
The best way to think about it is as a sense of comfort, togetherness, and well-being that is experienced in a cozy blanket-and-candle-filled environment. The lovely thing about this practice is it isn't expensive! Invite over a few friends for a pot of soup, crusty bread, and some puzzles or board games.
I hosted one last year and it was such a treat!
I found my friends who attended were craving a night of connectedness that didn't involve spending a ton of money, chasing the latest cocktail, and could just BE.
How to do it
See above. The Little Book of Hygge is also a great resource.
Values this serves: Restraint, peace, restoration, nourishment, health, restfulness.
There you have it! Four ways to make the holidays about something aside from giving things that will likely end up forgotten, regifted, or tossed in recycling.
Tell me, which one do you think you'll try?
What values will it serve for you?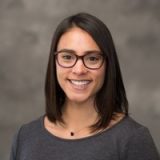 Lindsay Bryan-Podvin is a financial therapist who started her career in the field of mental health treatment and advocacy. As the first financial therapist in Michigan, she combines financial literacy with the emotional and psychological side of money. She has a degree in sociology from Michigan State University, and her Master's in Social Work from the University of Michigan.