Nowadays, life is unpredictable for consumers in many countries. Payday loans have become a common lending solution to suit financial needs of many people. Cash advance apps are designed to give each person an opportunity to receive quick funding for the short-term.
Apps like Earnin offer a cash advance for consumers who want to borrow money. If you want to obtain cash advances, you may choose instant transfers. Most cash loan apps give instant access to additional money without too much effort.
Keep in mind that such paycheck advances present a cheaper alternative to payday loans, but they should be taken out with responsibility and can't replace an emergency fund.
How Does Earnin Works?
Let's start with the basics. How does this cash advance app work? Is it suitable for all borrowers? Does it report to the major credit bureaus? Earnin is one of the leading providers of quick personal loans issued to cover near-term financial disruptions. This app allows borrowers to get paid as they work.
In order to utilize credit builder loans from Earnin, you need to have a valid bank account, a steady source of monthly income, and a mobile phone. Apps like Earnin offer cash advance and work with the community to help every applicant get extra funds to finance immediate needs and expenses.
To use this money advance app, you need to connect your bank account and mention your employment data to help managers verify your pay schedule.
After that, you need to add your income to this cash advance app. It can be easily done by sending your electronic timesheet, adding your income automatically using the Automagic Earnings feature, or signing up your recruiter-provided work email address.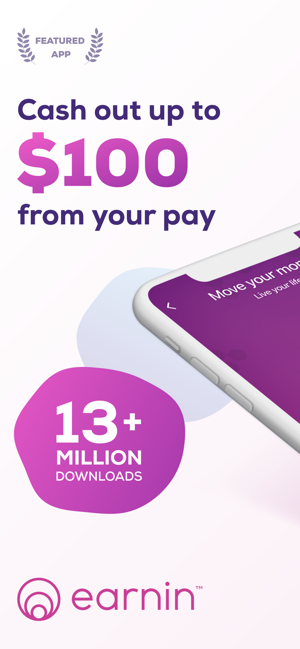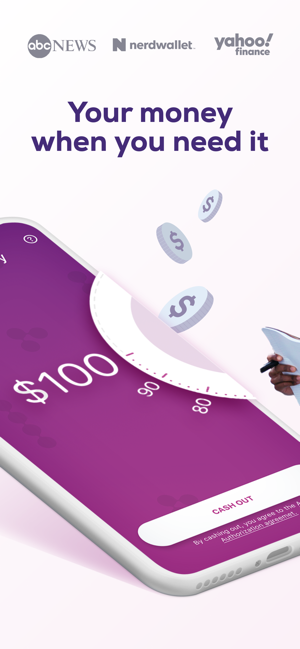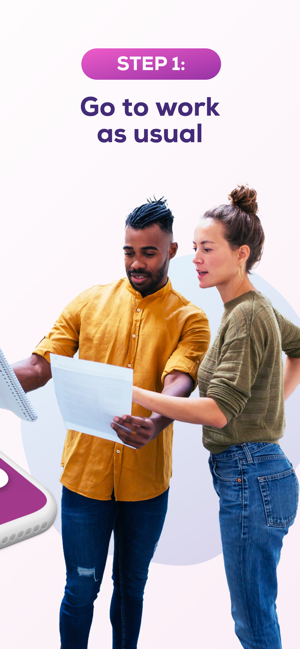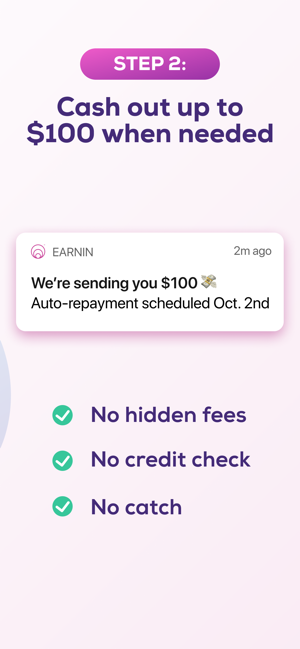 Cash advance apps like Earnin are supported by the community. The applicant may support this online tool by paying a fair tip for this service. These tips can help more community members cash out with you by covering transaction fees.
So, if you have a fixed work location and a regular pay schedule, you can be eligible for a payday loan without overdraft fees.
Apps like Earnin offer a cheaper alternative to regular payday loans. On the other hand, this cash advance option should also be used carefully and not frequently as it can't replace your emergency fund. It's really important to have an emergency fund with enough money to cover unpredicted costs or big-ticket purchases.
How to Get Cash Via Earnin?
Here is a step by step guide on how Earnin and other payday advance apps work:
You should make a profile on this app. Give the app access to your bank account. Any individual who is strapped for funds may download the Earnin app to obtain cash advances. A requirement is to get your paycheck via direct deposit.
Earnin will track the hours you work, before you get early access to your spending account. Depending on the job of each applicant, this process can be performed differently.
Hourly workers may use location tracking or upload photos of their daily timesheets.
Salaried workers can utilize location tracking on their mobile phones to prove that they attended the workplace. Consumers who work from home can qualify for a paycheck advance if they track the hours they work.
On-demand workers may use payday advances if they upload photos of their task receipts. Uber ride receipts are uploaded by Earnin automatically.
A client can gain access to online loans only using earned wages. You can qualify for up to $100 the first time you use this tool.
To get your earned wages and pay online for your needs with an affordable loan. Your request will undergo a verification process to check the hours you've worked so far. It takes about 10 minutes to submit your request for a fast cash advance.
You should select the sum. While credit unions offer financial management features for a monthly membership, you can avoid overdraft fees and obtain a fast cash advance even in one business day. Borrowers may give a tip of up to $14.
Possible finance will be issued within one or two business days. An early request on a weekday will give you a chance to obtain the money faster. If you apply over the weekend, the rainy day lending option will be issued on the next business day.
Top 13 Apps Like Earnin
When you can't save funds to protect yourself from financial emergencies, credit loans may come in handy. Apps like Earnin serve as a near-term comprehensive financial planning app without a monthly fee that gives you a loan amount of your earnings upfront.
Early access to deposit money to cover unexpected expenses and obtain automatic overdraft protection can be possible if you use such apps. The monthly cost for having extra funds instantly is absent while premium account users may be eligible for additional bonuses and features.
The loan terms differ among apps and online tools but they don't have bank fees. Also, it's a cheaper alternative to title loans and payday loans.
Whether you need to finance your future expenses for a vacation, cover cash flow problems, have a car repair, or obtain overall financial protection, apps like Earnin allow consumers to get financial counseling without hidden fees and a vicious debt cycle.
Here is a review of the top-rated apps like Earnin to help you fund your emergency expense with the best payday apps.
PaydaySay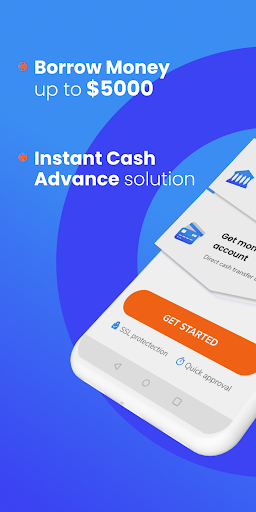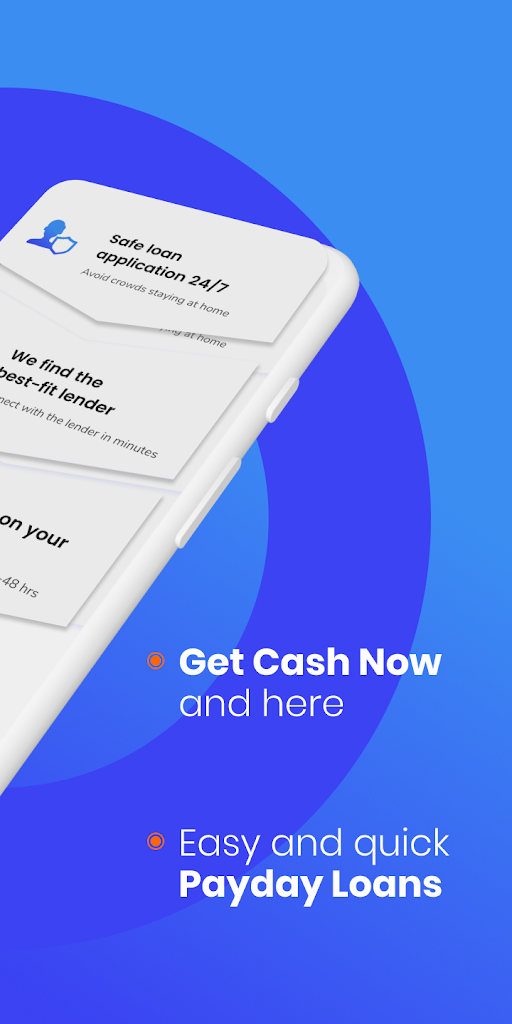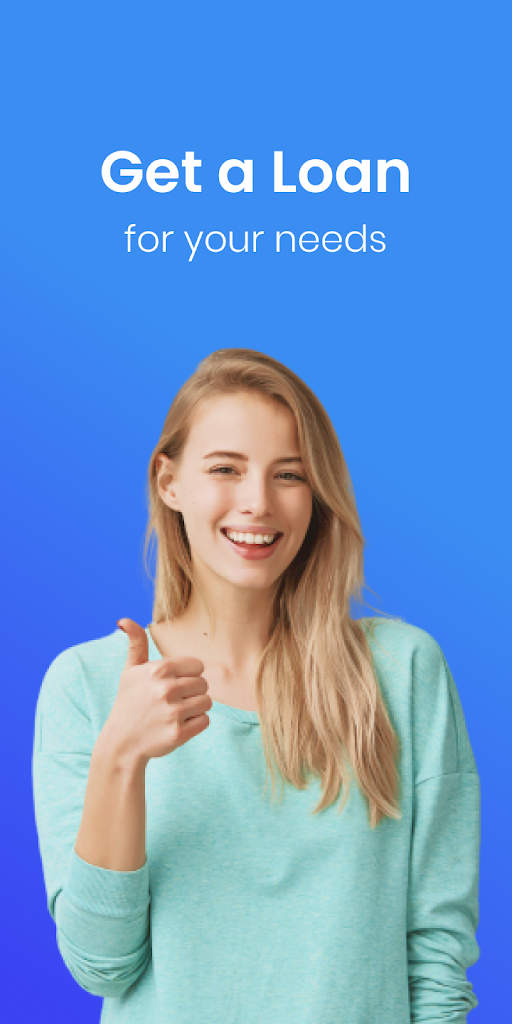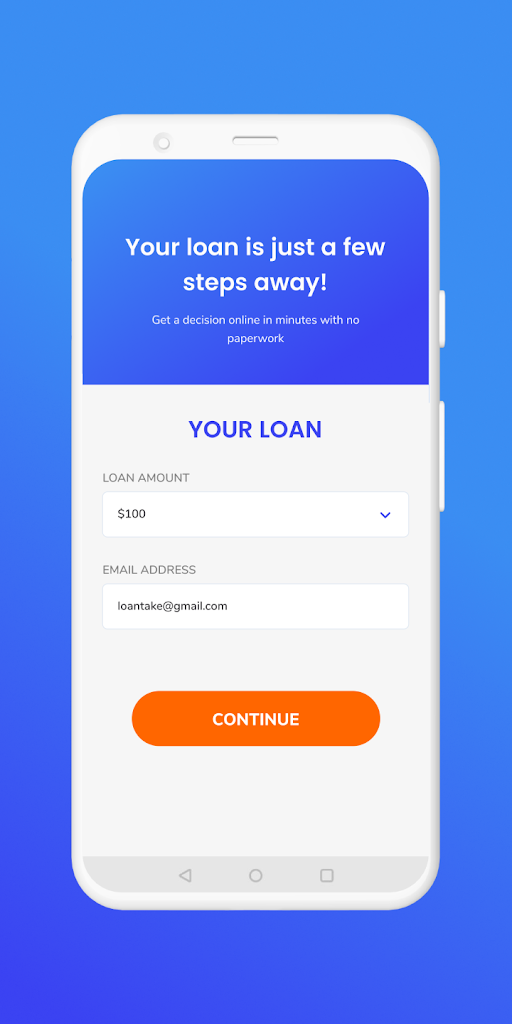 Do you need to get extra funds until the next payday arrives? PayDaySay is the leading service provider that offers immediate access to short-term loans with the possibility of repeat borrowing.
Are you looking for free access to funding? Would you like to have more funds? The APR varies from 5.99% to 35.99%. This is one of the most flexible alternatives but it's not a direct lender so this platform does not provide lending decisions.
Benefits of this app:
Extra Cash for the Short Term
Convenient Banking App on the Go
Flexible Interest Rates
Get Instant Access to Additional Funds
Bad Credit Holders May Apply
Quick Cash for Different Purposes
This is one of the alternative apps that doesn't offer cashback rewards like credit cards but may improve your financial wellness. It offers various loan options to consumers in need of same-day financing.
Dave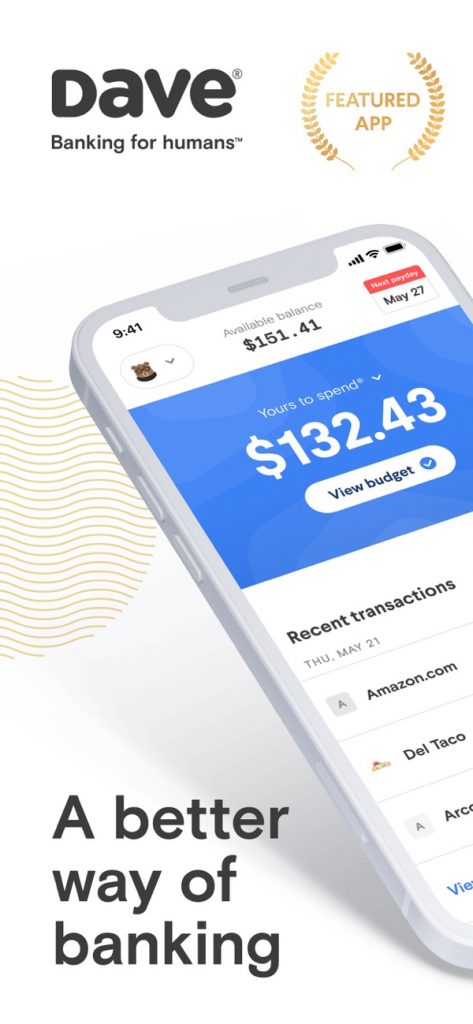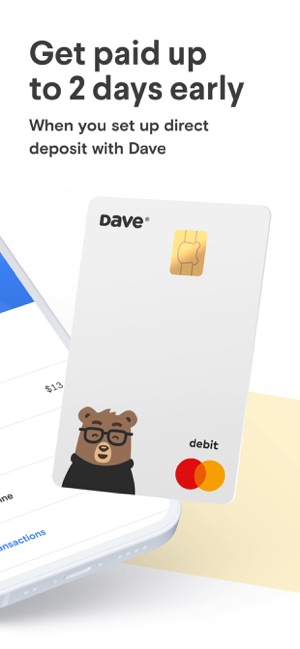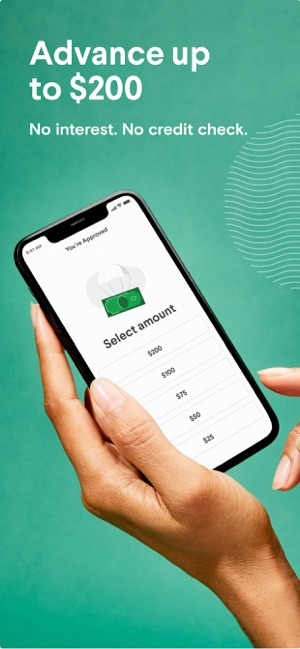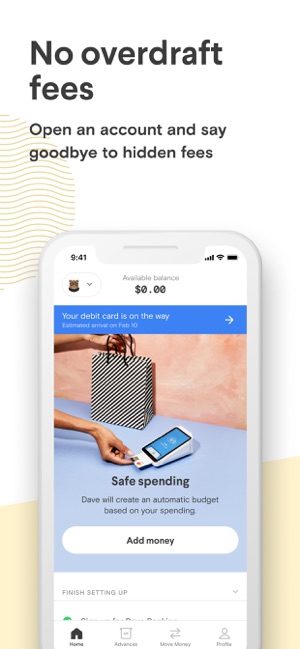 Are you willing to find budgeting tools and apps like Earnin? Dave app offers a structured process of getting a short-term loan. You may apply for a substantial chunk of your monthly income that you've already earned.
A free version of the Dave app is more than enough for covering paper checks and getting extra cash without interest rates. Even bad credit holders can apply as this app does not need your credit score.
What is the interest rate or fee? You only need to pay $1 per month to utilize this loan-based app. Hourly employees may also apply here and pay down the loan on the next salary day.
Benefits:
Various Financing Options
Reliable Budgeting App
Pay for Various Needs And Expenses
No Interest Charges
Flexible Repayment Terms
MoneyLion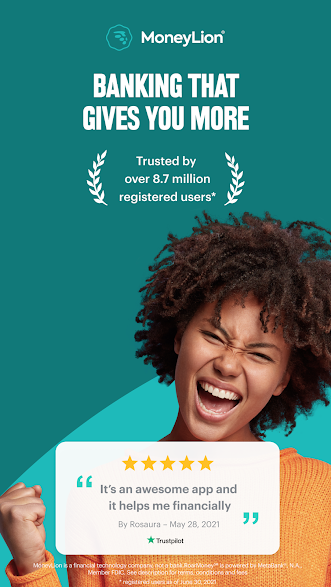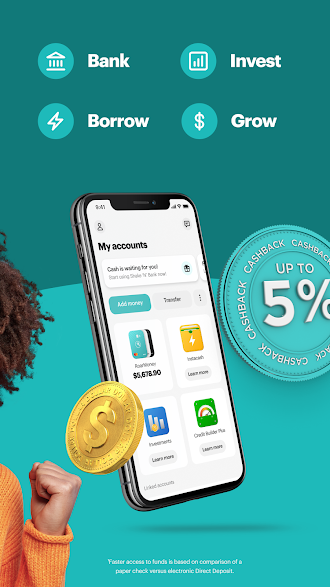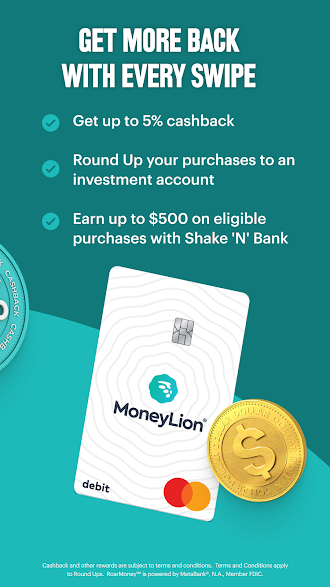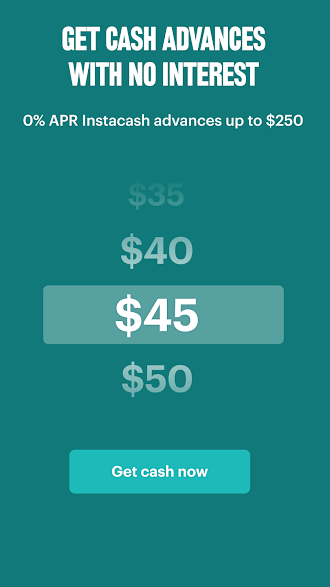 The MoneyLion account, as well as the Chime account, offers payroll debit cards without a monthly fee while the purposes of acquiring funds can vary.
Both regular expenses and different spending patterns may be covered with financial products from this app.
Benefits:Moey
Obtain From $25 to $250
Cheaper Than an Overdraft Fee
Ability to Defer Payment by 14 Days
Helps with Building Credit
No Interest Rate
Brigit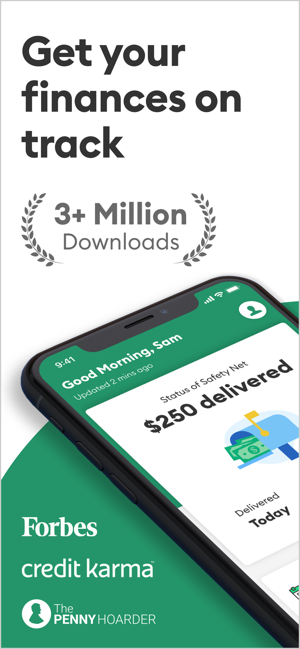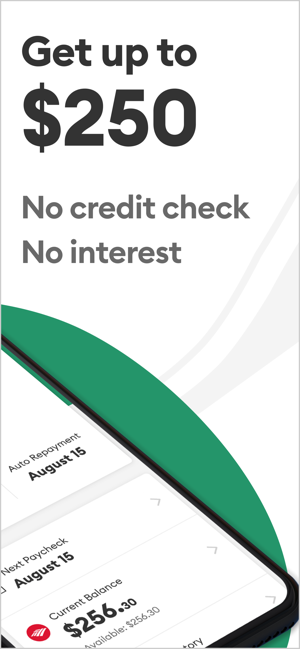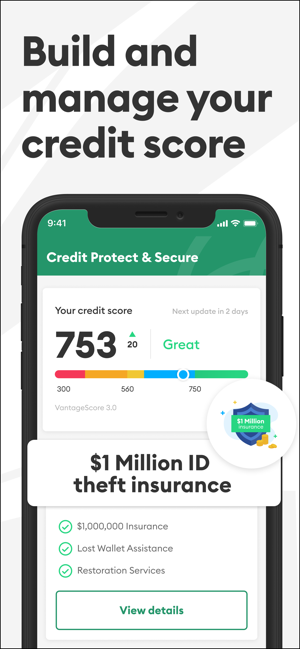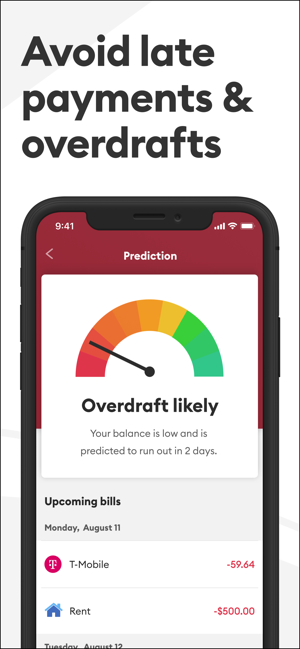 Looking for other apps like Earnin? Personal loans can be issued if borrowers have valid bank accounts. Your checking account should be active to obtain a payday loan through the Brigitte app.
You may utilize the pay period and extra money for rent payments, utilities, groceries, etc. Paying with your Visa debit card may be possible until the next paycheck comes.
Brigitte allows qualifying direct deposits during the pay period. If you want to get lower fees instead of high-interest rates, you've come to the right place. Brigitte allows consumers to get funded within eight hours and get paid at a maximum amount of $250.
Benefits:
Quick Payday Funding
No Interest Applies
Money Comes Up to Three Days Early
Pay for Various Financial Needs
Any Credit Score Is Welcome
Does Not Charge Interest
Offers Bill Alerts to Make On-Time Payments
Chime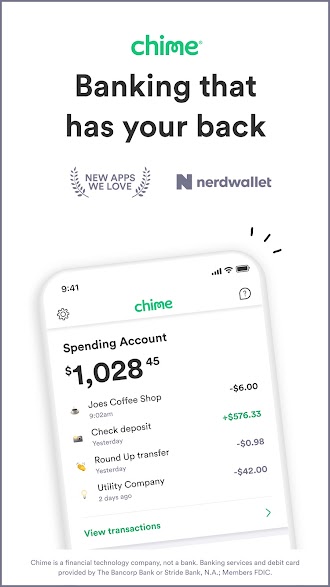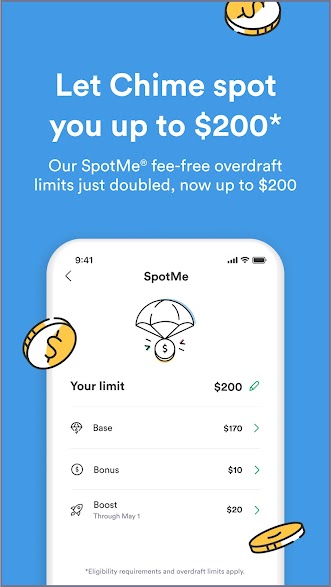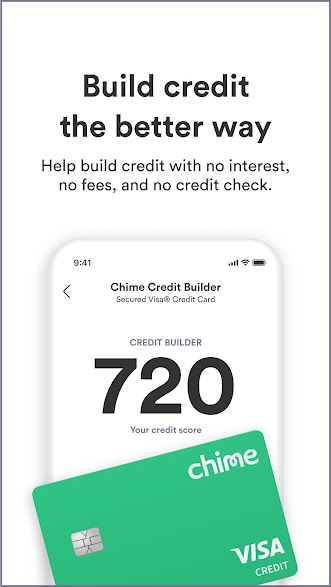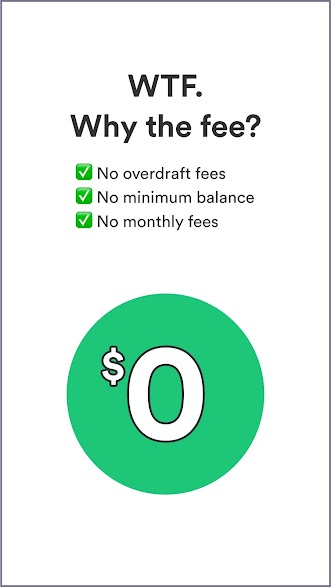 While traditional banks charge from $1 to $3 on every purchase, same-day money and monthly subscription for Chime's ATM network allows you to access earned wages without delay. You may obtain a more substantial chunk of money for the short term than your family member may lend you.
Individual investors from this online-only budgeting tool don't have tax returns and don't check the client's credit. If your credit score is less than stellar you may still apply here.
The Chime app or Vola Finance may help you cover prescription medications, and unpredicted costs, or give efficient alternative financing.
Benefits:
No Overdraft Fees
No Monthly Fees/ Low Fees
Finance Extra Cost For Any Purchases
Annual Percentage Yield Is Only 0.50%
60,000+ Free ATMs For Flex Pay
Free Plan Paycheck Hits Your Bank Account Up To Two Days Early With Direct Deposit
$2,000 Maximum Advance Per Pay Cycle
SoLo Funds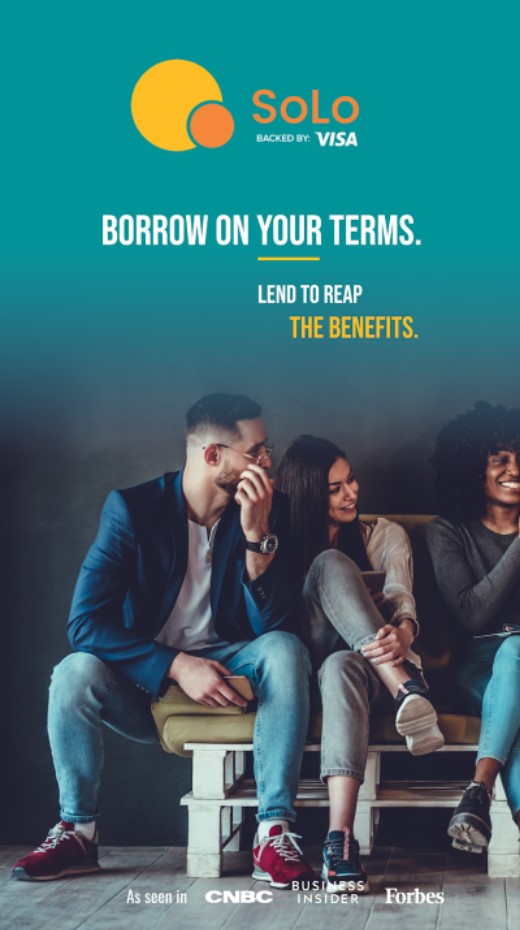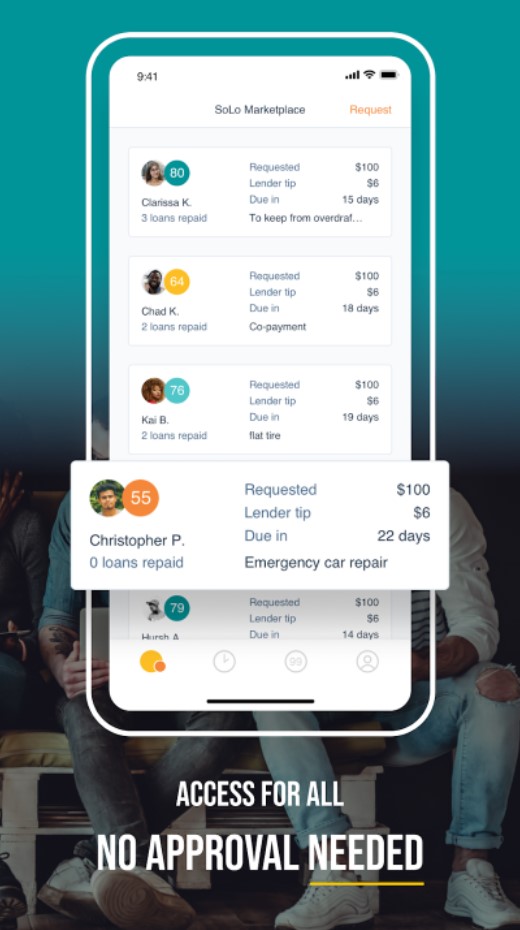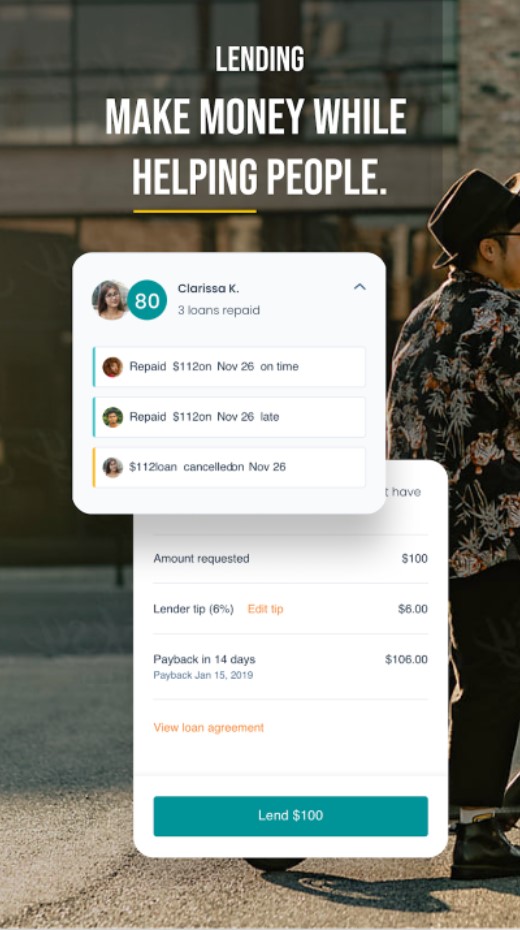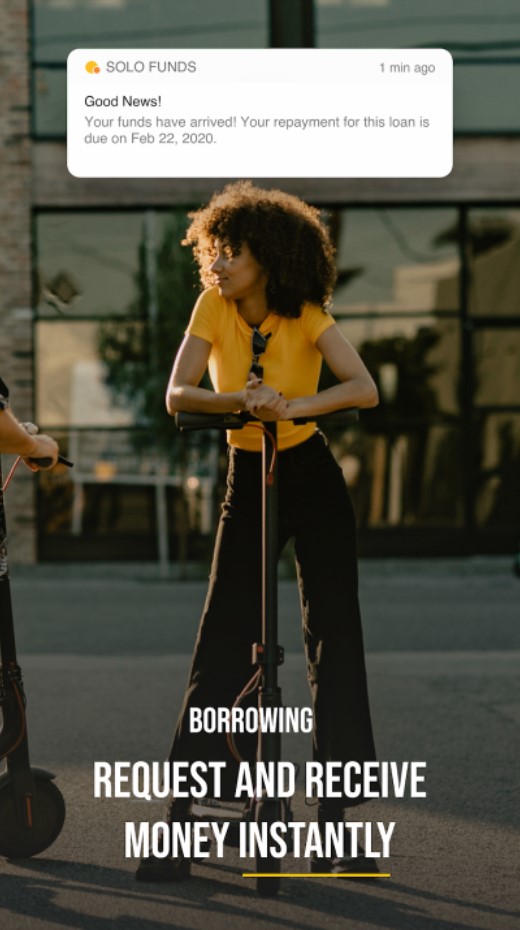 The SoLo program is designed to help consumers improve their monthly budgets by getting additional money and creating a unique opportunity for investors. This app is not intended for big profits though.
There is no fee, a checking account is needed to apply. The amount of maximum advance differs among investors.
Beginner investors may see where their money goes while the app identifies upcoming bills. Strategies and research like equity trading are not required.
There is no membership fee and other fees. A small transfer fee is applicable, tips range from 3% to 10% of the loan amount. It also offers cash advances and identity theft protection. The maximum advance depends on your net income and ability to receive direct deposits.
Benefits:
No Minimum Loan Amounts
Offers Investment Opportunities
Beginner Investors Can Invest As Little As They'd Like
Transparency of Loan Apps
Credit Monitoring with Fixed Fees
Lower Subscription Fees
The Monthly Cost And Maximum Amounts Can Be Reached After an Internal Check
Contributes to a Positive Balance on Your Account
Zirtue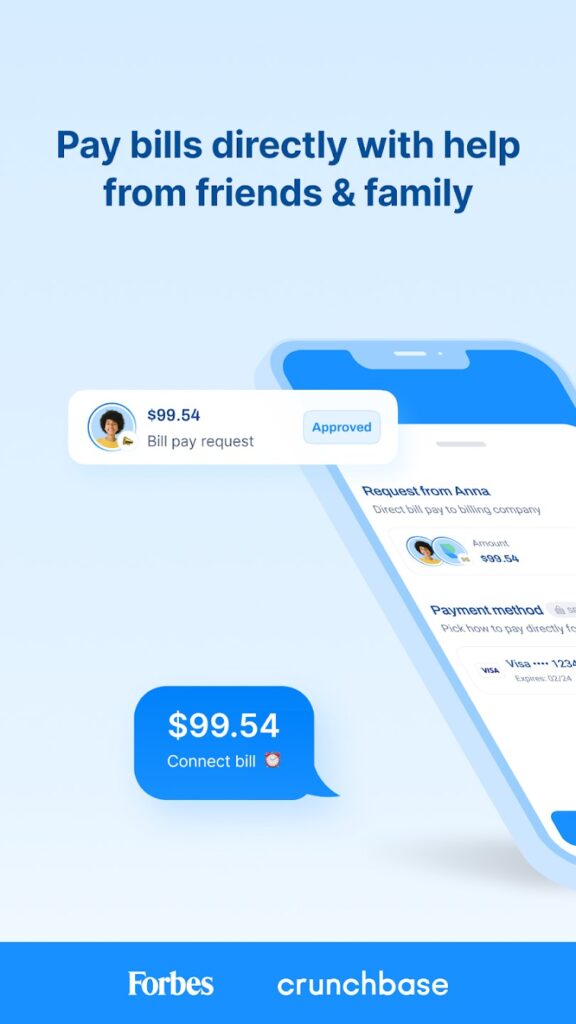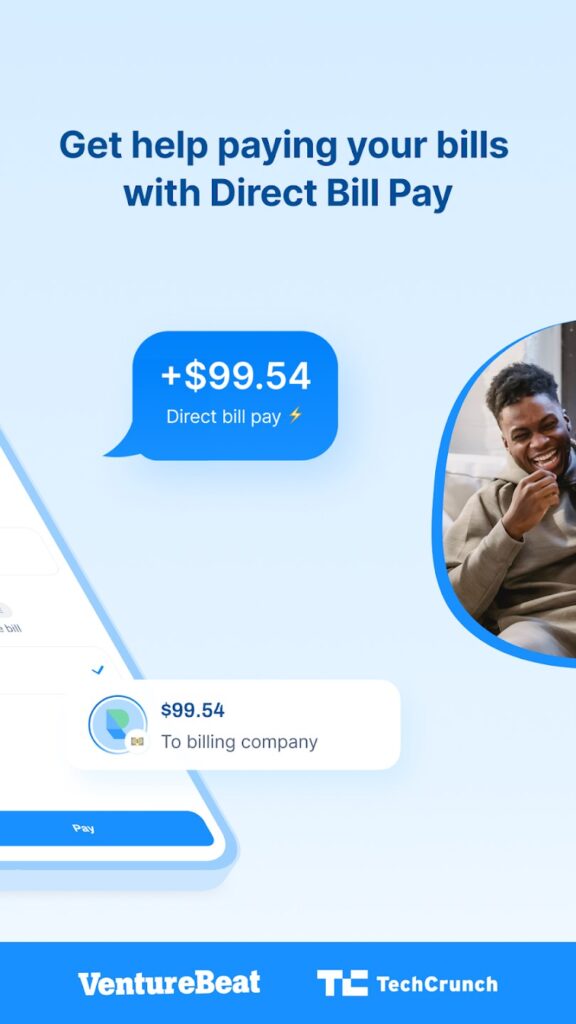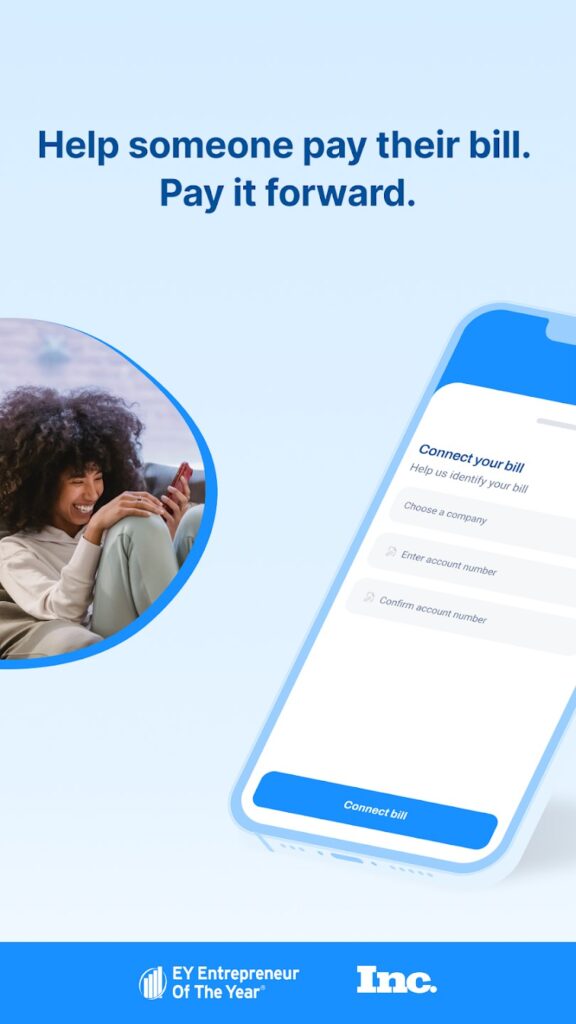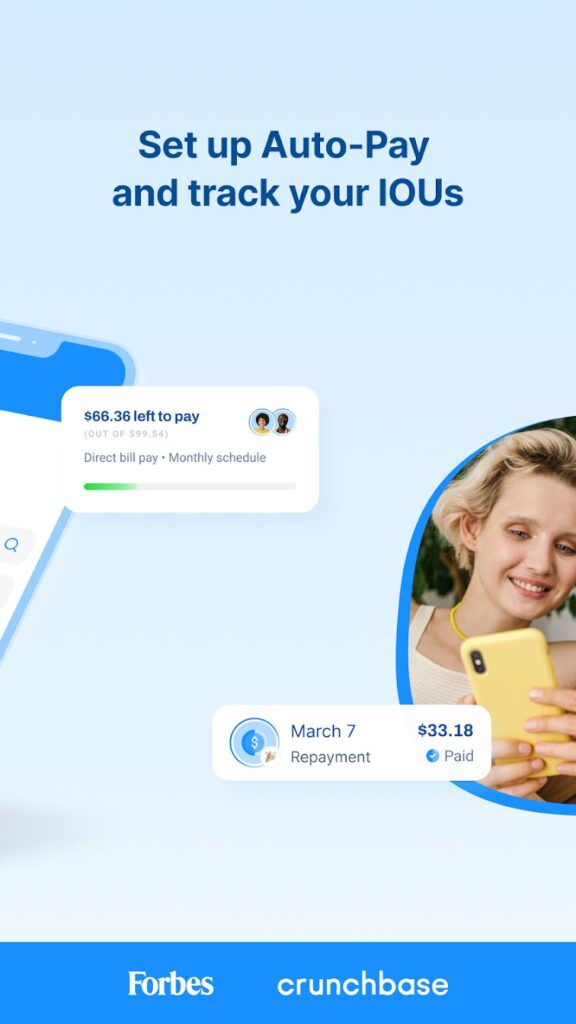 You won't have more debt if you are careful and responsible with the loan. The interest for this credit option is quite low – it's only 5%. When you can't wait till the next paycheck, Zirtue can help you out.
The links posted show that this website allows clients to qualify for up to $1,000. The credit can be returned within up to 36 months with low interest. A Zirtue or Roarmoney account has a rating system and doesn't require collateral.
Benefits:
No Collateral
Turnaround Time As Soon As The Same Day
Low Interest
Additional Funds Till The Employer Sign the Next Paycheck
A Quick Loan From Friends Or Family Members
No Monthly Subscription Fees
Possible Financing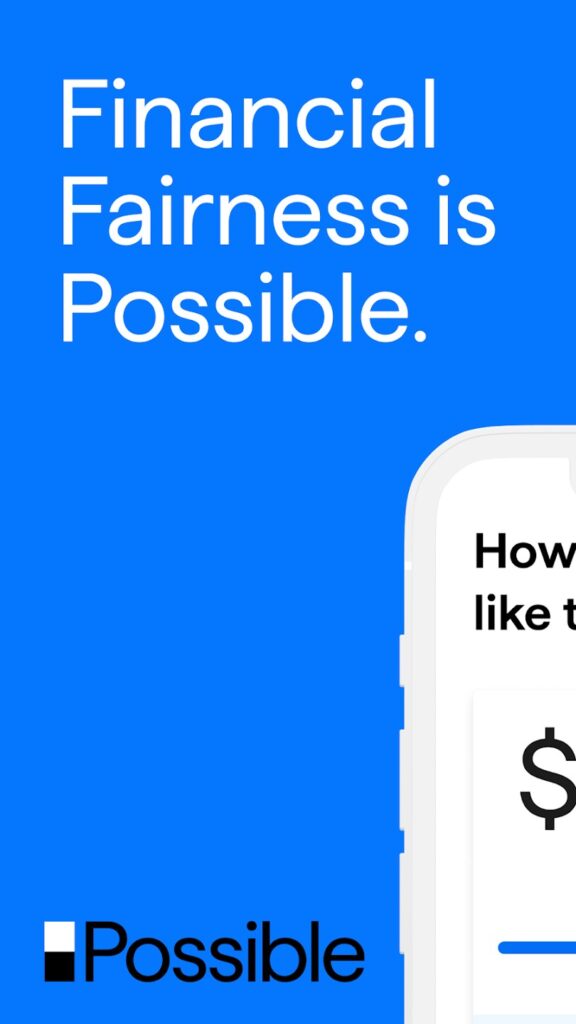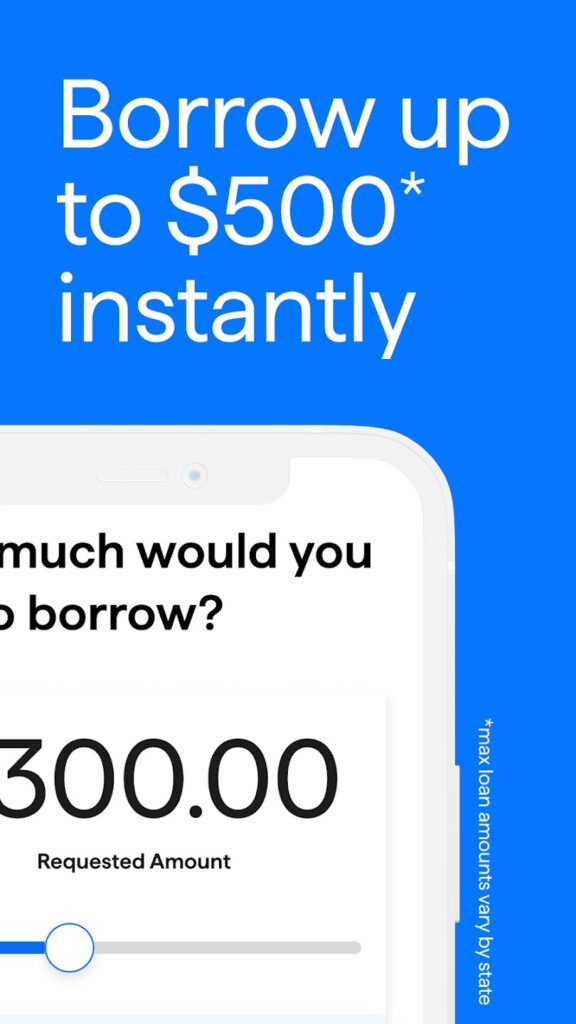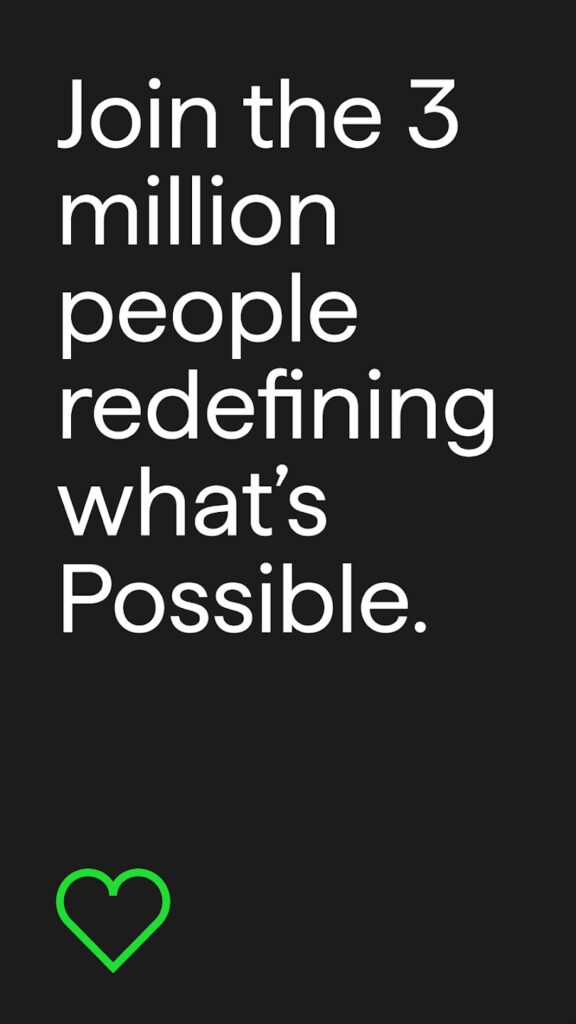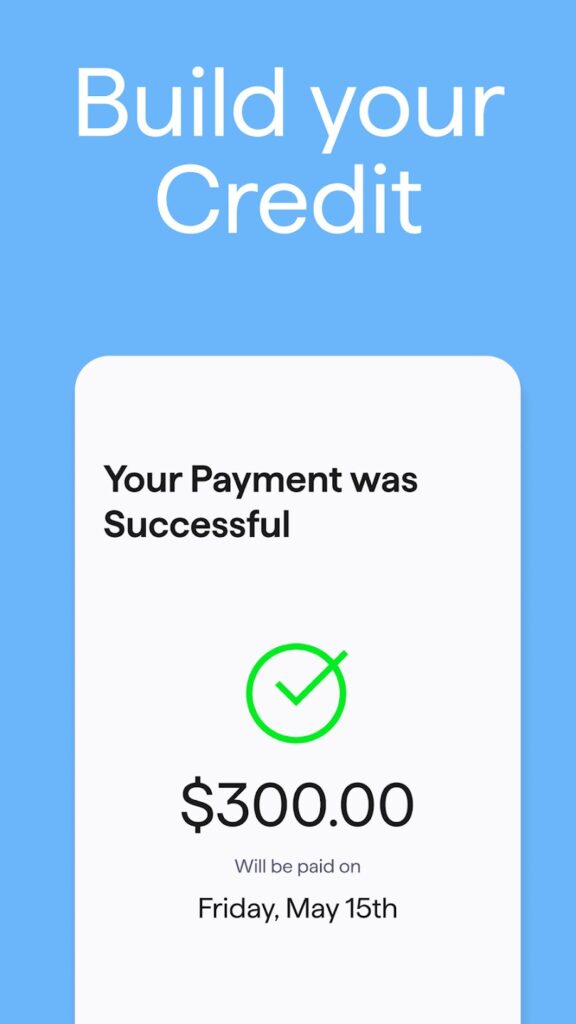 This platform offers quick funding for underserved borrowers and those who were rejected at other crediting institutions.
The turnaround time is as soon as the same day while there is no membership fee. Possible Financing has a lot of positive feedback and reviews from the borrowers.
The only drawback is that it doesn't operate in all states. It is only available in Ohio, Washington, Idaho, Texas, Florida, Utah, and California. If you earn at least $750 per month, you may obtain a quick loan of up to $500 for your needs.
Benefits:
The Loan Term Is Up to 8 Weeks
The Maximum Amount Is $500
Licensed And Accredited Lending Provider
Small Loan for Various Purposes
Easy Loan Application on the Web
Yotta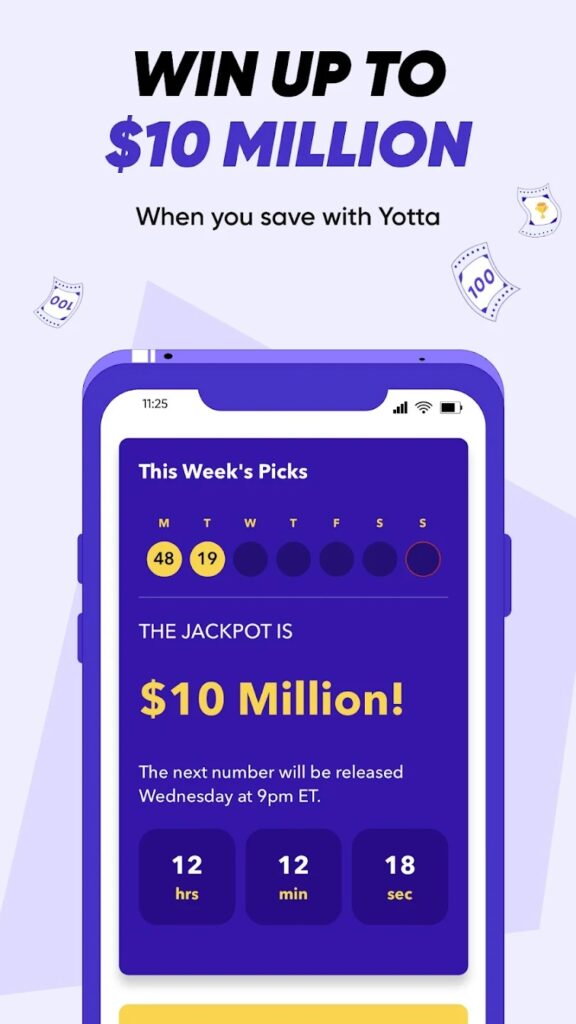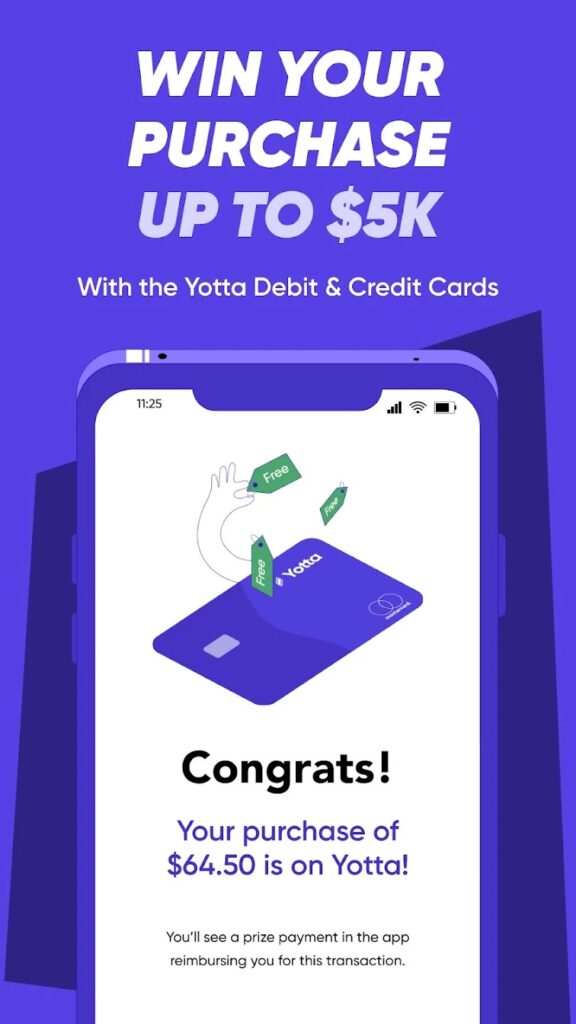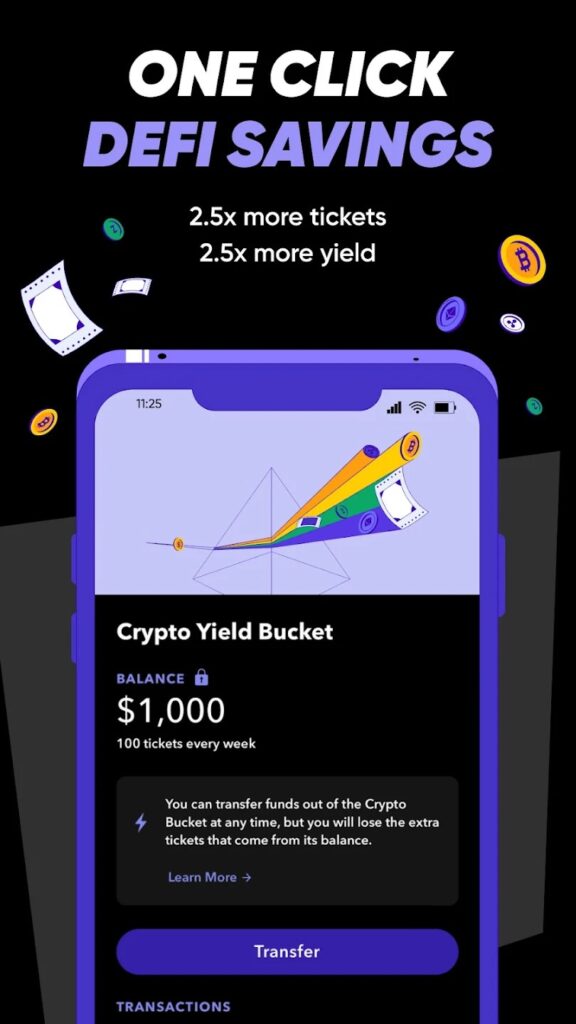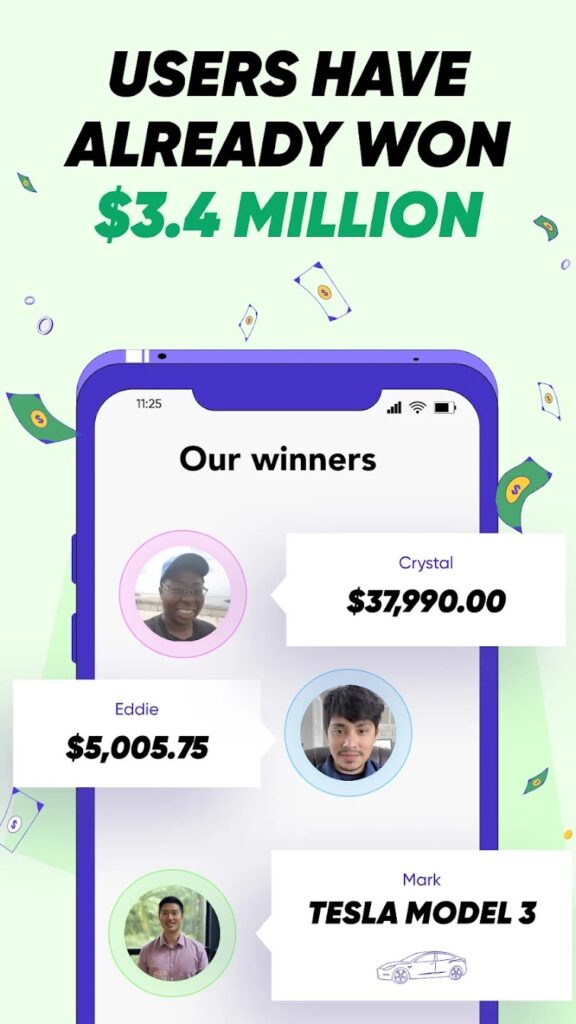 It is a conventional bank that was founded in 2019 but its aim is to make banking fun. This platform has created a lottery-style chance of winning cash prizes upon the client's deposits.
A client gets a weekly ticket for every $25 in their account.
Do you have an active debit card? The funds you've saved have a 0.20% APY, which is four times higher than the national average. Every Monday, the client can choose 7 numbers for each of their tickets. The numbers may also be chosen automatically.
Benefits:
Accelerated Growth With A 0.20% APY
No Maintenance Or Monthly Charges
No Interest Rates/ No Loans Paid
No Monthly Membership
Lottery-Style Prize System
Quick Mobile Access
Aspiration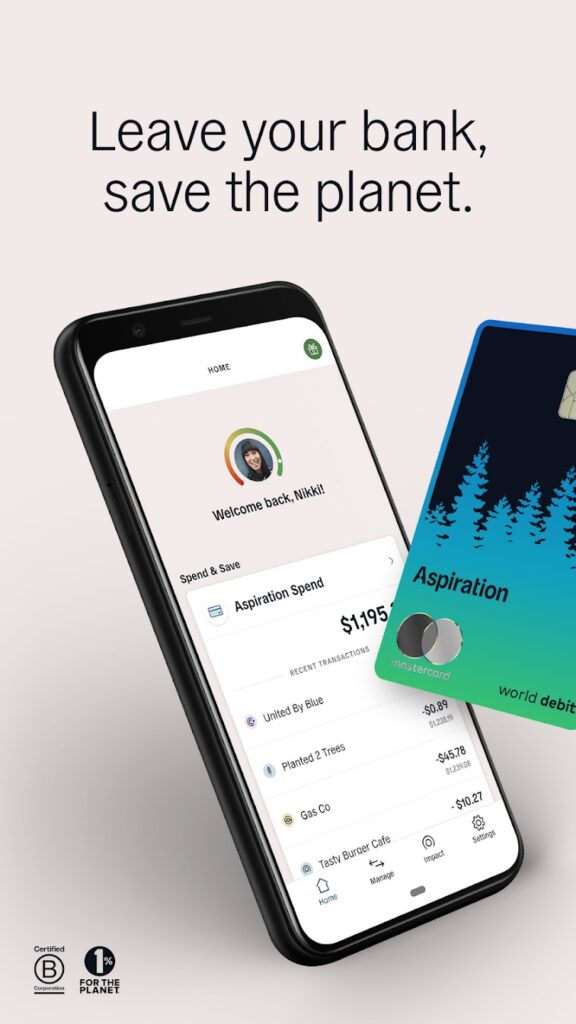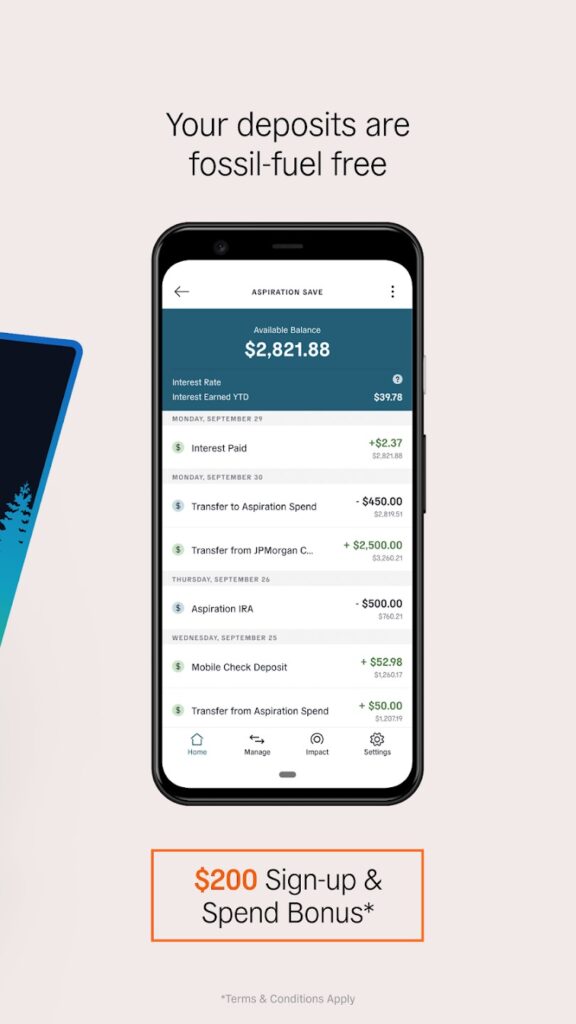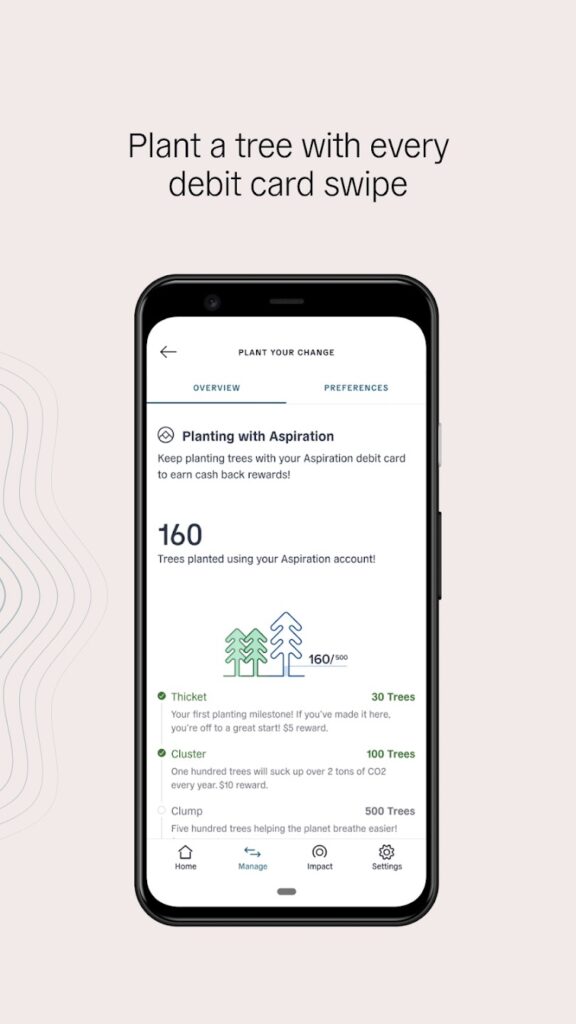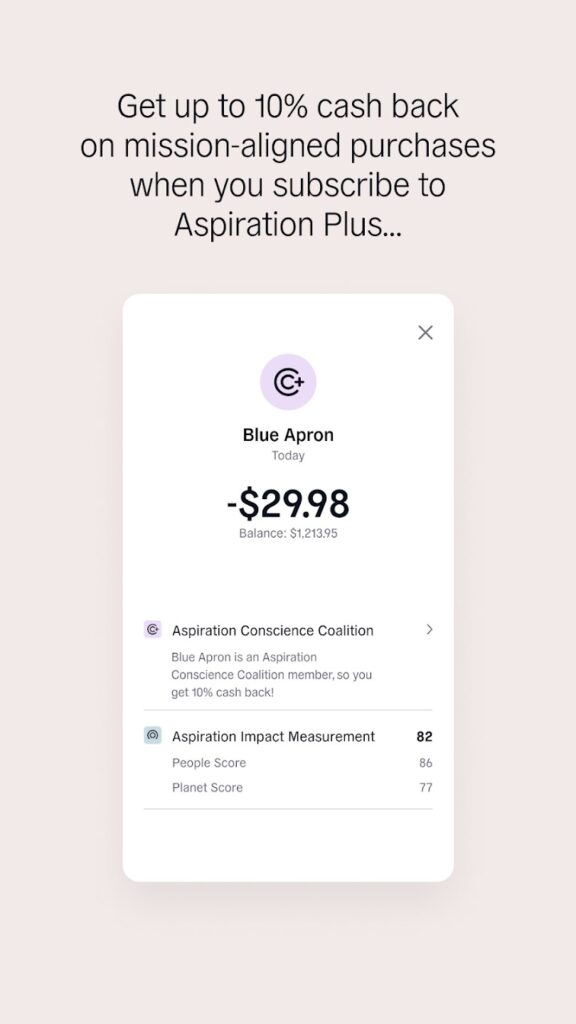 Are you willing to get the maximum loan or obtain cash instantly for a small fee? If you are searching for overdraft protection, payday lenders won't help you. You should apply for the Aspiration company.
The loan amount can differ depending on the debit card and eligibility criteria. Your credit history doesn't play an important role here.
Aspiration offers payroll debit cards for consumers who want to concentrate on making ethical choices with their funds.
Benefits:
Impressive APY on Savings
Cashback Bonuses on Any Debit Card Purchase
"Pay What Is Fair" Policy Concerning Interchange Fees
Possible Finance Options
Deposits Don't Finance Fossil Fuel Production
Albert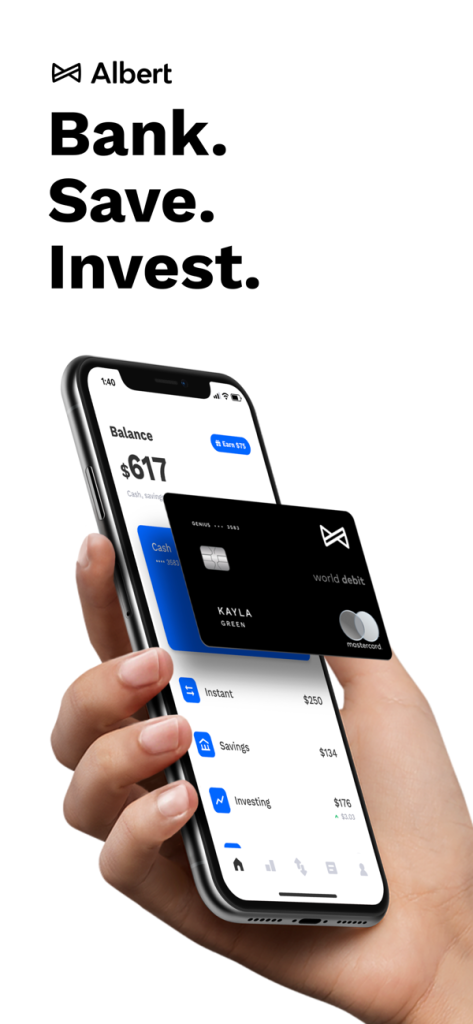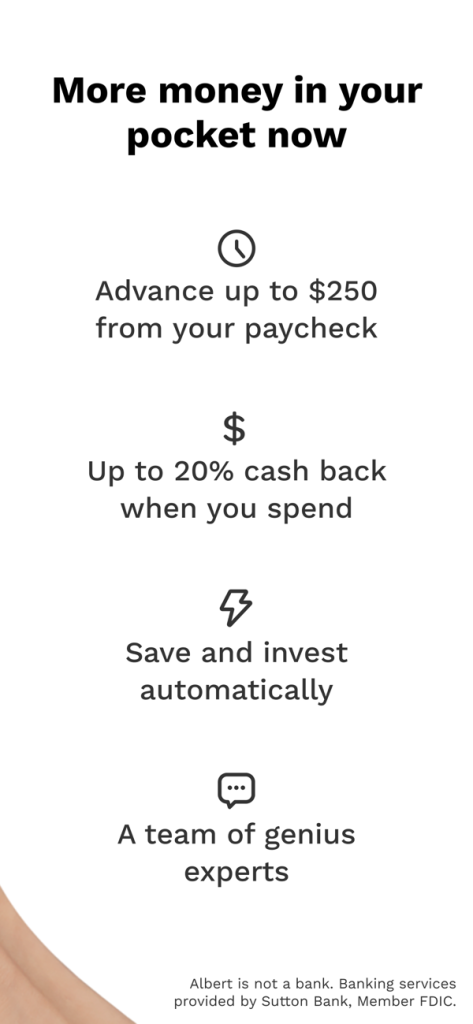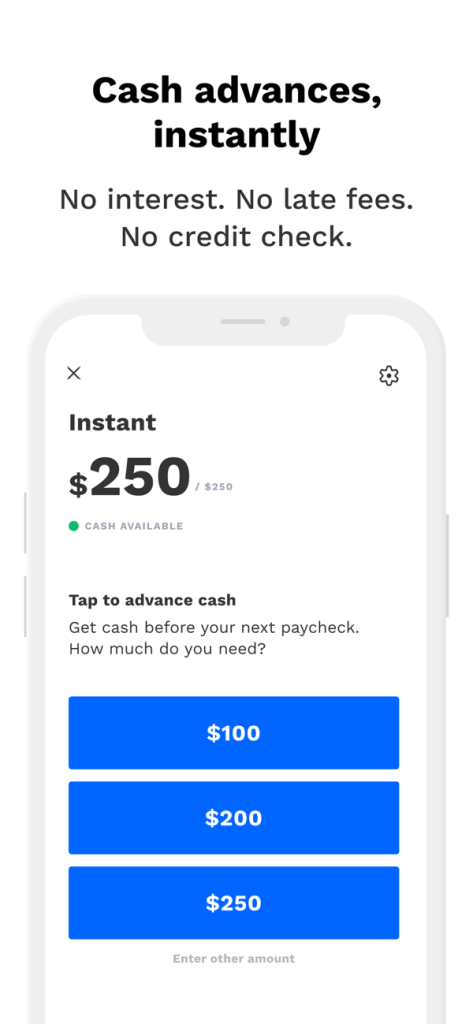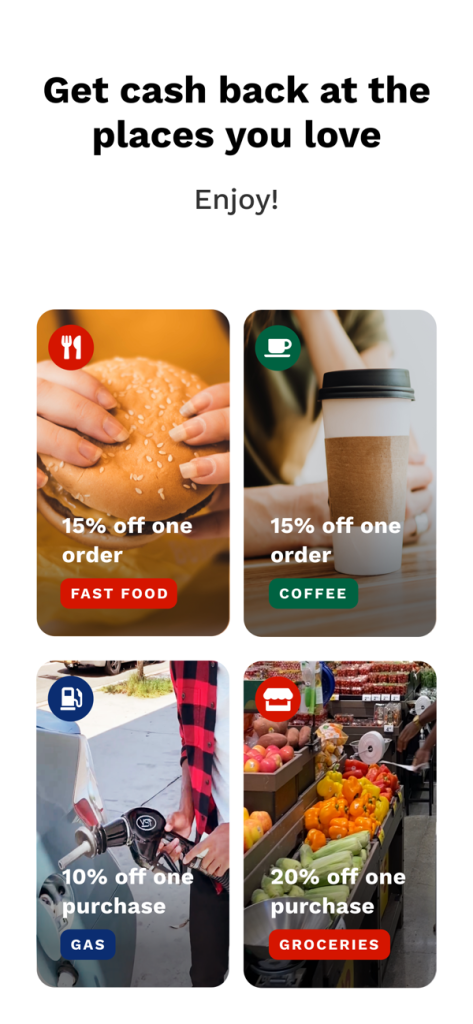 This is your all-in-one personal finance assistant. It offers possible finance solutions for consumers across the country. Do you want to find personal loans quickly?
While most finance apps focus on one or two features, the Albert app comprises both saving, banking, cash advances, and investing.
Every finance-related feature and service can be found in this app. Also, you may take advantage of automated savings.
Benefits:
All Finance-Related Services In One App
No Standard Cost For Usage
Includes Banking, Saving, Investing, and Cash Borrowing Features
Safe and Secure App
Varo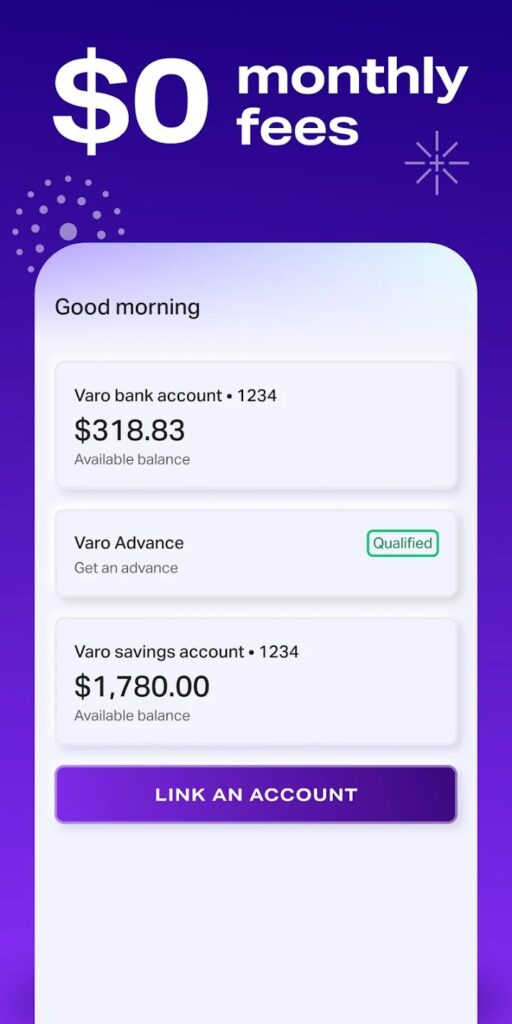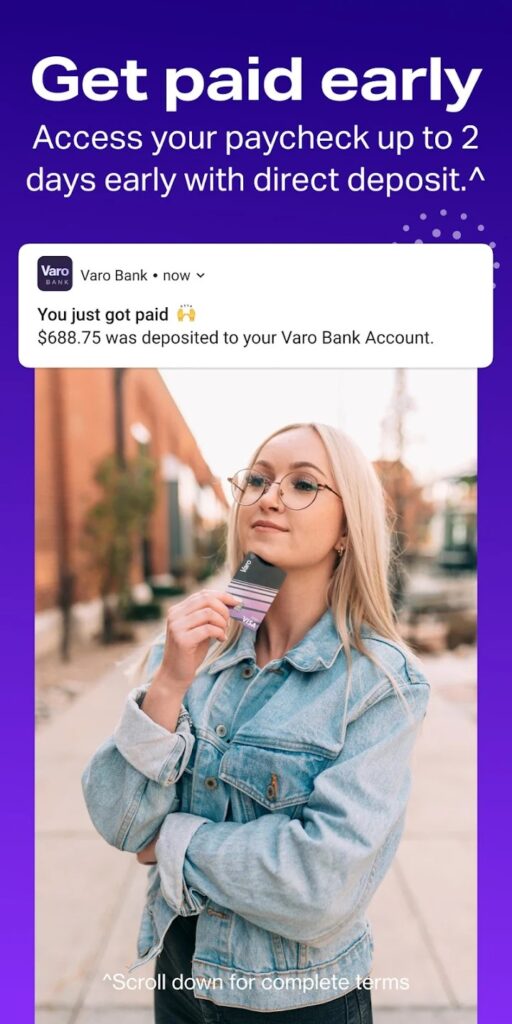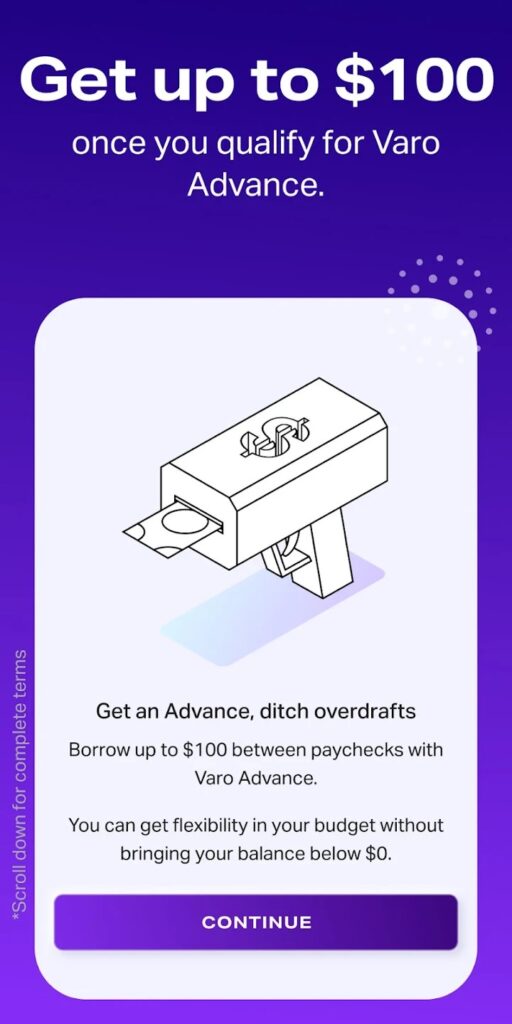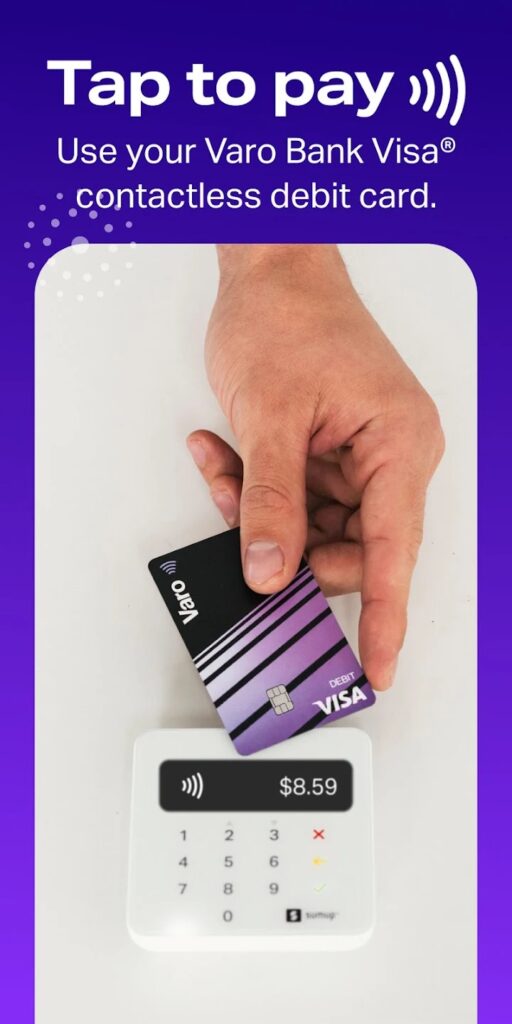 It can be a rather expensive way of borrowing supplemental funds for the short term. Borrowers may qualify for up to $100 using Varo. You may also open a checking or savings account here.
To qualify for the Varo Advance program a client needs to have an active account at this bank for at least 30 days.
This is an online-only bank available in the USA.
Benefits:
Excellent Overall Customer Service
Call Center 24/7
Highly-Rated Mobile App
Competitive Savings APY
No Minimum Balance Needed To Open An Account
A Large Number Of ATMs
Empower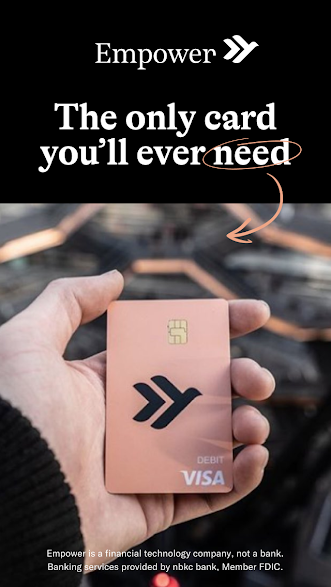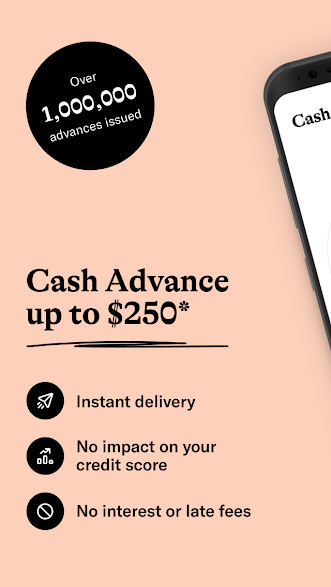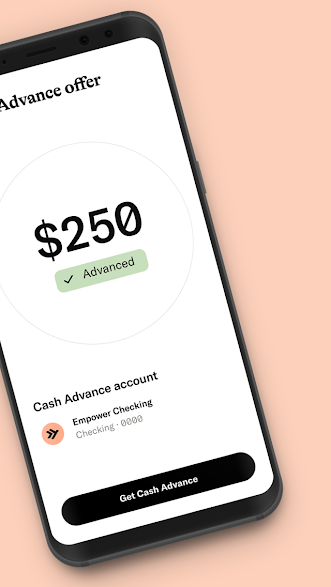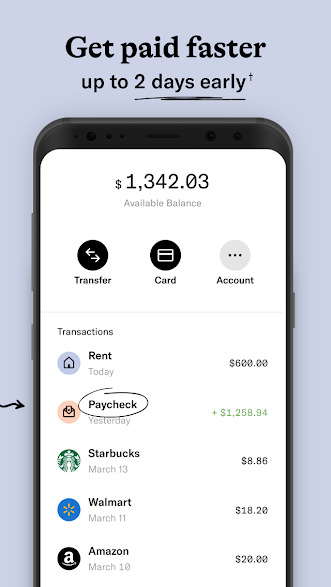 This is a financial app that can do everything. It's a mobile tool that offers various personal finance features.
Empowerment is ideal for consumers who want to install one app to manage their finances and track spending while also being able to receive additional funding.
This app is secure and safe to use. It costs $8 a month after a 14-day free trial.
Benefits:
Get Cashback Rewards Up To 10%
Obtain Between $25 And $250
Get Paid Up To 2 Days Faster
Track Your Monthly Spending
No-Fee And No-Interest Cash Advance