Do you need to get money fast but have a low credit score? Even if you can't get affordable auto loans or a mortgage, there are still plenty of ways to access cash quickly.
A bad credit installment loan could be the ideal solution for financing your car, home, or other expensive purchase with an affordable monthly payment plan. There are online lenders that specialize in these types of financial assistance.
And taking action sooner rather than later is the best way to improve your financial situation. Keep reading to learn more about why an online installment loan with bad credit history is the best choice for you in 2023.
Bad-Credit Installment Loans
Problems with your credit usage history may have prevented you from getting cash, but that doesn't mean you can't get anything. This is where installment loans work best. This type of finance is designed for people with limited credit history or need money fast, and have little risk of defaulting on the borrowed amount. Here are some of the best installment financing options to consider.
SeedFi Borrow & Grow Personal Loan

SeedFi personal loans are designed especially for people who want to borrow while building credit at the same time. Their principal loan amount is $1,200 while their maximum loan amount is $7,000. There is no minimum credit score requirement on their plan, which makes it easier for borrowers to qualify with SeedFi.
This option has a soft check to pre-qualify, which means no hard searches on your file. It also reports your payments to the three major credit unions, so you can improve your credit report. Plus, there is no prepayment or origination fee, so you don't have to worry about paying extra fees when you pay off the principal amount early.
Upgrade

The Upgrade platform was founded in 2016 to help borrowers access money products quickly. Besides personal loans, the company offers credit monitoring for free, which is great for those looking to consolidate debt.
Upgrade helps its customers obtain affordable contracts and manage their finances responsibly. In addition to offering APRs between 8.49% – 35.99%, Upgrade also offers a minimum loan amount of $1,000 and $50,000, and is active in all 50 states, making it a good option for those seeking higher lending limits than are typically offered by other lenders.
But also you should consider that all personal loans have a 1.85% to 9.99% origination fee, and repayment terms are from 2 years to 7 years.
LendingPoint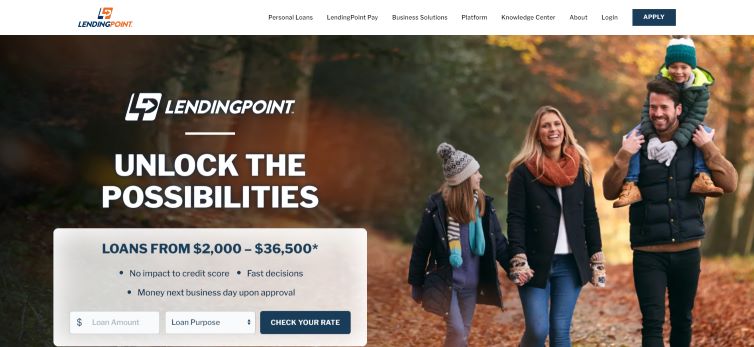 LendingPoint is a direct online lender that provides short-term, unsecured personal financing to borrowers who need money to cover a variety of needs. In addition, LendingPoint's online installment loans can be used by people with a poor lending history who want to build or repair their credit scores by increasing the length of their borrowing history.
They offer personal loan amounts between $2,000- $36,500 and APR ranges of 7.99% to 35.99%. Plus, they come with great features like funds hitting your bank account as soon as the next business day after personal loan approval and a soft credit check. But, they may charge a loan origination fee up to 7%, so make sure to check that out before applying as well.
OneMain Financial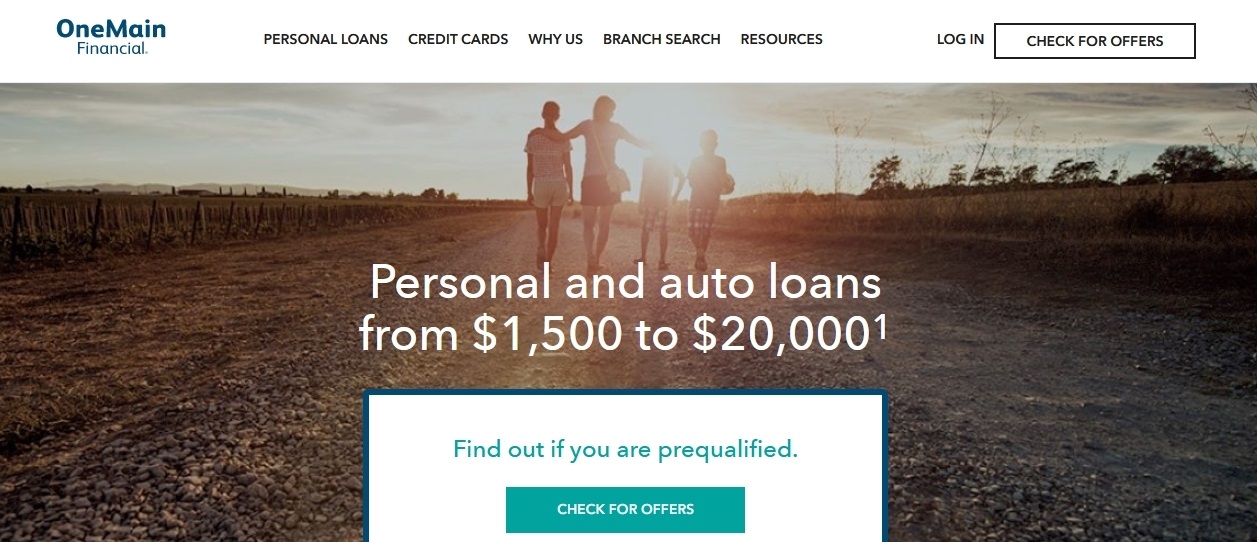 OneMain Financial is one of the largest providers of unsecured installment loans online in the country today. They offer fixed rate loan amounts ranging from $1,500 or $20,000, lower than others, but borrowers who can't qualify with others may have an easier time getting approved.
For borrowers with poor credit, OneMain offers both secured and unsecured options. Their secured loans require collateral, but are easier to qualify for. Their APR ranges from 18% to 35.99%, depending on your financial circumstances, but there is an additional origination fee, so look out for those.
Universal Credit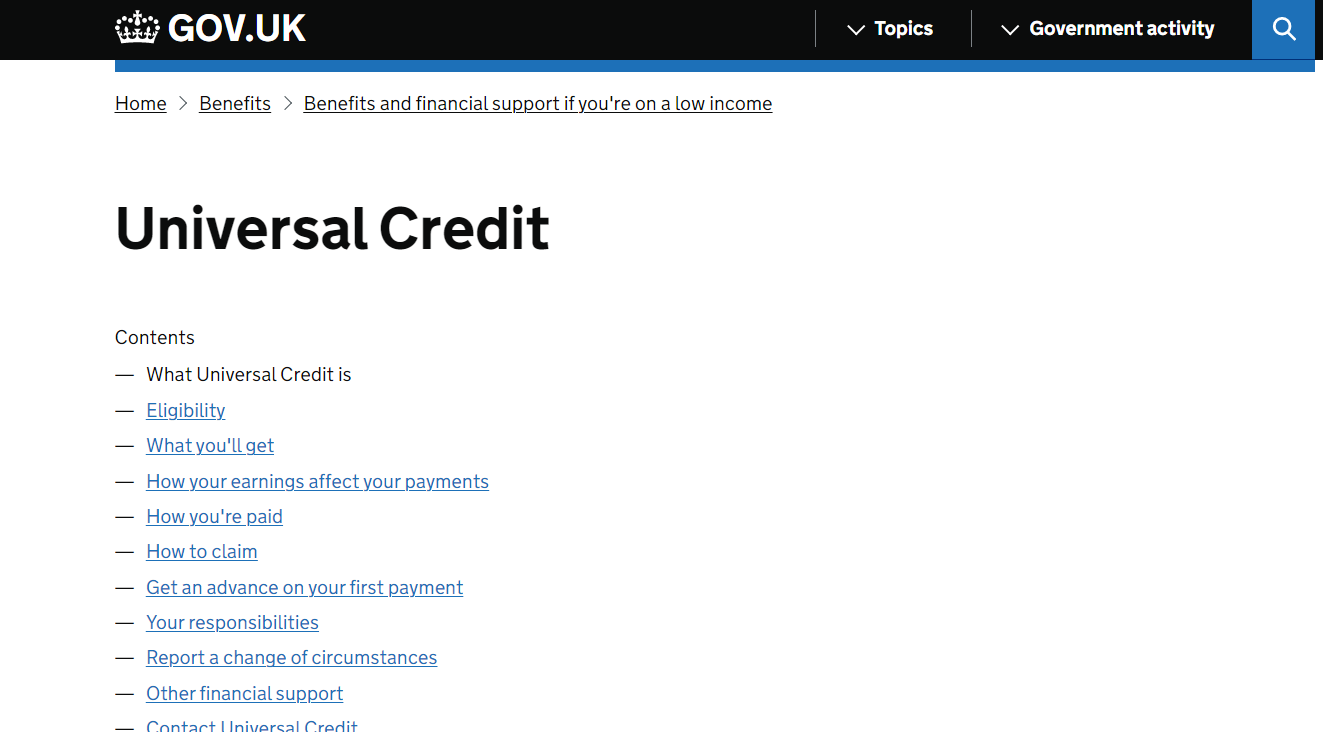 A fintech firm called Upgrade has been running Universal Credit since 2017, and this lending platform is managed by one of the best installment loan lenders operating today. Consolidation debt credit funds are their specialty. In most cases, loan funds can be available within one day, and the minimum loan amount ranges between $1,000 and $50,000.
APR ranges from 8.93% to 35.93%, which is a high APR compared to some lenders in the market, plus UC charges an origination fee. However, this type of borrowing can be beneficial to those with a minimum credit score of 500 or high debt to income ratios who need to consolidate at a lower interest rate.
Upstart
Upstart connects borrowers with lenders using artificial intelligence (AI). AI also enables loan funding to be approved in less than a minute. Borrowers can choose a custom payment date and pay off their accounts in three or five years, with a personal loan amount ranging from $1,000 to $50,000.
Also, Upstart charges an 8% origination fee, but there is no prepayment penalty. With an APR of 5.60% to 35.99%, this option is accessible to borrowers of all credit levels. Plus, they offer to check approval without a hard inquiry affecting your credit score, so you can see exactly how much you would pay before applying.
What Are Installment Loans for Bad Credit?
Personal installment financing is a short-term cash option that is offered by banks, or other financial institutions. The $1000 loan bad credit helps borrowers build a credit history by sticking to regular repayment terms.
They offer affordable, flexible financing options
They require borrowers to make monthly payments over a set period of time
They have higher rates than other types of lending
They usually come in secured or unsecured terms (Unsecured personal loans are harder to get because they require a higher credit score)
The amount you can borrow depends on your score and whether you opt for a secured or unsecured loan
When used responsibly, they can be a great way to get the money you need without having to go through a lengthy application process or having to pay extremely high interest rates like with a payday loan.
What to Use Installment Loans for?
A personal installment loan online is repaid over a set period of time. You'll likely need to make monthly payments, but they will be lower than what you'd pay with a bank because you'll only be making interest payments instead of principal payments. You can use a personal installment financing to pay for:
They allow you to convert your existing debt over a longer period of time. Credit cards for poor credit unsecured debt can be reduced with this type of borrowing, for example.
Home improvements and repairs
You can use them to pay for appliances, renovations, and repairs. If you don't have the cash to do simple repairs (for example, fixing a leaky faucet), they may be an option, too.
They can help you cover expenses until you receive government assistance – unexpected bills, for example.
Financial assistance for medical expenses, hospital bills, doctor's bills, and prescription costs can be covered by these financing options.
How to Choose an Installment Loan for Bad Credit
Before you get a loan agreement for poor or fair credit, it's important that you weigh the pros and cons of each best online lender before making your decision. You should also keep in mind your financial situation and what exactly you need the money for.
Make sure that you understand all of the personal loan no credit check terms and conditions
Consider how you plan to pay it back. When you don't have any other options and need to borrow money immediately, you may be tempted by a short-term option that charges high interest
Consider the type of financing you want. A secured loan requires collateral. It is easier to get approved, but you will have to pay a higher interest rate than on a standard unsecured loan
Compare borrowing amount options based on your borrowing needs – highlighting the most competitive rate and loan term
Also check your approval chances. You don't want every lender to perform a search on your file
Research competitive interest rates. You can reduce payments by getting a longer loan term, but you will pay more in interest over time.
Lastly, make sure you can afford the repayment terms by reviewing your budget. With a loan amounts calculator, you can calculate affordable monthly payments and interest rates.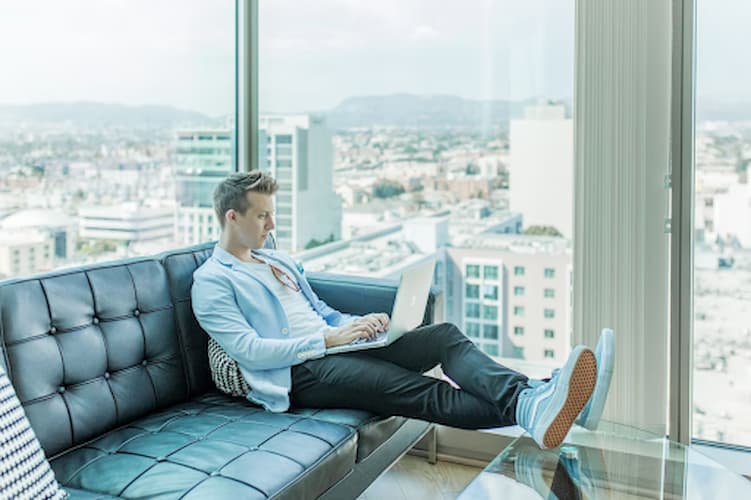 How Bad Credit Installment Loans Impact Your Credit Score?
The impact on your credit score depends on several factors, including how much you borrow, how long you keep the agreement open, and how long has passed since you applied. Borrowers with a poor credit history can get an installment loan to help them purchase big ticket items like a house or car. The problem with high loan amounts is that they can negatively affect your credit score if you don't pay them off on time. Missed payments will also incur higher interest rates. Additionally, they can impact your debt-to-credit ratio, which could lower your chances of repairing your report.
Alternatives to Bad-Credit Installment Loans
Most online lenders, including those with credit card offers for average credit, are a great way to get the money you need when you're in a tough financial situation. But they aren't the only way to get the money you require. There are other options that can help you when you need quick cash:
Ask your family or friends
Payday loans
Cash advance from a bank or union
Non Guarantor or guarantor loan
Cash advances from credit card
Taking out a credit line
This isn't an exhaustive list, but it illustrates that there are a number of different types of borrowing options, but they are all usually repaid in installments.
Conclusion
Personal loans can be a great solution for those who need cash fast and have other debt payment obligations or less than perfect credit scores. In addition to paying for medical emergencies and debt consolidation loans, they can also be used for a new car or nice vacation. While there are many installment loans out there to choose from, it's important to make sure you know what you're getting yourself into, so you can make an informed decision. So make sure you get the best installment loans for you by doing your research among lenders in your area, checking their reviews online, and making sure you know what the money is being used for.