A bad credit score is not as bad as it sounds, and using a loan to sort out school expenses is more common than you think. The majority of your colleagues are just like you and don't even know how do debt consolidation loans work; they also have credit scores that are not so encouraging. Many are struggling with keeping up with school bills.
When you pay back your debts when due, getting other loans will become easier to access, we will guide you to know everything you need to know to get a student loan with a bad score.
Student Loans for Bad Credit: Best Offers
A bad score is not enough reason to forfeit your "going to college dreams." Getting a federal loan should make the first on your list because they do not consider how bad your score is. Apart from government loans, several private bad credit companies are willing to fund students' expenses. Below are some of the best bad credit student loan offers you can get.
Ascent Independent Student Loan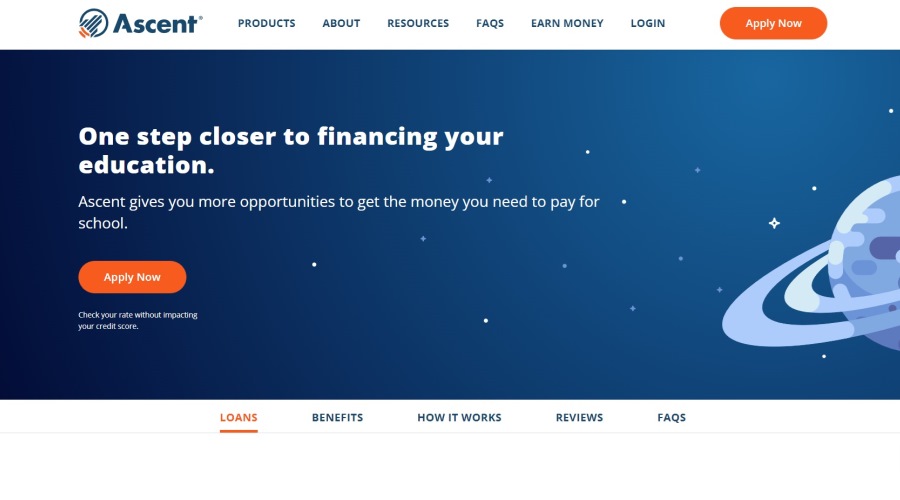 Ascent awards credits are very flexible. They offer both personal and co-signed loans to students. There are different plans for medical, dental, and law students, and they also consider international students who have co-signers. Ascent charges an APR ranging from 3.22-13.09% for 5-15 years, depending on your plan.
Depending on your eligibility, they give a loan of about $2,000- $400,000. They request a credit score of about 640 for people with no co-signer. Their loans are fast and easy to access; they allow you to choose a plan that best suits you and a manageable repayment plan.
You can also get a cashback of 1% after graduation if you meet their terms and conditions for the cashback. Ascent's APR for some plans are very high, and they do not consider fresh-year students and students in their sophomore year without a co-signer. This loan is one of the excellent and reputable private lenders for students.
Federal Subsidized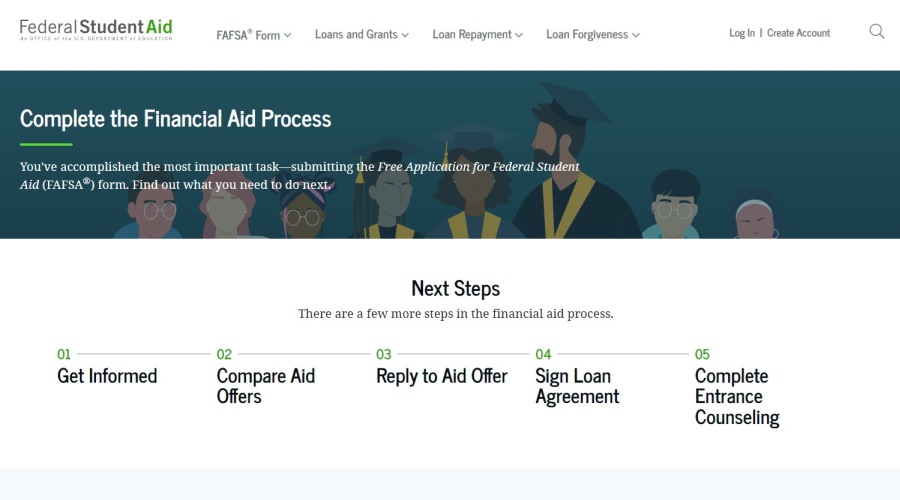 The government gives out both subsidized and unsubsidized loans to students. Federally subsidized loans are given to college students who have financial needs. It has a 6-year maximum eligibility period for a 4-year course and three years for a 2-year study. They have a fixed APR of 4.99%, and the amount you get depends on what your school says.
It has a low-interest rate which the government pays for half of your time in college, the first six months after graduation, and during deferment. But, there's a limitation to the amount they loan out. They only give undergraduates who demonstrate financial needs, as the details you submit to FAFSA will define your eligibility. Also, an origination fee is deducted from the disbursed money.
A.M. Money Private Student Loan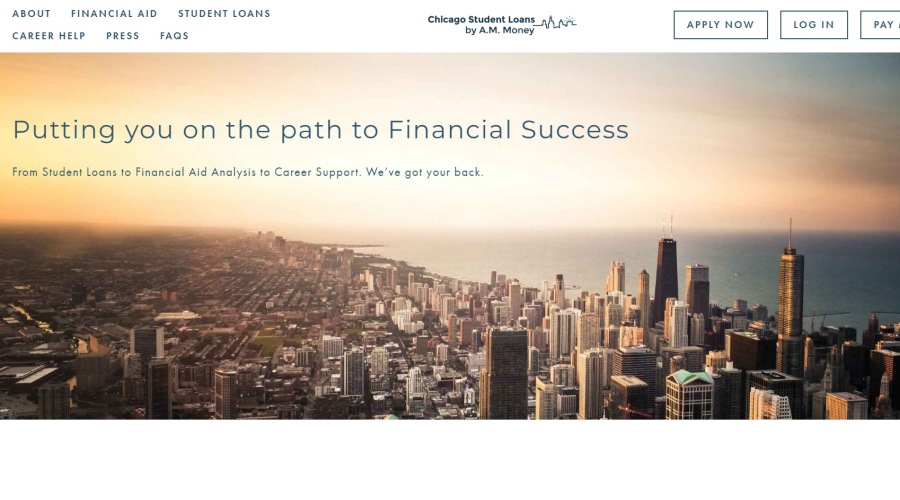 This loan is merit-based rather than a credit-worthy one. They give students with a good GPA and attend one of the 23 eligible schools partnered with A.M. Money. It is a low-interest credit with an APR of 7.35% capped at 8.85%. They give about $2000 to $50,000 and offer a repayment term of about ten years, depending on the agreement you both have.
A.M money is one of the best private lenders as they charge an APR of less than 10%. They focus on academic performance and also have an income-based Repayment option for eligible candidates that can't meet up with their monthly payments.
The bad side to this creditor is that the loan is only for the eligible candidates in just the 23 schools that have partnered with them. They only lend out money capped at $50,000, which might not be enough to sort out school expenses.
Funding U Private Student Loan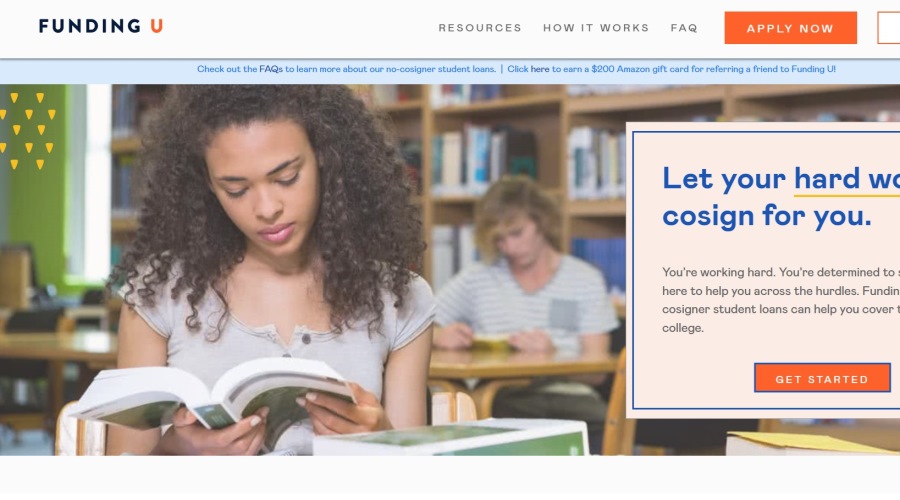 Funding U's most vital point is that they offer credit to students with no co-signer, and they claim this helps them to be transparent and fast with their processes. They consider students' completed class hours, academic performance, employment/internship experience, and the probability of the student having a solid career.
They charge a fixed APR of about 7.49-12.99% and loan out about $3000-$20,000 for a loan term of 10 years. Funding U does not charge for origination, and you do not have to pay any prepayment penalty fee. It is advisable to borrow from Funding U because you do not need a credit score and no co-signer.
If you cannot meet up with payment at any time, they have a plan to help out. But, you can't apply for the loan in all states, and you have to start paying back right from when you're still in school. Generally, it is not advisable for people who have co-signers.
Stride Funding Income Share Agreement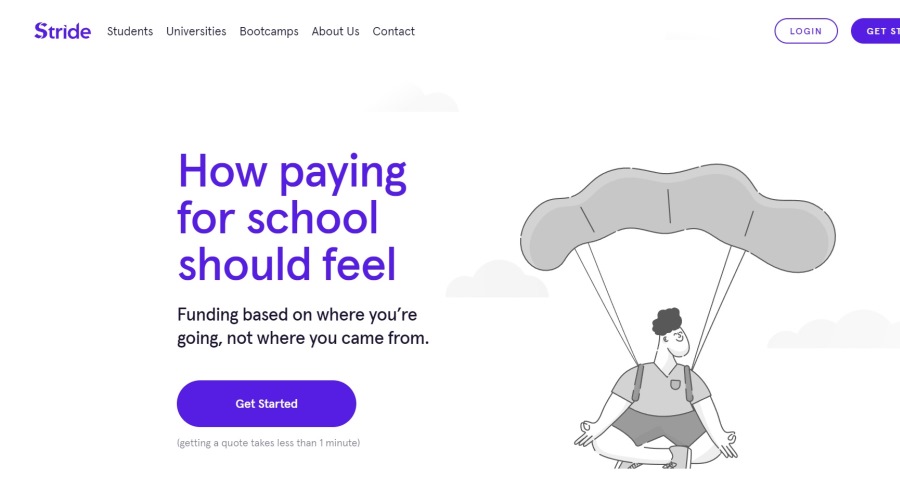 Stride funding income share agreement is best for STEM or health care graduate students. It requires that you use at least 2% of your salary to pay back your debt, and your repayment is capped at 20% of your salary. On an average day, their repayment term is for five years, but they give up to 10 years with deferment.
The good side of this loan is that you do not get to repay your debt until you're employed. They also support students by offering networking platforms and career-centered programs, and they help students with job placement.
The cons of this company are that they do not give loans to all students; they help mainly STEM and medical students. They have a grace period of just three months, no discount for paying off early, and students in South Carolina do not have access to it. Before going for this loan, consider all your options well and be sure it's the best for you.
What is a Student Loan with Bad Credit?
As mentioned earlier, lots of students are struggling with school bills, and the majority does not have good credit to impress creditors. Bad credit student loans allow you to get funds to sort your college bills and not drop out due to financial problems. The best student loan with bad credit is the federal loan.
Also, some private loan lenders do not consider students' credit scores before lending them money. Some believe in the student's academic well-being and how ready they are for the outside world. In conclusion, before getting bad credit loans for your school expenses, make inquiries about lenders, weigh your options, and choose the one that best suit you.
What Should You Consider Before Choosing a Loan with Bad Credit?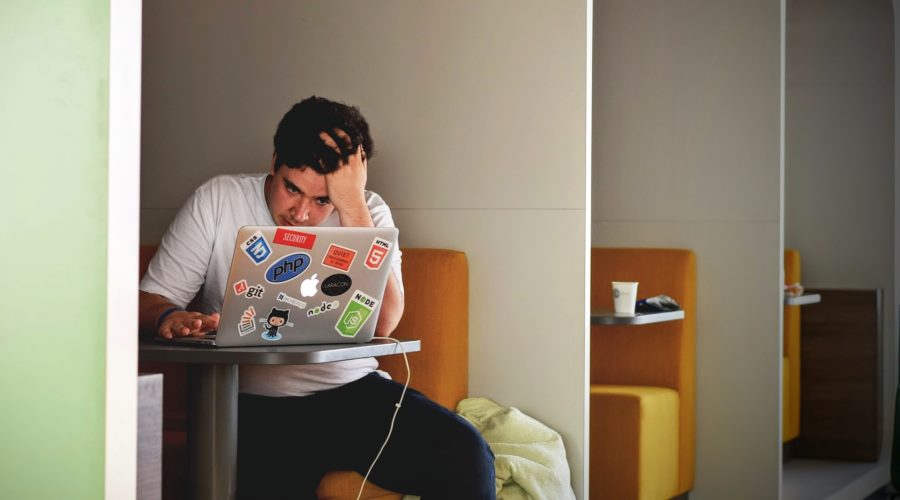 Talk to the financial aid officer your school assigned to you. This officer is in the best position to enlighten you on all the factors you need to consider. The officer should give you a better insight into various aids that are available for you as a student.
You probably do not even have to take a loan because many grants and scholarships are available for students, and you can get one if you meet their requirements. Understand how the debts can affect you now or later, compare the different bad credit loans for students, understand their repayment plans, and decide on the best one for you.
Pros and Cons of Student Loans with Bad Credit
The advantages of getting student loans with bad credit include:
They give you the opportunity of attending your dream school. Although some public schools have affordable tuition fees, most students' dream schools are expensive, and getting this credit will help you sort out your bills.
They also help redeem your credit report. You begin to build your credit history when you pay up your debt on time. Your credit score will increase, enabling you to get lenders willing to give you loans for essential things later.
They give you the privilege of having a better college experience. Instead of struggling with your academics and working long hours to settle your tuition, it will help you focus on your academics and allow you to do some extracurricular activities and join some clubs.
The disadvantages include;
They can be expensive. The interest rates on most of these loans, especially the private ones, are high, and you might still have to pay other bills, such as origination fees.
This loan can make you start life with debt. Some of these lenders allow you to repay your debts when you start working, and this can affect your commitments to other things as you have to settle your debts. Some lenders expect you to start paying right from your college days, and not paying will pile up your debts to a ridiculous amount and even impact your score.
Generally, the need to get a loan varies from person to person, and it is advisable to weigh your options and compare lenders before concluding on one.
How to Get a Student Loan with Bad Credit
If you have decided to get a loan despite your bad credit score, you should take the following steps.
Decide how much you need to borrow
Calculate the total amount you will need throughout your stay in school. This will help you sieve through the pool of multiple lenders.
Gather information for your application
Research the different requirements for different lenders and gather all the necessary documents you'll need. Sometimes, you'll need to get a co-joiner and make all the required documents available.
Because of the benefits associated with federal loans, this should be the first place to apply.
The outcome of the previous step will determine if you will be getting the balance from another lender, or if you'll have to source all from private creditors.
Wait for school Certification.
Most lenders will confirm from your school to make sure the information you gave them is correct.
Student Loan Alternatives for Bad Credit
College tuition fees are high, and many are getting student loans to sort out their bills, even with bad credit. If you've applied for bad credit student loans and were not granted any, you have no reason to fear because you have other alternatives. You might have also weighed your option and discovered that getting a bad credit student loan is a no. There is no reason to fear because you have other options. Below are some of the options available.
Scholarships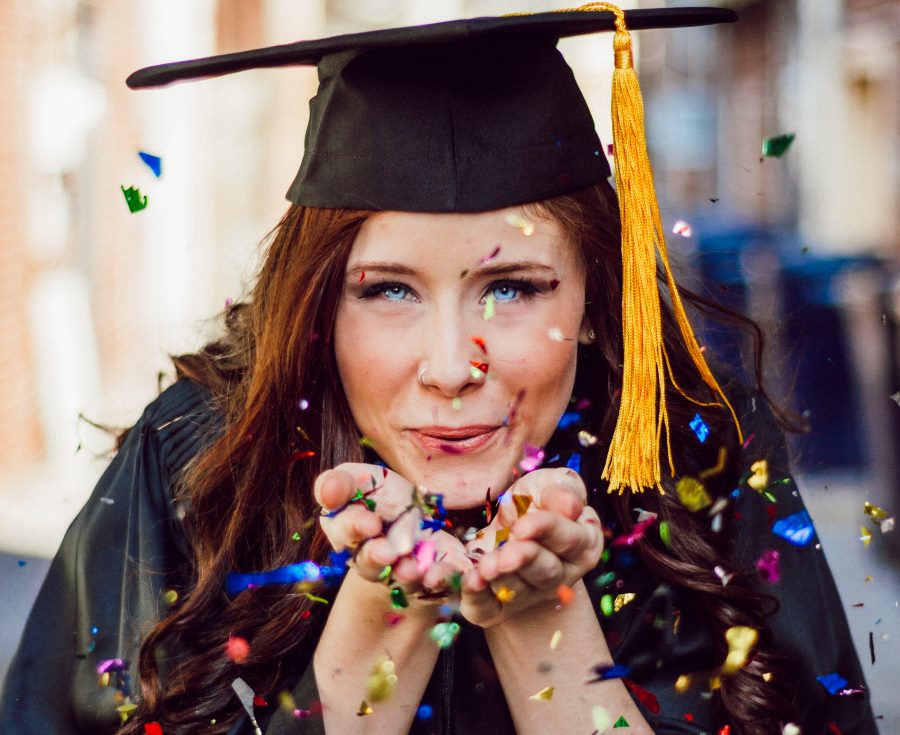 Getting a scholarship is one of the most recommended ways to get your degree with no financial headache. There are two major types of scholarships. The need-based scholarship helps students with significant financial issues, and the merit-based scholarship is for students with outstanding academic achievement or excellent athletic ability.
The best thing about scholarships is that you do not have any debt on your neck. It also helps you build your CV and can help you build a good network. Although scholarships are a great alternative to student loans, the application process is tedious as it requires time and dedication. Treating scholarship applications like job hunting is advisable, and it also comes with pressure as you have to keep up with their requirements.
Work-Study Programs
This program allows you to work part-time while in college. In most cases, they give you a job related to your major, and the job can be within the school premises or outside. If you get a job related to your career of choice, you gain more work experience. Another advantage of work-study programs is that you get flexible working hours, and you can work during comfortable hours.
It is also less competitive as many people do not apply for this program. The major disadvantage of this program is that you might be paid less because you are often paid the least minimum federal wage. There are other places you can work the same hour to get more pay. You can also work as many hours as you wish in other places but only have limited hours to work with the work-study program.
Work during School
You can apply for part-time jobs and earn money as a student, but as opposed to a work-study program, you might not get a job that aligns with your career choice. The Advantage of working during school over the Work-Study programs is that you get to work as many hours as you can spare for the job and can work in 2 or more places together.
But, it can be so stressful and time-consuming, and you might not have the time for extracurricular activities. Also, the work time might not be so flexible to give you time to go to classes or study, which can affect your academic performance.
Personal Loans
This option is for students who cannot sort their expenses using any of the above-mentioned options. It differs from student loans because you need a good credit score to get one (there are some loans available for people with a bad score, anyway). You can apply for personal loans with collateral, but you do not need one to get a student loan.
Personal loans are quick to process and not restricted to settling college expenses alone, as the money is deposited to your account and not to the school. But, they have higher APR compared to student loans. Also, your property can be at risk if the loan is not returned when due.