Having a lack of funding is one of the common hurdles for most small business owners. Building business credit could be a tough gig almost, as well as questions "should I consolidate my debts" yet, it is worth doing. It opens the door to more financial opportunities. Plus, a higher business credit score opens the door wider. It gives you a better chance of getting a loan, a line of credit, lower interest rates, and cheaper insurance.
"If you don't build your dreams, somebody else would hire you to help them build theirs."

– Tony Gaskin

So, think of your business credit report as an assessment, which means the creditworthiness of your company. At least banks, lenders and other suppliers will strongly rely on it before dealing with you.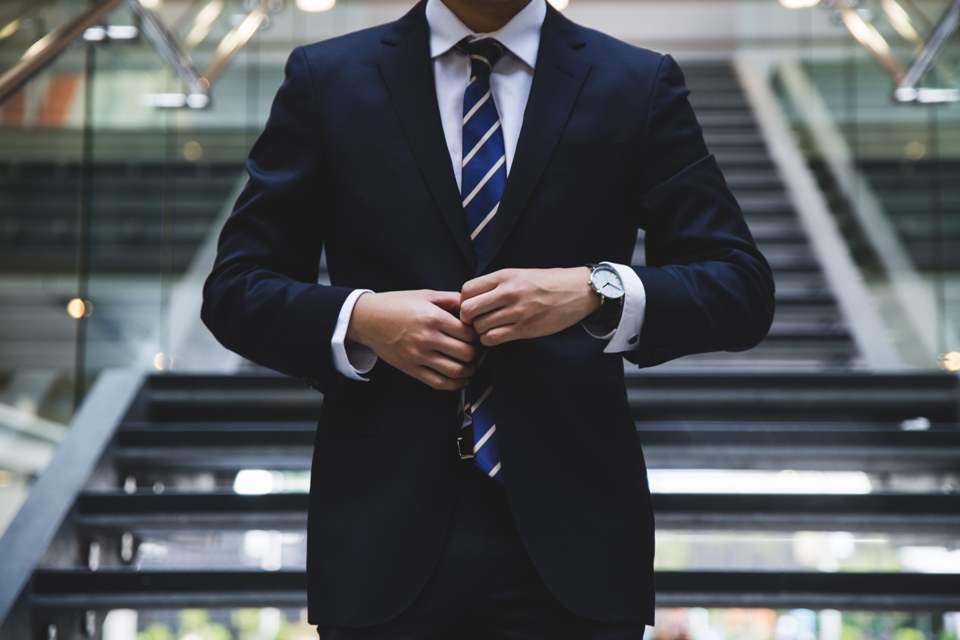 The common failure most small business owners do – they do not separate business and personal expenses. Thus, 86 percent of businesses make their entrepreneurial dreams a reality with personal credit.

The same goes for the difference between business and personal credit – they have a lot of similarities as well as differences. Your personal credit shows how well you manage your debt and opens up the door to establishing business credit. Yet, the good news is that it's still possible to build business credit even with non-stellar personal one.
How to Establish Business Credit
Don't know where to start? You're not alone. Start with setting up a credible professional profile for your company. And one of the first things to do is to establish credit with major reporting agencies. There are three of them – Experian, Equifax, and Dun&Bradstreet.
Now important!
Unlike your personal score, business credit report is viewable for everyone. That's where you open up your doors to different customers and vendors. They will review your report every time before dealing with your company.
Whether you want to establish Equifax business credit or the one with Experian, there are some necessary steps to follow. If successful, your company is set up credible. Go ahead and open accounts with creditors or vendors. From now on, it will impact your ability to access capital or specific services for your company. So, make sure it's in tip-top shape.
Lack of credit history? No need to worry, though.
Remember that you can't expect to go from zero credit to excellent one overnight. It simply doesn't work this way. One thing to remember here is that building a general business credit takes time and it should.
Think of it this way. You opened a brick-&-mortar shop with no promotion or word of mouth. How can you expect a crowd of customers coming in your door? Fat chance. The same is for establishing credit. It needs time to get approved. But it doesn't mean that you can put your feet on the table and wait for a miracle. Now it's time to learn how to get business credit with a door wide open to better interest rates and higher loan approvals.
How to Check Business Credit
Are you one of those asking 'How to check my business credit score?' Glad you asked. There are several major business credit bureaus, each of them with its different formula for the score calculating. Since you never know which bureau your potential vendors, customers or creditors will work with, think on your feet and maintain all three. It's the best way to do it.
Each of the major credit reporting agencies will gather information about your business. So, what do they do? They collect all possible payments they can find. Data from banks and lenders, incorporation filings, internet web mining, print or online directories, trade reporters, and the list goes on. As a result, that's how your file looks. The more complete your profile is, the better. At last, something important. The data is collected without your knowledge.
Looking at where to get a free business credit report?
Here is a thing. If getting a personal credit report from agencies is for granted, it's not all that evident with business credit check. Just from the legal point of view, you can't get access to your business credit rating from agencies for free. The same story is with an annual report. As of today, there are no laws requiring reporting bureaus to prove a free annual business credit report.
With CreditSignal service from Dun & Bradstreet you can get alerts about your scores to change for free but no access to the full report itself. You can always upgrade your sign up for a fee to monitor and check it. Experian offers you to go through Nav company to get access to a free business credit score & report.
Dun & Bradstreet
To view actual scores and ratings and learn about what industries are purchasing your D&B file, we recommend that you upgrade to one of our business credit monitoring or credit building solutions.
Now, when you know why and how to pull a business credit report with all the major reporting bureaus, it makes sense to check it on errors. Just because the report shows also public records like bankruptcies and tax liens, check it carefully. It can make a difference in your financial possibilities.
At last, with the full understanding of how to check business credit score, let's go further. Learn tried and true way on how to build it in 30 days.
Things to Consider About Business Credit Building
First, it makes sense to draw a difference in FICO scores for business and personal credits. It's important and makes a lot. Thus, personal FICO score ranges between 350 and 850, meaning the higher it is, the better your financial health is. When it comes to the business score, it ranges from zero to 100. The better you make your payments to creditors, the higher your chance to build a good business score.

Now, when you know your score and are not impressed with it, don't dampen your spirits. There are some proven ways to build business credit in 30 days.
Typically, no need to reinvent the wheel here. You need to follow the same behavior as when you want to improve your personal credit score. The best way to do it is to decrease your credit utilization, pay off balances, open new lines of credit or ask for a larger credit line. But there are also some other things to consider.
If you expect to build business credit fast, remember the example with the shop. It takes time and can't be done within a few short weeks or days. But it doesn't mean that you don't need to start doing it right away.
Instead, let's summarize how to set up business credit file in 30 days with 10 steps below.
Know your credit
It's recommended to monitor and check it from all the major reporting bureaus. Chances are you plan to grow your company, so the database of your vendors and customers will broaden. Go one step ahead and keep your back safe & sound.
Establish your business credit
First, register your business entity and get your EIN number. Then, open your business banking account. Get a dedicated phone line and address. At last, get your business DUNS (nine-digit) number.
Apply for a credit card
Having a business card means a good start to building a credit profile. Most of credit card providers offer benefits and reward programs that can help you in the long run.
Keep your credit utilization low
Just as personal credit depends on utilization, so does business credit. Don't you want it to impact your creditworthiness? Do your best to keep this utilization ratio as low as possible. All in all, the lower it is, the higher your score is.
Open accounts with vendors who report to the credit bureaus
That's one of the surefire ways to build credit. Create a win-win situation. Pay them on terms and let your vendors report the payments.
Pay those vendors on time or even earlier
Just paying on time gets your score up to 80. While paying vendors earlier gives you the best 100 scores.
Manage your cash flow with your credit
With a business credit card, you get access to a revolving credit account. The idea of borrowing and repaying the money is to show your creditworthiness.
Monitor your reports
As mentioned, the rules of each reporting bureau differ. They collect different information and have different scoring models. Also, they get different data from different lenders. If an error occurs, everything may come undone. Never miss out on fraudulent or errors.
Keep working on your personal credit
The connection between the two is more than obvious. Even though both of them rely on different information, there's one thing in common. They contribute to & influence the business owner's personal credit. It's always a smart idea to consider that your personal credit matters your business one.
Borrow responsibly
No matter whether it's about a personal or business credit, the rule is the same. Put yourself into a habit of responsible borrowing and the impact is easy to measure. Indeed, it can be a tough gig at first, but they're always options. Thus, refinancing or debt consolidation would be a huge help.
Conclusion
No matter the size of your company, building business credit is essential. As long as you use business loans or credit cards with discipline, your score works for you. Make people talk about the creditworthiness of your company and expect to get the best rates, terms, and credit limits. So, think of building credit as a race. As long as you challenge yourself to be a serious business owner, you'll stay on top of the heap.