Want to get as low interest rate as possible? Then, it's crucial to watch your report.
According to the survey conducted among 1,108 Americans, about 4 in 10 Americans have no idea of what a credit report is and how it is determined.
Shocking, yet, sad reality. The fact that everyone can get a free credit report makes it even worse. Used for more reasons than you can even realize, credit risk evaluation can save you thousands of dollars over time.
So, what is a credit report?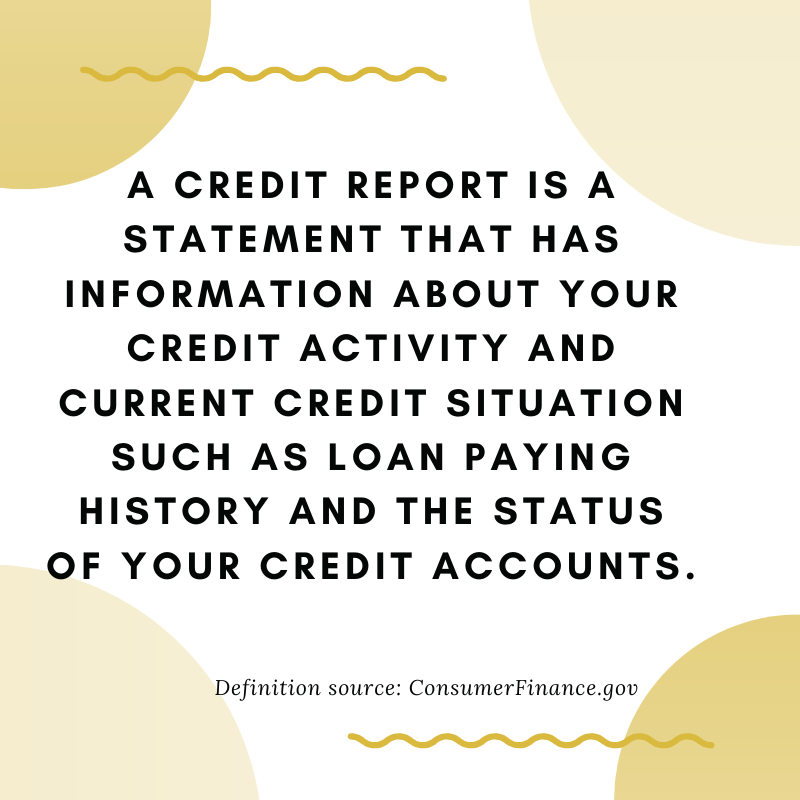 Once you decide to get a free credit score report, there are some things to consider. You have two possible ways to go. First, you can sign up for a free trial and once it is on your hands, cancel the trial. The truth is this option isn't recommended just because keeping tabs on your data is always great. Second, the top three credit bureaus will do it for free. Yet, get ready for some gaps in it. Anyway, it can do help you in a tough spot.
How often can I get my free report?
Well, the 'Big Three' bureaus can give you one report for free per year. Think of getting an annual credit report only from one of the bureaus? Bad choice. It is not the smartest way to watch for changes. It's also wise to stake out errors and identity theft. Just because no one is guaranteed an error-free report, regular checks can save you time.
"Reviewing only one of your three credit reports is like locking one of the three doors to your house."

John Ulzheimer, an ex-credit expert from Equifax Credit Information Services and FICO
---
Credit Report vs Credit Score
Even though credit score and credit report sound the same, don't mistake. Your three-digit number is a reflection of your report. It's calculated in numbers to estimate the level of risk involved in lending you money. The higher the number, the bigger your chance to get a lower interest. The lower the number, the higher the chance that your financial capacity is poor.
In turn, a report compiles your credit history. We all love a good comeback story, right? But the reality is not always favorable. Things like bankruptcy or unpaid debt happens. Sometimes more often than we want. Remember that's all included in your report.
---
How to Choose the Best Credit Report Site
If you've never tried to get a free annual credit report from the Big Three, it's time to get started. Once you learn the rules of the top credit report agencies, it's easy to stay on top of the heap.
Thus, you'll know how to pick the one that fits you best. Also, keep in mind that the method of data collection for each company varies. Even though the difference is not big, it's important to know what shows up on one and might not on the other.
Requesting a copy of your report by all Big Three is smart. Just fill out the Annual Credit Report Request Form.
Why review my annual credit report on a regular basis?
Well, things happen. If you want to avoid unpleasant surprises the next time you apply for a loan, make sure your data is in tip-top shape. The only way to do that is to review it regularly.
The full copy includes detailed information on every line of credit you've had. Whether it's balances, limits, or payment history, get ready to see it all there. Check it carefully for errors. Once inaccuracy occurs, dispute it as soon as possible. This is the only way to correct incomplete information.
Below is a detailed review of each of the Big Three companies. Just like with any product or service that exists today, there's no silver bullet.
Experian Credit Report 

Used commonly by lenders, Experian is one of the Three Big agencies out there. It operates in 37 countries and allows you to get your report for free. It all started with a group of London tailors who began sharing information about customers who failed to settle their debts. Today, Experian keeps data on some 235 million consumers and 25 million U.S. businesses.
To get Experian free credit report, you need to sign up for its 30-days free trial. During this period, the service offers to watch out your credit and get a dark web surveillance report. In addition, you can get access to both your report and your score but for a fee. If you want to see your report only, you can refresh it for yourself every 30 days.
TransUnion Credit Report 

TransUnion is one of the smallest and newest agencies that comes with a rich 49-year history. It profiles just about every credit-active consumer in the U.S. Thus, it offers you to get a TransUnion free credit report and a wide range of fraud prevention services.
Would you like to do more than mere access to your credit history? Then get ready to pay for it. It breaks down your history by account, giving you details like the amount of the loan, your monthly payment, and whether or not you've made those payments on time. In case of any suspicious activity, like applying for your credit card in your name, you'll get an instant alert.
Equifax Credit Report 

Started by two brothers in the late 1800s, Equifax has become the first choice for lenders in the U.S. Unlike Experian founders, Equifax started its work by compiling a list of customers who were good payers. Today Equifax is one of the leaders on the market with a workforce of about 14,000 employers throughout 19 countries.
To get an Equifax free credit report, sign up to a 30-day free trial. Aside from that, you'll get access to weekly email alerts whenever there are changes to your account. After the trial period, cancel your subscription. Otherwise, you'll pay fees. What is the number one priority for Equifax? Indeed, your payment history. Also, the company considers the type of credit you applied for.
As you can see, to get a full picture of your financial capacity is easy.
Besides, you can get a 3-in-1 credit report at some companies. This 3-bureau report compiles the data from all three agencies on a monthly basis. Also, when something new, no matter whether bad or good, happens, you get an alert.
How to Get a Free Credit Report Online
If you're looking at how to get a free report, keep on reading. First, you're limited in options. You can opt for a free yearly credit report. Second, you may order one, two or all three at the same time. 
Want to review your credit every month?
Request the option from reporting companies like CreditKarma, Clark Howard, and the like.
Credit Karma 

The agency partners closely with the TransUnion bureau. Aside from getting a Credit Karma credit report, enjoy a pack of other services to try. Important to note that you get data from two bureaus. Experian's data is the exception. Want to learn what credit card and loan offers you may apply for? Learn it aside from getting a Credit Karma free credit report. You can also compare credits, simulate credit scores, and use calculator services.
User-friendly and robust, CreditKarma report is one of the top picks. Want to see how your score would be affected in the near future? Use a credit score simulator. Have some doubts? Seek advice from an active community forum members.
Innovis 

Innovis is another reporting agency you can try. Among the personal services, credit reporting is of top priority. Thus, consumers can request a copy of their Innovis credit report by phone, mail or online. The report includes personal and account information. Aside from that, there's nothing to stop you from trying other monitoring tools.
Chase 

To get your free Chase credit report, create a personal account by visiting its website. You can also use the Chase mobile app to make this happen. As a result, you can keep tabs on your score on a daily basis. In fact, a great option for those who're concerned about their identity being stolen.
As such, Chase allows you to review your VantageScore from TransUnion for free. As a bonus, get free notifications in case of any changes to your credit.
Discover 

Have you tried Discover service? If not, you may not even be a company's customer to get your Discover credit report. It provides you with a free FICO score derived from Equifax. It's worth mentioning that your FICO score from Discover might not be the same score that your creditors are using. Yet, it's still worth a look.
Capital One 

You can stay on top of your finances by taking advantage of your Capital One credit report for free. It's available to everyone, even if you're not a Capital One customer. As a result, you keep tabs on your TransUnion report and VantageScore number. The best thing is that you can refresh your data weekly. Also, there's no trial period, so it's 100 percent free service. At last, checking your data won't affect your score.
Clark Howard 

Clark Howard is the company not to be missed. A Clark Howard free credit report is one that is checked and monitored frequently.
---
Credit Sesame vs Credit Karma
Both CreditKarma and CreditSesame stay top of the most popular options. As such, tools, tips and products they offer are very similar. Both services are safe to use, take steps to protect your data, and offer apps that are easy to use on your phone.
Along with free credit reporting, both agencies offer a wide array of other services. Yet, there is a difference between the two. In times where CreditKarma.com shows TransUnion and Equifax; CreditSesame.com just shows TransUnion. Want to get a more detailed credit score simulator and access to more financial services? Go for CreditKarma.com. For those who prefer to get an overall view of your financial data on the dashboard, CreditSesame.com is the best opt.
---
What Is the Best Site to Get a Free Credit Report?
No matter your race, status or belief, checking the information on your credit report is a must. Still, wonder how to check reports for free? The reality is that your opportunities to order a credit report for free are almost endless. Thanks to the credit agencies that do the dirty work for you, keeping tabs on your financial health becomes a smooth track.
Is annual credit report safe? Well, it is not only a safe but also a trustworthy way of obtaining the relevant information. To ensure that the data is accurate and true, go for the best free credit report site first. Do the research and focus on what matters to you most. As a result, you'll be able to find a solution that fits the bill.