The fearless and stressless loan is now possible with the SeedFi review. Everyone can build credit from scratch. No matter what your starting point is, the company helps deal with savings and cash needs and builds a positive payment history. By reading a review of SeedFi, you will learn how to grow financially and become independent with SeedFi.
Not solely a website, but a SeedFi app review offers money plans for desperate dreamers, money seekers, and anyone else in search of capital. Online application with convenient plans for smart credit building is now available to the common man. Why not take advantage of it?
Pros and Cons of SeedFi
Each financial tool has its benefits, as well as drawbacks. How can one benefit from the money borrowed online? Here are the pros:
Affordable payments

Easy qualification for a starter credit card

No prepayment fees

1-day loan fund option
Nevertheless, the advantages are clear; building credit with Borrow & Grow Personal Plan has its cons.
Users can't choose their payment date

Joint or co-signed loans aren't available
How SeedFi Works?
Being a popular service provider, SeedFi offers 2 major plans for its users, namely Credit Builder Prime and Borrow & Grow. Both plans manage your bank account but in different ways. Let's review each plan in detail to see how the system works.
Credit Builder Prime
No perfect credit check is required to get qualified for the plan. You can now build credit and grow savings without costly overdraft fees. There's a regular pay period for a company to add money to your savings bank accounts. A client opts for the amount to be paid. Since there are almost no interest charges, clients can choose a minimum deposit, as little as $10, to be added to their existing bank account as a part of the savings scheme.
As a plan beneficiary, you should deposit money and repay the savings to build your credit. It's not a checking account; it's even better. Once you reach the $500 point, you can use the money and repeat the steps or rather have them automatically performed to gain even more benefits.
Borrow & Grow
You can now make a direct deposit using a debit card, for example, with no harm to your credit score. It helps you borrow the money you need and get some more as extra savings in your linked bank account. If your timely payments with direct deposits are performed, building positive payment history is a racing certainty. Once the loan is repaid, zero duties are left.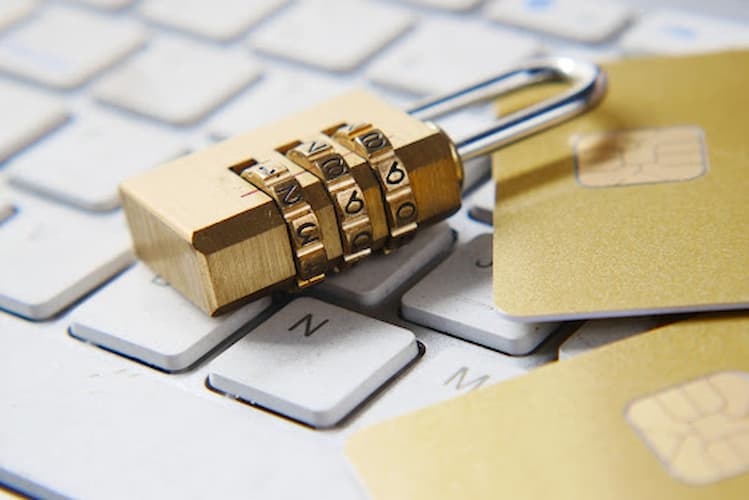 SeedFi Features
An online builder offers an advance feature for lower-income clients seeking short-term loans. If you need to receive funds under the simplified scheme, SeedFi will assist you in managing your financial solutions. Simple loan terms promote access for different strata of users. You can now cover your products and services and ensure top-level budgeting using the features of an online credit builder.
Credit Builder Prime
Most online financial products have a restricted set of services, but not this one:
No flawless credit history is needed to get qualified for the loan.

Everyone can build credit without additional fees.

A credit check isn't required.

A $10 paycheck is acceptable.

3 main credit bureaus partner with SeedFi, namely Experian, TransUnion, and Equifax.

Any time you reach the $500 point, your access to money is successfully unlocked.

No interest is a part of the Credit building policy.
All funds are accessible on your online account; only you meet all the obligations on your short-term loan.
Borrow & Grow
Users fall for the Borrow & Grow service for the convenient terms and conditions to benefit from. Let's keep track of the features the plan offers:
You can get $5,000 in advance to help the savings account build its working potential for the future.

Once the necessary loan amount is paid off, there's easy access to all money.

ARPs are quite low, from 11.59% to 29.99% approximately.

No payday loans are in need anymore.
The features offered by the Borrow & Grow service can help dozens of clients build up their savings accounts and get straightforward access to money with little effort.
SeedFi Fees & Rates
If covering monthly expenses at the cost of your salary isn't enough, you might need to pay them off using a short-term loan. This isn't only a good way to build up your credit score and gain a good payment history but also to face financial challenges and handle them without any additional fees.
SeedFi has affordable plans without huge overdraft fees. Let's break down the Borrow & Grow Plan rates and fees. What's then the annual percentage rate for users? APR varies, and its range can vary from 11.59% and end at the 29.99% point.
Your membership fee isn't important, as well as its monthly fee, because the $15 late fee is the only charge that matters. By following this plan, users will get $300 – $5 000 upfront and have $1 000 – $4 500 as savings for later with lower interest rates.
With Credit Builder Installment Edition, you will need to repay the loan in full to get access to the money. The periods of repayment differ from 7 months up to 27 months, making it an available service for clients. APR can be between 4.03% and ends with 5.26% in certain cases.
SeedFi Safety and Security
SeedFi is an accredited company with licensed access to service delivery for Americans. No rating in the national rating system could have been achieved unless proper security protocols were originally initiated. Secure access runs the company's policy, making it safe for users to share their private data with the server, invest money and withdraw it online.
The company claims to support its system and implement the latest data encryption techniques to ensure protection. That being said, users shall have no safety issues when transferring money or filling in any forms on the website. Personal information is carefully encrypted to prevent any kind of leakage or threat to the clients.
If any issues occur, however, users are encouraged to email the managers and discuss the problem in detail personally. In this way, the most effective on-time decision can be made.
Trustworthiness & BBB Rating of SeedFi
Financial operations should be accompanied by a high level of reliability from the company's side. Otherwise, clients won't have clear guarantees to order services online. How is trustworthiness checked? Reviews can help understand whether the service provider listens to its users, responds to issues, or solves problems on time. The ratings prove SeedFi to be a highly trusted online tool with only a few negative comments for over 3 years of work.
As for the Better Business Bureau, or BBB rating, the company ranks among the top services in the industry of online banking, financial technologies, and credit-building tools. Having been established in 2019, an online credit-building app from San Francisco managed to reach its place in BBB Rating & Accreditation in 2021.
SeedFi Mobile Support and Accessibility
No online credit app can perform as a competitive market player unless a well-developed mobile app is launched. The better the availability on tablet, desktop, or smartphone devices, the higher the ratings of the credit-building tool. Loved by customers and highly assessed by the app development community, SeedFi has its mobile application available both on iPhone and Android tools.
An online app allows for better performance since the bugs are successfully solved. More clients can access the tool with their phones and enjoy how fast the credit building can be. Convenient fund access, easy communication with support managers, a user-friendly interface, and assisting technologies make the application an indispensable tool for many.
If using a website version doesn't seem to fit you, here's the answer. Effective work is always achieved with mobile application use.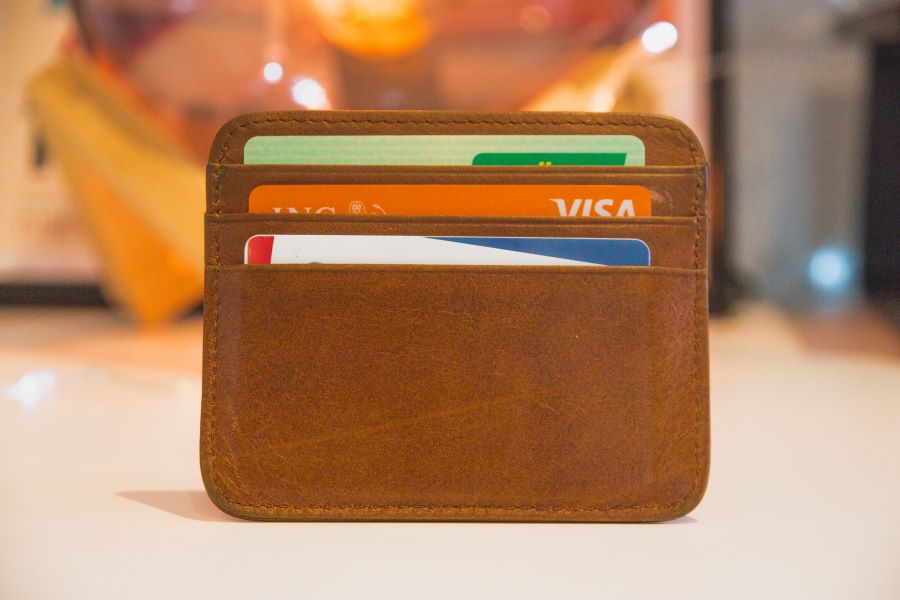 Customer Service at SeedFi
Immaculate work of customer service is called a success of the company. What policy does this online credit builder offer? To have more clients attracted to the services, managers need to answer within the mail system fast. The mobile application doesn't present a live chat to communicate with the clients. Although, the issues can be solved from Monday to Sunday via email.
It's an official means of communication with the users. Customer support managers are on the line reading, sifting through, and checking the requests from the clients. No message can be left without being answered properly. 7-day availability for users is a true advantage of the customer service system.
Is SeedFi Good Choice for You?
The number of credit-building apps attracts users to try them all and get the most benefits. But not any credit score or income can fit the apps available online. To get a short-term loan and cover emergency bills, users have to seek relevant credit builders. Who is SeedFi good for?
When it's a matter of urgent money, SeedFi can be a good option. Small money is easily accessed with the help of a short-term loan. You can cover rent and utility, for instance.

If you have no perfect payment history and want to beef it up, you can refinance, increase your paycheck and build a positive history instead of using an online credit builder.

Online short-term loans will hit those willing to open a savings account and grow their financial potential steadily.
Can you relate to any of the points from the list? Then SeedFi will help you hit the bull's eye and reach your goals quickly.
Apps Like SeedFi
The market is user-oriented, offering helpful tools for different occasions, budgets, and needs. Following the competition in the market, similar companies are created to stand as alternatives. These share the same features to help the industry expand and balance the supply-demand irregularity. Let's compare the top 3 apps similar to SeedFi to check what they can offer.
MoneyLion

Credit Strong

Sable

Pros

Option to receive a loan upfront

No need to get a hard pull inquiry

Zero fees are required for early loan termination

A hard credit check isn't required

Zero annual fees are required

Clients can earn rewards

Cons

Pricey monthly fee, namely $19.99

Only partial loan in advance is available

Upfront funds aren't available

Access availability has to be checked

No operations can be done without an upfront deposit

Services

Mobile banking

Instacash

Credit Builder Plus

Automated Investing

MoneyLion Crypto

Foreign transactions

Cashback program

Welcome bonuses

Insurance and warranty coverage are available

Mobile Support

Available

Available

Available

Customer Service

Phone call

Online chat

Email

Phone Call

Live chat

Contact form

Sable application

Phone call

Email
How We Review
A good and rewarding review process always takes time and a detailed approach to the task. Complex assessment is what has to be applied when a review is in progress. Each review is based on the feedback received either from the personal user experience or a third-party commentary. Integrated data research, analysis, and comparison are what help achieve the most unbiased and hard-data-based service overview. Basic review principles are the following:
In-depth detailed research leads the process. To present the advantages and disadvantages of the service, share its strong sides and highlight the blemishes, one needs to research a lot. Only with data properly gathered from different sources can a review show its full potential and catch the reader.

The structure is the key to success. A review of any type of service has to feature the main details of users' interests. Otherwise, there will be no effect on the whole working process.

Examples and real-life references make it a winning review. Users and readers need to see the benefits and true examples to get either encouraged or discouraged to join the service under review.
Describing the work of service is hard work. An integrated and scrupulous process, however, is what promotes a well-detailed and thorough product overview.