The Platinum Card® from American Express is highly considered the "it" or the "premium" card. The annual fee alone costs $695, making it a high-end lifestyle card that only a few elites can actually afford.
Users will definitely enjoy a lot of perks from this card. For starters, flights directly booked with American Express Travel get 5 Membership Rewards points for every dollar spent up to $500,000 per annum.
This card also gives users access to Global Lounge Collection which is available in 140 countries. This card can let users enter over 1400 lounges in more than 500 airports.
Who Is The Platinum Card® For?
Not everyone can cash out an annual fee of $695 for the Platinum Card® from American Express. Even with the price tag attached to it, this card is not just for big spenders and elite flyers. The perks of having this card would definitely be worth the annual fee and can be maximized to the user's advantage.
The American Express Platinum annual fee can give access to over 1300 airport lounges with free Wi-FI, clean showers, and hot food. It also offers around $200 of airline fee credit that can be used to cover inflight food, additional luggage expenses, and any other inflight purchases.
Hence, this card is not just for a very few elites but is also great for people who know a good deal when they see one.
About The Platinum Card® in Detail
First and foremost, The Platinum Card® is a travel or premium card. It has an annual fee of $695 and offers various benefits to users.
One of the pros of Amex Platinum is 24-hour access to the American Express Platinum Concierge, who can be contacted anytime by phone. Aside from that, users can actually have easy access to jump the line when buying tickets for cultural or sports events through preferred seating.
Of course, this program also those with card membership VIP access to events like the Kentucky Derby or Wimbledon. This does not mean that tickets will be free.
You can have access to these events only if you buy tickets using The Platinum Card® from American Express. You also get statement credits from the provider for using the Platinum option.
Reward Rates
The Platinum Card® offers 5x of regular Membership Rewards® Points. As long as flights are paid for directly using American Express Travel or by airlines, users can earn 5x the regular rewards points.
So, instead of the usual $100,000 points per calendar year, this card allows up to $500,000 points per calendar year. Platinum also helps owners earn 5x more Membership Rewards® points in booking and paying for hotels in advance.
Users can also Pay with Points because of the Rewards® points program. Here, players can get rewards points that can add up and be used to have fun, travel, dine, and shop. Users can get more reward points every time they swipe their Platinum Card® from American Express.
Intro Rate
Introductory rates are usually given to users with excellent credit scores. It is the lowest possible rate that can apply to a specific user for a limited period upon opening a credit card account. Although these rates are only for a brief period, they are quite beneficial to the user.
By law, introductory rates must be valid for a minimum of 6 months. However, it is not uncommon to find credit cards with 12-month or even 18-month introductory rates for eligible balance transfers.
In fact, American Express usually offers 0% intro rates for the first 15 months from account opening. Unfortunately, this doesn't apply to the Platinum Card® from American Express, even if your account is over 12 months old.
Annual Percentage Rates (APRs)
As we have noted earlier, there are no intro rates for those using the Platinum card. However, there are Annual Percentage Rates (APR) for the Platinum Card® which is detailed below:

APR for the Pay Over Time Feature
The rate is 18.25% to 25.24% depending on the credit standing of the user and some other factors upon account opening.
The rate is 27.49% but may also vary depending on the market's prime rate.
The rate for penalty is 29.99%, but these terms apply if late payments are made and is returned by the bank.
For clarification, APRs are stated as a yearly rate. Usually, if you make a purchase and pay early, you avoid paying interest. However, the interest rate is added to your balance if you don't.
Annual Fee
An annual fee is a fixed amount that is charged from an account for using credit cards. This amount is usually added to a customer's statement when due. This amount will only be charged once a year as a lump sum. Typically, annual charges are billed on the same month every year which is the month the cardholder signed up or opened the account.
Not all cards have annual charges. These charges usually cover the costs of the card provider in keeping the credit card active. Credit cards with annual fees usually offer rewards and other benefits.
To know if annual charges are worth paying, users should consider the benefits they get from that specific cost. If the rewards do not exceed the annual charges, it would not be wise to keep the account open.
The annual fee of The Platinum Card® is $695. But this price tag entails various rewards and points to enjoy.
Main Benefits and Perks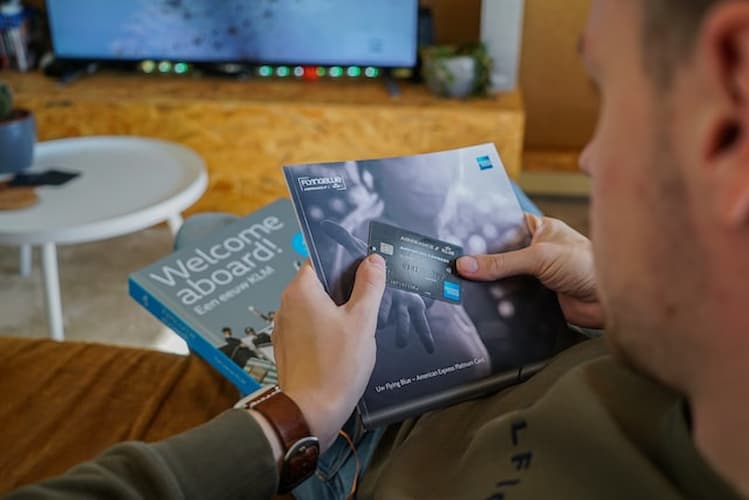 Using this option from American Express comes with its pros and cons. Let us look into it in detail below.
Pros:
There is a high potential for getting rewards on flights.

Rewards can also be earned by booking hotels through American Express Travel

Fees are justifiable because of the rewards received upon usage

Holders of the Amex Platinum can enroll to get status of Hilton Honors Gold Status.

American Express Platinum holders can receive room upgrades with Marriott Bonvoy Gold Elite Status.

Lounge access to over 1400 airport lounges

Airline Fee Credit of $200. A qualifying airline can give up to $200 credits in one year for incidental charges.

Uber Cash amounts to $200

American Express Platinum holders can request Platinum Travel Counselors for recommendations and custom itineraries.

With a 2-night stay minimum, holders of the American Express Platinum can get an extra $100 credit to experience activities from The Hotel Collection like fine dining and spa treatments.

Clear® can assign a touchless ID for biometrics. This can help users move through security faster.

American Express has no foreign transaction charges regardless of where users want to travel.

The Platinum option allows holders to enjoy premium car rental status
Cons:
Expensive annual fee.

Rewards may be subject to various eligibility requirements.
How to Earn Points
Generally, Amex usually offers 1 point for every dollar spent using their cards. That would mean that a $5,000 purchase for a flight using an American Express card could earn 5000 points. However, using a Platinum actually lets the user earn 5x more than that.
A user can earn 5 points for every dollar spent directly on airlines using their card or by booking a flight through the American Express Travel portal. Therefore, a $5,000 flight booking can earn the holder not just 5000 points but 25,000 points.
This is applicable for booking up to $500,000 of airfare per year. Given the fact that 5 points are given per dollar spent. A $500,000 yearly flight booking can earn up to 2,500,000 reward points.
Aside from this, a users can also earn 5 points for every dollar spent on hotels booked through the American Express Travel portal.
Is the Amex Platinum Worth It?
From an annual fee of $550, the American Express Platinum now has an annual fee of $695. Raising the annual fee may be detrimental for most cards, but the Platinum Card® from American Express is worth it because of the additional benefits it offers.
The travel industry is still trying to recover from Covid-19 and raising the annual fee of The Platinum Card® from American Express can address the raising costs of benefits while traveling.
Here are some points to ponder on:
Benefit Potential Value Details Is it Worth It?

| | | | |
| --- | --- | --- | --- |
| $200 Hotel credit | $200 | Owners of the American Express Platinum will be credited back $200 statement credits for charges in fine hotels with a minimum 2-night stay | Yes |
| $200 Airline Fee Credit | $200 | Users of the American Platinum will receive $200 for incidental charges | Yes |
| Marriott Bonvoy Gold Elite Status | Variable | The user will receive complimentary Gold Elit Status | No because the potential value is not guaranteed. |
How Long Does It Take to Get the Amex Platinum?
It is pretty easy to get The American Express Platinum card. For the most part, it is important to check your credit standing. A premium card will require a credit score around the good to excellent range.
Using FICO, credit scoring is done on a scale of 300 to 850. So, a credit score of 670 to 739 is considered good and any score above that is excellent.
If your credit score is lower than 670, it would be a good idea to build your credit score first before applying for the Amex Platinum. With good to excellent credit standing, it would be easy to apply for the Amex Platinum online. The card could then be received within 7 to 10 days upon account opening approval.
Alternatives
The Platinum Card® from American Express is one of the best card options for anyone. It offers comfort during travels, rewards, hotel gold status, Uber credits, and many more.
From a $550 annual fee, it was raised to $695 to recover from the losses during the Covid-19 pandemic. Though the increase is very steep, it is covered by additional rewards and a wider range of benefits.
Indeed, the rewards may be higher than the $695 cost but not everyone can afford this higher price tag. So, if you don't think that the Amex Platinum benefits you, there are a lot of alternatives to choose from.
Chase Sapphire Reserve (CSR)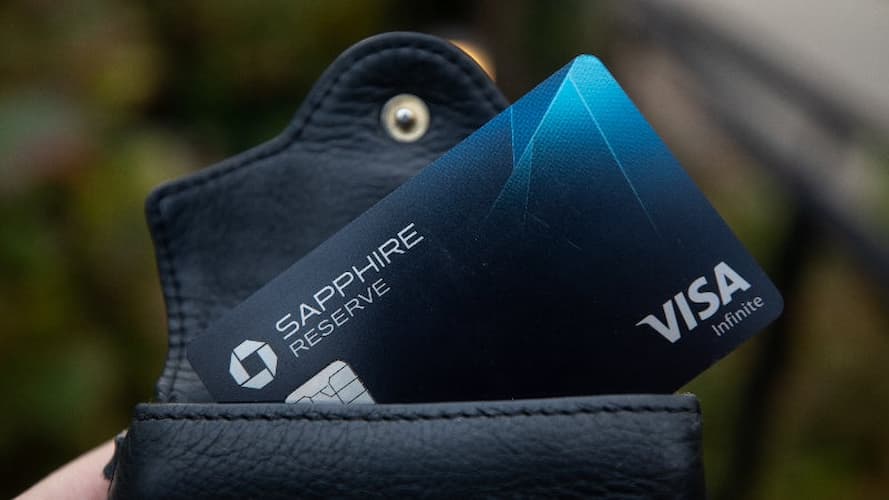 This is Chase's luxury credit card that earns users Chase Ultimate Rewards points. Any purchase using the CSR can earn points which can later be redeemed using the issuer's travel portal.
The Amex Platinum has a $200 travel credit for incidental purchases in the airplane. The CSR offers a travel credit of up to $300 not just for incidental expenses but for any travel purchase like hotels, airfare, cruises, taxis, car rentals, and more.
Also, the Chase Sapphire Reserve gives members a Priority Pass to access over 1200 airport lounges globally. The Amex Platinum has access to over 1400 lounges but does not have access to Priority Pass restaurants that the Sapphire Reserve has.
Aside from this, The Chase Sapphire Reserve gives $60 credits for DoorDash, $120 credits for Peloton Digital, Travel insurance, Trip Delay Reimbursement Protection for lost luggage reimbursement, emergency evacuation, travel accident insurance, emergency medical coverage, and roadside assistance.
Capital One Venture X Rewards Card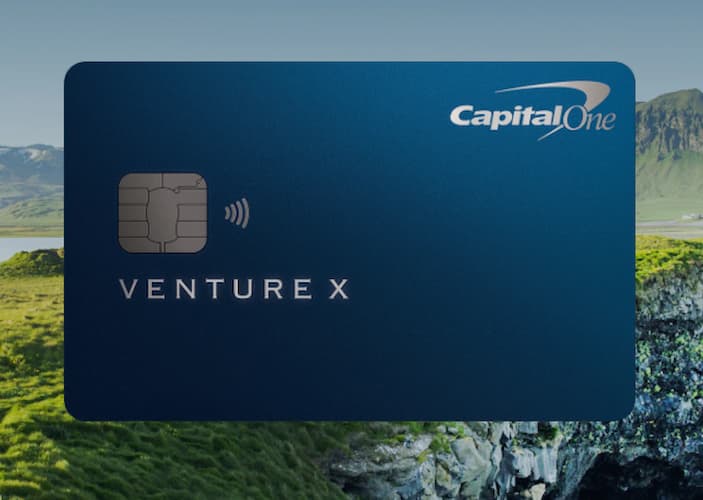 When using the Rewards Credit Card you pay a yearly fee of $395 only, which is a far cry from the Amex Platinum and Chase Sapphire Reserve. This card earns around 2 miles for any eligible purchase, 5 miles for flight tickets you get with Capital One, and 10 miles for hotels and car rentals bookings via Capital One Travel.
This card lets users earn 75,000 miles for a $4000 purchase during the first 3 months from opening or around $750. It also offers a credit back of $300 for bookings made through its portal.
It is important to note, however, that Amex card credits may prove to be difficult to redeem. Capital One is not as onerous and may approve purchases that are not booked through its portal. Thus, making the experience a bit more manageable for customers in travel.