KeyBank National Association is a subsidiary of KeyCorp, a banking services organization operating out of Cleveland, Ohio. This organization offers a wide variety of products and services to millions of customers across the US.
Some of the products and services offered include checking accounts, CDs/savings, mortgages, credit cards, insurance, line of credit, and high-net-worth client services among others. In this KeyBank n.a. review, we want to dive deep into the products, services, pros, and cons of the organization.
These reviews will help you decide if you should open an account with KeyBank NA or opt for another bank.
KeyBank Rate
Overall, we will rate the KeyBank national association 4.55/5. We arrived at this grade by closely examining key metrics. See table for more information.
| | | |
| --- | --- | --- |
| Key Metric | Rating | Remark |
| Reputation | 4.8 | Excellent |
| Quality of Service | 4.7 | Excellent |
| Speed of Service | 4.4 | Good |
| Prices and Fees | 4.2 | Fair |
| Mobile App/Interface Quality | 4.5 | Good |
| Customer Service | 4.7 | Excellent |
| Total | 4.55 | Good |
KeyBank Overview
Keybank is a regional bank with its headquarters located at 127 public square, Cleveland, Ohio. This bank-based financial services company offers a wide range of financial services to clients across the US. Originally, the bank was founded in Albany, New York, in 1825. It has since grown to become one of the most dominant financial institutions in the world.
The bank has about 1,000+ branches across the US, 17,000+ employees, and more than 40,000 active ATMs. KeyBank's yearly revenue was a little above $1.7B as of 31st March 2022. In the same year, Keybank was ranked the 24th largest bank in the US according to asset size (over $181B in total assets). Christopher Gorman is the chairman, CEO, and president.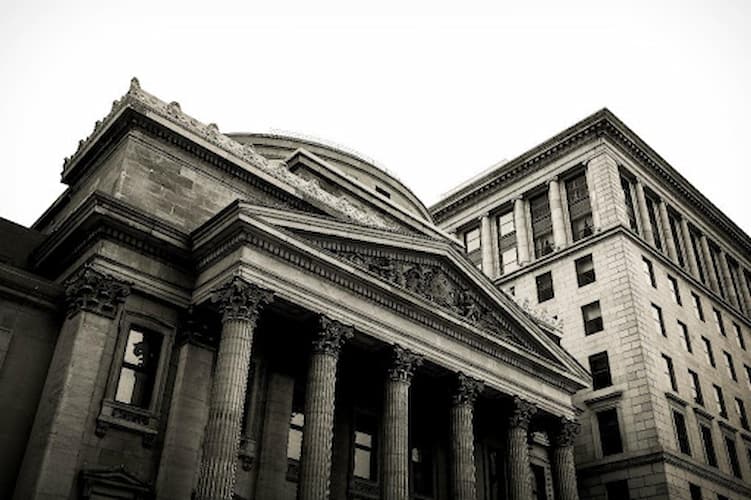 KeyBank Products Offered
Keybank is an old financial institution with deep roots in the US economic system. They offer a wide variety of financial products to millions of people. Naturally, we expect nothing less from a bank of this size and reputation. In this section, we want to take a look at the products offered by KeyBank and what you can hope to enjoy as a customer of the institution.
Checking
As an individual with proper IDs, you can open a regular checking account with KeyBank in minutes. Some of the benefits of opening a checking account include automatic savings, secure mobile banking, convenient locations, mobile check deposit, overdraft protection, and account alerts, among others.
Keybank has different types of checking accounts. They include key smart checking, key advantage checking, key privilege checking, key privilege select checking, and KeyBank hassle-free account. Each of these accounts has its pros and cons. You can compare them and choose the one that is best for you.
Savings & CDs
Any customer that wants to put money aside can open a savings account with KeyBank. The good thing is that you can choose from a variety of savings accounts depending on your goals and income levels. With a key active saver account, you need not pay monthly maintenance fees, and you can open with as little as $10. Key silver money market savings account gives you an interest boost when your account hits $5,000 and above.
You can also open a health savings account with this account. It is tax-free, and your employer can also contribute directly to the account. If you have kids, you can open a key4kids savings account for them.
Home Loans & Mortgages
What's the American dream? To own a home and live comfortably with your loved ones. Keybank offers home loans that can help you achieve that dream. If you plan to pay over a long period, you can opt for a fixed-rate home loan. You can also get an adjustable rate if you plan to make lower repayments for the first few years.
Silver key home loans are significant and are only available to clients in upper tax brackets. Goldkey home loans are exclusively for family wealth clients and private banks. If you are in the military or a medical professional, you also qualify for special home loans from KeyBank.
Loans & Lines of Credit
Keybank offers several borrowing options to credit-worthy individuals. If you need a personal loan, the KeyBank personal loan is perfect for you. The minimum loan amount is $5,000, and you can pay it back over 7 years. It carries low interest, zero collateral, and fixed monthly payments.
Keybank preferred credit line is best for business. It is a large size loan (up to $25,000) that requires no annual fee or collateral. A key basic credit line is an unsecured credit line, and you can use it for overdraft protection. The minimum loan amount is $250.
Credit Cards
Keybank offers a few credit card options to help you cover your day-to-day expenses. They all come with different APRs depending on your creditworthiness. The key cashback credit card offers you up to 2% cash back with zero annual fees. After enjoying a 0% APR for the first 60 days, you will be charged at 19.24% to 26.24%, depending on your creditworthiness.
Keybank latitude credit card comes with low-interest rates to help with debt repayments. The APR ranges from 17.24% to 24.24% based on your creditworthiness. A key secured credit card can help you build up your credit score. However, the activities on this card will be reported to the credit bureaus.
Investing & Insurance
Keybank gives investors a platform to safely grow their funds. This platform is called key investment services. Keybank professionals in this department can help you manage your wealth, plan for retirement, save for a major purchase, pay for your kid's college, and so on.
Some of the investment options available at KeyBank include IRAs, annuities, mutual funds, managed accounts, education savings, and health investment accounts. You can open an individual retirement account and plan for your later years at any KeyBank branch. The bank also offers business and life insurance for interested parties.
Debt Consolidation
Monthly credit card bills and interest payments can be stressful on your income. If you take out a couple of loans, it might get hard to keep track. With KeyBank, you can consolidate your debts and enjoy lower interest rates along with more favorable repayment terms.
The benefits of consolidating your account with KeyBank include saving more money by paying less interest in the long term, allowing you to budget more easily with one monthly payment instead of multiple, and paying off your debt faster.
KeyBank Services Offered
We've already established that KeyBank is a reputable bank-based financial institution that offers multiple products and services to individuals and businesses. In the previous section, we discussed some of the unique products offered by the bank and their benefits. In this section, we want to take a look at some of the services offered by the bank and how it serves to benefit each customer.
New Client Services
If you are a new client with Key, the onboarding process is smooth. You can easily download the app and open an account, or you can choose to open it at any KeyBank branch. Once you are done opening the account, you can verify your identity, and then it goes live.
The next is to fund the account, so you can order your ATM card and have access to all the money points in the country. You can also deposit checks on your mobile devices, find your routing number, and schedule payments as a new client.
Checking & Savings Services
You can open and manage checking & savings accounts with KeyBank. Their service is tailored towards providing you with the smoothest transactions possible while keeping fees and monthly maintenance charges low. You can schedule payments and save automatically with this bank.
However, we would advise that you don't save up your money long-term with this bank. Their interest rates on savings and certificates of deposit are quite low. Their cash management mobile app tools and top customer service makes it perfect for day-to-day expenses and transactions.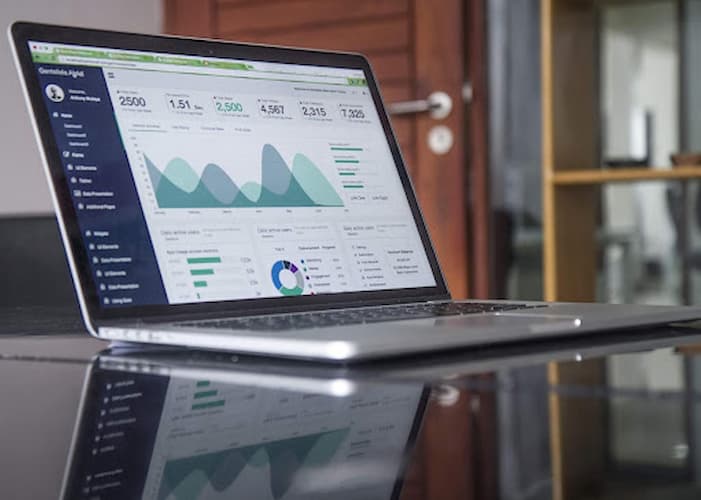 Borrowing Services
If you are looking to borrow money for any reason, KeyBank has you covered. You can easily get a personal loan for your business, health, or education. You can also get a line of credit for large-scale ventures if you qualify. The limit on the amount of loan you decide to get depends on your deposits and credit worthiness.
Most small-scale loans from Key don't require collateral. However, you might have to provide some sort of collateral if you want to get mortgage loans. Home equity loans and lines of credit are also available to customers.
Branch Services
Keybank has over 1,197 branches and 17,000 employees across the states in the US. If you are looking to open a KeyBank account, there are branches in the following states.
Alaska

Colorado

Connecticut

Florida

Delaware

Illinois

Idaho

Indiana

Iowa

Maine

Maryland

Massachusetts

Michigan

Minnesota

New Jersey

New York

Ohio

Oregon

Pennsylvania

Rhode Island

Texas

Utah

Vermont

Virginia

Washington DC

Washington
Key bank branches are spread across these states. If you live in any of them, banking with this bank will be super easy.
Pros and Cons of Bank National Association
All institutions have their pros and cons, and KeyBank is no different. In this section, we want to take a look at some of them.
Pros
Affordable checking accounts
If you decide to open a checking or savings account with Key, you get a slightly cheaper monthly maintenance fee. You can also avoid certain fees on your account. With other bigger banks, you have to pay more expensive fees, which are harder to track and avoid.
The user technology on the Key mobile app is one of its better features. It is easy to navigate and you can carry out multiple tasks on the platform. You can make your payments, set up automatic savings, and plan your budget with the mobile app tools.
Multiple customer service channels
Keybank has different channels to suit your needs. You can call them on their hotlines. You can chat with the assistant on the app and website, you could send an email, and you could reach out to them via their social media channels. You could also walk into any of their branches and make complaints directly.
Cons
Customers have complained over hidden fees on certain transactions and other account activities. Most times, you don't know about these fees until you've made that purchase or completed the transaction.
Keybank has one of the highest overdraft fees in the country. When you make an overdraft on your account, you are required to pay up to $38 in overdraft fees. If the repayment lingers more than the specified period, this fee can quickly rise by $28.
Low-interest rates on CDs and savings accounts
Savings accounts are meant to yield interest rates over time. They are a safe form of investment in a volatile economy. However, the interest rates on Key savings accounts are quite low. You would be better off enjoying the benefits of the account while using it for your expenses.
Online & Mobile KeyBank
Keybank designed its online and mobile banking platform to be more than just a transaction app. The app is an all-in-one solution that takes care of the customer from start to finish. You can download the app, open an account, and fund it instantly. You can also set up automatic savings, schedule payments, and track expenses.
One of the major advantages of the mobile app is the management features and the planning tools. You can set up your account to save a little anytime you spend, and you can also use it to snap-check pictures and redeem the money. Download the KeyBank mobile app and get started today.
Customer Support
Most banking organizations in the US have 24/7 customer support, and Key is no different. If you need to complain about a transaction, report a stolen card, or lodge any complaint, you can call the bank on their customer service hotlines. The numbers are 866-295-2955, 716-838-8600, and 1-800 KEY2YOU (539-2968). You can also walk into any KeyBank branch and get your issues resolved ASAP.
Methodology
Money is a very sensitive subject, and financial organizations must show a great deal of willingness to satisfy their customers. Our KeyBank reviews were by observing certain criteria considered important to customers. Some of these criteria include;
Reputation
The bank's reputation is pretty solid because it was established over 190 years ago.
Quality of services provided
We reviewed the services offered by KeyBank and the overall quality of these services.
Branch access
Keybank has more than 1,000 branches in over 15 states. You can easily access the closest one in your metro.
Other criteria used in our reviews include;
Rates and fees

Speed of service

Price of services

Account features and limit

Quality of mobile app

Quality of customer service