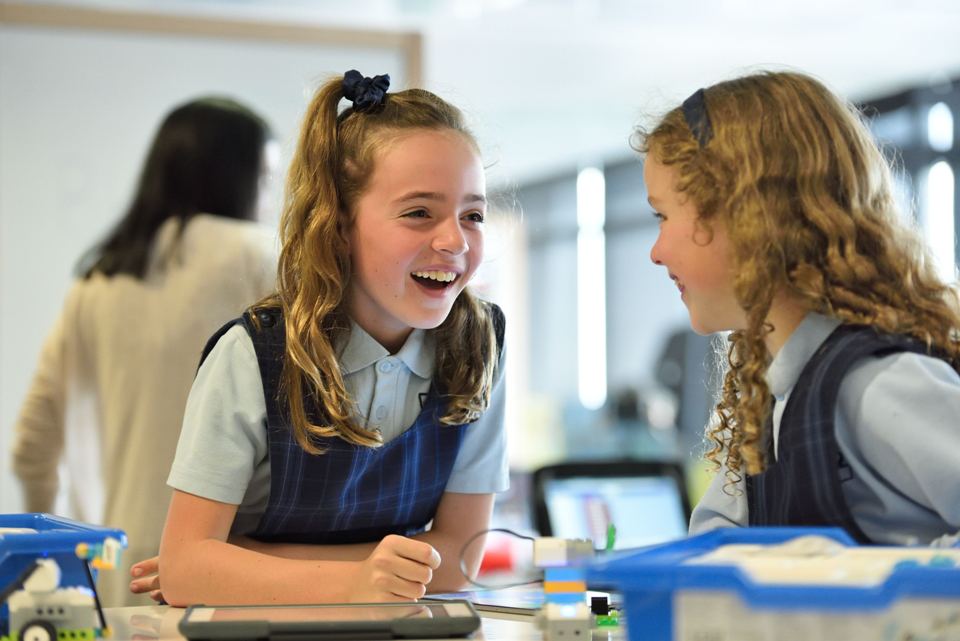 Who would you imitate if you could model your life after anyone in the world?
Young children do not have this choice. Most often it is their parents. From birth, they observe and study their parents' behavior. They record it. They internalize it. They act on it. It is automatic. It is where education begins or takes a giant leap forward. Consciously or not, teaching occurs. Learning starts. It happens whether you want it to or not. It is automatic.

While parents may recognize this to one degree or another, they seem to discount its importance when it comes to teaching kids about money.
Young kids are going to learn about money whether parents want them to or not. This happens not only because learning occurs automatically, but because it is impossible not to talk about money, the things that relate to money, and how we feel about both.
The list of money and money related topics we all talk about regularly is endless. Grocery shopping. Filling the car with gas. Paying bills. Vacations. Turning off the lights. Turning on the heat. Clothing. Parties. Holidays. School. Mortgages. Credit cards. Insurance. Doctor visits. Taxes. Etc. These daily communications convey to kids what we think, how we feel and how we value money.
Parents who want to give their children a better chance of succeeding with money and the things personal finance success brings, like more security, less stress, greater opportunity, etc., will want to take control of and shape these communications - at least to the extent they are able. Doing so will help parents model more effectively to children what they value, want kids to learn and imitate about money.
Here are 3 simple steps any parent can take to give their kids a financial role model worth imitating!
Step 1. Read More About Money
Put yourself and your partner on a personal finance reading program.
If you make money choices daily, and we all do, then it makes sense to continually learn about the topic. What you learn will strengthen your financial knowledge. It will either confirm or add to your existing thinking. Search the internet for articles, interviews, books, and podcasts on personal finance. Or, go to the library and do the same. Invest time with some of the worlds' great minds on money, present and past. Warren Buffett. Janet Bodnar. Benjamin Franklin. There are lots of excellent options. Compare and contrast information. That is fundamental to thinking, being a savvy consumer, and financially literate. Find and fill your thinking with voices that inspire you to action. Knowledge is useful. Applied knowledge produces results.
If reading does not work for you, turn to listening to podcasts. World class information on personal finance has never been more available and easier to access.
Step 2. Write Down Your Money Philosophy
Put the main points of your money philosophy in writing. Then start communicating it your kids. Minimally, for kids under age 7, your beginning money philosophy should address six areas:
saving
earning
spending smart
giving wisely
investing
planning and setting goals.
Ask yourself how you think and feel about each of the areas above. Then, develop short, simple sentences that describe your thinking and feelings. Make them catchy if you can. Here are some examples.
Saving money is good. It's fun to save. Saving money is a great habit. I/We love to save and be prepared. I/We love to save and be secure.
Earning money is fun to do.
Spend smart. It's a great habit. Spend smart. It pays off. When I spend smart, I can spend more.
Give wisely.
Invest and grow.
Having a plan and goals help me get what I want and need.
Remember, just hearing the words, being exposed to the concepts, benefits kids. It also benefits you and those around you. Repeat your money philosophies often. Create multiple methods of delivering your messages to keep them fresh. Write them down. Say them out loud. Frame them. Put them on a bracelet. Read books, sing songs, do activities, arts and crafts that reinforce the messages.
Sammy Rabbit has lots of sayings and resources on great money habits. Use them if they agree with your values.
Your philosophy can evolve. Refine and revise your financial thinking any time.
Step 3. Give Kids Financial Education Experiences
Stories, songs, activities, board games, counting coins, playing pretend, making lists, grocery shopping are just a few ways you can turn lessons into experiences. And, the more you provide kids an opportunity to participate and learn by doing the better.
One of the insights we have discovered during the last twenty years is integrating lessons into experiences is an effective way to engage instructors and learners.
One of the experiential initiatives we are launching this October is the 1st National Dream Big Read. We are collaborating with a network of financial professionals, educators, students and community leaders to bring kids, families, schools, youth clubs and communities together around financial education. The initiative gives everyone who wants to participate an opportunity to read together, discuss their dreams and some of the money habits that help make it easier to make dreams come true.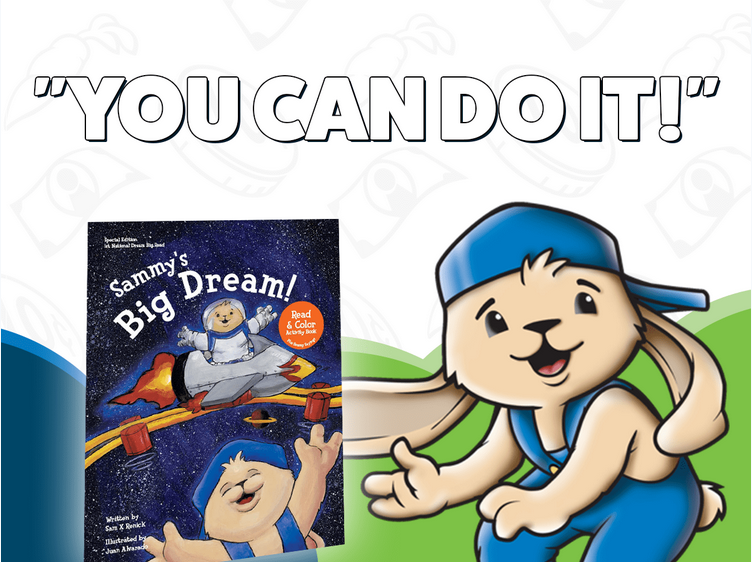 Among the leaders we are collaborating with are CFP (r) Sheryl Garrett in Eureka Springs, Arkansas, financial educator, Leslie Girone in Philadelphia, Pennsylvania, and Professor - CFP(R), Brian Kallback in Dubuque, Iowa. They agree. Turning learning into an experience makes a difference.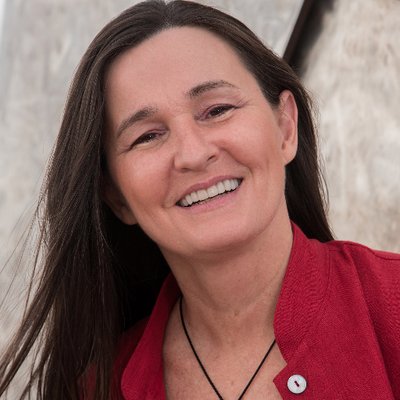 Garrett who has had a distinguished career in financial planning for decades including being cited by former President Obama for her exemplary leadership in the industry participated and helped sponsor the Arkansas Dream Read in February, agrees.
"Kids faces and eyes lit up during the Dream Big read aloud and discussion I attended at Jones Elementary in Springdale. It was a sensational experience that I want to help grow and bring to more communities."
Girone, a committed financial literacy educator and founder of Money Smart 101, has tested and helped pilot the Dream Big Read strategy the last several years in Philadelphia classrooms and YMCAs. Girone reports similarly:
"The program brings financial education to life. The format makes the lessons easy for adults to deliver and for kids to relate to."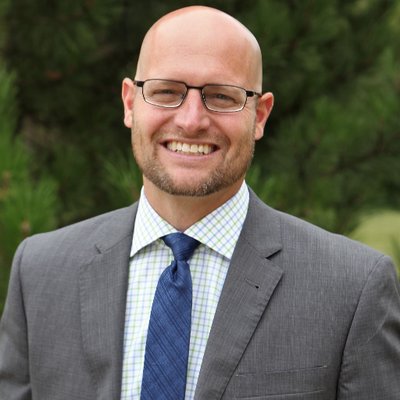 Kallback, a CFP (r), is also the Program Director for Financial Planning and Wealth Management at Loras College. He found out his college students experience leading a Dream Big Read with 4th graders was not any different than what Garrett and Girone experienced.
"We had members of the student chapter of the Financial Planning Association on campus volunteer to lead a Dream Big Read. Everyone found it rewarding. Everyone learned."
Two experiences parents can easily construct and execute at home for young children are:
Place a coin or two in a small plastic piggy bank or savings jar and have your child shake it or shake it for them.
Play, listen and clap to one of Sammy Rabbit's songs like S-A-V-E, Get in the Habit or Lemonade Stand.
You can find them at SammyRabbit.com or YouTube.
Final Thoughts
You do not have to be perfect. You do want to make an effort. You want to bring intention and forethought to your child's financial thinking, feelings and behavior. Your child's future, freedom and security are worth it.
When you fall off your bike so to speak, and are not such a great role model, you want to get back on it and try again. In other words, you want to continue the effort, forgive yourself, correct your course, keep chipping away, keep reminding, reinforcing, role-modeling and adding to your children's financial habits, knowledge, and skill level.
To quote Sammy Rabbit, "You can do it. Now, get to it!"
Have a Sammyriffic day!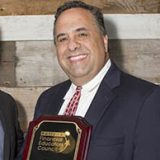 Sam X Renick is an award winning financial educator, children's author, songwriter, and entrepreneur. He is one of the creators and driving force behind Sammy Rabbit and the Dream Big Financial Education Initiatives.