Home improvements can be costly and require funds that are outside your budget. Most homeowners looking to remodel their kitchen or bathroom need to look for an alternative source of income. This is when home loans are a necessity.
When looking for financing options, one must consider every possible option before opting for a particular lender. Comparing rates and other features is of high importance before making your decision.
The home improvement loan will be issued based on your credit score, but you still need to look for the one that best suits your needs and abilities!
What is a home improvement loan?
When renovating or remodeling your house, you might need to look for more funds. Taking an interest in lending money for home improvement will be of great benefit to you. These loans are generally not secured. Their main purpose is to help us pay for any changes we want to make to our homes.
Improvement loans are not a particular type. They describe where the borrowed funds are going to be directed. They can be both secured and unsecured. Secured ones require collateral, whereas unsecured ones do not, and it is up to you to decide which one you would rather get.
How Do Home Improvement Loans Work?
What you need to know about improvement loans is that their purpose is boosting your budget. For example, you might want to fix your porch or plumbing and want more money. You should decide what exactly you want and what is best, then look into the details.
Most people get a personal one because they do not have to put up their house as collateral. This is a quick option that only requires you to have good credit and a steady income. Another advantage of this property improvement loan is that you can repay it in a couple of years.
A home equity loan is an option as well. But, paying it off can take longer, and you need to put up collateral.
Home improvement loan pros and cons
When it comes to the advantages and disadvantages of loans for home improvement, you have to consider both secured and unsecured ones.
Secured loans are also called home equity loans, and this is what you need to know:
Pros:
The interest is tax-deductible

You can get a higher amount

Fixed payments
Cons:
Your property can be foreclosed

It takes longer to pay it off

Many factors are considered before you qualify
Unsecured loans are a higher risk for the lender than for you. Their good side is that you can take out a smaller amount to suit your needs. They offer the following:
Pros:
They improve the value of your property

They are quick to get

It is easier and faster to pay off personal loans
Cons:
Interest rates vary depending on the economy

You have to plan to reduce the risk
How to compare home improvement loans
Apart from differentiating them as secured and unsecured, you need to understand that not all loans are identical. Before jumping to the opportunity to get more money, you have to do proper research. There are many factors to consider before making the best decision.
Make sure to think about the economy and your personal expenses in advance. Once you get an improvement loan, this will all be affected. Here are some of the parts you want to keep in mind:
Annual Percentage rate or APR.
This is the actual cost of the money you borrowed for the entire year, presented as a percentage. Any fees or interest are included there as well. There is also a distinction between a fixed APR and a variable APR.
Depending on your budget, you need to look for an amount that will meet your needs. The amount also includes the interest rates and any other fees added to the principal.
It is common knowledge that loans are paid off over time. The time you have to do so is called the "loan term."
Ability to add a co-signer or co-borrower
There are occasions when you do not want to take out a loan on your own and want to have a co-borrower. This is when you might want to include your partner or a family member to share the liability.
How to get a home improvement loan?
Before getting a this type of loan, make sure to determine if you need one. If the repair is not a necessity, you can wait and save money for it. But, if it is urgent, explore your options and choose what is best for you.
Here are some of the steps to follow before making your decision:
Compare options
Look into what different lenders have to offer. Compare their terms, interest rates, and fees. Consider which type of financing suits you best.
Check rate and monthly payments
Each lender is different, and their offers will vary. Look into the current economy's rates and decide if you want a fixed or variable rate. Ensure that monthly payments are optimal.
Prepare documents
The entire process requires a lot of documentation. Most lenders will ask for different forms, your personal and tax information, and even proof of income.
Apply
Once you have all your documents together, you are good to go! If you follow all these steps, you will be informed and well-prepared for the application.
Best Home Improvement Loans
If you are looking to make repairs or add other installments to your home but are struggling to find financing, borrowing funds is an ideal solution. In 2023 and the current economy, this possibility is beneficial to many.
This market is a highly competitive one. That means you will have more options when looking for a home improvement loan. If you opt for an unsecured loan, there will be many choices. Find some of the best options below.
SoFi
SoFi is an online platform with a 3.2 rating from Trustpilot. They are known for extending billions of loans to numerous satisfied borrowers. They have been on the market since 2011 and offer high amounts!
Apart from not charging late payment fees, they award their borrowers with a low APR. The minimum credit score they require is 600. SoFi will also offer you a term between 2 to 7 years.
Here is a list of advantages and disadvantages that may help you make the best call:
Pros:
Quick payout, up to three days

Prequalification that does not interfere with your credit score

Taking out higher amounts

Long terms
Cons:
Co-borrowers/co-signers are not allowed

High standards to qualify
Discover
Discover is another online banking platform that offers not only loans but also credit cards and other banking benefits. They have a rating of 4.3, according to Investopedia. Many opt for Discover as it is an easy platform, and the business is conducted online.
The negative ratings they receive are generally not related to lending funds. Their APR rating is roughly from 5% to 25%. They give out over $30.000, and the payment period is flexible. The loan term can be anywhere from 3 to 7 years.
The minimum credit score you need to have to qualify is 660. Here are some of their pros and cons:
Pros:
Paying creditors directly

There are few fees

The payment term is flexible
Cons:
Any late payments are penalized

It can take a while to receive funding
Upgrade
Upgrade an online platform that handles all kinds of banking services. They are not available in Iowa, Vermont, and West Virginia. They differ from other lenders because they offer loans to those with a bad credit score as well.
Their rating on Trustpilot is 4.7, mainly due to the high APR range, which is from 6.55% to 35.97%. Their minimum credit history is 560, making them accessible to many. Upgrade's lowest amount is $1,000, and they offer loan terms of 3 and 5 years.
Consider this pros and cons list before you make a decision:
Pros:
Low credit score

Compared to other lenders, they offer smaller loans
Cons:
High APR

Various fees (e.g., late payment)

Not flexible on loan terms
| | | | |
| --- | --- | --- | --- |
| | APR Range | Minimum Credit Score | Loan Term |
| SoFi | 6.99% to 22% | 600 | 2-7 years |
| Discover | 5% to 25% | 660 | 3-7 years |
| Upgrade | 6.55% to 35.97% | 560 | 3-5 years |
Other Types of Home Improvement Financing
In 2023, you can expect more options than unsecured improvement loans for your home repair project. There are various other sources that you can explore to get financing. However, secured loans require collateral, which might not be the best for some.
It is of utmost importance to stay on top of things. The decision on how you want to access more funds is completely yours. But, be sure to gather all information you can to choose what is best. Here are extra options to look into when it comes to home improvement funding:
Home Equity Loans & HELOCs
Home Equity Lines of Credit (HELOCs) are a particular type of loan where you offer your home as collateral. That said, the lender will be legally allowed to take your home if you fail to fulfill your obligations.
You will be able to take out 80% of the amount your home is worth. Sometimes, you might be able to lend the full amount, but never more than that.
Paying off this kind of loan can take up to 10 years, and you pay in monthly installments. When it comes to your eligibility for a HELOC, the lender will want you to have at least 20% of the equity in your home. For example, if your home is worth 200.000, you will need about 40.000 of equity.
You need a good credit score, a payment history, and a stable income to get a HELOC.
Pros:
Lower rates

Longer terms

Allows you to take out a high amount
Cons:
If you default to pay off, your home is at stake

Detailed underwriting protocol

Extra charges
Credit Cards
Credit cards are one of the best options for a home improvement loan. They can be convenient if you manage to get a loan from your own bank. Otherwise, there might be various fees included.
To take out a credit card loan, you must have a good credit score and go through underwriting requirements. This option is ongoing and gives you access to a specific sum as long as your account is in a good state. They can help your credit score, but the rates tend to be higher.
Credit cards can require collateral, but not necessarily. Here are some of their advantages and disadvantages:
Pros:
Easy access to funds

Possible grace period

Build your credit score
Cons: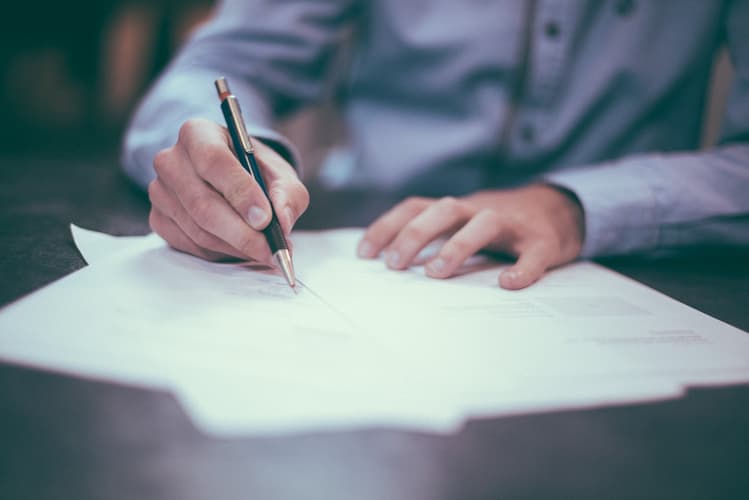 Cash-out Refinance
Cash-out Refinance differs from other loans as it allows you to take out an amount in exchange for a larger mortgage. You can also add a part of your home equity into the amount. As your agreement will change the terms of your loan, the interest rate can either increase or decrease.
For example, if your home is worth 400.000 and your mortgage is 200.000, you will have 200.000 in equity. If you get lower interest rates, you can also use that money. It is best to keep in mind that most lenders will require you to have about 20% of home equity.
Equity, among other requirements, makes you eligible for this type of loan. Most lenders will not ask for a high credit score for cash-out refinance. To apply, you need to gather documentation and meet the requirements.
Pros:
Possibility of lower interest rates

The process takes up to 2 months
Cons:
The pay-off period will be longer

Closing costs

Appraisal fees
Conclusion
Loans are the ideal option if you want additional funds to renovate your house. If your improvement costs more than you can afford, you have nothing to worry about. Explore secured and unsecured loans and decide what is best for you.
Secured loans will require your home as collateral, but they have their own advantages. Unsecured ones require a great credit score, and the payout usually happens within a couple of days. Some of the best options for you are SoFi, Discover, and Upgrade.
These lenders offer similar services but slightly differ in rates, minimum credit score, and loan terms. Make sure to do proper research before opting for a particular lender. Alternative solutions to these are home equity loans, credit cards, and cash-out refinance.
Always compare your options and pick the best rates and monthly payment options. Before taking out a loan, communicate with the lender to ensure you have the required documentation and eligibility. Once you settle the paperwork, you are ready to apply!