As the name implies, a bad credit loan is given to someone with a bad score, no credit history, or little credit history. A consumer often incurs bad scores when they have a debt overdue for payment, among other things. It is a short-term solution for people who want to get a loan and search for which credit cards have instant approval but have a low credit score.
What to consider a bad score? Where to get a bad credit loan, and how to get one? We'll answer these and many more questions in this article.
Top Bad Credit Loan Companies
Getting a loan with a bad credit score is a struggle because lenders do not generally trust you with their money. They have doubts about you returning their money when due. They run some checks on your credit report, and this reflects if you are a good candidate to lend money to or not.
A bad credit loan gives you an advance regardless of your low credit score. An excellent way to look at it is that it gives you a second chance to prove to lenders that you can pay up debts before the due date. Below are some of our top picks.
Penfed Credit Union
Penfed is suitable for consumers who want access to personal loans but with poor credit scores. You can choose from a series of pre-approved offers and access your loans a day or two after verification.
The excellent part about Penfend loans is that you can check if you're qualified for their safe loans online with no effect on your credit score. You do not have to go to their company to monitor or manage your account; you can manage your loan right from the corners of your room online by using their mobile app. They also allow multiple applications if you meet their terms and conditions.
A significant disadvantage is that there is little information online about Penfend loans. There are no requirements to know if you are eligible or not online. You have to be a member of the Penfend Credit Union to access their offers, and they only offer best personal loans with fair credit of about $50,000
Payoff
The payoff is owned by Happy Money, and the loans are designed mainly to help you pay off your credit card loans with high interest. You can get an unsecured loan from this company without any collateral. They get to know you by checking your income, credit, and savings before you can get an offer. After which, you choose a payoff plan that is best for you. Then, all legal documents are finalized.
One benefit of getting your loans from payoff is that they can help you pay the credit card company directly or give you the money. You can change your payment date and don't have to pay late fees or prepayments. They also report your payment to the major payment bureau agency, which can change how other lenders perceive you.
However, you have to pay an origination fee, and you can only get their money to settle your credit card debt. Also, you cannot get a loan for less than $5000 and not more than $40000, which is not available in all states.
Upgrade
Upgrade gives loans to refinance credit cards and consolidate your debt but does not give loans for education expenses. All you need to do to see if you qualify for the loan is to apply for the loan and fill in the information asked. Upgrade will do a quick check on you and inform you of the plans you're qualified to choose from.
The approval should not be more than four business days, and the availability of the money depends on how fast your bank is. The best part is that you can do the whole process online, and there's also a mobile app to manage how you repay your loans. You can get a joint loan and get multiple discount rates. You can get a long-term repayment plan on your loan, and they can pay your creditors directly.
But, you can only get a minimum of $1000 and a maximum of $50,000. You will be charged an origination fee and don't have the option of choosing an initial repayment date.
Lending Club
Lending Club gives loans to settle credit card debt, consolidate your debts, settle medical bills, and even sort out emergency home repairs. You can apply on their website. You'll have to fill in the amount you want to get, the reason for taking the loan, and some personal information to run some checks on you. You should have access to the money upon approval in one or two working days.
With Lending club, you can access between $1000 to about $4000. You can spread your payment to 3 to 5 years. You can pay more than one creditor at a time. You can also apply with someone else if you aren't eligible alone.
But, you will be charged 3-6% of the loan fee for origination. You will also be charged for paying late and also charged for paying using a check.
Upstart
Unlike other bad credit companies, Upstart uses AI to improve its services. They help to consolidate debts, pay off debts on credit cards, and even offer car finances. After considering standard personal information, they also consider information such as job history, educational background, and residence. After the approval, you can access your money after a working day.
Asides from Upstart being fast with their services, they do not charge for repayment. You also do not need any credit score because they consider some non-traditional data. You can also change the date of payment. Upstart allows you to pay between 15 days without charging you for late payments.
A bad side to Upstart is that they are not flexible with their repayment terms, and you cannot get the money with someone else in case you're not eligible alone. You must pay an origination fee, so consider it when applying.
Types of loans you can apply for with bad credit.
As mentioned earlier, creditors use your credit score to check if they can trust you with their money. They can picture how bankable you are and can guess if their money will get paid or not. Notwithstanding, there are loans available for people with bad credit.
As much as some creditors want to help you out, other lenders want to prey on you. These lenders just want to use your current situation to hurt you by offering you loans that can keep you in a cycle of debt.
You have to search through the pool of bad credit lenders to get the good ones and avoid the ones with traps. Below are some loans you should consider when you have bad credit;
Peer to Peer lending
This is also known as crowd lending or social lending. Peer-to-peer lending happens when an individual chooses to give another person a loan with any financial institution as the middleman. There are peer-to-peer lending websites made available for both the investor and the consumer.
The investor opens an account on the website and pays money into his account. At the same time, the consumer applies for the loan and gets his financial profile reviewed. His financial profile status determines the loan interest rate, although this interest rate can be reviewed.
The advantage of a P2P loan is that you can get money for many reasons, and your loan is not limited to a particular reason. It is more comfortable as the process is online. You can also get better interest rates than what the bank offers and pay off your loan earlier than planned without being charged any fee.
P2P is not safe because you may have to pay double interest rates in some cases or even pay extra fees asides from the interest.
Online loans
Online loans are fast loans you can get without collateral. Unlike bank loans, you won't have to go through many processes. You can apply in the corners of your home by putting in some personal information requested on their website. They are not stereotyped to some categories of loans. They have a fast approval process as you can get your money in a day. This gives you access to different kinds of loans that suit your needs.
Some advantages of this type include easy accessibility and easy pre-approval. You get to compare different offers before applying because it is easy to see their terms and conditions and interest rates. You can get this loan without collateral and get a flexible repayment plan that suits you.
The major disadvantage is that they have high-interest rates. We have many online lenders that you cannot trust, and you must be very vigilant when dealing with them.
Secured vs. unsecured loan
A secured loan is a loan that is backed up with collateral. You use assets such as cars, houses, or savings accounts to assure the creditor that you'll pay back your debt. The creditor believes you'll try everything possible to pay their money.
It is easy to get qualified for the secured type; so far, you have valuable collateral. They usually have low-interest rates because of the collateral attached. It also allows you to get higher amounts. Although, it is riskier if you can't afford to pay back your debt. You lose your asset, and your credit report is also affected.
You do not need any collateral for an unsecured loan or unsecured credit card bad credit. The only thing it affects is your credit report. The creditor considers some factors before lending you. The lender is at more risk, which is why they have a higher interest rate. It is more difficult to qualify for as well. But, you have nothing to lose if you can't pay it back.
Cash Advances
This is a short-term loan that credit card issuers mainly offer. It allows the cardholder to withdraw money instantly and sort out their needs. You do not need a credit check or a long process to get a cash advance.
There are two major types of Cash advances; credit card cash advances and personal installment loans. With the credit card cash advance, you can withdraw cash from your credit card anytime. At the same time, a personal installment loan can afford you the opportunity of getting a large sum of money.
Although cash advance is fast and stress-free, the interest rate is high. You have to pay your debt as soon as possible because the longer the period, the higher the interest accrued.
Payday Loans
A payday loan is a short-term one taken against your next payday. It is so short that you must return the money within 30 days. During the application process, you will have to submit proof of income. The creditor then gives you part of the income.
Because there's no collateral attached, and the creditor is taking a high risk, the interest rate is high. If you do not pay as when due, you will also be charged a high repayment.
In most cases, you don't have the opportunity to pay in parts; creditors request direct debit and take the money in bulk. Another option they give is that you sign a repayment check.
Although they have few requirements and are fast and easy to get, they are not advisable because of their high-interest rate.
5 steps to get a loan with bad credit
The general overview of having bad credit is that it will be challenging to get other loans. However, in this current age, multiple lenders are willing to offer you one despite your credit score. Still, you'll have to fit into their terms and conditions. Below are the steps you can take to get a no credit check loan with bad credit.
1. Check your credit
Most creditors have a credit score they work with, which varies from lender to lender. The first thing to do is to check your credit score so that you can streamline your lenders to the ones you fit.
It is your right to get a credit report from each of the bureaus every year. You can also check the annual credit report. Many fintech companies also allow you to check your credit score for free.
2. Prequalify
Prequalification gives you the privilege of all the requirements the creditor needs. This will help you in comparing lenders.
3. Compare lenders
Each creditor has different requirements, and they put different factors into consideration. Please do your research on the bad credit lenders we've mentioned and check their requirements to see which best suit you.
In comparing, consider the amount they are willing to lend you, interest rates, other fees attached, and the restrictions placed.
4. Add to your application.
In cases where you are not eligible because your credits are so bad, look out for companies that give out joint loans. Then find someone to apply with. Adding collateral to your application also increases your chances of getting an offer.
5. Apply
Make all the documents needed for the application available and apply.
What is considered a bad credit score?
Different creditors have different ways of categorizing credit scores. What seems like a good score for lender A can be bad for B. Generally, the popular models for scaling credit scores are the VantageScore and FICO.
The FICO model ranges between 300 to 850. Its ratings are as shown below
300-579 is poor
580-669 is fair
670-739 is good
740-799 is very good
800-850 is exceptional
According to this model, the average score is 716, which falls in the good score category.
The VantageScore model also ranges between 300 and 850, and its classification is as shown below
300-499 is very poor
500-600 is poor
601-660 is fair
661-780 is good
781-850 is excellent
The average score for the vantage model is 698, considered a good score.
Where to get a loan for bad credit
After everything we've been able to cover earlier, the next thing to know is where to get this kind of loan.
Some lenders are primarily available for people with bad credit. Below are some of the places where you can get such creditors;
Credit Unions
Credit unions are like banks but are owned by shareholders, not depositors, and are not so focused on profit. They are more intentional about their members, as decisions are made by the members.
You should consider getting a loan from a credit union if your score is fair or poor. In most cases, their requirements are close to that of a bank, and you must become a union member.
The good side of getting a credit union loan is that they offer one of the lowest interest rates and are willing to consider other factors aside from your credit score.
But, not all credit unions have a solid online presence. Just like banks, they conduct stringent but flexible credit checks.
Family or friends
Asking people close to you for money can be challenging, but look at it from the bright side. You can always turn to a family or friend when in a tight position. This is an informal way of getting money, although there are few scenarios where legal documents are involved.
They give a very low-interest rate and can even waive the interest. You can avoid lenders trying to fend off you because you would pay very little to a low-interest rate. You can also get flexible repayments because you can bargain with them. You won't be charged for paying late or get charged for some random fees.
However, loans from family and friends have made many relationships bitter because there can be a lack of clarity, which can develop into disagreements and fights.
Find a co-signer
Some lenders give you the opportunity of applying with a co-signer when you are not eligible to get a loan on your own. The lender ties your debt to the other person's credit till the loan is completely paid. This type is suitable for people that are just starting to collect loans.
It makes your application more appealing to lenders. Still, your co-signer bears all the adverse effects associated with the process. The loan and everything associated with it reflect on their account. If you miss a repayment, your co-signer has to pay. It can also reduce their tendency to get a loan for themselves. They are attached, and any legal action with the loan also affects them.
Whenever you co-sign with someone, repay your debts when due so that you won't affect the person helping you out.
Borrow from the equity in your home
As the name implies, it means you're borrowing money using your home's equity. This is a very high risk as your home is the collateral, and the creditor will collect your home from you if you cannot pay off the debt. You can get about 80% of the value of your home equity as a loan. Weigh the advantages and disadvantages before taking it.
You can easily make a monthly budget to pay it off since it has a fixed rate. The interest rate on this type is lower compared to some personal loans. But, it is not the most flexible loan available. It is possible to take beyond what you can pay back, and you also have to pay a closing fee. Again, you can lose your house if you miss payments.
Negotiate an agreement with your bank
Negotiating with your bank is not as difficult as it sounds; you can negotiate the terms and conditions attached to your loan by conversing with them. Most banks are willing to negotiate with you to get a plan that best works for both parties.
The worst-case scenario is that they won't agree with your negotiations. On the brighter side, your bargaining might work, giving you the privilege of changing the terms and conditions to suit your criteria. You can get a reasonable interest rate and a good repayment term plan. You can then budget your income to pay as when due.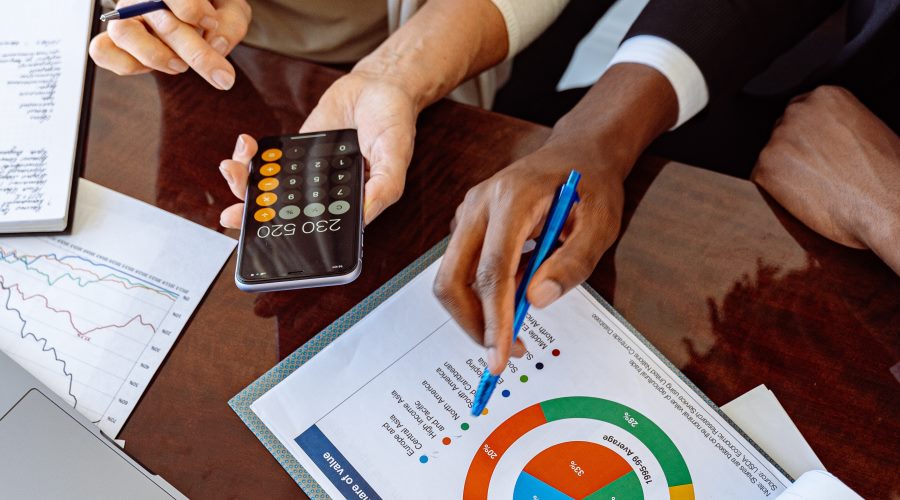 Why improve your credit score
Your credit score is one of the methods creditors use to access you. You can get loans with lower interest when you work on your credit score. You get better rates for your car insurance because they believe people with good credit scores have lesser car troubles.
Good credits allow you to spend less. You rent and buy houses at lower prices and pay less mortgage interest and upfront payments on your rent. Hiring firms also check the credit report of people they want to recruit. A good credit score can give you an upper edge because they assume you are responsible when dealing with money. Your loan approval process becomes easier and faster. Generally, people just tend to trust you more with more.
What to consider when taking out a loan
Having bad credit does not mean you do not have different options when taking out a loan. Do not jump at the first offer that comes your way. Prequalify for different options and go for the one with the best benefits. Consider the amount they are willing to borrow you, what you can use the 1000 dollar loan for, the interest you have to pay, the repayment plan, and other fees attached.
Because creditors usually charge higher interest on people with bad credit, you can consider borrowing from family and friends or credit unions before contacting lenders. In conclusion, consider the option that best suits you after weighing the pros and cons.