Borrowing money is never an easy decision to make. The full processing can be time-consuming and stressful. That is why online loans are taking over. Online loans are the most convenient way of borrowing money. Everything is handled remotely from your computer. You can start the application, send in the document and receive money, all without stepping foot into a bank.
Another perk is that online lending companies can offer lower rates. They do not have certain expenses, such as maintaining physical locations. Online lenders can even provide funds to a wider range of borrowers due to fewer restrictions!
Best Online Loans
Before opting for a particular lending company, you need to look into your options. Compare rates, fees, and terms. Make sure to pick the best opportunity for yourself. There are quite a few online lenders that will offer you a great deal. You need to pick what type of loan you want and go from there. Keep in mind that a lot of lenders will check your credit score history as well.
Weigh out the pros and cons, and check the company's legitimacy. Also, ensure to check how this loan is going to affect your current credit score. See below some of the best online loan options.
Upgrade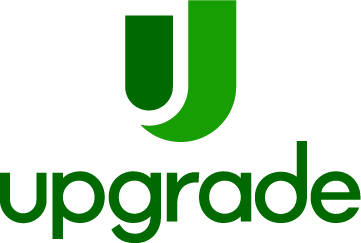 Upgrade is an online company offering various banking services. They launched in 2017, with their headquarters in San Francisco. They report all their transactions to the three major credit bureaus in the US. They provide loans for various purposes. Some of those are home improvement, debt consolidation, credit refinance, and major purchase loans. Fill out an online loan application and enjoy the perks.
Upgrade loan amounts go up to $50,000. However, their maximum APR goes over 35%. Generally, repayment terms vary from 24 to 84 months. If you are having credit difficulties, do not worry because with Upgrade, you can get a loan with a credit score of 560.
Here is a list of pros and cons to help you make the decision:
Pros:
Long repayment terms
High loan amounts
Offering secured loans
Cons:
High maximum APR
Not a direct lending company
Happy Money

Happy Money (formerly Payoff) is one of the online lenders providing you with all types of online loans. They even have options for those with bad credit. Their main goal is to help you get the best loan you can! Happy Money offers The Payoff Plan, which is a type of personal loan. The purpose of the plan is consolidating debt on your credit cards. Such a loan can even help you improve your credit score.
The minimum score you need to qualify is 640. The estimated APR varies from 5.99-24.99% depending on the loan amount. The loan amount ranges from $5,000-$40,000. Depending on your circumstances, the loan term can be anywhere from 2 to 5 years.
Here are some of the pros and cons of Happy Money:
Pros:
Soft credit check
Direct payment
Quick funding
There are no late payment fees
Cons:
Loan origination fee
There are no co-signing options
LightStream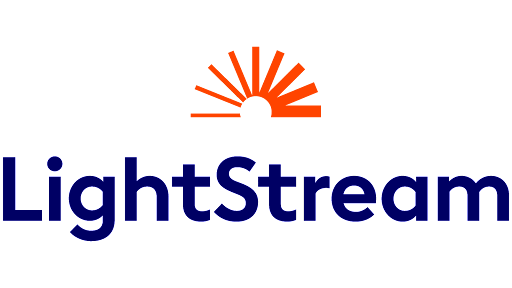 Whether you are looking to fund house remodeling, debt consolidation, or medical expenses, LightStream is the place to go. Apply online for your installment loan and get the best rates. They report all their payments to the three major credit bureaus: Experian, Equifax, and TransUnion.
The best thing about them is that they offer funds for pretty much anything. You can get an auto loan, home improvement loan, education loan, personal loan, and many others. They offer great flexibility with their unsecured loans. Their estimated APR varies from 4.99-to 19.99%. However, they boast of their wide range of the loan amount from $5,000 to $100,000! Loan terms vary from 2 to 7 years. You need a minimum credit score of 660 to qualify.
Here is a list of advantages and disadvantages to help you out:
Pros:
Wide range of loan amounts
Low finance charges
Longer repayment terms
Cons:
Cannot prequalify online
Not optimal for bad credit borrowers
SoFi
SoFi is one of the online lenders providing loans to good credit borrowers. They offer financial advising free of charge, and numerous other perks such as unemployment protection. SoFi has an excellent mobile application that helps you manage your finances more conveniently.
Their selection of loans is wide, and has something for everyone. You can take out a student loan, personal loan, auto loan refinance, and mortgage loan. If you are looking to put a down payment on a house, they can help with that too. Their loan amount can go from $5,000 to $100,000 to suit everyone's needs. Their APR ranges from 7.99 to 23.43%, and you require a minimum credit score of 680 to qualify. The loan terms for repayment range from 2 to 7 years.
To help you decide if this is the right lender for you, here is a list of pros and cons:
Pros:
Free credit counseling
No hidden fees
Mobile app available
Cons:
Not for bad credit borrowers
No secured loans
Marcus by Goldman Sachs®

If you are looking for online lenders, Marcus by Goldman Sachs® will certainly stand out. They are currently only operating in the US to be able to maintain your Marcus Invest account. Your information is safe with them as they oblige to federal law.
Marcus offers an installment loan, payday loans, home improvement funding, and many others. They take great pride in their debt consolidation lending process. Each loan transaction is reported to one of the three major credit bureaus. As they require a minimum credit score of 730, Marcus is not ideal for those with bad credit. Their estimated APR ranges from 6.99 to 24.99%. The loan amount can be anywhere from $3,500 to $40,000, with a loan term of 3 to 6 years.
Here is a list of advantages and disadvantages:
Pros:
Excellent range of loan amounts
No hidden fees
Direct payment for debt consolidation
Cons:
No secured loans
High minimum credit score
LendingClub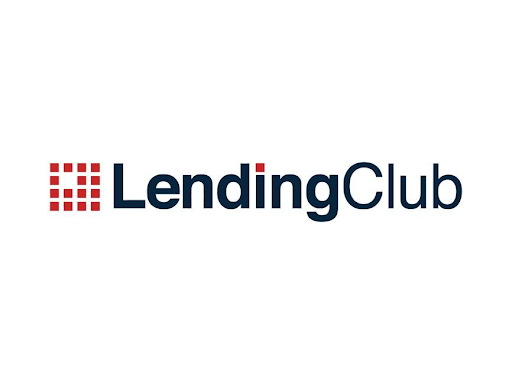 LendingClub provides online loans to all fair-credit borrowers. With their headquarters in San Francisco, all California residents have access to their financial resources. They even allow you to co-sign the loan and qualify at better rates!
This online lender provides you with multiple loan options. For example, you can get SMB (small business), auto refinancing, personal, and debt consolidation loans. You can even open a bank account with LendingClub with zero maintenance fees. Their estimated annual percentage rate for personal loans is from 5.66 to 35.89%. The minimum loan amount is $1,000, and you can take up to $40,000. They require a minimum credit score of 600 to qualify. Repayment terms are from 3 to 5 years.
Here are some pros and cons of the LendingClub:
Pros:
Co-signing of the loan
Soft credit check
Low minimum loan amount
Cons:
Late payment fees
High maximum APR
What Are Online Loans & How Do They Work?
Online loans are an excellent way to get quick access to funds in the most convenient way. The entire application process can usually be completed online. Starting from pre-qualification to receiving funds, you can do it all from your computer. Such loans are generally unsecured, meaning they do not require collateral. However, there are different types of loans you can get. Most lending companies offer online personal loans at great rates.
Many online lenders will look into your background for a credit score check. If they perform a soft check, this will not affect your current score. Make sure to do proper research before embarking on this journey.
Types of Online Loans
Just because you have decided to take out your loan online does not mean your choices are limited. Most online lenders offer a wide variety of lending options. All you have to do is compare different companies and what they put forward, and decide what is best for you. Depending on your needs and abilities, you can easily find the perfect lending solution. Of course, you need to consider all the factors before making your decision. Below are some types of online loans to look into.
Guarantor Loans
Guarantor Loans are essentially installment loans. You borrow money, and then you pay it back in monthly installment. The only thing different is that there is a second person who guarantees to pay off your debt if you cannot. Guarantor loans are best for those who are having financial trouble and cannot get other personal loans. This way, your lender is always on the safe side. You can get help from a friend or a family member with good credit history.
Your guarantor has to be over 21 years old and have good credit. They also must have a stable annual income. The minimum income requirements depend on your equal housing lender.
Pros:
Extra security
Better rates
More lending options
Cons:
Might be difficult for the guarantor
Can affect your credit score
Online Instant Loans
As their name suggests, Online Instant Loans provide you with quick access to funds on the internet. All you have to do is fill out a loan application with an appropriate online lender. They are always short-term. These funds are generally used to cover urgent expenses. For example, you can cover home repairs or medical bills. However, they can be used for various purposes.
The general requirements to qualify is to be 18 or 21 years old, depending on your residency. You must have a regular monthly income. You also have to provide your SSN (Social Security Number) to the lending company.
Pros:
Quick access to cash
Easy application
Flexible repayment terms
Cons:
Cash Advance Loans
Cash Advance Loans exist to help you cover emergency expenses. This online personal loan is providing you with funds for a short period of time. You can consider it as an advanced paycheck that you have to pay back when you get your next salary. They are an excellent option for those who do not have savings. You can use the cash to cover an immediate expense. The money can go directly to your bank account to be used at banks or ATMs.
The main requirements are that you must have proof of stable income. You need to be over 18 years old to qualify. Lastly, you generally need to have an active checking account.
Pros:
Quick funding
No monthly installments
No collateral
Cons:
Additional fees
They can affect your credit score
Debt Consolidation Loans
Debt Consolidation Loans help you lower your monthly payments. You can use them to combine all your credit commitments into one. That way, you can easily keep up with your repayments. These are the best options for lowering your interest rates. They are there to help you pay off your debt with no difficulty. It is also an effective way to improve your credit score.
Generally, the lenders will want you to meet their minimum credit score requirement, which can be around 600. They will also look into your financial stability. For larger amounts, some lenders will even require collateral, such as your home.
Pros:
Quicker debt repayment
Improving credit
Low interest rate
Cons:
Potential up-front costs
Late payment fees
Payday Loans
A Payday loan is a short-term lending solution, where the interest rate is determined based on your annual/monthly income. The principal of these online personal loans is a part of your next paycheck. It is very similar to a cash advance loan. Their purpose is to help you cover an immediate expense until your next salary comes in. You can get them within 24 hours, and you have to repay them within a month or two. They are the best if you want to get in and out of debt quickly.
You will have to provide the lender with your pay stub to qualify. You must be over 18 years old. Also, you must have an active bank or checking account.
Pros:
Quick (re)payment
No credit checks
Fewer requirements
Cons:
High interest rates
Considered predatory
Peer-to-Peer Loans
Peer to Peer online loans allow you to borrow money directly from individuals without financial institutions as mediators. These online personal loans are also known as social lending. They have been around since 2005. This option is a deal for those looking for lower interest rates. Lending websites for P2P connect borrowers and investors directly. The rates for good credit borrowers are generally lower than with banks.
The requirements are a bit more flexible than with regular lending. For example, you can apply with a credit score as low as 600. Furthermore, you cannot have any bankruptcies on record for the past year.
Pros:
Interest rates
Low minimum credit score
Fast borrowing process
Cons:
Unsecured Personal Loans
Unsecured loans are a type that does not require any collateral. That means you do not have to pledge any belongings as a guarantee you will repay the loan. For example, you can take out an installment loan and pay it off in a particular time frame. The main benefit to them is that they pose no risk to your personal property. As you are not putting up collateral, there is no risk you will lose anything valuable. You can use the funds to start a business or even consolidate debt.
Lenders will expect you to provide them with proof of income to show you can repay them. They will also look into your credit history. Make sure to provide all the documentation and be transparent.
Pros:
No collateral
Simple application process
Cons:
More difficult to qualify
Small Business Loans
If you are looking into online loans for your small business, you are in luck. An SMB loan provides you with funds to start or improve your business. You generally have to repay them over a fixed term.
They are used by entrepreneurs for capital needs or to expand their current state. You must have a good business credit score, a business plan, and bank statements. Annual revenue plays a huge part in the application process.
Pros:
Wide range of amounts
Convenience
Tax benefits
Cons:
How to Get Online Loans?
Online loan application is fairly simplified in regards to the one offline. Figure out what kind of loan you want, choose your lender, and start the process. Here is a step-by-step guide on how to do so:
Gather the documents
Check your lender's requirements and collect the documentation accordingly. Collect pay stubs, bank statements, personal information, or whatever else they might need. Make sure to have everything ready in time.
Prequalification
If your lender is using a soft credit check, make sure to apply for prequalification. That way, you will see if your application is going to get approved. Also, you will get a chance to see the rates and other loan information.
Apply
Fill out your online application and submit all the documents. Ensure you provide truthful and complete information. Do not cause delays to your approval by missing something important.
Can I Get an Online Loan With Bad Credit?
Many lenders nowadays offer funding for those with poor credit as well. Some of them require collateral to ensure you will pay them back. However, most of them just want to see proof of income. If you manage to pay back your loan, you might even be able to improve your score.
Can I Get a Loan Online Instantly?
A lot of online lending companies will let you get approved for your personal loan instantly. Make sure to submit a good application to shorten the process. Generally, it takes about 24 hours for approval, but that depends on the lender as well.
Conclusion
Overall, getting personal loans without credit checksfrom online lenders is easier than ever. There are numerous websites to choose from. Some of the best options are Upgrade, Happy Money, LightStream, and so on. A lot of lenders allow customers to get funds even with poor credit history. If you are responsible enough, you might even improve your score. Look into different options on the market, and pick the right one for yourself!