Finally, you can get a credit card to fund that significant home improvement you have always looked forward to. With zero interest on all purchases above $299 for six months, the Home Depot credit card brings several opportunities. Even people with an average credit score will have no trouble getting this one.
So, you can get the funding you need to get new furniture, a sofa, appliances, wares, etc. With several options available, Home Depot has a tall mountain to climb to stand out. Not to worry, because you will learn all there is to know about this advance funding instantly.
Home Depot Consumer Credit Card Overview
Home Depot is a big name in the home furnishing business, including furniture, appliances, kitchenware, etc. That makes the Home Depot credit card all the more critical. The company started offering co-branded credits as far back as 2006.
Citibank is the financial institution behind the brand credit card. You do have to meet specific requirements to qualify for one. Other than that, you can only purchase it at any of the brand's branches.
Although several iterations exist today, the benefits for brand customers remain in the limelight. We will lead you through the different aspects of this branded offer, covering the annual percentage rate (APR), rewards, etc. Other crucial aspects we will cover include:
Bonuses
Annual fee
Discounts
How to apply for the Home Depot credit card
APR
One perplexing aspect of the Home Depot credit card is the zero percent intro APR offer. We will clear the air in a bit. But before that, let us see the company's annual interest rates.
The regular annual percentage rate ranges from 17.99% to 26.99%. Your resulting APR depends on your creditworthiness when you register. The higher your score, the better the rate you will get.
As seen above, the company follows general and acceptable practices in giving out APRs to customers. That is a good bargain if you ask us. The 0% APR offer does not mean you get zero interest for the first six months. Instead, you will get 0% interest if you pay back within the first six months.
Reward Rates
Unfortunately, one area where Home Depot lags behind most of the competition is cardholder rewards. While others offer their customers reward rates for big spending with their branded cards, you will not find such with this company.
That has left many customers, including loyalists, to seek reward rates elsewhere for their expensive purchases. As one of the largest brands in America, this limitation has disappointed many. Nevertheless, the company has other nifty features for its branded credit cards that will make you consider getting one.
We will see some of these noteworthy features in the subsequent section. That way, you will see the positive sides despite the lack of reward rates for customers.
Annual Fee
Typical annual fees for holding the plastic credit range from $99 to $500. Some companies might waive the fee for the first year for new customers. Also, you will most likely pay the same amount year in and year out.
How about a credit card where you do not have to pay even a penny? Home Depot's branded option offers an exclusive opportunity to its customers to hold it, even without making purchases. You can keep it as long as possible and not pay any annual fees.
This benefit has made it the go-to credit card for people who want to improve their creditworthiness. They can keep it while boosting their scores without extra charges in the form of annual fees.
Bonuses
While no ongoing rewards exist for holding the branded card, new customers will enjoy a few perks. The first bonus from Home Depot is a 0% annual percentage rate on all purchases above $299 for the first six months.
That means you will not pay any extra interest if you pay back your purchases above $299 within the first six months. It is an excellent way to woo and retain new sign-ups to the cash advance solution. However, it is only eligible for purchase at its stores.
Another benefit cardholders enjoy is a hassle-free return within one year of purchase. Do that, and you will get a full refund regardless of the price you paid when getting the item from its stores.
Discounts
The one-year return policy is already a mega bonus for holding the credit card, but the company goes further to offer discounts. Again, only new customers can enjoy the price reductions, as there are no ongoing rewards for already onboarded holders.
New Home Depot customers can enjoy a $100 discount on select items they purchase within 30 days of opening their account. The least amount is $25 and comes if the item or items are between $25 and $299. Step up to $300, and you will receive a $50 discount on all of them.
The $50 discount covers items that cost up to $999. From there, things get more interesting, as you will enjoy $100 off every item you purchase above $1,000.
Pros and Cons of Home Depot Credit Card
Home Depot has a market cap of $330.23 billion as of August 2022, making it the world's 23rd most valuable company. An impressive feat like that should translate to the Home Depot card. However, it is not all glistering, as there are some downsides to getting and holding it.
Let us look at some pros and cons to give a more vivid view of the branded option.
Pros
New customers can enjoy a zero percent annual percentage rate within six months of getting the plastic credit. This benefit applies to purchases above $299, giving cardholders the benefit of paying back without any interest. As mentioned earlier, you will enjoy this perk if you pay it back within the first six months.
Cardholders enjoy an extensive 365 days return period. Although terms and conditions apply, that is a lot of time for any buyer to consider returning a product.
You can keep it as long as you want without paying any fees. That means zero annual fees to keep your account open.
New customers can enjoy up to a $100 discount on purchases in the first 30 days. That includes $25 on items up to $299, $50 on items up to $999, and $100 for items at $1000 and above.
Cons
There are no ongoing reward rates for cardholders. That means you will not enjoy any discounts after the first 30 days, regardless of the cost of your purchase.
The 0% APR for the first six months will become a deferred interest rate if you fail to pay it back within that time.
How to Apply for a Home Depot Credit Card?
Home Depot offers on-the-spot approval for all credit card applications, whether online or at any of its centers. It will get to you within 14 days of your application. However, the company will notify you by US mail if it cannot provide an instant decision.
That said, the primary requirement to obtain this branded card is to be a United States resident. While reviewing your credit score is crucial, the company offers a faster way through its website. It has a pre-qualification tool you can use to perform a check.
Once you have gauged your chances, you can follow the steps below:
Open Home Depot's credit center in your browser.
Find the credit card offer tab and click "Apply Now" to open the online application.
Fill out the application form by providing your name, email address, residential address, Social Security number, phone number, and financial information.
Read the terms and check the "Agree" box.
Click "Submit Application" to forward the application to the company.
The process for offline or in-person applications is similar to what we have described above. The only difference is that you will speak to a physical associate and fill out the form at any of its stores.
How to Make a Home Depot Credit Card Payment
Making a payment on your Home Depot branded funding will not pose any challenges. The company offers a buffet of options for you to get the money across. Remember that prompt funding will keep your credit score healthy and may result in rotating exclusive offers down the line.
With that in mind, you can pay through the online service, mail, telephone, or mobile app. Versatility is the one word that perfectly describes what the retail giant offers cardholders who want to send money. Let us look at the steps you need to take when using any channel.
Online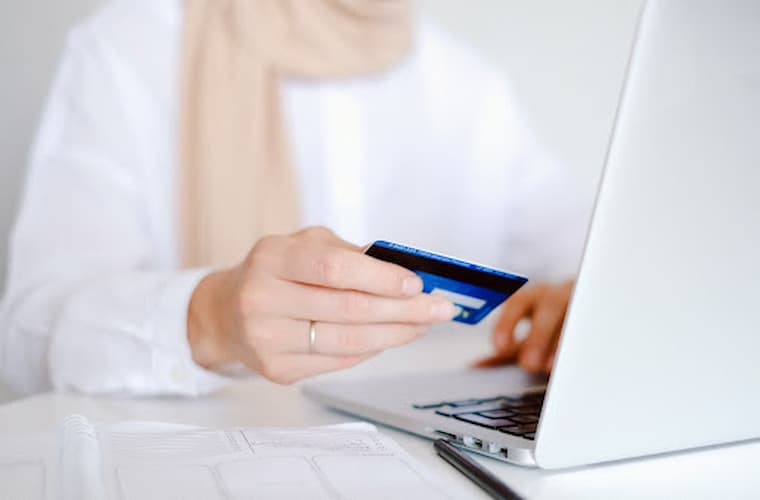 Online is probably the most widely used channel, especially for those who do not have time for a telephone call or mail service. You can complete it in seconds and head back to what you did before visiting the website.
To send money through the online service, follow the steps below:
Note or write down your bank details and the routing number when logging into the online platform.
From the official site, go to the Credit Card section for consumers.
Enter your details to log into your account.
Once onboard, the site displays a series of prompts to guide you through sending money.
For added functionality, you can track your account's activities and activate alerts for them. It is a brilliant way to stay ahead.
By Phone
If you prefer to use a more personalized channel, the retail giant has you covered. You can speak with a customer service representative to guide you through the process of funding the account. However, the option is only available from morning to midnight, Mondays through Saturdays. The company also provides access to this channel on Sundays, between morning and midnight, Eastern Time (ET).
That already brings so much flexibility, and you will get the help you need for the transactions. Nevertheless, you have another option.
There is an automated service line that is available 24/7. While you cannot ask questions in-between, you can follow the voice prompts or commands to complete the transaction. The company has even more options if you do not want a telephone call or follow voice prompts.
By Mail
Maybe you are not the online type and prefer to deal with cash rather than online transactions. That, of course, is no limitation to a big player like Home Depot, as it offers a way out. The mail service is available if you want to send your cash directly to them.
Your monthly statement should have a return envelope and a coupon. While the latter might not always be present, the former is a must. That is how you can send your cash to the physical store without using the digital service.
So, place your check or cash in the envelope and write your account details in the section marked "memo." That way, the company knows where to deposit the funds in. Once complete, address the mail appropriately, preferably to their PO Box.
Via the Mobile App
The last option for paying your bills is the mobile app. It is a full-fledged software application available on Apple and the Google Play Store. With it, you can complete transactions in seconds, whether on the go or settled in on your couch.
The mobile app is available for quick download and installation. Once installed, you can follow the steps below to pay the bills from it:
Open the mobile application on your smartphone and log into your account.
Tap the "More" button at the bottom of the home page. To be precise, it should be at the bottom right-hand side of the page.
Tap the "Credit Services" button.
Select your linked credit card from the list. There should be several iterations.
Click "Manage" in the pop-up window.
The subsequent prompts will guide you to completing the transaction.
Alternatives to Home Depot Credit Cards
You have seen what the Home Depot branded card entails, especially the pros and cons. It brings some exclusive benefits to the cardholders, especially for the first six months. However, it has a few limitations that others sail past effortlessly.
Once you weigh the benefits and limitations, you can then decide if the Home Depot consumer credit card is best for you. If not, consider the options below. They have their strong suits and disadvantages, and we will tell you about them.
This section will explore three main alternatives to the Home Depot branded card. They are as follows:
Lowe's Advantage Card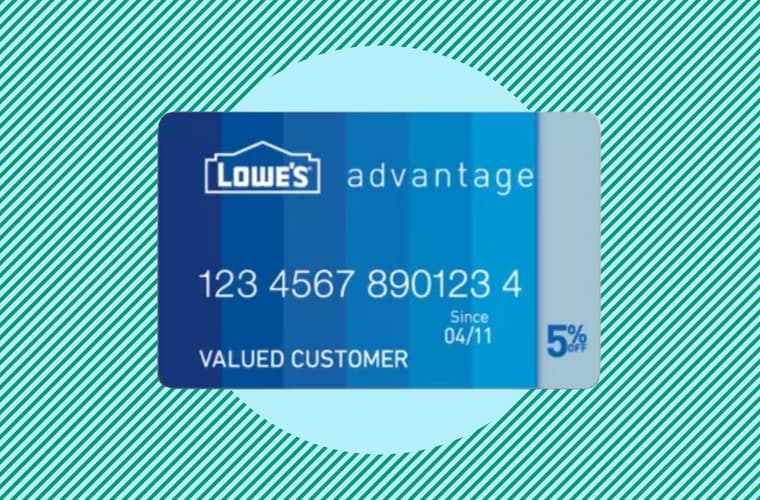 The Lowe's Advantage card is similar to Home Depot's but offers some distinctive value. It is one of the best options available for home improvement. Synchrony Bank issues the Lowe's Advantage Card to customers who shop at Lowe's hardware store.
You can use it on the online retail service or at any of Lowe's physical stores. There is also an application process to obtain it.
This card offers several benefits, including a 20% discount on all purchases when you open an account. Although this offer runs through Jan 2023, you can enjoy other perks. They include 5% discount rewards, zero annual fees, zero interest for the first six months, and reduced APR for $2000+ purchases.
One significant disadvantage of Lowe's option is you can only use it in its stores. As such, it will most likely be a second option for most people.
U.S. Bank Visa® Platinum Card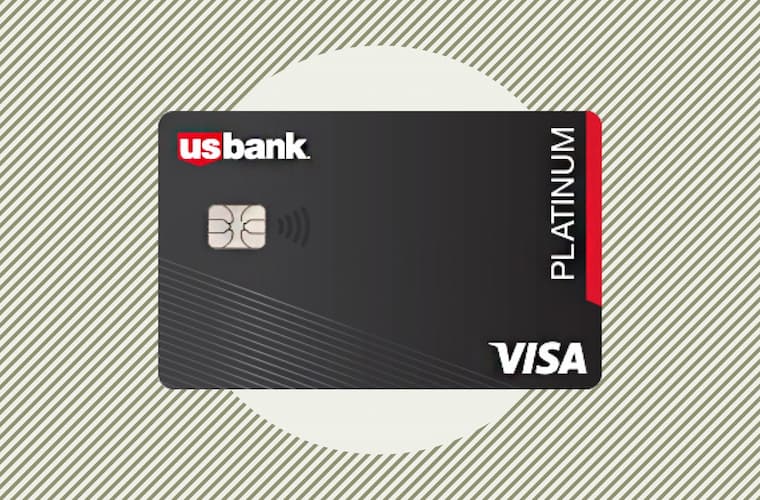 The US Bank Visa Platinum Card is your best choice if you are looking to grab the longest runway. You can get to work on that crucial challenge without worrying about repaying it anytime soon.
The long introductory 0% APR will welcome you for 20 billing cycles. Push further, and you will enjoy below-average rates that make the experience better. Little wonder why it has become the go-to hub to transfer large balances.
With this option, you never have to pay annual fees and have more than enough time to repay your balance. Also, you get nifty cell phone insurance that may come in handy if you damage your device.
Outside the benefits, there is no ongoing rewards program, meaning you are stuck with the abovementioned ones. Also, the maximum annual percentage rate can be on the high side.
Capital One Quicksilver Cash Rewards Credit Card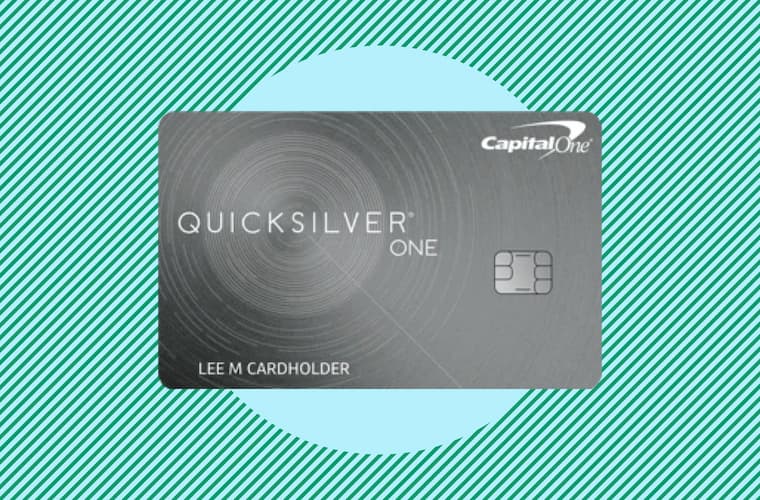 Ask for a cashback card, and Capital One will bring it to your doorstep. You will also get a spectacular sign-up bonus when you register for one. However, getting this alternative comes at a price, credit scores.
You will need excellent credit scores, 720 or above, to qualify for Capital One's Quicksilver. Do that, and you will enjoy $0 annual fees and a 0% annual percentage rate for the first 15 months. Then, you can continue with the variable APR of 16.49%-26.49%.
The benefits begin with a one-time $200 bonus if you spend $500 on purchases within 3 months of registering. That will give you 1.5% cash back on all purchases and 3% cash back on hotels and rentals.
However, the latter applies only to bookings on its travel wing. While Capital One's Quicksilver is good, you must have excellent credit to get it.