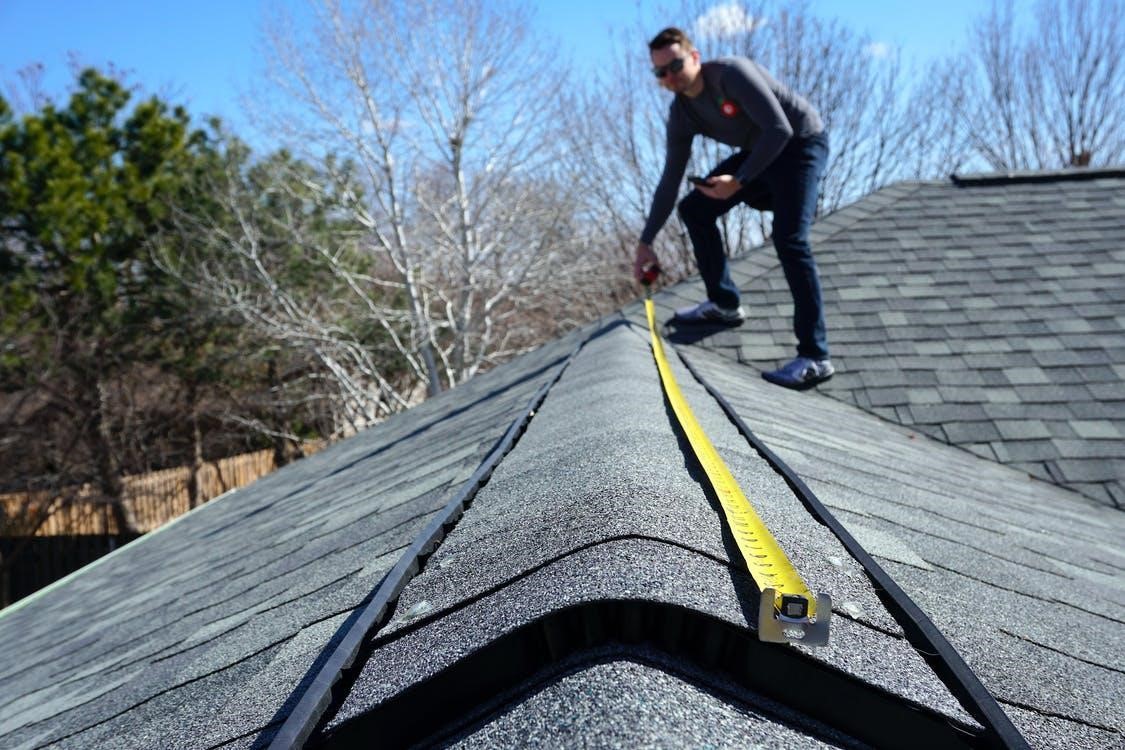 When a roof gets damaged by a natural disaster or through normal wear and tear, repairing or replacing it is usually a concern. This happens because whenever there is a need for fixing a roof, it comes unprepared. Moreover, the cost can be expensive, and many homeowners lack the financial means to cover it. Hence, most people look for alternatives such as loans, insurance, etc.


Best Offers to Finance Your Roof
Since roof financing is often expensive, paying for them is also challenging. If you don't have cash at hand to finance your roof repair or replacement, sit tight, we have good news for you. Many roof financing alternatives are available without you needing to break the bank. Some companies can provide you with the amount you require, while you get to pay in installments later. Who is the secret of many homeowners?
They choose to finance a new roof with options that allow them to pay monthly. We have compiled some of the best roof financing offers that you may consider should you need roof financing.
LightStream
Best for the lowest rate with long repayment terms
LightStream delivers one of the best hassle-free experiences you'll ever have. With LightStream, customers can anticipate affordable rates and flexible terms for renovations, installations, or any home improvement project. Application is usually available on their website; it is quick and easy. There are no fees, prepayment penalties, home equity, or appraisal requirements.
For roof financing, LightStream offers funds from $5,000 up to $100,000 with a minimum requirement of a 660 credit score. They have two plans, and the rate depends on your chosen method. For the AutoPay plan, the speed can be between 4.99% — 16.99% APR, depending on your credit profile. And the plans without AutoPay are 0.5% higher than AutoPay plans.
Pros
Discount for AutoPay plans

No fees or prepayment penalties

Long repayment duration

Fast funds approval
Cons
Online preapproval is not allowed
Why We Like it
LightStream does not charge fees or prepayment penalties. Also, they have low-interest rates.
SoFi
Best for joint loans with low rates
SoFi is an abbreviation for Social Finance. The goal of SoFi is to assist users in gaining financial control. The company began by refinancing student loans, providing options for consolidation and cheaper interest rates. Although it has now branched out into other areas, it still focuses on loans and refinancing.
SoFi has excellent plans for roof financing. The company offers a reasonable amount for customers with low and high budgets ranging from $5,000 to $100,000. In addition, the repayment duration can be between two and seven years, which is fair.
To get a loan from SoFi for financing your roof project, you need a credit score of at least 680. Also, the rate ranges between $7.99 to $22.73, depending on your credit score. But generally, the interest rate depends on your income, creditworthiness, and other factors. Also, there is a 0.25% reduction if you agree to use the AutoPay plan.
Pros
They provide 0.25% interest on AutoPay.

Member-only perks (such as career coaching, estate planning, etc.) are available.

No fees
Cons
$5,000 might be too high in some states

People with bad credit might not qualify
OneMain Financial
Best for the lowest minimum loan amount
OneMain Financial is a personal loan borrowing company focusing on people with low credit. Apart from offering loans to people with relatively low credit scores, they also provide payment flexibility. The amount is usually from $1,500 to $20,000.
Furthermore, it provides different loan options, especially for people that want a lower repayment rate.
The Average Percentage Rate (APR) is between 18.00 to 35.99%. The term is typically between 2 and 5 years, and the minimum credit score is none.
This personal loan is more suitable for people with a 689 or lower FICO score. Moreso, it is for people that need funds very fast. Although many OneMain Financial offers personal loans that are very expensive, they also provide fewer cheaper loans for people.
Additionally, borrowers can add collateral to get a lower interest rate.
Read More: Onemain Review
BestEgg
Best for Lowest Credit Requirement
BestEgg offers customers a good or fair credit score on personal loans. This is best for people who would want consolidated loans. However, since there are differences in the things other lenders offer people, BestEgg creates a means of ways for people with fair scores to secure a loan.
The APR is usually around 7.99 to 35.99%. The loan amount is between $2000 and $50,000, with a minimum credit score of 600. The loan term is often around 3 to 5 years.
The origination fee is between 0.99% -8.99%. It has a check rate of $15 on its return payment. After approval, the payment is typically disbursed within 1 to 3 business days.
Pros
It has both unsecured and secured loans

It has a considerable loan amount

Its payment is direct
Cons
What we think
BestEgg has a relatively low APR with payment flexibility and affordability.
Wells Fargo Personal Loan
Best for joint loans with a flexible payment plan
Wells Fargo Personal Loan offers loans without pre-qualifications of the borrowers. The loan is of a wide range with different repayment flexibility depending on the customer.
It does not have any fee, and the amount ranges from $3000 to $100,000. The APR is between 5.74 to 19.99%.
Apart from serving as large personal loans with benefits, it also provides discount rates for new customers that make payments through their wall. In addition, it has a fair to good credit score record of 630 – 719 FICO.
With large loans, you can add co-borrowers and fund an improvement project, such as building a house. Typically, customers that borrow $500 or less can repay between 1 and 3 years, while those that borrow above $5000 can choose between 3 and 7 years.
Pros
It is affordable

It has different loan options

It permits co-borrowers
Cons
There is no way to pre-qualify

Most benefits are for existing borrowers
What we think
Though Wells Fargo Personal Loan is more beneficial to its existing customers than other new customers, it creates a flexible way of getting large amounts and repayment methods.
Our selection requirements
Before making a selection of the best offers for roof financing, we have sifted through a lot of options. And afterward, we made the above selection based on requirements that determine the quality of services rendered by each company. Some of the conditions we considered are as follows:
Best for: This refers to a unique attribute of the institution that others do not have or that has more than others.
APR: We also considered each institution's Annual Percentage Rate (APR). The lower the APR, the more beneficial it is for the customers. Hence, the best companies have low APRs.
Loan Amount: A good company will offer a reasonable range of loan amounts, which means the amount should be low enough to be affordable for most people. And it should be high enough for people with a reasonably high budget.
Minimum Credit Score: The lower the credit score, the easier it is for customers to qualify for the loan.
Pros and Cons: It is good for customers to see the strength and weaknesses of the institutions. This way, they can make informed decisions.
What is a Roof Loan?
A roof loan is a type of loan used to cover the expense of repairing or replacing a roof rather than using the homeowner's money. Roof loans offer between $1,000 to $100,000 loan amount depending on the lender, and comes with 6% to 36% annual percentage rates. The repayment period ranges from two to seven years.
These loans do not require collateral. What lenders do is examine your credit and financial situation to determine whether to provide you with a loan. This will also determine at what APR it will be given. Only customers with good credit are eligible for the big amounts and the lowest rates.
Roof Loan Pros and Cons
Here are some advantages and disadvantages we've been able to point out when taking out loans for roofing.
Pros
No Collateral:

Roof loans don't require you to put up your house, property, or other assets as collateral, risking its loss if you can't repay the loan. All you need is your credit score, and you can apply.

Fast funding:

The roof loan has a shorter funding duration than most other loans. Typically, it takes 24 to 48 hours after approval to fund your account, which is faster, unlike other loans that might take up to a week. This is particularly advantageous if you need the money urgently.

Lower rates than credit cards

: Personal loans usually offer lower rates than most credit cards, especially for customers with good credit.

Low Monthly Payments: By taking a roof loan, you can enjoy monthly payments. This enables you to pay for your roof in affordable installments and saves you from having to pay for a multi-thousand-dollar roof project all at once.
Cons
Higher rates than home-equity options:

Personal loans feature higher interest rates than credit and home equity loans since no collateral is used as security for the loan and repayment terms are shorter.

More eligibility requirements

: The requirements for roof loans may be more stringent than other alternatives. Fewer lenders will be available if you have bad credit or short financial history. Additionally, some lenders do not accept co-signers, which could increase your chances of getting approved if you have a short credit history or a low credit score.
How to Get a Roof Loan
Get an Estimate: Before getting a roof loan, you need a roof repair or replacement cost estimate. In doing this, ensure multiple quotes from contractors with good recommendations and work history. Once you have gotten the best deal, you can start looking for financing.
Compare Lenders: The next thing is to look for lenders that can give you the loan, taking your credit score, loan amount, and repayment affordability into account. You can check various lenders, compare their loan terms, and find which is best for you. Also, you can pre-qualify from lenders that allow it. That way, you can check your eligibility status without hurting your credit score.
Apply: Once you have found a lender that best suit you, you can start the application process. Most companies today make provisions for online applications. You can apply and receive your funds without going to any office or store.
Read Also: Best Home Improvement Loans
Roof Financing Options
While taking personal loans is the top on the list of the means to get your roof project financed, it is not the only way. There are many other options available for roof financing. And each of these options has different requirements and procedures. Before making a decision, go through all of them, consider the pros and cons, and see which one best suits your budget and financial status.
Home Equity Loan
A home equity loan (also called a second mortgage) uses the equity of your house as collateral for a loan that you can repay monthly. Usually, the repayment period for a home equity loan ranges between five and thirty years.
To calculate your home equity, subtract the amount you owe on your mortgage from your home's current value. For example, if your home's current value is $700,000 and you owe $300,000, your equity is $400,000. That said, the home's equity will serve as collateral for the lender.
However, most lenders will not allow you to borrow 100% value of your house. You usually cannot borrow more than 80% to 90% of the value of your property in total, including mortgages and home equity loans. This is known as your loan-to-value (LTV) ratio. Of course, the borrower's credit rating and payment history also affect the loan's principal and interest rates.
One benefit of using this option for roof financing is that if you list deductions, you might be able to subtract the interest you pay from your federal income taxes. Another advantage is knowing the monthly amount you'll pay before accepting the loan since it has fixed interest rates.
However, it is not without its disadvantage, which is obvious. If you cannot repay your loan for any reason, you will lose your home. Hence, we only recommend this method for roof financing after you have calculated your income and are sure you can repay within the agreed period. Else, we recommend going for other alternatives.
Roofing Company Financing
Some roofing companies provide alternatives to financing roof projects. This is particularly common with reputable companies. Therefore, you might also want to check out your roofing company's financing options. In addition, roofing professionals often provide financing solutions that enable payments to be made over time. They know that the cost of repairing or replacing a roof is often too much to be paid all at once.
The main advantage is that the company can offer customers a better deal than banks and lenders. This would be in terms of interests, creditworthiness, and repayment conditions. However, some companies use this opportunity to inflate the price of materials and construction services. And that would make you pay more than you should for the roof replacement or repair. Another downside to this option is that smaller roofing companies are less likely to have financing provisions for customers.
Homeowners Insurance
Every homeowner must carry homeowners insurance, regardless of whether they make a regular mortgage payment. Your insurance will cover you against loss due to theft, fire, natural disasters, etc.
Sometimes, your insurance company will directly care for roof repair or replacement expenses. However, this is only an option if your roof was damaged for reasons besides normal wear and tear over time.
Get in touch with your home's insurance provider to know if you are qualified to get paid for roofing repairs. Get to know how much they will cover and the procedure for getting paid.
The main advantage of this financing option is that it doesn't have any special requirements such as creditworthiness, income, etc. Also, with this, you wouldn't have to worry about interest or repayments. But it is only available if your roof is damaged due to special events or occurrences, not for wear and tear because of years of usage.
Home Equity Line of Credit (HELOC)
A home equity line of credit (HELOC), which also uses home equity as collateral, offers the borrower a revolving credit account. This account functions more like a credit card rather than offering a lump-sum amount. With this, you only borrow up to 85% of the value of your property, excluding any outstanding mortgage debt.
The draw period is the time after a HELOC has been opened but before the payback period starts.
One of the benefits of using this option is quick access to the funds. You can withdraw whenever you want. Additionally, you may be able to deduct your interest from federal income taxes.
However, HELOCs typically have variable interest rates that start cheaper. But after the completion of such promotional rates, you can observe a significant increase or decline based on the movements of a benchmark. This makes it challenging to estimate how much it will cost you.
This option is suitable if you have bad credit. But also, you need to be sure that you have a solid repayment plan. Because if you don't, you'll lose your home.
FHA 203(k) Loan
The Federal Housing Administration (FHA) can offer a loan called the 203(k) loan as a way financing a roof replacements or other home improvement project. However, the loan is not issued directly by the FHA but by FHA-approved lenders.
There are two types of 203k mortgages: the standard and limited 203(k).
The limited 203(k) mortgage allows you up to a sum of up to $35,000. Usually, this is sufficient for most roof repairs or replacements. However, if yours is more than that, you can opt for the standard 203(k) mortgage. This mortgage comes with the advantage of a low down payment option of 3.5% if you have a credit score of over 580. This is way better than the down payments and creditworthiness of conventional mortgages.
However, the process involved in taking this loan can be quite tedious. It requires several steps and a lot of paperwork. It also requires you to hire professionals alone, which means you can't do it yourself or hire friends and family to help.
The FHA 203(k) is designed to assist lower-income borrowers who need to renovate or repair their residences. This option is suitable for homeowners who don't have enough home equity.
Read Also: FHA vs Conventional Loan: Let's Compare
Personal Loans
Many people may find it considerable to take out a personal loan to pay for a new roof or roof replacement. Unlike a home equity loan, this type enables you only to borrow the amount you need. In most instances, collateral is not needed either. Therefore, personal loans might be attractive for people with both good and low credit.
With a personal (roof) loan, you receive the funds from a lender, either online physically. Your credit score and credit history determine the amount the lender will offer. It also affects the interest rate applied in the loan's term.
The upside is that a personal loan won't put you in the danger of losing your home if you cannot repay because you won't use it as a collateral. Moreover, many lenders can provide loans for people with bad credit.
Using a personal loan has a significant disadvantage, even though not having collateral could appear like an attractive choice. Lenders often charge higher interest rates because no assets are securing them. Additionally, you won't be able to deduct the interest you paid from your taxes.
Credit Cards
You can pay for a roof repair or replacement with credit cards, which might have a higher spending limit. Even though the interest rate on this can be high, it might be a better choice if you have low credit and have been turned down for a personal loan. Homeowners with strong credit might also be eligible for a 0% APR credit card.
With credit cards, you can save a lot of money during the promotional duration of the loan since there is no interest charged.
However, if you are not eligible for the 0% interest rate, you have to go by the standard interest, which is relatively high. Most new cards have an APR of about 19%. If you were financing your roof with this, it would be pretty costly.
This payment option is better if you are sure you can repay within a short timeline. But if you know, it would take longer, and you can improve your credit score and go for other financing options.
Cash-out Refinance
Cash-out Refinance is taking out funds apart from an existing mortgage to complete or repair the roofing of your house. It is usually best to have other alternatives because this cash is a relatively small amount. The interest rate is lower than what you get in a personal loan or home equity. As you pay, you tend to have cheaper monthly mortgage payments.
Most times, cash-out is calculated by your maximum home value multiplied by 80% of your FHA mortgages. Then, subtract the results from your loan balance. The result difference is your cash-out.
The minimum credit score is 620, and the minimum value is usually 80%. And the processing time is usually around 35-50 days.
This loan features a long repayment period, which is its main advantage. And it also gives more competitive rates compared to other loans.
On the downside, since you are using your house as collateral, you risk losing it if you can't repay the loan.
In Cash-out refinancing, lenders take more risk. Hence, it is slightly harder to qualify for it than other financing options.
FHA Title 1 Loan
Federal Housing Administration Title Loan targets providing personal loans for making the house livable. Most times, it is awarded to people without equity to borrow.
This is how it works; you will need to qualify based on how you spend your income. Typically, you will need a rate of 0 to 45% debt to income. This is that you do not spend all your income on any form of debt or loans.
When using this option, if you want to borrow more than $7,500, you must include your house as collateral. You can add the house as collateral through a deed of trust or mortgage.
The FHA Title 1 loan comes with a few perks. For example, there is no need for any form of equity to get the loan; it does not use a credit score and charges based on the market and low-interest rates.
On the downside, this loan requires you to pay an insurance premium fee of 1% of every $1000.
Since you cannot take more than $7,500, combining this loan with other types, such as personal loans, is better unless you want to risk offering your home as collateral.
Roof Financing Options for Bad Credit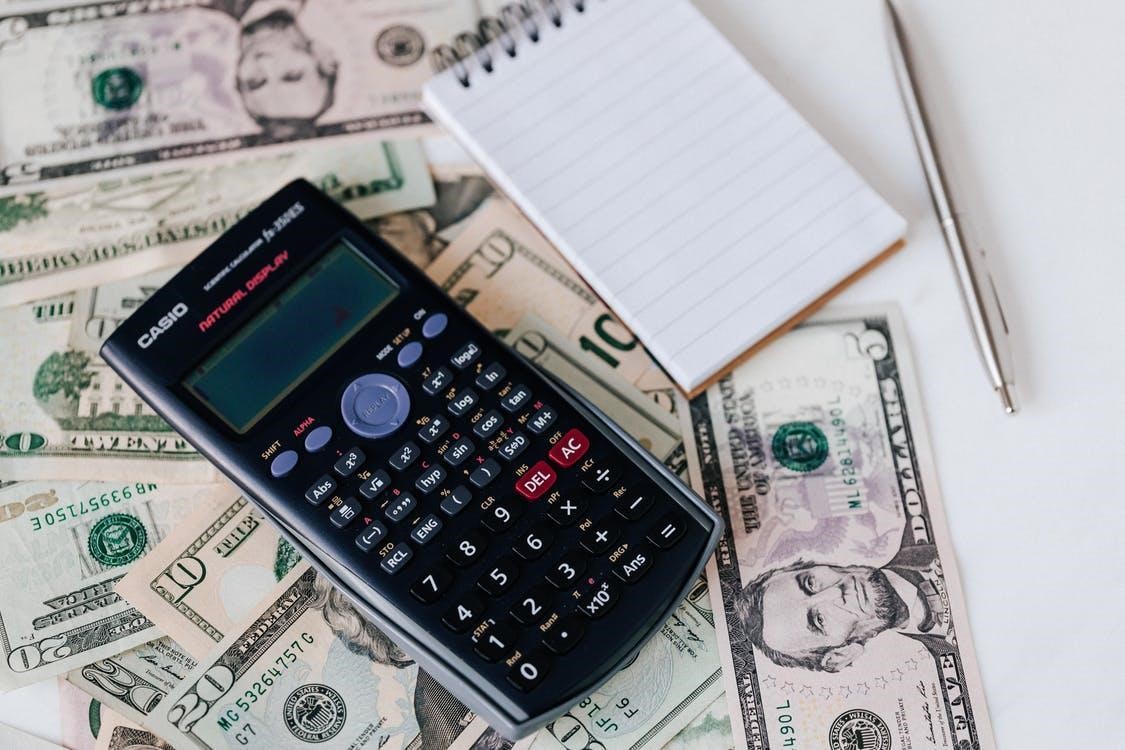 Financial experts often advise people with bad credit not to take personal loans like roof loans. However, you may have an urgent need to repair or replace your roof. And if you don't fix it early enough, you might spend much more at the end of the day. So, it's best to complete the job as early as possible.
Bad credit might be a limitation but not a barrier to roof financing. There are roof loans for homeowners with bad scores. However, they have higher rates than loans with decent creditworthiness. Below are some of the financing options available for bad credit:
Personal Loan Designed for Bad Credit
Similar to a conventional personal loan, a bad credit personal loan provides options for customers with credit ratings below 580. Most of these unsecured loans don't demand any kind of collateral.
Personal loans for bad credit are payable over two to seven years in fixed monthly installments. The amount range is from $1,000 to $50,000. In making a decision, ensure that:
The loan amount is big or small enough to finance your roof project.

The APR is not too high.

The repayment period is enough for you to repay the amount borrowed

The application process is fast and straightforward.

The lender has a good reputation. It is safe for you if the lender has a good reputation. You can check customers' reviews, government bodies, and other credible sources to ensure this.
Loan from the Local Bank or Credit Union
Credit unions are non-profit financial institutions that offer services to their members who attend local places of church, study, work, or residence. They are governed by the members of the organization, who choose volunteer board members to manage it.
In most cases, you pay a one-time membership fee and a deposit of up to $25 if you meet the credit union's standards. It is only after you have become a member that you can apply for the Union's loan.
You won't automatically be denied a loan because you have a bad credit score. When evaluating your application, credit unions also consider your overall financial situation, including your credit history and level of credit union membership. And with that, you stand a chance of getting a roof loan, even with bad credit.
Your bank might grant you a short-term loan or a small overdraft agreement, depending on its policies. Naturally, this depends on your financial history and capacity to maintain an open account. Call your bank and inquire about your possibilities for further information.
Secured Loans
If you need urgent cash to cover roof project expenses but have bad credit, then secured loans should be on your radar. You will have to provide collateral (something of value that you own) to obtain a secured loan. The collateral could be a house, car, or other assets. Even with low credit, collateral can help you get approved for a loan with fair rates and terms. That makes it advantageous for you to secure a roof loan.
Secured loans usually don't have strict requirements since they pose less risk to lenders. This is why they can still approve you even if you have bad credit. Lenders will consider other things such as your collateral, debt-to-income ratio, and work position in addition to your credit score when making an approval decision.
If you need to fix your roof urgently and you don't have cash at hand, then a secured loan is a viable option. This is especially true if your poor credit score has previously prevented you from being approved for unsecured loans.
Sources Used in Research for the Article:
FHA's 203(k) Loan Program, Office of the Comptroller of the Currency,
https://www.occ.gov/publications-and-resources/publications/community-affairs/community-developments-fact-sheets/pub-cd-fact-sheet-fha-203-loan-prog-jun-2021.pdf
What is homeowner's insurance, Consumer Financial Protection Bureau,
https://www.consumerfinance.gov/ask-cfpb/what-is-homeowners-insurance-why-is-homeowners-insurance-required-en-162/
Home Equity Loans & Lines of Credit, National Credit Union Administration, https://mycreditunion.gov/life-events/consumer-loans/home-equity