Considering the fact that many people tend to live paycheck to paycheck trying to make ends meet and don't have emergency savings ready to support through the hard times, it's not surprising that many consumers need help paying rent.
Often this short-term hardship happens during the employment changes, important life events or urgent health issues that require lots of funds. As a result, people think "I need help paying my rent asap".
Here are the best options and the most comfortable ways out of this temporary issue. Select the most affordable and suitable solution for you.
Hint 1. Communicate With the Landlord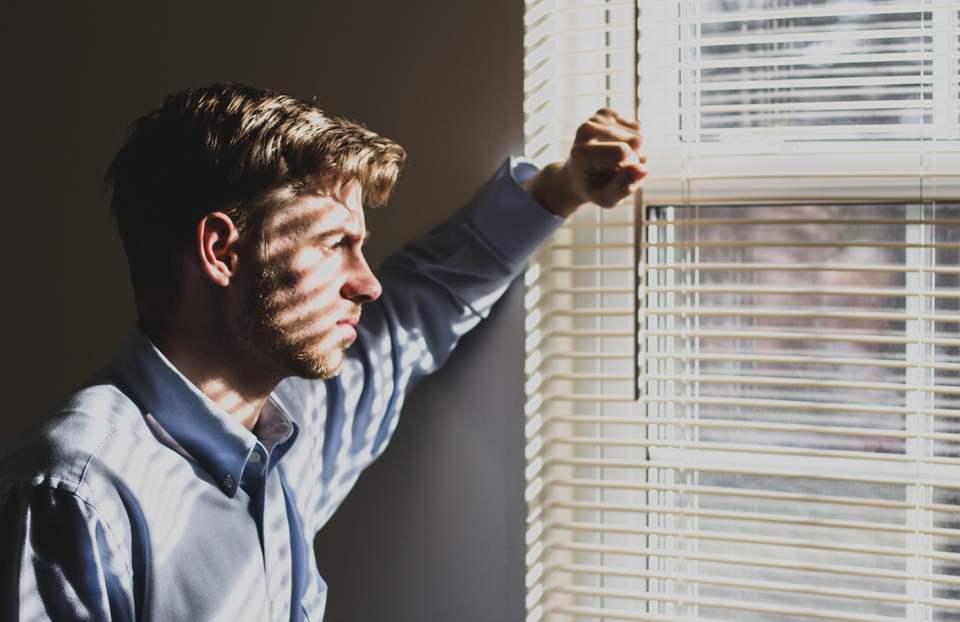 The very first thing you can do to avoid becoming homeless is to discuss the payment terms with your landlord. This person possesses the house or the apartment you are currently living in, so has the right to know about the tenant's issues. Otherwise, the longer you are quite and miss payments the angrier your landlord may become.
You may be surprised by actually telling the truth and explaining your situation can help significantly.
According to the 77.3% of US respondents, the most widespread reason for eviction is non-payment of rent.
If you are a reliable tenant your landlord would most probably want to communicate with you and find the best solution rather than start seeking a new tenant. But the key is to be precise and offer a repayment plan instead of just notifying about your financial problems. Tell that you need money for rent and set a certain date when you are able to repay a small portion or the whole sum.
"Every state has plenty of tenants and low-income households who can't pay their monthly rent payments and often face eviction. We should make everything possible to educate these people on various options to find financial aid."
– Matthew Desmond, a sociologist from Princeton
Hint 2. Short-Term Emergency Funds for Rent
There are many organizations and non-profit companies that can offer financial assistance to those in need.
Such organizations include Catholic Charities, Salvation Army, the United Way, etc.
They provide emergency rent money for households with low income or those families who suffer from a temporary monetary emergency. Keep in mind that you have more chances of getting approved for such help if you still have steady employment. It will prove that you need help paying rent now but will be able to fund it in the long term.
For instance, Catholic Charities can offer financial grants for households and people who claim "I need help paying my rent before I get evicted". They rely on governmental donations as well as donations from other organizations and people, so you need to submit your application with all the details and learn if you can qualify.
Another company is the Local Salvation Army but it offers only one-time emergency rent help. Other local charities may also be helpful as nonprofit companies that offer short-term crisis help.
Hint 3. Get Help with Rent from Government
More than that, the government can also provide assistance for low-income households and people with disabilities. You can find various consultations, counseling, relevant information about housing, bills and rent on the Department of Housing and Urban Development (HUD) official website.
It depends on donations and funding available but every tenant can try and submit their request.
In addition, a popular service 211.org is ready to help the elderly, poor families, disabled people, veterans and even those who are new to the U.S. This online 24/7 service has made over 12.8 million successful connections to help in 2018. In 2019, this platform is working across almost all territory of the country and is available to 94.6% of American citizens.
If you can't pay rent, consider receiving quick assistance from available resources and services offering housing solutions and shelter, utilities help, support groups for people with special needs and veterans, etc.
Hint 4. Emergency Loans for Rent
What if you don't have enough savings to fund your rent but experience a temporary monetary issue?
Even if you are a day or two late with your rent payment, your landlord may charge extra fees depending on your lease agreement. So, to avoid paying more, you can opt for an emergency rent loan. It is a form of a small personal loan that may help the tenants solve a short-term financial problem. Rent loans for bad credit don't work in the long term but can be a useful solution in emergency.
You may apply for such a loan for rent payment from your local bank, credit union, or seek alternative creditors online.
In any case, every finance-related service provider will want to verify your basic details. So, they will need to have your ID, proof of income, bank statement, copy of the active lease and/or eviction notice, as well as other additional papers proving your urgent financial need for emergency eviction loans.
It is significant to pay attention to the terms and interest rates that come together with this lending offer. Loans for rent assistance may have different conditions and even repayment schedule. Make sure you fully understand what you sign and know when you need to make the first payment on rental loans. Once you miss the payment due you can face extra charges or penalties.
So, it pays to be responsible while borrowing money from any source. A crisis loan to pay rent can be a lifesaver if you are serious about it.
Hint 5. Tap Your Friends and Family If You Need Rent Money Today
This solution may work best for tenants who don't want to apply to various organizations and wait for help in the queue of similar families in need. If you have family members or friends who can assist when you need help paying rent, it may be your best option. Your loved ones may go without charging any interest and offer a flexible repayment scheme.
Does Paying Rent Build Credit?
Every person knows the importance of building credit. Thus, many tenants want to know if paying rent can really build their credit history. Yes, it can!
For instance, the Experian credit reporting agency receives the rental details from consumers and includes them in the annual credit reports as well as uses this information for calculating the credit score.
While the above-mentioned strategies may help you find the most suitable answer to "Where can I get help to pay my rent?" question, it's also essential to understand that being an accountable tenant and making on-time rent payments can help you boost your credit score and qualify for future financial options with better terms, lower rates, etc.