Your paycheck may sometimes last shorter than the month. It can be reasonable to obtain a small loan for the short term to finance a big-ticket purchase, fund an emergency, or prevent the bills from becoming overdue.
Thousands of people turn to unsecured lending options to receive quick financial assistance from time to time. There is nothing wrong with asking for some help when you can't make the ends meet.
However, there is a wide range of crediting companies. Some of them can be a saving grace while others may turn your life into a nightmare and rip you off.
Don't hesitate to take some time and review some of the top-rated service providers to make the right choice. Keep on reading if you want to avoid common mistakes and make a smart financial decision when it comes to choosing the best personal loans.
When an unforeseen expense pops up or you face a sudden emergency, you may feel really frustrated. People start seeking the best place to borrow some cash. While the Internet is booming with plenty of lending services and finance-related service providers, not every local company is willing to help you. 
Some of the services offer instant solutions that are far from being real. Other companies near you may require borrowers to take out a larger amount than they actually need to fund their needs.
This is a common practice when a lender offers you to take out a loan in the high four figures when you just need $1000 or less. Why do they offer it? They want primarily to make more money on you so they won't offer the funding without monthly interest rates. 
The more you take out the more interest you will have to pay and the more lenders will earn in the long run. So, your aim is to find a more flexible creditor who will agree to lend you the exact sum you want at competitive rates and with reasonable terms. Here are the top service providers that can loan you money in 2021:

This lending service is reputable and certified to offer crediting solutions to borrowers across the USA. Keep in mind that this company isn't available in every state so you should check this information. If you are a good or a low credit holder you may qualify for small lending options here. 
The repayment schedule is usually flexible but the maximum amount isn't high enough. If you require over $4,000 you may need to search for other places. The funding process is secure and fast as the money can be obtained within one business day.
There is no minimum credit score which is a benefit but in some states, you will have to pay up to a 3% origination charge.
Loan Amount Range
APR
Term
Origination Fee
Prepayment Fee
Minimum Credit Score
Minimum monthly income
Funding
$500 -$4,000
59% – 199%
9 to 24 months
0% -3% (varies by state)
none
none
$1,500 (varies by state)
typically 1 day

This is not the direct creditor so you should keep in mind that this service can't make any lending decisions or issue the cash to you. It is a loan-matching online company or a marketplace that cooperates with a variety of lenders in many states.
So, once you submit your online request it will be connected with service providers by the company managers. Each borrower may select the lender of their choice as they may get one or several offers.
Only the creditors are accountable for their pricing policy and loan terms. Apart from some other places, here you may qualify for both small and large loan amounts.
Loan Amount Range
APR
Term
Origination Fee
Late payment Fee
Minimum Credit Score
Minimum monthly income
Funding
$500 -$35,000
5.99% – 35.99%
90 days to 72 months
1% -5%
10% – 15%
580
$2,000 per month
one business day (can vary from lender to lender)
This is a peer-to-peer online platform where you may obtain a small loan without collateral or other security. It is not available for consumers in every state of the USA but you may apply in 31 states today. 
Investors fund the needs of their peers or borrowers which makes this platform another attractive solution for those who can't qualify for conventional lending places. Pay attention to the fees and charges though as this service has plenty of them so it may be smart to compare several options.
Loan Amount Range
APR
Term
Fees
Minimum Credit Score
Minimum monthly income
A debt-to-income ratio
Funding
$2,000 -$40,000
7.95% – 35.99%
36 months or 60 months
origination, late payment, check processing fees
640
none
below 50%
one to three business days
This is another peer-to-peer lending place where you can get funded on the web from the comfort of your home. Such places have more flexible eligibility criteria when it comes to the minimum monthly income of the borrowers. 
Those without steady employment may also submit their requests although high income consumers and good credit holders may more chances of getting approved with lower rates.
Loan Amount Range
APR
Term
Origination Fee
Minimum Credit Score
Minimum monthly income
A debt-to-income ratio
Funding
$1,000 -$40,000
8.05% – 35.89%
36 months to 60 months
3% to 6%
600
$7,500+
40% or lower
as soon as four business days
Borrowers who want to fund big purchases, consolidate their debt, or solve a temporary financial shortfall may turn to this peer-to-peer lending platform. They accept clients with a good and fair rating and their eligibility criteria are rather simple and flexible.
Upstart even cooperates with conventional banks and credit unions but only creditors make lending decisions to approve or decline the request. This is a long-term solution as the money can be taken out for a period of up to 5 years.
Loan Amount Range
APR
Term
Origination Fee
Late Payment Fee
Minimum Credit Score
Minimum monthly income
Funding
$1,000 -$50,000
8.27% – 35.99%
3 to 5 years
2.8% to 8%
at least $15
620
none
one to three business days
Even if your rating is less-than-stellar and you don't have the time to repair it, you may opt for this company. This is not a direct creditor but a digital loan-connecting platform to help borrowers reach more lenders online. If you are tired of being rejected you have higher chances of getting approved here. 
This service is fast and certified as it offers quick solutions and matches clients and lenders across the USA. The eligibility criteria are flexible and the lenders conduct only a soft credit inquiry.
Loan Amount Range
APR
Term
Fees
Minimum Credit Score
Minimum monthly income
Funding
$1,000 -$5,000
4.99% – 1386%
6 to 60 months
vary by the lender
580
varies by the lender
varies by the lender
So, what does a small loan mean? This is a widespread lending solution obtained by borrowers to cover urgent financial needs, pay bills, or fund a big-picture expense. Small lending solutions can be between $1,000 and $2,000 although in some cases they may be up to $2,500. Many consumers even request smaller amounts of less than $1,000 for their immediate needs.
Lending solutions can be secured and unsecured. The first option requires collateral in the form of your house or auto that you can pledge as a guarantee of debt repayment. It presents higher risks for the clients as the guarantee may be taken away from them in case of default or nonpayment. 
Unsecured loans are more flexible and small amounts of cash can be requested without security. The APRs vary among creditors but generally they are below 36% which is the highest rate for a reasonable APR. Of course, some providers claim higher rates but you should do your research and compare rates.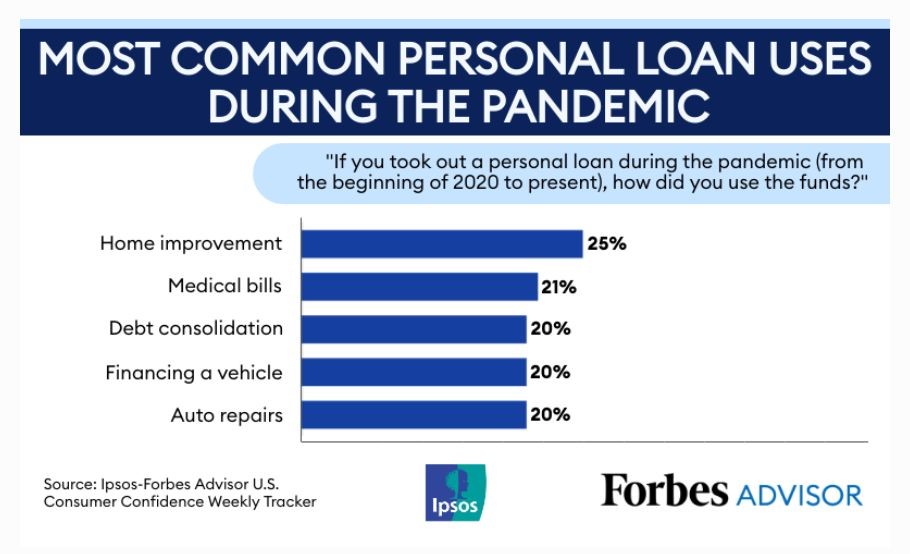 Cheap Small Personal Loans
It's hard to find guaranteed lending solutions. Nobody can guarantee your application will be approved. Some service providers claim they approve every loan request but in reality, their interest rates may be sky-high. Fast and easy loans aren't always cheap so it's wise to shop around for the most affordable offer and compare several providers.
You should stay away from services and providers who claim to provide too cheap options. Every lender will charge some interest rates to earn money on each application. Your credit history, rating, employment information, and other criteria may affect your ability to obtain the cheapest solution. 
If your rating is less-than-stellar you may need more time to search for an affordable option. Unemployed borrowers may get the highest rate or even be rejected at all.
How to Get Small Personal Loans
There are several places where you may acquire small lending options and get funded for various purposes. Whether you live in Houston, Indianapolis, or Greensboro, you have a chance to choose between conventional and alternative crediting places. You may turn to:
Small Loans for Bad Credit
If you are dreaming about a cheap lending solution but your FICO rating is less than 629 it may be hard to find this option. The majority of credit unions and local banks will reject the application of a low credit holder as they want to make certain the borrower has enough means to return the debt on time.
Failing to pay the previous debt off may affect your rating and lower it by several points. But anyway you can apply for bad credit personal loan.
Alternative creditors have more flexible eligibility criteria but offer higher rates compared to conventional lenders. So, it pays to be careful and don't rush with your decision. Here are a few ways to improve your chances of finding the best solution: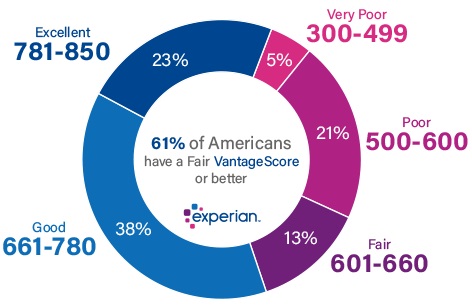 Alternatives to Small Personal Loans
Sometimes you may not qualify for loan offers from lending companies. It may be frustrating to waste your time in the long queues and submit multiple documents trying to get approved especially with poor credit. Are there alternatives? Yes, you may choose other options to receive extra cash for your needs: