Getting in definitions may be complicated. Yet, we'll discuss two types of loans that aren't hard to differ. A personal loan refers to the situation when a person needs money for personal purposes, counting investments as well. Therefore, it is often called a consumer loan.
Home equity loan has a slightly different meaning – it's a kind of debt specified for homeowners. It allows them to borrow the sum that is based on the gap between the consumer's mortgage due and the house's operating market value. Equity loans have a couple of variations – a fixed amount that can't be changed, and an alternative that may vary.
What Are Personal Loans?
As mentioned, this kind of loan is for personal usage. For instance, an installed loan is a credit amount that is given to a consumer right after purchase and is supposed to be paid out within a set period with regular monthly payments.
Additionally, you have to cover the whole sum, and sometimes it includes payment with interest. There are several types of installment loans:
Auto
Student
Buy-Now, Pay-later Loan
Medical
Travel
Home Renovation
An Auto loan, for example, is used to help you pay out the price of the new car if you can't deposit the whole sum right at the place of purchase. It is usually fixed rated and has limitations from two to seven years.
Student loans work similarly but have different conditions. You don't have to pay right away. There is an option to wait until graduation, find a job, and then repay the credit.
How Do Personal Loans Work?
To view in detail, a personal loan works like this – consumers get an item and request a personal loan. When it's approved and done, people receive a payment account where they have to deposit money regularly (e.g., each week, month, year, etc.). When the loan is fully covered, the account will be closed forever and no further withdrawals will be done.
To get a loan, a consumer has to apply for it. However, consider the interest rates. In the case of a good loan, you may get a lower interest rate. With a below or average loan, you still can be financed, but that would come with a higher interest rate.
When Should You Choose a Personal Loan?
Consumers usually have plenty of diverse reasons to request a credit. Therefore, different types of loans were created. Still, it's better not to misuse this opportunity. People are supposed to apply for credit only when it's necessary, for example, for educational or living purposes.
When you have a well-paid job and assume that you will be able to cover the sum of a new car or a house within a certain period, then there are no reasons to refuse the loan option.
Mortgage credit is prevalent among consumers. It provides an excellent offer and gives from fifteen to thirty years to repay. A personal loan can be used for home or car repair, investments, or unexpected bills. Although it's a decent and convenient option, keep in mind that it is unsecured and might come with interest.
Read Also: $2,500 Personal Loan: How It Works and Where to Apply?
What Are Equity Loans?
The equity loan is also called a second mortgage or home equity installment loan. Usually, it is intended for homeowners. They can request a credit that will be returned with a certain additional percentage.
The amount is based on the div difference between the current market price of the house and the mortgage balance of the owner. Consumers can receive one of the equity loan types – fixed rate or alternative with volatile factors.
The purpose of a second mortgage is to cover household expenses such as large improvements. Home equity credit is way cheaper than personal or long-termed loans because it comes with a lower interest. The other benefit is the security of the funding, which can be assured with consumer loans or credit cards.
How Do Equity Loans Work?
The scheme isn't that hard to understand, and it's clean and safe. A lender should consider the home equity loan as collateral. The sum that a person can receive depends on the combined loan-to-value (CLTV) ratio.
It takes from 80% to 90% of the house's evaluated value. Borrowers' credit scores and payment history also have an impact on the amount. These factors define the range of interest and the size of the credit.
Another important anchor is payment conditions. The second mortgage requires set regular deposits which cover interest and principle at the same time. Yet, when the credit isn't paid off, the house can be taken as loan coverage.
When Should You Choose An Equity Loan?
Most consumers choose home equity loans because of their wide range of advantages. One of them is flexibility. The equity credit can be used for multiple purposes. Although it has lower interest and more convenient terms, it's better to apply for it when long-term expenses occur.
For instance, your house might need a renovation because the roof is leaking, or you went to the doctor and now there is a necessity to cover medical bills. Also, a second mortgage is available for college tuition coverage.
Rarely, but some consumers start a business with the help of HELOC. Yet, it's risky and might not pay off, which will cause troubles with your credit score.
What to Choose: Personal Loan Or Home Equity Loan?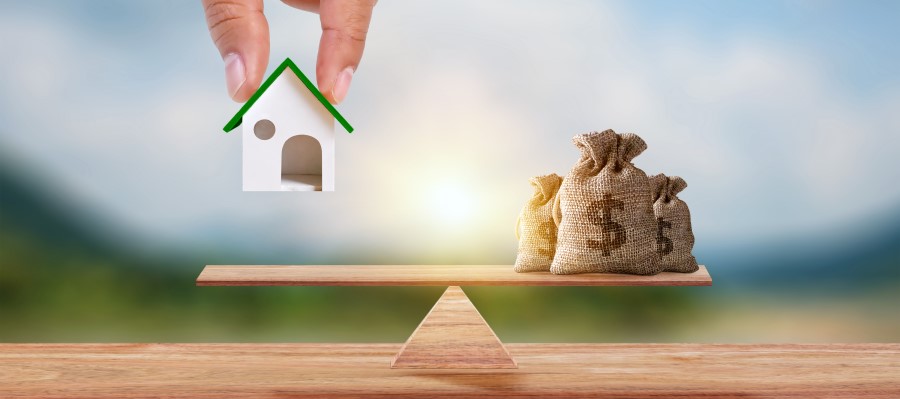 Selecting the best working option may be a headache. There are plenty of details and aspects that should be considered and taken into account, including interest rates, the period given to payback, etc. We've gathered main anchors that would help you to define whether the loan is good and fits your financial situation.
In addition to the previously mentioned factors, we added the amount of credit because not all of them cover the full sum you might need, the availability of a certain type for your case, the impact of your credit history, and the risks of applying for the selected loan.
Loan Amount
Loans are usually given in different amounts that depend on several factors – the purpose, the type of credit, and your credit history are among them. Personal loan amount varies.
It starts at $1000 and goes up to $100,000. Terms of payback are connected to the sum and start from 12 to 84 months. Keep in mind that a bigger loan will take smaller deposits but cost additional interests.
Home equity credits work differently. Usually, consumers get from 80 to 90% of the house value, not counting the mortgage availability. So, the div depends on several changeable aspects. Logically, an equity loan is supposed to be greater in size than consumer credit because of the property prices.
Risks
Needless to say that taking a personal loan is a greater risk than applying for a home equity loan. First of all, consumer credit isn't as secure as a second mortgage.
When you're having trouble repaying your loan, it may impact your credit score which won't allow you to borrow further.
The other disadvantage is the annual percentage rate (APR) – the higher the deposit, the bigger the interest you have to pay. Also, consider fees and unnecessary debts.
A home equity loan is collateral, which means there is only one major risk. In case you don't have money and can't pay off the credit, your house can be taken as coverage. Furthermore, if you tap into the home equity, and it will be declined, your debt may grow even bigger.
Availability
To be eligible to apply for personal credit, a consumer has to meet certain requirements. There are a couple of major ones. Your credit history should be clean and transparent, and the bank you chose has to verify the request.
Appropriate transaction history and the absence of negative marks are mandatory. Receiving the credit won't take too long and should be completed within several days.
Home equity credit doesn't proceed that fast. The requirements are similar, but the approval process takes longer. Consumers have to be ready to wait from two to six weeks – that's the average definer.
Credit History
Credit history plays a major role in receiving the loan. It approves that you're creditworthy and will be able to repay what you've borrowed. To be qualified for it, a consumer has to provide a decent credit score.
The minimum div is 700 – it's acceptable by most lenders. Yet, some may agree to 650 as well. The higher the rate, the more secure your equity loan is.
Personal credit doesn't have a significantly different number. It varies between 610 and 640. That's the minimum, but some lenders will decline your request if your score is less than 690.
Option with choosing the nominal interest is also possible.
Rate
To the previously mentioned factors such as credit score, existing debt, annual income, and transaction history, you need to add one more aspect – loan rates. It has its impact as well and can decide whether you're trustworthy to receive a loan or not.
For personal purposes, the requirements vary from 4.49% to 35.99%. Don't forget that consumers need approval or verification to receive the credit.
The situation slightly differs with equity loans. It has a bit lower minimum, which equals 3.25%. The maximum goes up to 12.99%. However, all the numbers may change depending on the lender, chosen bank, and market changes.
Other Financing Options
Apart from basic options, consumers can choose alternatives. There are some cases when none of the loans sounds good and fits a specific situation.
So, don't get lost if the credit terms don't meet your requirements or the other way around. Instead of equity loans, people can choose a home equity line of credit, which has certain benefits as well.
Other options are credit card payment or cash-out refinance car loan. These two are convenient to use and at the right moment might be interest-free for you. Try to keep up and read carefully through the given info on the loan to make the best out of it.
Read Also: Personal Line of Credit vs Personal Loan
Home Equity Lines Of Credit
The loan is usually called HELOC and is given against the actual value of your house. Consumers set a list of necessities and borrow money for them. After all, you have to return what you lent. The frequent purposes of HELOC application are coverage of household expenses such as renovation, debt extension, and medical and educational bills.
For some reason, home equity lines of credit aren't as prevalent as credit cards and personal loans, although it has a bit more benefits such as lower interest or its absence. To receive a HELOC, the lender has to check whether you satisfy the loan-to-value (LTV) ratio requirement.
While choosing the Lender, make sure you found at least three of them. This way, you'll get the best option that satisfies your needs and has all the necessary features. Also, keep in mind that HELOC can last for several years, but you have to maintain constant responsibility and deposit the draw when it's required.
Credit Cards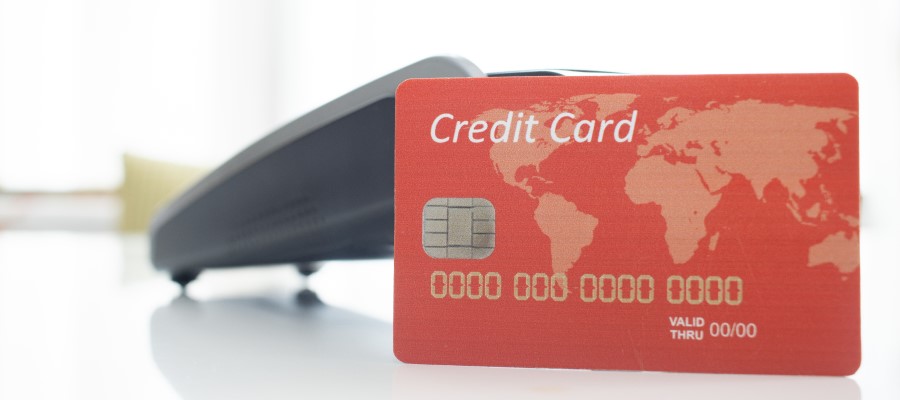 This option fits those people who operate with small improvements such as home DIY. Also, it can be used to send money to your secure debt. Yet, don't forget there is a limit and be aware of the proper usage of the card.
Credit payments have a specialty – you can be charged with zero interest. To save up some money, keep an eye on updates and try to purchase before additional percents appear. Personal and equity loans don't work the same, so it gives a major benefit to the card credit.
As a new user of the credit card, you should know that there is a wide range of offers. Before choosing a bank and opening an account, make sure you got acquired with available options. Most cards have a sum that varies between $100 and $350. Some of them also require an annual fee, but if you don't want to waste money just for the service, select a bank that provides a 0% fee.
Cash-Out Refinance
Cash-out refinance is a rare option in comparison to other alternatives. It is used when you're paying more than the loan rates of your current mortgage. The sense of this option is to refinance your mortgage for a higher price than you set originally and withdraw the difference to pay for your needs such as renovation.
However, consider that refinancing requires a solid balance due to evaluation and closing costs.
Consumers can choose multiple lenders among a variety of national banks and their branches, or make it easier and go with digital service, completing the online application. Selecting the way you want to go is complex, so before deciding, read through some reviews and choose the best bank according to its rate and required expenses such as fees.
Conclusion
Choosing a loan is a responsible process. Moreover, there are plenty of offers and options. However, selecting the right one is possible according to certain schemes. There are a few steps.
First, you need to define the area of your request and ask yourself a question why do you need a loan? Then choose the fitting option and get into more detail, evaluate your credit score, transaction history, and all the other important aspects.
Carefully review the requirements and your data – there are some cases when a loan can be declined. In case it happens, don't worry – there are several alternative variants such as HELOC or credit cards, etc. Mainly, remain financially responsible and be aware of your loan coverage abilities.
Sources Used in Research for the Article:
Home Equity Loans and Home Equity Lines of Credit, Federal Trade Commission, https://consumer.ftc.gov/articles/home-equity-loans-and-home-equity-lines-credit
Home Equity Loans & Lines of Credit, National Credit Union Administration, https://mycreditunion.gov/life-events/consumer-loans/home-equity
An Overview of Personal Loans in the U.S., Finance and Economics Discussion Series, https://www.federalreserve.gov/econres/feds/files/2023057pap.pdf