Many people are willing to know how to establish credit, especially when you don't have any credit history yet. There are some best ways to build credit – get a secured credit card, ask your parents to co-sign a loan or get a credit building loan. We are going to share how the last option can help you out to raise your score from scratch. 
What do credit builder loans mean and how to get them?
What Is a Credit Builder Loan?
Do you have a poor or no credit history yet? Whatever your issue is, loans to build credit are specially designed to help solve this problem. They are small lending options created to establish or improve your credit profile. The option will not solve short-term or long-term expenses or money disruptions. Although, they help when you need to establish a rating from scratch to be able to get a mortgage or a secured credit card in the future. 
"You may need to search around for the best place to acquire a credit-builder loan," states Mike Schenk, vice president of economics for the Credit Union National Association.
How Do I Get a Credit Building Loan?
Some traditional banks or credit unions are eager to give out credit builder loans with no credit check that usually come with multiple benefits. For instance, if you decide to get an unsecured loan, you will be able to acquire the funds upfront and repay the total sum over a stated schedule. Such cash might be used to cover certain emergencies and costs.
Secured loan to build credit, on the contrary, usually comes with lower interest rates but the funds are obtained as soon as the consumer repays the full amount. In this case, you won't be able to use the funds for urgent expenses as these are building credit loans for the times when you need to establish or raise it. 
Payment history is one of the top factors necessary for calculating your FICO Score which is essential for lenders. Payment history accounts for 35% of your total score and is the most essential category for helping potential lenders decide if you present a high or low risk as a borrower. Thus, making regular payments can help you while taking out a personal loan to build credit.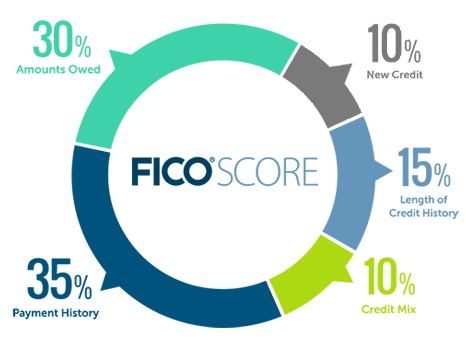 3 Types of Small Loans to Build Credit
The data from the Consumer Financial Protection Bureau mentions that credit building loans are typically between $300 and $1,000. The monthly payments come within the period of up to 24 months and funds will be given to you only after this period ends. Your score depends not on the amount you take out but on the regular payments you make. Credit builder loan companies report each of your payments to the major bureaus which is useful for you in the long run. 
Here are the three main types of such loans:
"Consumers seeking a credit builder loan online typically have bigger long-term goals but need a solid credit history to achieve them," mentions Sarah Chenven, director of the Credit Builders Alliance.
4 Places to Get a Personal Loan to Build Credit
If you are planning to establish your profile from scratch or repair the rating, you need to find a decent lender that can issue a loan to build credit. 
Here are the top places that offer such loans:
You may come across various alternative creditors on the Internet but you should be cautious and make certain you opt for a reputable company. 
Now that you are aware of what loans to build your credit mean, it's time to get some insight into more details of how it works. 
This option works not like regular personal loans – these are two different solutions. The general application process is similar. You should search for the appropriate company or financial service provider, learn about the terms, submit your request, and get approved. It's significant to find the most reputable company with positive feedback.
The application can be filled in and submitted online which is convenient and doesn't take too long. The consumers need to insert the employment details, full name, address, steady income, as well as housing status. This may be considered when the lender chooses what conditions to offer. Sometimes providers may ask to pay a small administration charge. Typically, you put money upfront to build your credit. 
Here is what happens if you are approved:
What You Should Know About Credit Building Programs
Apart from credit-builder loans and self lender alternatives, there are special programs issued by local banks and credit unions. You can do research and ask for such programs in the nearest branches. This is not only a great way to establish the rating but also to end up having solid savings account without getting into debt.
How does paying back loans build credit? The issuer puts a certain amount of cash on the savings account opened specially for you. You get a monthly repayment plan with regular sums plus interest rates you need to pay. This term may vary depending on the lending institution.
The future FICO score of the consumer doesn't depend on the amount of cash put into the savings account but only on the regular payments he or she makes. The total sum is released once the full amount is repaid so that the borrower ends up having extra funds for the future.
Why Do You Need Secured Loans to Build Credit?
If you search for the best credit builder loans and opt for one to establish or build your rating, you may also end up having a savings account. It pays to put your money towards improving the score so that it opens more financial opportunities for you in the future.