It is quite easy to freeze your credit and it may be really helpful when it comes to protecting your data and accounts from frauds. This process can help to keep your private data safe and secure so that other people or criminals won't be able to take a new loan or open credit lines in your name.
It's free to make a freeze but it can significantly change your life and make you feel safe especially if you aren't planning to take out a personal loan shortly. More than that, it won't influence your credit score.
Here is what you need to know.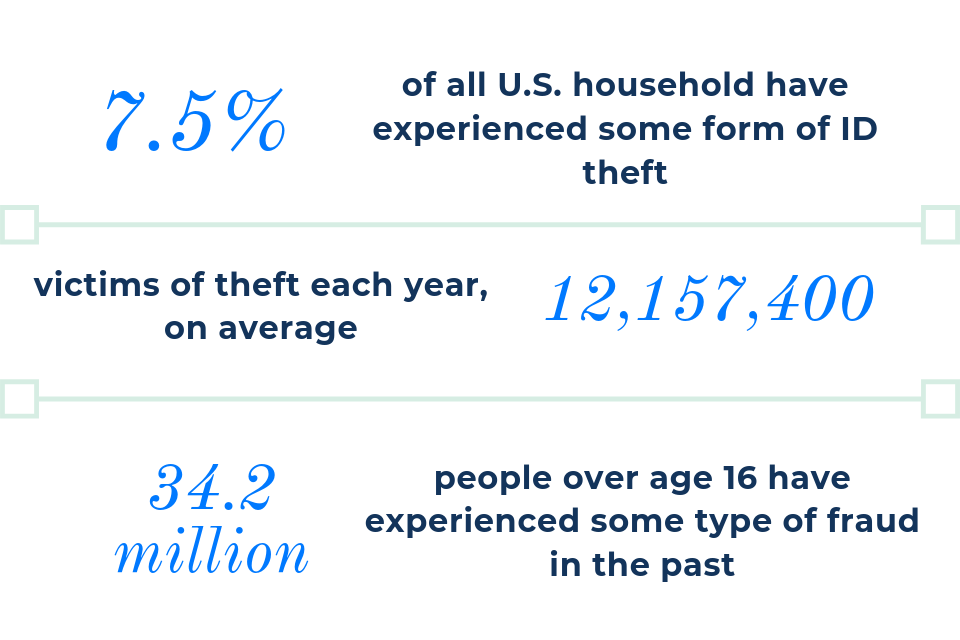 Data source: Debt.com
Let's start from the basics and understand the meaning of this process.
What is a credit freeze?
This tool is also considered to be a security freeze as it's aimed at securing sensitive data, freezing credit reports from frauds and helping to identify criminals who may want to open new accounts in the holder's name or take out new loans.
It often happens because the majority of lenders ask for the credit report of a potential borrower before they decide to approve the loan request. So, if you aren't going to apply for installment loans soon it pays to freeze credit report. You don't need to pay for anything because the credit report freeze is free.
Keep reading to find out when and how to freeze your credit so that your account remains protected.
Credit Lock vs Credit Freeze
Many people are wondering what makes a credit freeze different from a credit lock. These two notions are similar yet have different usage. The main difference and advantage of a freeze option is that it's completely free starting from the 21st of September, 2018, as mentioned by the Federal Trade Commission.
This process freezes the account of the holder so that the frauds and other criminals can't use it or open new accounts in his/her name. It's easy to use the option and it doesn't require much time. The FICO score and report remain protected, the holder just won't get any additional perks and benefits.
A credit lock also blocks access to your account but it may cost a fee as it's offered by credit bureaus. You can order a free lock from the Equifax, pay for this process from Experian, or agree to get obligatory marketing emails as a requirement for a free lock from TransUnion. It's quite easy to download a special app and lock or unlock your credit by just swiping your finger on it. Though, a freeze is supposed to offer more legal protections.
Credit Freeze at All Three Bureaus
If you decide that you need a freeze as soon as possible, you will need to contact one of the credit bureaus. There are three main bureaus to work with – TransUnion, Equifax, and Experian.
Depending on which bureau you choose to put a freeze on your credit, you will need to make an official request, submit your full name, birth date, address as well as Social Security Number. This process is similar for every bureau as they will first need to verify the identity of the holder and learn the PIN to freeze or unfreeze your report.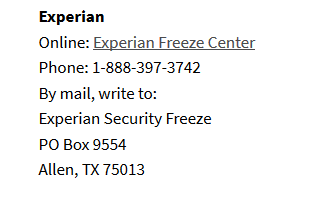 https://www.experian.com/freeze/center.html
https://www.equifax.com/personal/credit-report-services/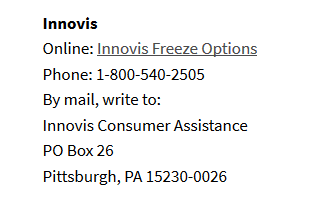 https://www.innovis.com/securityFreeze/index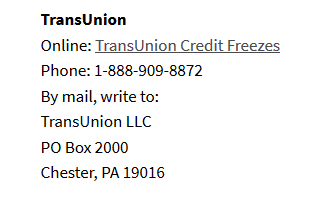 https://www.transunion.com/credit-freeze
If you are willing to perform an Equifax credit freeze, you should go to their official website and complete three steps. Once you have decided to take a new debt or apply for a personal loan, you can conduct an Equifax freeze lift and unfreeze it for a certain time.
Have you heard of an Equifax data breach that happened not so long ago and impacted over 140 million citizens of the USA?
If you want to protect your credit report, it's worth making an Experian credit freeze. This bureau offers a special product that is convenient and easy-to-use. Is Experian freeze not working? Contact their online customer support center or call 1-888-Experian (1-888-397-3742).
TransUnion credit freeze is also offered for free. You can check the details about the free lock or freeze of your report on its website.
Should I Freeze My Credit?
What does a credit freeze do? Its main aim is to protect your data and your report from frauds. To distinguish whether you need to do a credit freeze or not, you need to consider the following advantages and drawbacks of this tool.
The main and the most obvious advantage is the ability to protect the sensitive data of a person from identity theft. Prospective creditors won't have access to your report so nobody will be able to take out any new loans in your name. Also, the freeze cost is zero and it can be lifted upon request if you decide to apply for a personal loan.
If you urgently need extra cash and would like to apply for a loan, you will need to contact every bureau where you managed to place a freeze and ask for its lift. This way potential lenders will be able to verify your personal information and approve your loan request. You will need to request a lift each time you want to apply for a job or get any other service that requires checking your credit. Remember that it takes a few days to process it. Also, this tool won't help in case your account was already stolen by criminals.
Credit Freeze vs Fraud Alert
There are two options to block unwanted access to your sensitive data – you can either choose a credit freeze or a fraud alert. What is the difference and which option will work best for you? So, a fraud alert option is available only to those who have suffered from identity theft. If you've placed a theft report on an IdentityTheft.gov website, then you can qualify for a fraud alert for seven years.
A credit freeze, on the contrary, blocks access to the report and protects your data from frauds and other criminals. It won't give any access to potential lenders to check your identity. As a result, this option is available to anyone no matter whether you were or were not victims of identity theft.
How Long Does a Credit Freeze Last?
In case you decide to reopen the credit report so that prospective lenders or recruiters can check it, you just need to unlock the freeze. If you know what bureau a lender or recruiter is using to perform this check, then you can apply only to this one. In another case, you will have to remove credit freeze from every reporting agency individually. Your personal identification number (PIN) will be required to do this.
Use your credentials and personal data to log in the website of a reporting agency and request to unlock your credit. You can also freeze or unfreeze online or by phone providing the same PIN and personal details.
A useful tip here is to ask the lender you are applying to which reporting agency is used to verify the borrower's identity and unfreeze only this report.
To sum up, be careful with any potential signs of fraud or identity theft and check your monthly statements. Unless your data was already stolen from your existing account, a credit freeze is a useful tool to protect your credit report and block unwanted access to it.
Sources Used in Research for the Article:
How to place or lift a freeze on your credit report, USA Gov, https://www.usa.gov/credit-freeze
What To Know About Credit Freezes and Fraud Alerts, Federal Trade Commission, https://consumer.ftc.gov/articles/what-know-about-credit-freezes-fraud-alerts
How to "Freeze" Your Credit Files, State of California Department of Justice,
https://oag.ca.gov/idtheft/facts/freeze-your-credit