Are you a small business owner who wants access to working capital? The best way to stabilize your cash flow is to use unsecured lines of credit. It is essential for business people who want to get the funds they need without risks. An unsecured line of credit is a type of credit that doesn't suppose to provide any collateral.
The most common examples of an unsecured line of credit are personal loans, student loans, and credit cards. There is no need to provide any asset as a guarantee, but you should keep in mind that unsecured credits come with higher credit interest rates. It's because lenders face risks.
What Are Lines of Credit?
A line of credit can be defined as a loan given by a bank or financial institution under flexible conditions. You can receive a certain amount of money when you need it and pay back over the agreed period. When should you consider getting a line of credit?
If you want to buy a car, you'd better apply for a car loan. If you plan to buy a house, you can get a mortgage. But if you need to finance a project and have no idea how many funds you may need in advance, you're recommended to choose a personal loan that fits you best.
So, what are lines of credit?
Secured lines: guaranteed by some collateral or asset.
Unsecured lines: without any kind of collateral (e.g., credit cards).
Revolving: an open-end credit (e.g., a home equity line of credit).
Non-revolving: a closed-end credit (e.g., a car loan, a payday loan).
How to Get a Line of Credit?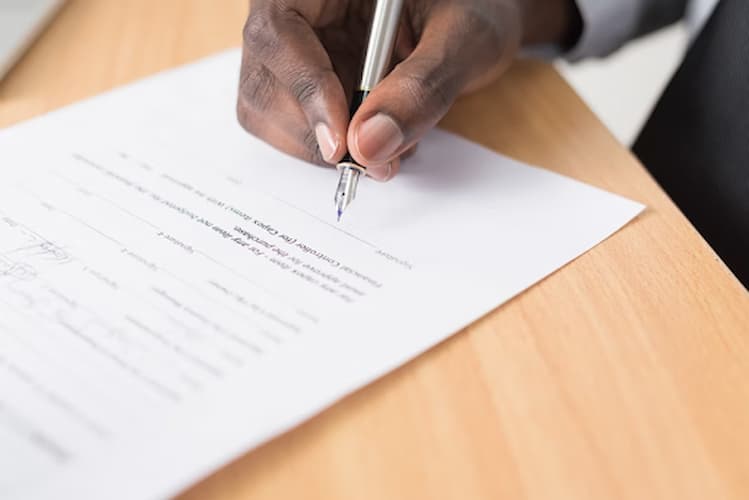 Most financial institutions provide an opportunity to apply for both a personal and a business line of credit. Select the appropriate type among personal lines and check the requirements you must meet. They may vary from lender to lender. The crucial factor is your history.
The lender will take a final decision about your eligibility depending on your score and after having a look at the checking account. You should provide your financial documents to confirm your creditworthiness. The amount you can get depends on how regular your income per month is and how much you are paid.
You should submit bank statements and other financial and personal details to the chosen lending institution. After this, wait until the information is processed. In most cases, the application for personal lines of credit is as easy as ABC.
However, you may face difficulties if your credit history is poor. Some lenders provide a line of credit to bad credit borrowers. But you should bear in mind that they are likely to offer a loan for the home equity.
Loan vs. Line of Credit
Traditional loans include such popular types of loans as mortgages, student loans, car leasing, and consumer loans (including quick loans). These loans are usually given once, for a certain period, with a certain monthly payment and interest rate.
After repaying the loan, the client can reapply if the need for additional funds arises again. Traditional loans are suitable for one-time (most often large) purchases.
Unlike a line of credit, a loan cannot serve as a safety cushion in unforeseen life situations, because after the provision of money or the approval of the application, the client immediately begins to pay for it.
A personal credit line is a type of loan under which a client is provided with a limit (i.e., an amount of money), which the client can use at his discretion, at the right time, and in the required amount.
It's like a spare wallet pocket for long-planned purchases or unexpected expenses. The client can use the entire limit in whole or in part, or may not use it at all if the money is not needed at a particular moment. As long as the client does not use personal lines, they don't need to pay anything for it.
What Is An Unsecured Line of Credit?
An unsecured line of credit is access to funds you need without the requirement to provide collateral. Compared to most loans, you can enjoy a lower interest rate and a more flexible payment schedule when applying for unsecured lines of credit. It's cheaper than payday loans and credit cards, but they are usually more expensive than car loans and mortgages. Do you wonder if it is the best choice for you now?
Yes, if you want to access capital and make an investment in your business growth, but at the same time, you don't want to provide a property or any assets as collateral.
One more important benefit of unsecured lines of credit like credit cards and personal loans is the possibility of obtaining the amount you need at a lower rate. Compared to a traditional loan, you can be approved for getting a larger borrowing limit.
What Is an Unsecured Line of Credit Used for?
Small-business owners can benefit much from taking personal lines of credit without collateral as it's less risky. An unsecured line of credit is a great option to choose when you find it challenging to define how much you'll have to spend.
You can use this type of credit for any purpose. It won't be hard if you have a high credit score. So, when should you choose an unsecured personal loan?
The most common cases are when an unsecured loan is used for paying medical bills, education expenses, the consolidation of debts, costs for your house repair, etc.
It's possible to apply for an unsecured personal loan whenever you want to access funds fast and easily without any hassle. Of course, it is possible when your score is over 700. Use it for any project you want to finance and still don't know the exact expenses.
How an Unsecured Loan Works
"Should I pledge anything as collateral to apply for a personal loan?" – No, you can get it without collateral if you meet all the lender's requirements. The main principle is getting access to funds immediately if your borrower's history is perfect.
The lender of secured loans evaluates your property and assets, while the lender of unsecured loans takes a decision based on your score.
Take into account that different lenders may offer you unsecured personal loans like credit cards with larger or lower interest rates. To choose the most competitive one, you must carefully check all terms and conditions.
Is an unsecured loan 100% safe for you as a borrower? You won't lose your house, car, or assets as no home equity or other collateral is needed. But if you don't repay the loan within the agreed period, it will affect your history negatively.
The Differences between the Unsecured and Secured Line of Credit
"Which loan should I apply for: secured or unsecured personal lines: ?" – Let's have a closer look at these two types of loans.
Secured
Unsecured
Benefits

You can get access to a large amount of money even if you don't have a perfect credit score;
Enjoy a chance to pay back the amount you've borrowed with lower interest rates;
You can improve your credit score if you make repayments without a delay.

You don't need to provide any type of collateral to get access to the funds you need.
You can enjoy a simple and fast application procedure.
You can qualify for it easily until you have a good score exceeding 700.

Security required
A secured line is guaranteed by some collateral (home equity, assets, etc.)
Not guaranteed by anything like credit cards and personal loans
Lending range
The loan amount depends on the value of your collateral and can be higher than an unsecured loan amount. For example, the home equity is calculated to give you the amount equal to its market value.
Typically, the amount you can be approved for is a bit lower than the secured one. But there are exceptions. The final decision on how much you will get depends on your score and monthly income.
Rate
Usually, it is lower than unsecured
Typically, it's higher because this kind of credit is riskier for lenders
Term
The repayment term can be longer compared to unsecured loans
Most lenders offer a flexible repayment schedule
As you can see, certain differences may affect your choice. Check them before you make the final decision to apply for personal lines that fit your current financial situation best.
You should have a clear understanding of your financial goals to pick the right type of credit. Remember that the key difference is the presence or absence of collateral. If you want to choose a riskier option and not lose your property, give preference to the unsecured loan.
Conclusion
Unsecured personal lines fit those who don't have regular income per month. One of the most important advantages is a flexible payment schedule. This type of credit can be used for various objectives. If your score is poor, you can't be eligible for unsecured lines. Can you boast of an excellent (720-850) or at least a good (690-719) score?
Then, don't hesitate to apply for credit cards with a limit or some other type of loan without collateral. You don't take risks of losing your house, car, or valuable assets when you select this option.
The entire process of getting a loan is as easy as ABC for good credit borrowers. If you plan to make an expensive purchase and know for sure that you can pay back the loan on time, you can get a secured loan after your home equity is calculated. But if you don't have a stable salary and don't want to risk your property, give preference to the unsecured one.