Personal loans can be helpful for the times when you are strapped for funds and don't have enough money in your savings account. But there are notions like pre-approval and prequalification that might be challenging to understand.
It's important to learn about the basic requirements before you learn about how to apply for personal loan and even submit your application. So, here is the main difference between the personal loan prequalification and approval process.
What Is the Difference Between Personal Loan Pre-Approval and Prequalification?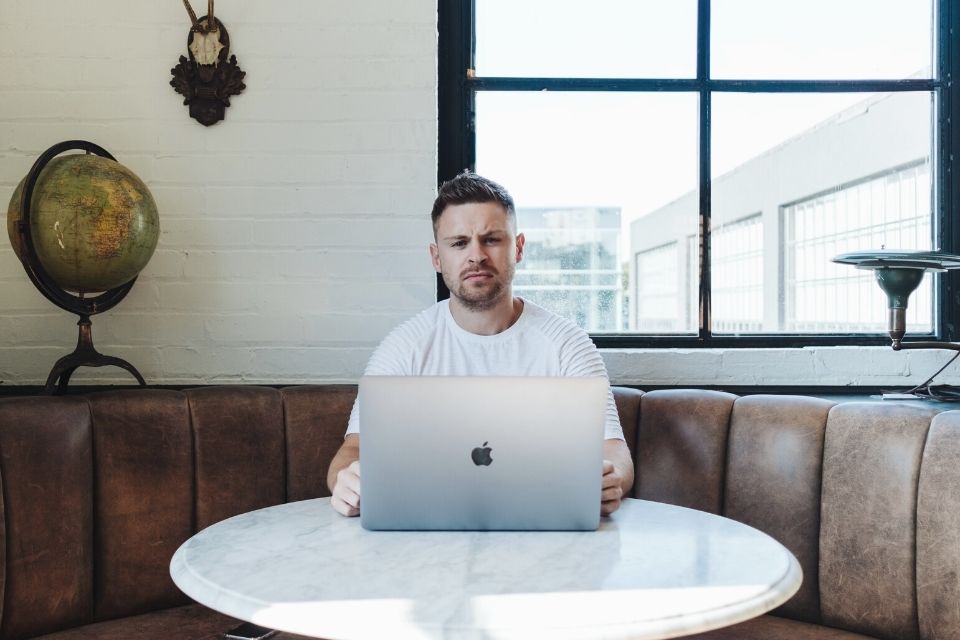 When you apply for a personal loan pre-approval you have an opportunity to review your chances of getting approved for a small loan or credit card. It means you can check your creditworthiness without losing anything or hurting your credit rating.
Loan pre-approval process is rather simple and doesn't require borrowers to submit any documents or undergo a tedious process. There won't be any negative effect if you prequalify for a personal loan.
Instead, you will learn the exact terms or conditions and review potential interest rates that apply in case of approval. You can check the possible offers and terms and decide if they are suitable to you.
In any case, pre-approved loans online are easier to obtain at any time of the day. Getting prequalified and pre-approved allows consumers to compare various terms and rates and select the most affordable offer without too much effort.
Loan prequalification shows lenders how you can handle the loan and estimate if you are likely to repay the loan on time. This review is essential as such installment loans are usually unsecured, so lenders want to have guarantees that the money will be paid back. In other words, they want to check your creditworthiness before lending the money for your needs.
According to Experian, some lenders use these terms interchangeably. Let's cover the basics first and try to explain these two notions in detail.
What does it mean to be prequalified?
If you want to prequalify for a personal loan it means you want to undergo a simple personality and employment check to verify the most important information. This is a basic review of your employment and financial details conducted by the lender. This easy process is meant to just review your background and make certain you can qualify for a loan or credit card. You can be asked to provide your annual income information, monthly savings, and existing debt.
What does pre-approved for a loan mean?
Getting personal loans pre-approval means a borrower should also provide basic financial and employment details to check his or her creditworthiness. Pre-approved loan still doesn't mean you will eventually receive the money. It's performed by the lenders to verify your background and personality and make sure you can repay the loan on time. Sometimes preapproval offers are sent by email or mail.
How to get pre approved for a loan? You may be required to accept a hard credit pull which can affect your rating a bit. However, it is necessary to check all your documents before you are given the money.
Does Prequalification Affect Credit Score?
If you prequalify for a personal loan it won't ruin your credit. Lenders are most likely to conduct a soft credit pull to check your basic personal and financial details necessary to process the loan. A soft inquiry is harmless and won't hurt you in any case.
However, it is necessary to admit that applying for a home loan or an auto loan you should get prepared for a hard credit inquiry. Pre-approval on a loan in this case can mean a hard pull that affects your credit rating for several months. It is obligatory in certain cases as lenders want to protect themselves from your default.
It is quite easy to get personal loans pre approved or prequalified without losing credit score.
There is a two week time frame (sometimes up to 45 days) when you can go rate-shopping and submit multiple applications to compare rates at different lenders. During this period all hard credit pulls are treated as a single one. Take it into consideration next time you are searching for the most suitable rates.
Is It Possible to Prequalify for a Personal Loan with Bad Credit?
It is essential to check your credit report annually to track and eliminate potential errors and see your current situation. Don't wait until you have an emergency. Pre-approved loans for bad credit exist but it is harder to qualify for such lending products.
Make sure you check your report regularly and know your current credit rating. This way you understand what fees and rates you might be eligible for. You can be offered a loan with higher interest or additional fees if your rating is too low.
If you don't want such pre-approved personal loans with bad credit it is worth improving your rating before you apply. Otherwise, you can look for alternative borrowing options.
Loan Pre-Approval Process
Now let's talk more about the smartest way to get pre-approved for a personal loan. Generally, prequalified loans don't necessarily differ from preapproved ones. Sometimes they mean the same process.
Typically, a borrower undergoes several important steps to prequalify for a loan:
You choose one or several lenders. You can do it online or visit a local office. Some people apply on the website or by phone. You can select one or several lenders you want to turn to.
You provide personal and employment information. You submit your income, address, full name, the total sum you want to borrow as well as any existing debt you already have. The lender should know all the true facts about your financial situation to check them.
The lender conducts a check. Your information is reviewed, checked and verified. It's harmless for your credit report. In case of mortgages or auto loans, though, pre-approved personal loans usually come with a hard pull that affects your credit. It can be conducted only upon your consent.
How Long Does Loan Pre Approval Last?
When you pre-qualify for a loan to cover some urgent expenses, you may want to know how much time it will take.
Generally, this process is very quick and won't take more than a few minutes. It is very convenient to apply online. You don't need to send any papers for loan pre-approval. Filling in a short application form is usually enough for the lenders to check your details.
If you choose pre-approved loans for buying a new car or a house, this process can take much longer. Pre-approval for an auto loan or a mortgage usually lasts 60-90 days although some cases can be completed within 30 days. It all depends on the lender and your needs. Consider asking for personal loan preapproval online to save your time.
Why does pre approval for a personal loan last so long? It is necessary to process all your details and information about your background, financial stability, and employment status. Hence, lenders need more time to perform a hard inquiry and check everything.
As you can see, the loan pre-approval and prequalification process can mean the same or differ a little. They are necessary for checking the borrower's creditworthiness and ability to repay on time.