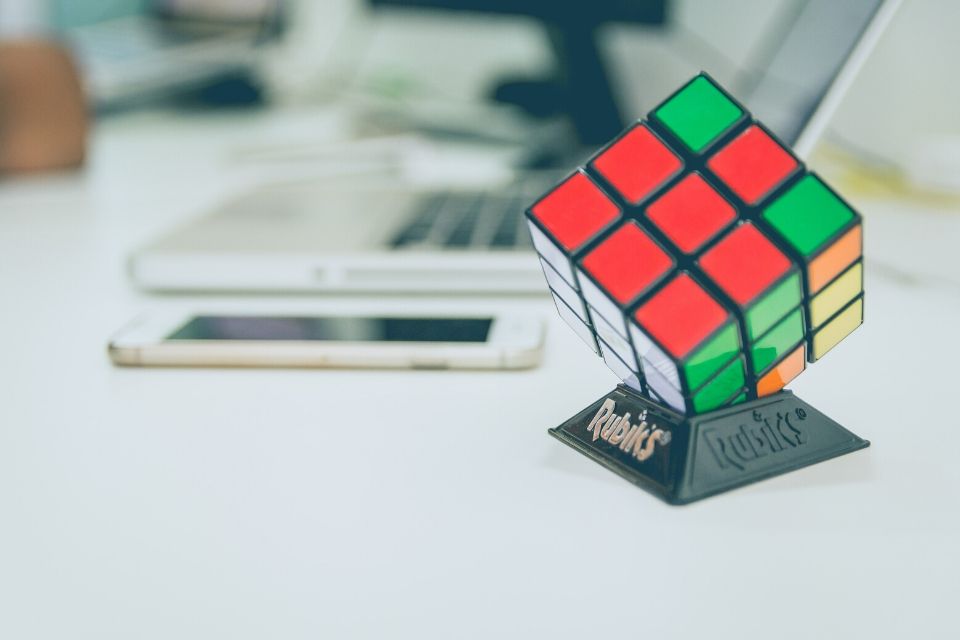 Many people use credit cards or have any other type of debt these days.
If you struggle to make on-time monthly payments on several credit cards, overdrafts, or payday loans, it might be a better idea to turn it into a single monthly payment by taking a personal loan to consolidate debt.
The main thing is to make this payment reasonable and manageable so that it really makes sense to request another lending solution.
Keep on reading if you would like to know more about this process, how it works, and what are the pros and cons of this decision.
Should I Take Out a Personal Loan to Consolidate Debt?
Economic issues in many countries make people opt for various short-term and long-term lending solutions to finance their monthly needs, pay the bills, make big purchases, or fund big projects. As a result, many people open multiple credit cards or have several small loans that tend to pile up and lead to an endless debt cycle.
The recent Bankrate survey has revealed that the average credit card APR is about 16 percent and higher, so consumers face real struggles trying to cope with monthly payments.
You need to find the best way out of this situation that will help you manage those monthly payments as well as lower the interest rate.
Taking out personal loans to consolidate debts is one of the most popular solutions available these days.
However, it's not that easy as it requires a borrower to consider the following facts:
You have a plan
Once you understand you have several types of debt you can't manage, you need to think about a plan. It is necessary to establish a particular plan of how using a personal loan to consolidate debt will bring you only benefits and won't harm your credit rating. Think about your repayment schedule.
You need to be honest with yourself. In case you aren't sure whether you will be able to repay the whole amount on time, it doesn't make sense. Don't act silly or make decisions you can't be responsible for. Measure twice – cut once. This meaningful phrase can help you avoid pitfalls and unwanted mistakes.
You have control over your debt
Personal loans to consolidate debt can be used if you can manage your finances and have not a huge sum in debt.
Ask yourself how much more time you need to repay it. If you need several months, it may not be savvy to apply for a new loan and accept all the extra fees it usually comes with. But if you still have a few years of the repayment schedule and want to lower the rate, it makes sense to take out a new loan with better terms. In the long run, this step will assist you in saving more cash and it will be worth the fuss.
You have a good credit rating
Your FICO score is one of the most important factors that determine your lending conditions and loan terms. If you've paid the previous debts on time and in full or made at least minimum monthly payments, then your credit rating should be good enough to qualify for the lowest rates.
On the other hand, if you have bad credit due to previous missed or late payments, and if it is lower than 760, you will most likely receive higher rates again. So, getting a personal loan to consolidate credit card debt won't be worth the hassle to undergo a new application process and pay additional charges just to obtain the new lending solution with the same terms and rates.
How to Get Personal Loans for Debt Consolidation
If your debt is sufficient but not enormous, you are aware of how to repay it within the repayment term, and you have a set plan, then it may be a good idea to choose this option. You need to keep in mind that credit cards and personal loans can influence your credit history and credit rating both positively and negatively.
If you are a responsible borrower and always try your best to return the funds on time, you won't take a big risk if you apply for personal loans to consolidate bills.
However, if you are hardly sure what will happen tomorrow and don't have a steady source of income, how can you take this burden again? It will just ruin your credit history completely. Thus, it pays to be accountable for your finances and know exactly how much you can afford to pay each month.
Take into consideration the following advantages and drawbacks of this decision before you make your final choice.
"One of the drawbacks of such a decision is that the monthly payments may actually become higher with a new personal loan, especially if you just need a few more months to repay the whole debt," mentions Shannon McLay, the founder of The Financial Gym company.
Here are some ideas for you to keep in mind and think about.
Advantages:
You can pay a lower interest rate that will reduce the total amount necessary to pay off.
You can make just one monthly payment to one creditor or service provider instead of making multiple payments.
You will pay a reduced amount of cash on a monthly basis.
Regular payments are stable and fixed.
Your credit rating can be boosted provided that the payments are always on time.
You can select the repayment schedule (generally up to several years).
Drawbacks:
Your credit rating may get damaged if you fail to make on-time monthly payments.
Not every finance-related service provider issues the best personal loans to consolidate debt.
You can't qualify if your credit score is not excellent or good.
You can't miss a monthly payment.
You will have to pay more in interest if the term of the loan is longer.
There might be extra charges for early payments.
Other Alternatives
In case you want to have several options to choose from, there are alternative solutions.
Should I consolidate credit card debt with a personal loan? It's up to you to decide while you look through the pros and cons and define your best strategy.
There is also a possibility to choose a balance transfer credit card with no interest for a certain time frame that will enable you to move the cash from the credit card directly to the bank account and use it to cover the debt.
Also, you may want to think about a secured loan or a home equity loan provided that you have a valuable asset to secure the debt with.
Each of these options has two sides so it's significant that you assess your current situation and think twice before you make your final choice.
All in all, having debt is a very serious matter and it shouldn't be taken for granted. If you accumulate too much debt without the ability to pay it off gradually, it will lead to the major monetary shortfall and other unpleasant consequences.
Should I get a personal loan to consolidate debt? Use our professional tips and advice to answer this question as there is no one-size-fits-all answer.