More than 12 million Americans apply for a payday loan at least once a year. The high figure is because of the swift processing time and a zero credit check policy that many payday loans offer. However, excessively high-interest rates and repayment terms can harm the borrowers in the long run.
With many users falling into debt traps yearly, you must understand the dynamics of payday loan consolidations. We'll discuss some of its features here, how to get one, what you should look out for, and some available alternatives.
What Payday Loan Consolidation Is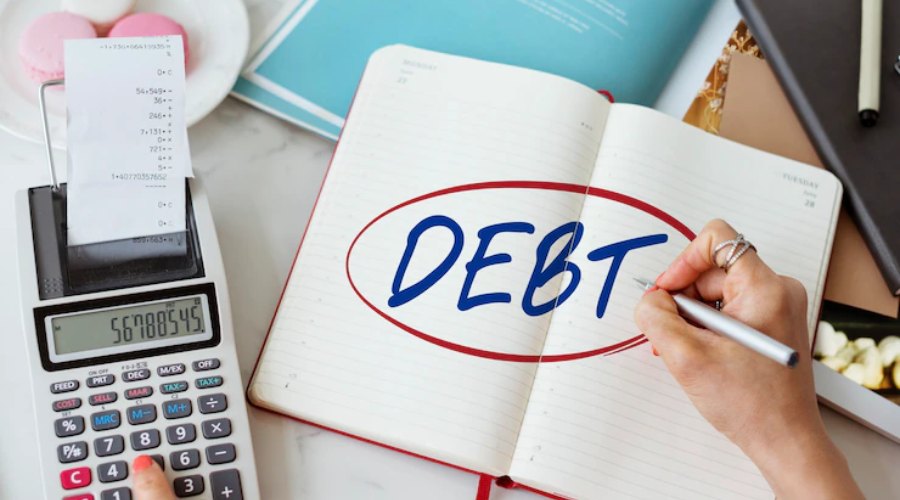 Many people facing financial crises and don't have many options to seek help tend to solve their financial problems by getting loans from payday lenders. Payday loans generally last two weeks, but many people enter a debt trap by having to roll them over into new ones when they cannot pay them off.
Payday Loan Consolidation is an escape from the debt trap. You can combine all existing payday loans into a personal one. You can then pay back in installments at a much lower interest rate.
The loan consolidation is designed to help you end the suffocating debt cycle. It gives you a more extended repayment period. It also combines several loan repayments into one, making it easier to stick to your debt management plan.
Can I Consolidate My Payday Loan Debt?
Consolidating payday loan debt is an easy process that anyone can do. Even if you have little knowledge about debt and loans. So yes, you can consolidate it yourself.
To get started, you'll first use comparison websites to shop around for the best deals. Once you've found some deals you're interested in, use eligibility checkers to confirm your chance of getting accepted. People with higher credit scores have a chance of getting accepted, so it's important to check.
After seeing your chance of getting accepted, apply for a consolidation loan. Include all required documents like your identity proof, income, and address. You lastly pay off your existing debt with the loan.
What Credit Score Do I Need to Consolidate Payday Loans?
If you're struggling to get out of the debt cycle and you think loan consolidation might be your solution, then you'll need a sound credit card to consolidate your payday loans. Every lender sets its requirement for borrowers willing to reduce their debt. This includes setting credit score average.
You'll need an average credit score of around 650. Although bad credit debt consolidation lenders might need fewer credit scores. It could go as low as 600 or even less.
But you should consider that the lower your credit score, the higher your interest rate. Generally, the credit score for payday loan consolidation should meet minimum requirement.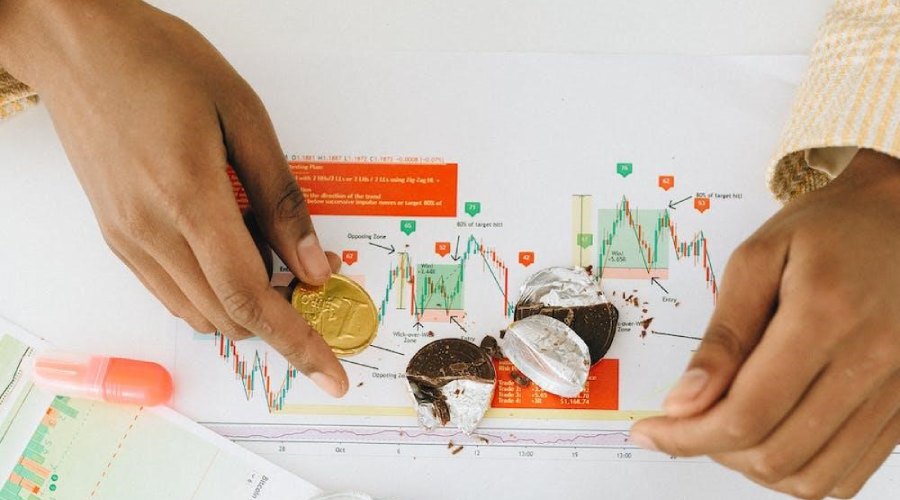 How Payday Loan Consolidation Companies Work
Borrowers interested in consolidating their payday loans apply for a personal loan from a bank, credit union, or online lender. They then receive money to pay off their payday lenders after approval.
Payday debt consolidation loan saves many borrowers from debt. It does this by combining several high-interest loans into a lower-interest one paid in monthly installments. Thereby allowing them to save some money.
For example, you'll pay an average of 18 to 20 percent on your credit card due to having a lower credit score. You can as well get a consolidation loan at 16 percent on APR.
The Process of Negotiating Existing Debt
Although not many people can pull it off, you can actually negotiate a better deal with your payday lender. The process is less strenuous with a payday loan relief company though. These companies send a credit counselor to help you evaluate your current situation.
Otherwise, you can also reach out to a personal credit counselor to help you develop a plan.
After assessing your situation, the consolidation company contacts the payday loan relief or debt settlement program department and propose your offers. It's usually in the form of reduced interest rates, shorter repayment period and higher repayment amounts.
If it's a good deal with the lender, then you might be able to seal the negotiation. The process follows:
Research consolidation options.
Gather information on debts.
Calculate total debt.
Contact creditors or loan providers.
Negotiate consolidation terms.
Review and finalize the plan.
Giving a New Loan
As a measure to help borrowers pay back easier and faster, companies can give you a new loan. Depending on the assessment by your assigned credit counselor, the company determines how much you need.
Then finds the best repayment terms for your new loan. They might even suggest a payday loan relief offer to help you pay off parts of the sum and place the rest on a feasible plan.
What Happens If I Don't Repay My Payday Loan
Payday loan lenders serve loans to several people, so they'll be prepared if some borrowers refuse to repay their loans. If you fall into the category of people that couldn't repay their payday loan debt, there are inevitable consequences you'll probably face.
Increase in Fees and Interest
When you don't repay your payday loan, no matter which payday lender you choose, you may be charged an extra fee called nonsufficient funds (NSF).
Bad Credit report
There is a high chance of difficulty securing future financing. Since payday loan debt defaults can stay on your credit report for up to seven years.
Bank Account Withdrawals
Lenders can empty your account if necessary, if the loan agreement permits them. You might also need more access to withdrawals from your account without paying off your debts.
Can I Go to Jail For Not Paying My Payday Loan
Many people don't know that it's illegal to threaten a borrower with jail or arrest, though many online lenders tend to use this format to pressure their borrowers to pay the loan. Failure to repay a debt is not a criminal offense, so you can't go to jail for not paying your payday loan.
Generally, you could technically be sued for theft or fraud if the grounds prove there is real intent not to repay the loan. You can't go to jail for not paying it. However, you're advised never to ignore an order to appear in court, even if they filed the criminal complaint mistakenly.
You could contact your state's attorney general's office in cases like this.
Do Consolidation of Payday Loans Hurt My Credit Score?
Consolidation of payday loans can both hurt and increase your credit score with time. You might notice a decrease in your credit score in the beginning. It's normal; a reduction happens due to the hard credit check the lenders run when you complete a full debt application.
However, your credit score can take a good turn if you make all your debt payments on time. Because your loan payment history equals 35% of your FICO score.
Payday debt consolidation activities do not show on your credit report. It's because payday loan help companies don't reveal your personal information to the credit bureaus. You may decide to improve your credit score after you've settled your debts. So enrolling in payday consolidation programs will help you do this.
Benefits of Consolidating Payday Loans
Considering the staggering feeling of being relieved from the debt cycle. Which sometimes feels endless to many payday loan borrowers. Consolidating payday loans has several benefits enjoyed by payday borrowers that fall into a debt cycle. Payday debt consolidation loan is a lifesaver for many debtors looking for a way out.
You get the chance to pay off your debt with easy options like paying lower fees and interest rates on your loan. You likewise get an easy monthly payment plan to pay off your combined debt in installments, which helps you to maintain your payoff plan.
Lower Fees and/or Interest Rates
This is the most popular reason people consolidate their payday loans. Since payday loans usually have high APRs, they can take time to repay. Opting for another one with lesser interest rates can help you avert higher costs. The process works like all types of debt consolidation. If you find a suitable alternative, you can lower your interest rates and fees.
For example, personal loans can be 10x lower in APRs than a payday consolidation loan. Therefore, you can do payday loan consolidation with a personal loan. Then, you'll be left with a moderate repayment and no risk of incurring massive interest if you can't pay fast enough.
You can also spread your payment across multiple months. Hence, rather than the one-time payment, you'd probably have to meet with the latter.
Easy Monthly Payment Plan
Most times, you must be able to repay your debts at once with payday loans. This can make it difficult for someone who can't make that much money within the timeframe. In this case, debt consolidation will help you switch to a different type of debt. You can quickly pay this off more than once and spread across months or even years.
Some loans, such as home equity lines of credit (HELOC) and personal loans, allow you to extend your repayment for many months. So, borrowers can take these types of loans to pay off their payday loan. While they repay the loan at once, they will have the grace to repay their consolidation channel for several months.
Some lenders even allow flexible repayment schedules that the borrower determines themselves. So good luck finding a good deal!
Flexible Terms of Repayment
The repayment terms are the combination of features that make up the loan. These can include interest rates, repayment periods, fees, penalties, etc. So, paying attention to these tiny details is essential when opting for extra cash.
With a payday consolidation loan, the terms can be harsh because the borrower doesn't provide collateral. Also because the money is processed almost instantly.
But when you consolidate your loan, you can avoid unfavorable debt terms. Not only will you get better offers, but you might also be able to negotiate for a better one with your lender. As long as you consolidate your debt with the right lender, you'll heave a sigh of relief repaying it instead of having to deal with a payday loan company.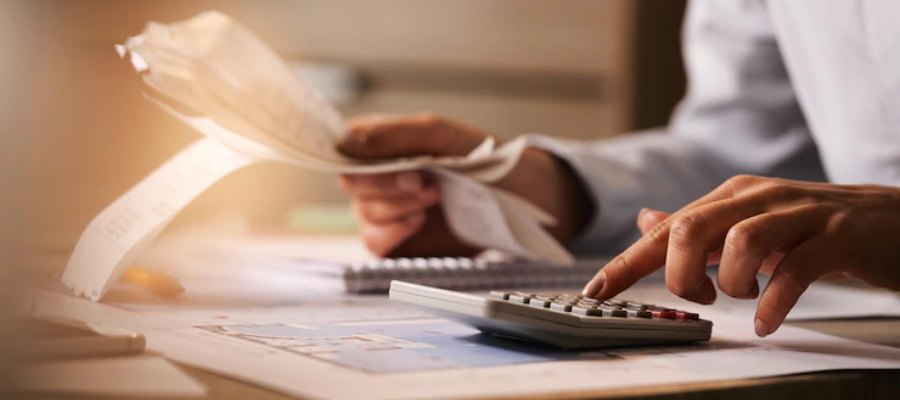 Payday Loan Consolidation VS Debt Consolidation Loan
Payday loan debt consolidation and regular debt consolidation are the same. However, they have a void based on the type of loans they settle. Standard debt consolidation loans help borrowers pay their high-interest debts into a single low APR option.
It's what you expect from a payday loan consolidation program as well. But the focus is now only on payday loans.
The two processes work similarly and have similar procedures. The former might require opting for consolidation programs rather than a personal loan. Likewise, you can opt for faster financing options.
Because payday loans often require repayment in a few weeks, and you will want to avoid defaulting on your repayment because of the enormous costs. Generally, below are some important features to know about both:
Payday loan consolidation focuses on high-interest, short-term loans.
Debt consolidation loan consolidates multiple unsecured debts, such as credit card debt.
It often requires a third-party service.
Debt consolidation loans are offered by financial institutions.
May have additional fees.
Debt consolidation loans may have lower interest rates.
May have stricter qualification requirements.
Alternatives To Payday Loan Consolidation
Like every other loan, you have several options to settle your debt. Each of them has different features, though. So ensure you consider their strengths and weaknesses before reaching a decision:
Payday Loan Debt Assistance / Debt Relief
There are payday loan relief companies that can help you negotiate with creditors. You can then get parts of your loans forgiven or be allowed to pay it off at once, lowering the costs and getting you out of debt quickly.
Payday Alternative Loans (PALs)
This is a popular alternative to payday loans. A payday alternative loan is an excellent option for those who belong to credit unions. It allows you to pay off your debt with lower interest rates.
Debt Consolidation Loans
You can apply for a regular debt consolidation loan as well. So, you can sort your payday loan issue with a standard personal loan. However, this might require you to plan the whole process and figure out the amount you can receive rather than allow professionals to handle the task for you.
Conclusion
Payday loans can be a promising way to get your hands on some extra cash. But the long-term effect can be detrimental without a solid repayment plan. Debt consolidation is therefore an escape plan to swiftly repay your loan and love a debt free life.
Of course, you can do this on your own. Many borrowers choose to create a debt management plan and see it through.
Alternatively, there are various companies that offer payday debt consolidation help and programs. Whichever one you go for, ensure you stick with the guidelines here and consider its shortfalls to avoid falling into bigger debt cycles.