You can't imagine any purchase without credit cards these days. However, finding the perfect one for your needs might be challenging due to the abundance of available alternatives.
So, you ask yourself, "What credit card should I get?" You definitely want to maximize your card's benefits while minimizing risks, especially considering the historically high-interest rates and inflation the world has faced.
No one credit card is the best for everyone and every purchase. However, if you research and ask the appropriate questions, you might discover one that works well with your current spending patterns and financial situation.
Check Your Credit
One of the most fundamental laws of the financial system is that high credit scores may open many doors to purchase something, but low can just shut them all. When investigating your financial standing, a lender, bank, or service provider may run a check.
The lender will most likely look into your history if you're looking to get a loan. The reports might give you an idea of your creditworthiness and how much you can borrow. Likewise, it works with credit cards.
Whether you're accepted for a mobile phone plan, apartment lease, or job application might sometimes depend on your score. A lower interest rate and better repayment conditions might be yours when you have excellent financial status when you decide to purchase something.
Some Ways to Check Credit Score
The score is a good indicator of your financial health and whether you'll be approved. Checking your score might help you learn about the best credit card offers you could get. There are many ways to determine your score:
-Look at your most recent financial statement. Customers may get a free score check from various financial institutions.
-Buy credit ratings from a reporting agency or a third-party service. One of the three major credit bureaus, like Equifax, Experian, or TransUnion, is where you may go to get a copy of your score.
-Try finding a counselor who works for free. Many counselors provide free reports and scores and are happy to discuss the specifics with you.
Contrary to popular belief, checking your score is a simple process. Depending on the site or bureau, your credit scores may be different. Pay attention to the range in which your score lands, as this will tell you whether you have a low, fair, good, very good, or excellent case.
What to Do if Your Credit Score is Poor?
Whether you want to apply for a loan to buy a vehicle or a house or get approved for the best rewards cards, working to increase your credit scores is worthwhile.
The most typical reasons for poor results include overdue payments, bankruptcy, Charge-offs, and loan defaults. So, you should avoid those things that make your score low.
When you start acting to improve your score, it may take many weeks or even months before you see a significant uptick in your score. You may need the help of reputable service to get rid of some poor information. As a result, you can improve your situation only if you start working on it.
Identify Which Type of Credit Card You Need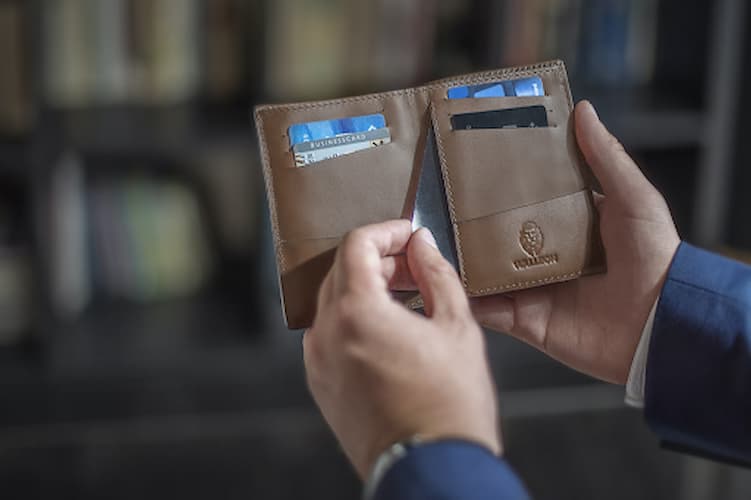 You may wonder, "What credit card should I get?" It's easy to feel lost in the maze of available options today. However, becoming an expert on every credit card is not necessary in this case. To get the best one for your requirements, you must consider the many options and devote some energy to comparing them.
Choosing many card offers might be personal since there's no versatile or ideal card. Basically, the best option is the one with the features you use.
In any case, you may take measures to simplify your search for a replacement card. Start by checking the types of many credit cards. They may be broken down into the following major, major credit card types.
Rewards Credit Cards
If you don't carry any debt and have an established history, using a card with rewards might be a great way to save money on your purchase and fund upcoming vacations.
Cash back, points or miles in popular areas like travel, petrol, grocery store, and restaurant purchases may be redeemed for anything from statement credits and gift cards to hotel stays and flights with the right rewards card.
Collecting rewards with a cash-back card is proportional to your spending. Depending on the card and the merchant, the cash-back rate might range from 1% to 6%. If you want to keep tabs on your rewards, you may do so online and in your monthly statement. However, there are some cons to these attractive perks:
Pros:
Using a rewards card may increase the value of your spending
They provide a low-cost way to travel more often or in more comfort
If your trip goes south, they can assist keep you safe
Cons:
Excellent score requirement
Rewards cards typically have higher APRs
So, this card type can be a perfect solution for people who spend a lot and like traveling. While some have higher APRs than others, their perks – such as loyalty points and air miles – may be worth it to certain cardholders.
Secured Credit Cards
Applying for secured cards is a great way to start building credit. The lenient nature of the application process makes these loans useful for a wide range of individuals who need to establish or improve their credit.
Consumers with poor or nonexistent histories won't have trouble being approved for secured cards. Nearly anybody can get it and establish a history.
Customers who apply for this card must deposit into a bank account, often in an amount equivalent to the card's limit (known in these cases as a collateral account). Before applying for a card, you should always examine its pros and cons:
Pros:
Access to a credit card when you can only pay
Possibility of raising one's rating
Maintaining a transparent record of expenditures
Cons:
Added fees
Simple to outgrow
APRs are very high
Many secured holders may get their deposits back by upgrading to a non-secured card by using it responsibly.
Likewise, the security deposit will be reimbursed when an unsecured account is closed while in good standing. Secured cards typically have a single, relatively high APR, so you must make your monthly payments on time and in full every time.
Low-Interest Credit Cards
Of course, the best approach to prevent interest is to pay off your card balance in full every month, but we understand that's not always practical. A card with a low-interest rate might help you save money and pay off your debt faster if you sometimes carry a load.
Low-interest cards are classified by their APR, which may be variable or fixed. Mostly, it has a low-interest rate if the variable interest rate is no more than 12 to 14%. Most have variable interest rates, meaning their APRs change whenever the prime rate does.
Pros:
You'll have less interest to pay
You can reduce the balances and save money
Cons:
Few privileges
Requires a good history
Specific groups of consumers and some circumstances benefit significantly from having access to credit cards with low-interest rates.
If you tend to carry a balance, low-interest cards might save you money on interest payments. Also, a low-interest card, or even a zero-interest card with an excellent introductory deal on the purchase, might be a good option if you intend to make a sizable purchase shortly.
Cashback Credit Cards
Providing cash back on purchases is pretty standard among major credit cards. Simply put, a cash back credit card gives you a refund or discount paid out later on top of your purchase total for all qualifying purchases.
Cash back may be achieved at a flat rate on all purchases or a greater rate on select spending categories, such as restaurants and petrol.
For example, for every $1 spent on a qualifying purchase, a 3% cash back percentage means you'll get $3 back.
Earning 3% at the grocery store may turn into up to $120 in cash back rewards for a holder with an annual $4,000 shopping purchase. Even while cash back credit cards have the potential to add hundreds of dollars to your pocket each year, they aren't without their share of negatives:
Pros:
Benefit greatly
Many don't charge an annual fee
Rewards for joining
Cons:
When compared to travel incentives, they might be less lucrative
Higher APR
Value-limiting restrictions
If you can afford to pay off your card bill in full every month, the rewards you get from using a cash back credit card will be well worth the effort. It's important to remember that the best ones don't always come free of charge.
Student Credit Cards
A student card may be a helpful tool in developing responsible financial habits. These credit-building resources are available to all students. The ability to borrow money at low-interest rates, get housing, purchase something, and get hired becomes more likely after establishing credit with a student card.
These function similarly to regular cards, providing a sum to make a purchase. All or some of your card activity is then reported to one or more of the three leading credit agencies. However, there are some benefits and drawbacks of this card type:
Pros:
Standards might be loosened up a little
Incentives geared toward students
Specialized benefits
Expenses are kept to a minimum
Cons:
The possibility of a rise in interest rates
Lower credit limit
Loaned money
You may improve your history and score if you make payments on time and don't max out your available sum. That'll go a long way toward demonstrating to creditors that you know how to use funds properly.
Travel Credit Cards
Accumulating points and miles on travel credit cards can help you to offset the cost of airfare, lodging, and more. They often provide extra travel benefits like airport lounge access and travel insurance in addition to their already attractive sign-up incentives.
While it's true that selecting the right travel credit cards may reap substantial benefits, it's not always the best option for every vacationer. Think carefully about its advantages and disadvantages before applying for one:
Pros:
Travel-focused rewards
Travel-friendly benefits
Insanely profitable rates
Cons:
Score requirements
Reward systems may be complex
There is a yearly charge
Redemptions for things apart from travel reduce the value
So, saving money on your next trip is an excellent option with this card. Saving up airline miles, hotel points for free nights, or credit card points for cheap travel may help you save quite a bit on your next trip.
Although the best travel card for you may change based on how often and where you travel, there's sure to be one that works for your preferences and budget.
Business Credit Cards
You may go further down the path to achieving your company objectives with the support of the incentives, advantages, and bonuses offered by business credit cards.
It includes cash back, significant points on travel, and introductory periods of 0% intro APR. Plus, the interest and fees may be deductible if you use the card only for business purchase. Check out the card's pros and cons before applying for one.
Pros:
Convenient qualification
Credit limit
Access to funds
Tax season simplification
Cons:
Liability
Fewer safety measures
Higher interest rates
A small business card is available for anybody, from the company's chief executive to a full-time freelancer or an occasional gig worker. It's used to pay for something and get points for business costs and expand the company.
Figure Out Which Card Best Meets Your Requirements
Narrowing down your options is simple, but choosing between two or three identical card offers might be challenging. So, you may ask yourself, "What credit card should I get?" It's pretty simple if you consider some most significant features to pick the one.
| | |
| --- | --- |
| Regular APR | Carrying a balance on credit cards is the most common way interest is charged, although cash advances and late payments may also incur APRs that are greater than the card's usual rate. |
| Fees | Ensure you always pay off the whole debt at the end of each billing cycle. If you don't, it may have serious consequences, including adverse effects on your score, especially if you have a rewards card or a card with an annual fee. Check the interest rate, transaction fees, late payment, returned payment policies, and other penalties for carrying a debt before applying for a card. |
| Minimum Deposit | Secured cards are the only form of a card that needs a deposit. They may be an effective tool for boosting consumer scores when used responsibly. Those require applicants to put down a refundable security deposit that will be used as collateral in the event of holder default. The deposit is held by the credit card company and is only used in the event of a payment failure. |
Applying for a card might be daunting with so many card offers. Learning how to choose credit cards can significantly simplify this step. So, you need to consider these significant factors to narrow down your choice.
Apply for The Card That Offers You the Highest Overall Value
Finding and applying for the perfect credit cards may be nerve-wracking for anybody. You could be overwhelmed by many card offers and have no idea where to begin, what information issuers require from you, or how to improve your approval odds.
-Pick the credit card that provides the most bang for your buck from the ones on your shortlist. Think about this in a more forward-looking light. Consider if you would still desire to use this card in five years.
-Learn the terms. At least learn about the card's APR, transaction fees, and minimum deposit
-Examine the available ways to apply. Once you've determined which cards you'd be interested in and eligible for, go online, phone, or visit the bank in person.
You'll have a decent probability of being approved for the credit card of your choice if you're eligible. If you don't qualify for the card, research other alternatives and apply for the best match.
Act Appropriately After You Receive Your Credit Card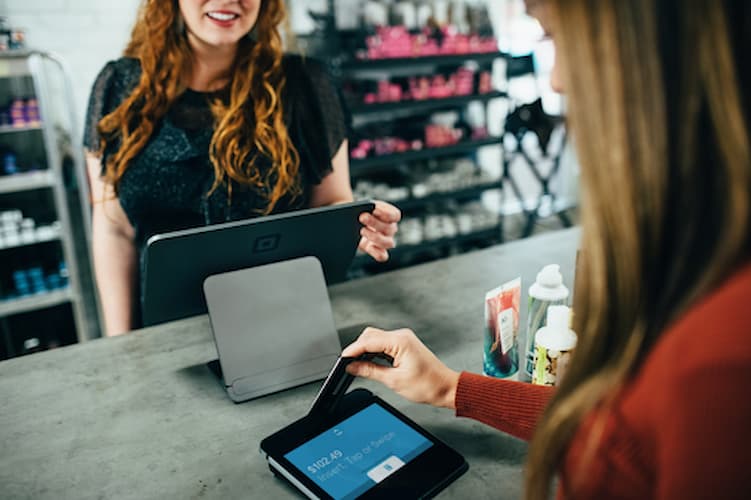 Incredible as it may seem, credit cards can provide you with the freedom to shop anywhere you choose, with the option to pay off your bill in installments.
In addition, certain credit cards come with perks and bonuses. The benefits range from a 0% APR on transfer card transactions and purchases to cash back, loyalty points, and even air miles.
When used irresponsibly, however, cards may quickly lead to financial devastation in the form of mounting debt and poor history, making it impossible to qualify for more favorable lending terms.
Whether this is your first card or you simply want to learn how to use it responsibly, you'll find the information you need here. Here are some responsible credit card usage guidelines that help keep your card a helpful resource rather than a source of stress.
Don't Take Too Much Credit
Don't go above your credit limit if you can help it. Keep your balances much below their maximum. How much of your total available sum you actually use might affect your ratings. A lower usage ratio is associated with a higher possible score.
Keeping your spending below your credit limit is necessary to improve your rating. The Consumer Financial Protection Bureau suggests using less than 30% of your available limit. The proportion you've used is the credit usage rate.
Carefully Study the Terms of the Credit Deal
Cards are convenient, but they may backfire if you make poor choices about how you use them. Spend a lot of money on interest since you carry a balance. A late charge will be applied if you're late with a payment.
Reduce your score by closing a card. Expenses mount up rapidly. However, responsible use may quickly become second nature. Consequently, you may put away cash, improve your case and even reap further benefits.
So, if you apply for one and get approval, you'll get a lengthy card member agreement. But before signing up, make sure you examine the papers properly and understand all the costs by reading through the fine print.
Think Twice Before Taking a Loan
At some point in your life, you'll want financial help in the form of a loan to cover unexpected costs or purchase something. You may save a lot of interest fees by consolidating your card debt with a low-interest personal loan.
However, those loans may take you into a never-ending cycle of debt. So, if you don't have a stable job and frequent wages, think twice before applying for any type of loan to make any significant purchase.
Alternatively, you can ask to increase your credit limit if you need money. But, once again, be aware that more debt may result from this.
A higher credit limit means greater purchasing power, but it also increases the risk of falling farther into debt. To put it another way, if you have the means to spend more, you can wind up spending more than you can afford to pay off, leading to interest fees.
Also, you can use a debt transfer card to meet your payments. If you have high-interest credit card debt, you might apply for a transfer card and save money by transferring your debt to a card with a 0% introductory APR or a reduced continuing interest rate.
Pay on Time
It may take a while to get accustomed to having a monthly charge to pay with your credit cards. Make sure you have enough money in your bank account to cover the payment in full or at least the minimum amount due before scheduling a payment. Otherwise, you may be charged a late fee or a returned payment cost.
Making payments on time is particularly crucial since it has the most significant impact on your score. That's a three-digit div used by lenders to measure your creditworthiness. So, maintain a high score by always paying your bills on time.