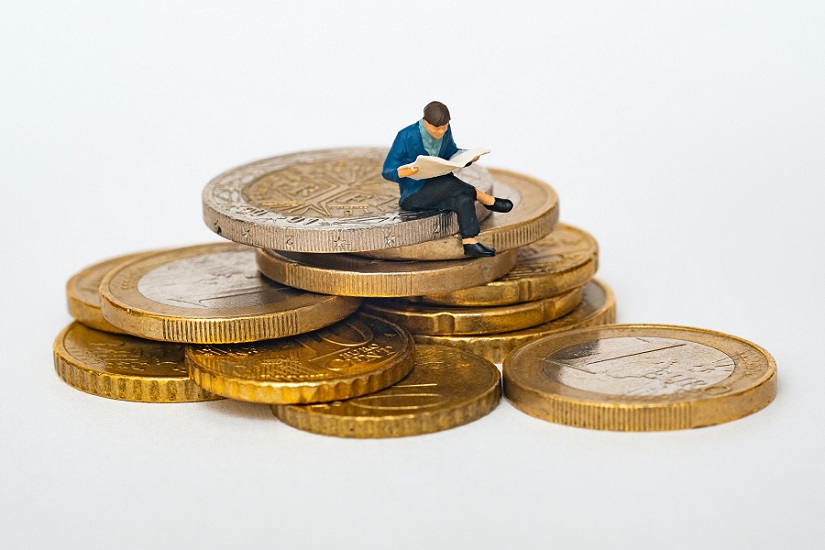 One of the reasons why individuals and businesses have low credit scores is because of one or more errors in their credit reports. Some of these errors can be as simple as the wrong spelling of a word. Therefore, these errors reduce the individual's or business's score, making them ineligible to qualify for funding like loans, etc.

However, this can be corrected or averted with the right repair software. In this article, we reviewed a list of repair apps and companies for individuals and businesses.
7 Best Credit Repair Apps for Individuals
Getting the right tool is what stands in the way of improving your credit report and increasing your chances of getting the financing of your choice. Before you opt for any credit software, you need to know the features to look out for.
Watch out for crucial features like dispute letter templates, quintessential repair tips, video tutorials, debt settlement letters, etc. When these features are available, it makes the whole process easier. Here is a review of some of the best repair apps for individuals
Dovly
One of the tools you can trust to fix and stabilize your credit score is Dovly. This app comes with top-notch algorithms and is incorporated with most of the top credit bureaus. With Dovly, you can detect and eliminate mistakes in your report. Additionally, you can spot hidden costs amongst other proactive measures.
| | | | |
| --- | --- | --- | --- |
| Dovly Package | Basic | Premium | Ultimate |
| Price | $0/month | $39.99/mo | $8.33/mo (billed annually) |
| Identity Theft Insurance | $1 million | $1 million | $1 million |
| Credit monitoring partner | TransUnion | TransUnion | TransUnion |
Pros
The service is automated

You have access to the repair information in progress

They have several notable financial partners
Cons
They don't negotiate with creditors

They are not available nationwide
Why do we like Dovly?
Through their blog posts, Dovly provides users with personalized financial advice and education to ensure each individual succeeds. Additionally, Dovly comes with paid and free plans. With the free version, you have one dispute each month. In contrast, the paid version allows three disputes in a month with three bureaus. It also comes with $1 million ID theft insurance, premium monitoring, and live support (US-based).
Dovly is an easy-to-use platform that you can use to get your score back on track. In addition, this tool saves you lots of time because the dispute process is automated.
Credit Versio
This platform is another state-of-the-art tool that can help you to fix your report. With this software, you can automatically get your reports from the three credit bureaus. When this tool gets your report, it uses AI to spot the features affecting your scores. Those features might include bankruptcy, late payments, hard inquiries, etc. After identifying those features, the tool sends a legal dispute to eliminate those items.
| | | | |
| --- | --- | --- | --- |
| Credit Versio | Basic | Premium | IdentityIQ |
| Price | $19.95/mo | $24.95/mo | $29.99/mo |
| Identity theft Insurance | $1 million | $1 million | $25k |
| Score refreshes | 2/month | Unlimited | Unspecified |
| Credit monitoring partner | SmartCredit | SmartCredit | IdentityIQ |
Pros
It is quite affordable

You can easily set up

It uses consumer protection laws to ensure legit disputes
Cons
You need basic knowledge of overdraft repair
Why we like Credit Versio?
This tool helps to make the whole process of repair less complicated. If you have a good idea of what repair means, it would be easy to start yourself. It is also a great tool that comes at an affordable price when compared to other tools on the market.
This platform assists you in detecting and removing errors in your report. In addition, using the platform is easy, as all you need to sign up is your basic information.
DisputeBee
This platform comes with exceptional features that help you automate the dispute phase from start to finish. When you sign up on this platform, the first task you need to perform is to import your report, and the software takes over the analysis process. Then, it produces dispute notices that can be sent to different bureaus through the mail.
| | | |
| --- | --- | --- |
| DisputeBee | Individual | Business |
| Price | $39/mo | $99/mo |
| Credit monitoring partner | IdentityIQ | IdentityIQ |
Pros
It comes with several dispute templates

This tool eliminates inaccurate items that affect your report and score

It can be integrated with third-party tools

The platform comes with educational materials for financial literacy
>Cons
Why we like DisputeBee?
DisputeBee is an amazing tool, particularly because of the availability of multiple dispute templates. They also have resources and tools to help you perform your repair process quickly and efficiently.
DisputeBee is a great option for people with several items they need disputing with. In addition, it is guaranteed to help individuals get their reports back on track.
The Personal Credit Builder
This platform functions beyond the regular report repair; it comes with important tools that will improve your report in the long run. Additionally, the platform provides resources for better finance management. It is an easy-to-use tool that beginners will quickly get acquainted with.
Cost
One-time payment of $199.97 per 18 months
Pros
It comes with resources to maintain your report in the long run

You can perform some functions yourself from beginning to end

It supports multiple accounts
Cons
There is no money-back guarantee
Why we like the Personal Credit Builder?
This software is your best bet if you don't want to keep spending much on improving your reports. If you've never had experience with this process, this tool has an easy navigation system to make it seamless for you.
With this platform, you can also solve advanced issues like tax liens, foreclosures, bankruptcies, and judgments. Overall, the time taken to resolve issues is usually shorter than on other platforms.
TurnScor
TurnScor is an easy-to-use platform that helps with the repair process even if you are not familiar with it. To use this tool, you can watch a video with a hands-on demonstration or read a tutorial. When you use this tool to fix your report, it removes any item that doesn't have any legal backing. With this tool, you can spot and eliminate errors that have affected your score.
Cost
One-time fee of $495 per individual (per year)
Pros
It has a seamless navigation system

There are different resources to upgrade your report

It is quite affordable

You don't need much information to get started
Cons
It is not fully automated
Why we like TurnScor?
This platform was designed for anyone to be able to repair their overdraft report. As a result, such people can save more money by using this service. Also, an unusual feature of this service is having access to an in-house attorney, which is not common among similar services.
If you want to avoid time-wasters when repairing overdraft reports, TurnScor is the tool for you. Therefore, everything needed to make this process a success has been provided.
Credit Repair Magic
With this tool, you can perform some functions yourself because it has detailed instructions on getting started. You will also have access to several dispute templates that guides you on how to craft these letters easily. Using this tool is one of the profound ways to learn about the entire process and how to tilt your advance report to the positive side in the long run.
Cost
One-time fee of $97 for a lifetime
Pros
It comes with a money-back guarantee

There are several resources to make the repair process seamless

You can learn more about the process with this tool
Cons
The automated features are few
Why we like Credit Repair Magic?
This platform is awesome because you only need to pay once when it comes to pricing. The payment plan has educational materials teaching you how to file disputes and improve your report. Additionally, you will have access to templates, spreadsheets, calculators, etc.
Using this repair company comes with a money-back guarantee. With this service, you can fix your overdraft report and even help other people fix theirs.
Credit Detailer
This is another overdraft repair service with a one-time fee instead of a regular subscription. When you pay for this service, it comes with dispute templates, PDFs, marketing and invoicing tools, etc. With the personal edition, it can support two users. While the professional edition makes provision for multiple individuals.
Cost
The Personal Edition costs $399 for a lifetime
Pros
It has a money-back guarantee and a demo version

It comes with protection against malware threats

Different resources are available to ensure a smooth process
Cons
Why we like Credit Detailer?
With this service, you can access other awesome features like advanced technical support, coaching, etc. Additionally, this service can be used for repair businesses.
You can use this service to get your report back on track. Again, all registered users have access to resources to facilitate this process.
6 Best Credit Repair Software for Businesses
An investment in repair software for businesses is supposed to make your processes easier. Additionally, it should increase the business' profitability and scalability. Some features to look out for when selecting the right tool are automated dispute process, affordability, and affiliate management tools. Other features include scalable growth tools and business tools integrations. Here is a list of some of the best repair software for businesses on the market.
Credit Repair Cloud
This service is for entrepreneurs to boost their repair business growth. Hence, they provide such businesses with resources, systems, software, and hacks to take their ventures to the next level. It is interesting to note that this service has helped thousands of users and has improved the report of over 9 million items.
| | | | | |
| --- | --- | --- | --- | --- |
| Credit Repair Cloud | Start | Grow | Scale | Enterprise |
| Price | $179/mo | $299/mo | $399/mo | $599/mo |
| Number of members | Up to 3 team members | Up to 6 team members | Up to 12 team members | Up to 24 team members |
| Number of clients | Up to 300 active clients | Up to 600 active clients | Up to 1200 clients | Up to 2400 active clients |
| Storage | Unlimited | Unlimited | Unlimited | Unlimited |
Pros
It comes with a free trial version

Money-back guarantee is available

Beginners will find the system easy to navigate
Cons
You might not make much money at the beginning
Why do we like Credit repair cloud?
One of the features that make this service stand out is its exceptional customer operations. They are super-helpful in providing users with answers to their questions and solutions to their issues. Similarly, they have different support means to reach them.
Conclusion
This service provides you with the privilege of boosting your repair company operations. With the superb features they have, the lives of several clients can get better.
ScoreCEO by Scoreinc.com
This platform was built for business owners who operate an overdraft repair business. For new users, it comes with a 30-day free trial that allows you to explore all the platform's features. With the features that ScoreCEO comes with, you can build your repair business into a world-class venture. The basic package of this service comes with exciting features that are enough to scale your business.
| | | | | |
| --- | --- | --- | --- | --- |
| ScoreCEO | Kickstart | Essential | Advanced | Executive |
| Price | $129/mo | $179/mo | $299/mo | Call for pricing |
| Price for additional user | $30/mo | $25/mo | $20/mo | Unspecified |
Pros
It comes with efficient customer support

There are video and PDF resources for training

It has several templates for emails and disputes

Availability of resources like email and SMS for marketing
Cons
The paid plans are quite expensive
Why do we like ScoreCEO by Scoreinc.com?
ScoreCEO is great for business owners looking for a robust solution with essential features. In addition, this service provides advice on certain actions like eliminating incorrect information on your report, including positive data, etc.
Conclusion
ScoreCEO is the ideal go-to solution with individualized consulting services and detailed report analysis for small businesses.
TrackStar by HTDI
TrackStar is an efficient and seamless tool that makes overdraft repair easier for clients. It has automated features like auto-scheduling, auto-suggest, etc., saving time and energy to get your report back on track.
Cost
Pros
It is an automated solution

Clients with no idea of advance repairs can get familiar with this platform

It enables collaboration at an affordable cost
Cons
The customer support for this solution is not 24/7
Why do we like TrackStar by HTDI?
Using TrackStar solutions comes with speed. For instance, you can get a dispute letter within a few seconds. It is also easy and fast to complete any task using this service.
This service is ideal for business owners who want to avoid wasting too much time handling overdraft issues.
Dispute Suite Platinum
DisputeSuite is a reliable web-based software for entrepreneurs and professionals who operate advanced repair businesses. They come with exciting features that set them apart in the market. For instance, their dispute management system is fully automated. Also, you can always check your client's reports and eliminate the unwanted items that can reduce their score.
| | | | |
| --- | --- | --- | --- |
| Dispute Suite Platinum | Silver | Gold | Platinum |
| Price | $300/mo | $500/mo | $800/mo |
| Number of users | 2 users | 5 users | 10 users |
| Additional users | $99/mo | $99/mo | $99/mo |
| Storage | 10mb per contract | 20mb per contract | 40mb per contract |
Pros
Efficient dispute automation process

You can easily track and monitor reports

It comes with top-notch security features
Cons
Why we like Dispute Suite Platinum?
This service comes with one of the finest security features that prevent your customer data from getting tampered with. Additionally, DisputeSuite offers various resources that improve your knowledge and help you leverage the tool.
DisputeSuite is great for any repair organization looking for any solution with all the features and tools they need to keep their clients happy.
Credit Money Machine Ultimate
If you are looking for a solution that provides dispute letters in a single click within a short time, then this service is a great option. With this service, you can be more productive by handling clients' report complaints more efficiently. Additionally, you can leverage the financial and marketing resources that will improve your profitability and knowledge.
Cost
Limited offer of $179.97/mo for 3 users
Pros
It comes with a top-notch lead Generation system

You can quickly generate dispute letters

It has software for e-commerce, finance, and marketing
Cons
The software might be overwhelming for a newbie
Why we like Credit Money Machine?
This service comes with convenient payment plans that will most likely work with a wide range of budgets. In addition, with this software, you can attend to the needs of multiple clients in a short time.
Using this service takes off the stress of doing a lot of work because most of its features are automated.
Credit Admiral Capital Plan
This repair software platform is poised to generate the best results for your clients. This software can correct errors in record time if you have clients or businesses with serious negative issues with their reports. It was developed by professionals who knew what the credit repair industry lacked.
| | | | | |
| --- | --- | --- | --- | --- |
| Credit Admiral Capital Plan | Captain | Commander | Lieutenant | Seaman |
| Price | $599/mo | $399/mo | $299/mo | $199/mo |
| Number of clients | Up to 2000 active clients | Up to 1000 active clients | Up to 500 active clients | Up to 250 active clients |
Pros
It is fortified with exceptional security features

Their services are customer-centric

It works with a robust CRM system
Cons
Why we like Credit Admiral Capital Plan?
This platform works with a fully-functional CRM system to better manage the workflow with creditor and bureau letters. Additionally, the software comes with top-notch security that protects customer data.
Anyone who uses this service can attest that it was developed by professionals who understood what clients faced when fixing their reports.
What is Credit Repair Software?
Credit repair software is structured to help you build your profile, making you more eligible for loans and other funding sources. Similarly, this tool can be used to help repair businesses manage the profiles of their clients.
There are various companies offering these services on the internet, and they can be regarded as the bridge between Do-It-Yourself repair and hiring a company to do it for you. Your advance score and report will improve over time when you get the right service.
How does Credit Repair Software Work?
Some software has tools and resources to help you fix their scores and reports. Most of these tools will help you spot features affecting your score, and they will handle the issue for you. Dispute filling is one of the common resources that most software comes with.
The software files a dispute for you with the bureaus on different grounds, like late payments, collections, etc. Some of this software come with several dispute templates and assist you in filing and tracking them.
How Much does Credit Repair Software Cost?
Many software do not have the same cost because they have different features and brand goals. However, many peg their starting monthly price at $179, and some have plans as high as $700. It is important to note that business repair software is more expensive than the ones for personal purposes. Therefore, before you use any tool, you need to verify the price and see if it meets your budget and financial goals.
Our Selection Requirements
Before we selected any software or tool, we painstakingly analyzed all the options on the market before coming up with this list. We considered factors like customer support, advanced disputes feature, a library of templates, educational resources, ability to eliminate features like late payments, tax liens, dispute process, etc.
We also had a list of requirements to explain our analysis: short overview, cost, pros and cons, and why we like the software.
Short overview: We gave a short description of why the service was considered important
Cost: We reviewed the different pricing and plans for the service
Pros and Cons: We listed the advantages and disadvantages of using the service
Why we like the software: We wrapped up with concluding points on why we think the software might be a great fit for your needs