Any of us at least once in our lives faced a loan: personally or heard about the experience from friends. Nowadays, you can take a borrowing for any need.
Let's say you are about to get married and want to have a beautiful wedding for 200 guests. Or your child dreams of getting a quality education, but you do not have the money to pay for his studies.
Or you have long dreamed of a house or a car. You should not wait for a certain moment if you can take a loan and fulfill all your desires as soon as possible. In this article, you will learn about the seven most popular loans. Brief and informative.
Personal Loans
A personal loan is a type of loan where the amount of money you receive can be used for any personal purpose. The types of personal loans can be offered by banks, credit unions, or online lenders. To receive additional money to your account, you need to contact the creditor in any banking organization.
Some of them may also charge a fee for personal borrowing. First, you fill out an application form. The lender reviews it and decides whether to approve it or not. If the application is approved, you are provided with the terms of the loan for review. You can accept or not. If you agree with them, the next step is to complete the paperwork.
The lender will then finance the loan, which means paying you the proceeds. It can come through direct deposit into your bank account or check. Then you can use the money at your discretion and proceed to repay the borrowing by the conditions set in your loan agreement.
What can I use a personal loan for?
A personal loan can be used for any personal needs. They can pay for the organization of a wedding, a trip on vacation, medical bills, or repairs in an apartment or house. Personal lending can be used in emergency situations. Sometimes people use it to organize a funeral or move to another city.
It is important to know that there are also some costs that none of the types of personal loans cover. It is better to make sure that you do not violate the terms of the borrowing. Because the use of borrowed money for prohibited purposes may result in the lender forcing you to repay the entire amount plus interest immediately.
Pros and cons of a personal loan
It can help solve financial difficulties in a short time. But, like any loan of money, they have not only advantages but also disadvantages. You can see them in the table.
| | |
| --- | --- |
| Pros | Cons |
| Fast payout that can be used immediately. | Interest rates may be higher than other loans have. |
| No requirement for a deposit in the form of a car, machine, or other property as a guarantee that you will return the funds. | More eligibility requirements. |
| Lower interest rates and higher borrowing limits. | Fees and penalties can be high. |
| Flexibility and versatility against the purposes of the loan. | Another monthly payment on top of your day-to-day expenses. |
| Easier to manage than multiple credit cards with varying interest rates, payment terms, and other variables. | Payments are higher than credit cards. |
| Improved credit score if all conditions are met. | |
Mortgage loans
Mortgage is the next type of loan. This is one of the types of home loans. It is used to buy or maintain a house, land, or other kinds of real estate. The borrower agrees to pay the lender a series of regular payments that are divided into principal and interest over a specified period of time.
The property then serves as collateral to secure the borrowing. You must apply through your preferred lender and make sure it meets several requirements. These requirements include a minimum credit score and a down payment. Home loan applications go through a rigorous screening process before they are approved.
What is a mortgage loan?
The types of home loans depend on the needs of the borrower, such as regular and fixed-rate loans. The most common one is for 15 and 30 years with a fixed interest rate.
The longer the term, the lower the monthly payment. But at the same time, the amount of interest that the person pays during the term of the borrowing is also higher.
Within different durations, there are numerous types of home loans. The most popular among them are loans from the Federal Housing Administration (FHA), US Department of Agriculture (USDA), US Department of Veterans Affairs (VA), etc. They are available to certain populations who may not have income.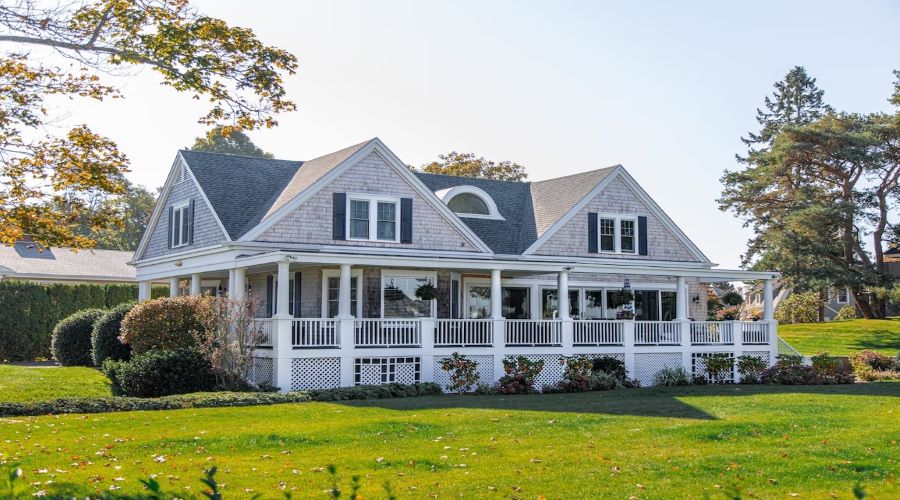 How does a mortgage loan work?
If you are an individual or own a business, you can use different types of mortgage loans to purchase property without paying the entire purchase price upfront. You will need to repay the loan plus interest over a set number of years. After that, you will become the full owner of the property.
Most traditional home loans are fully amortized. This means that the amount of the regular payment will remain the same, but with each payment during the life of the borrowing, different proportions of principal and interest will be paid. Home loans are also known as property liens or property claims.
If you stop paying your mortgage, the lender can foreclose on the property. Imagine, you buy an apartment or home and mortgage your real estate to your lender, who then has a title.
This ensures the lender's interest in the property should you default on your financial obligations. If foreclosed, the lender can expel you, sell the property, and use the money from the sale to pay off one of the specific types of home loan debt.
What can I use a mortgage loan for?
It is used to buy a home or refinance an existing mortgage. If you're buying a house, it's almost impossible for you to get that money directly because it goes straight to the seller. In addition, the lender may take possession of the property and sell it if you do not make payments or meet the terms of your agreement.
However, if you've already made your home loan payments, you can get 2500 cash now in the form of a home equity lending or a line of credit. When you receive this type of cash refinancing, you can spend money on anything.
Pros and cons of a mortgage loan
Undoubtedly, a home loan is one of the good ways to buy an apartment now, and not pay right away. But, like any borrowing, this type has its advantages and disadvantages. We have collected them in the table below.
| | |
| --- | --- |
| Pros | Cons |
| Possibility to own a house, spreading expenses over several years. | Pay back more money than you borrow. |
| Flexibility and versatility | The need to consider any mortgage fees such as set-up fees, appraisal fees, remortgage fees, and transfer costs. |
| Government support for those who buy real estate for the first time. | Your home is at risk if you can't keep up with the repayments. |
| The interest you pay on the types of home loans is much lower than that of a personal loan. | |
Auto Loans
A car is often a person's second-biggest purchase, after a home. Auto loans are similar to home purchase credits. This is a type of loan that allows people to borrow money to buy a car or any other form of transportation. These are simple interest loans that must be repaid within three or five years.
After paying off such a credit, you get your purchase in full possession. Once the process of searching for and submitting your financial information is completed, several lenders will offer you a car credit for a certain amount at an interest rate, commonly referred to as an annual interest rate (APR) of 5%.
What is an auto loan?
Auto loans help make cars, which often cost tens of thousands of dollars, more affordable. After all, the amount is divided into monthly payments that are suitable for the different budgets of the borrower.
Depending on your credit score, annual income and loan size, you may be offered auto loans with a wide range of repayment terms. According to the contract between the borrower and the lender, it is taken for a period of one to five years.
At one of the first stages, you connect to the car credit calculator to get favorable credit conditions. Then you can find out what your payments can be under different terms and decide what is the most affordable monthly payment term for you personally.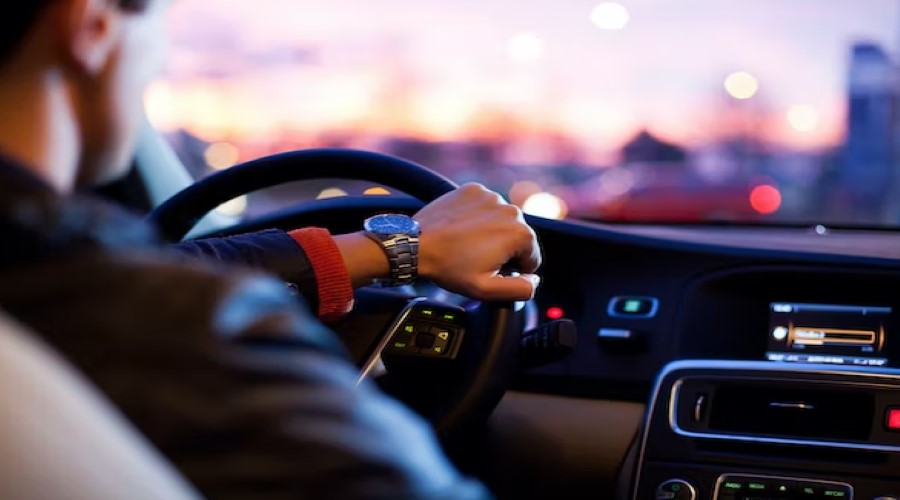 How does an auto loan work?
The vehicle you buy secures the credit, so the lender takes less risk. In most cases, the money is transferred directly to the seller, and your lender will hold the car as collateral until you pay off the loan. But just like with a previous type, you can also refinance car with cash.
This means that you get new credit and borrow for the same car, which sometimes exceeds the given value up to 125%. You can use this extra money as you see fit. However, the lender will still have a lien on the car and can seize it if you miss payments. Since many buyers buy more expensive cars these days, many lenders now offer car credits with maturities up to 80 months (7 years).
The longer repayment term makes the monthly payments smaller than they would be in the case of a shorter-term auto loan. But you will still have to pay more interest payments over the life of the borrowing as you have to make more deposits.
What can I use an auto loan for
There is a big difference between auto and other consumer loans. An auto credit is a secured loan designed to buy a car, while others can be used to buy almost anything. For this reason, interest rates on auto loans are usually lower than on consumer lendings.
This is because the lender takes less risk, as he can confiscate the car to cover the outstanding loan if necessary. The auto credit is also a fixed-term loan. It pays off within a certain period, such as three, four, or five years. If these are consumer loans, then customers are offered to choose a particular payback period.
Pros and cons of an auto loan
Taking out such a loan is a great way to get behind the wheel of your personal car quickly. And with proper financing, you can avoid all the negative consequences of auto financing. Understanding all the advantages and disadvantages of auto loans will help you with this.
| | |
| --- | --- |
| Pros | Cons |
| Opportunity to buy a car or any other transport. | Monthly payments with a car loan calculator. |
| Car financing can improve your credit. | The lower your credit score, the higher your interest rates will be. |
| The opportunity to get exactly the transport that you have always dreamed of. | Down payment is often necessary. |
Student Loans
Student loans are one of the most difficult. The government subsidizes some student loan interest rates because an educated population is considered a good investment.
In addition, banks are willing to offer different types of student loans because college-educated adults are more likely to have the income needed to repay. With student loans, you get a large amount of money in your bank account, and no one monitors what you do with these funds.
You should spend this money on expenses related to higher education. Tuition and fees are obviously a logical expense and investment for the future, as are textbooks and rent. A vacation or a new TV is usually not a good student borrowing expense because you don't need those things for your education.
What is a student loan?
Student loans are designed to pay for college or university education. But the money you borrow can be used not only to pay for education, but also to cover living expenses. It is important to know this information because tuition and fees are only part of your actual bill.
According to the US Department of Education, total tuition is the complete amount you will pay for college each year. The basic list also includes payment for books and supplies, meals, student transport, and personal expenses for study. Expenses are for one academic year and are adjusted annually from college to college, from university to university.
How does a student loan work?
Both federal and private loans are issued directly to your institution, which takes care of tuition fees, room, and board fees if you live on campus. Any remaining funds from the credit will be distributed among you in accordance with the policy of your college or university. You can then return any funds you don't need or use them for living expenses, transportation, books, and supplies.
What can I use a student loan for?
It includes a wide range of services. Here are some of the opportunities that can be covered with a loan:
Payment for tuition and related services;
Accommodation and meals on campus;
Off-campus housing and utilities;
Transport, including gasoline, tolls, buses, and trains;
Books, textbooks, notebooks, and equipment in the specialty;
Personal items, including toiletries and medicines;
Housing accessories, including bed linen, microwave oven and utensils;
Care of dependents;
Fee for professional testing, licensing and certificates;
Study abroad program costs.
Everything else that is not included in the list of services cannot be used in the student credit package.
Pros and cons of a student loan
Undoubtedly, a student loan can help you if you want to get an education but do not have large financial resources. Do not be careless and forget that any type of lending has not only advantages but also disadvantages. We have compiled a comparison table for you to draw a conclusion.
| | |
| --- | --- |
| Pros | Cons |
| Excellent credit experience awards. | Not eligible for income-driven payment or federal forgiveness. |
| Having higher borrowing limits than federal debt. | Interest rates can be variable. |
| In the event of default, there is a statute of limitations. The statute of limitations varies by state and ranges from three to 10 years. | There is no federal subsidy. |
| A loan assistance program from your state or employer. | A cosigner may be necessary. |
Payday loans
Another kind is a payday loan. This type is short-term, in which the lender provides credit at high interest, depending on your income. Its principal is usually part of your next paycheck. Although there is no set definition for a payday loan, as a general rule, this lending is for $500 or less.
Depending on your state's laws, these borrowings may be available through in-store payday lenders or online. A payday credit is frequently repaid in one payment on the next payday or when income is received from another source (pension or social security).
The repayment period is often two to four weeks from the date the loan is issued. What will be the term can be seen in the borrowing agreement before salary.
What is a payday loan?
Payday loans charge high-interest rates and do not require collateral. Payday credit proceeds can be provided to you in cash or check, electronically to your account, or loaded onto a prepaid debit card. To pay off a loan, you usually write a check with a due date on the full balance, including fees.
Or you give the lender permission to electronically debit your bank, credit union, or prepaid card account. If you don't repay the loan on or before the due date, the lender can cash the check or withdraw money from your account electronically. Other characteristics of the loan may vary.
How does a payday loan work?
As you saw earlier, payday lenders charge high fees and interest. If you need to borrow money to buy or pay a bill, look for the best terms and rates first. Payday loans are usually taken for two weeks. You can write a check with a deferred date or enter a debit card number and get cash on the same day.
When the due date approaches, the lender cashes your check to pay off the loan in full. You also have an opportunity to arrange to pay the debt in cash at a credit office. You can ask to extend the credit if you do not have time to repay it by the due date. The lender will treat it like another payday loan and charge you another fee.
What can I use a payday loan for?
This type of loan is suitable for you if you have minor financial difficulties that need to be resolved in a short term. Or you want to purchase some item or service worth up to $250-500.
Sometimes, people take out payday borrowings, when there are a couple of days left until the next paycheck, and there is no money in the account. Then it makes sense to contact creditors or use a special application. Some of these applications also help to learn financial literacy and personal asset management.
Pros and cons of a payday loan
Like all forms of loans in this article, a payday loan does not exist without pros and cons. We have compiled a special table for you to get acquainted with them and then decide for yourself whether such a service suits you or not.
| | |
| --- | --- |
| Pros | Cons |
| Easy access to credit money. | Depending on the state, payday loans carry high interest rates. |
| Fewer requirements than other credits have. | They target low-income, minority communities. |
| Most lenders do not require a good credit history. | It's easy to get trapped in a debt cycle. |
| Payday loans are not secured by personal property. | They have access to your bank account. |
Small Business Loans
Small business loans may only be used to conduct your business. You cannot use them to pay off other debts or buy property. However, they are available for buying new equipment, refinancing existing debt, opening a line of credit, and other purposes.
Under this program, you can borrow from $20,000 to $5 million for up to 10 years. Small business loans appeal to many small industry owners with below-market interest rates. Payments are made monthly, and you will not pay any early repayment fees.
What is a small business loan?
If you need to sponsor or help your small business with money, you can take out a special loan. It has the advantage that the interest rate, which can be fixed or variable, tends to be competitive and lower than other forms of business financing.
You will also be able to repay the credit over several years. You are also flexible in how you use the loan. For example, you can use a small business emergency loan to expand to a new location, replenish supplies, or hire new employees.
How does a small business loan work?
If you have ever taken out a mortgage or financed a home purchase, then you are probably familiar with the emergency borrowing mechanism that is used in a small business loan.
Term loans are issued with a lump sum of capital from the lender and are repaid in fixed installments according to a schedule until you repay the principal and interest on the loan. Maturities can vary from short term (12 months or less) to medium term (1-3 years) and long term (3+ years).
Term credits are usually secured by your business assets and may require a personal guarantee. That is, your personal assets should be able to be held liable if your business defaults on a loan. Your business must have at least three years of business history to qualify for this type of borrowing.
What can I use a small business loan for?
A small business loan gives you access to money that you can invest in your business. Funds can be used for a variety of purposes, for example, in working capital or improving business processes, repair of equipment, technology and personnel, acquisition of a business, purchase of real estate, and much more.
When a bank evaluates whether you qualify for a loan and how much debt your business can afford, they look at different factors such as the state of your business, available collateral, your cash flow, and your character.
Depending on which type of borrowing product you are applying for, requirements and conditions may vary. So make sure you understand your lender's terms and conditions in order to meet his requirements.
Pros and cons of a small business loan
If you own a small business, then this type of loan will help you expand and reorganize in a short time. But, you need to know that small business loans have their pitfalls. Let's take a look at its pros and cons.
| | |
| --- | --- |
| Pros | Cons |
| Broad qualification requirements – great opportunities. | A down payment is required in most cases. |
| Availability for businesses that are not subject to traditional credit requirements. | A deposit may be required. |
| Small and large loan amounts are offered. | Personal liability in case of bankruptcy of the enterprise. |
Family Loans
A family loan, or intra-family loan, is a loan between family members. Family loans are often less formal than personal loans from traditional lenders. This type of borrowing may have no contracts where the borrower or lender keeps track of interest due and repayment schedules at all.
A large credit can help a family member save a fortune in interest payments over the life of the loan. But of all loans, this is the most difficult in terms of performance.
What is a family loan?
A family loan can be an inexpensive and safer option than other forms of loans. The money can be spent on a down payment on a house, to start a business, or to pay off high-interest debts. Nevertheless, this is not just a gift that you make to your relative. It is a serious procedure that requires the signature of documents and responsibility.
You cannot decide what interest rate the loan will have. Everything is controlled by law. Moreover, if the credit amount exceeds $10,000 or the lending recipient uses the money to generate income (investing in stocks or bonds), you must report interest income on your tax return.
How does a family loan work?
Family loans, like the relationships of people within the family, can be risky. First of all, you will need to find out the terms. You agree on the repayment schedule and interest rate on the credit with the borrower before granting the lending. All this is written in the document.
Then it is worth taking care of legal protection. If someone in the family defaults on a lending, the lender must decide whether to sue that person or cover the financial loss. Money in a family loan has its limitations in use.
In some cases, they are not considered valid sources of funding for a down payment on a mortgage. Therefore, this type of lending is not suitable for buying real estate for a living.
What can I use a family loan for?
This type of loan is suitable for you if your family relationships are strong. Credit is a very complex thing. This can jeopardize your relationship with the lender and their finances. Success requires clear communication and perhaps even a written agreement with detailed loan terms.
Having a notarized and signed agreement with a family member can seem impersonal. But having such a document can prevent misunderstanding and disappointment. Be sure to include both parties in the decision-making process.
It may contain the amount of the credit and how it will be used, all repayment terms, frequency and terms, as well as the interest rate and the ability to repay it ahead of schedule without penalties. As well as conditions for lending in emergency situations.
Pros and cons of a family loan
Helping out your relative is a noble deed. At first glance, it seems that this has only positive consequences. But it's not. You need to keep in mind that family loans also have disadvantages. We invite you to take a look at the table.
| | |
| --- | --- |
| Pros | Cons |
| Credit history is not important. | Presence of a bill of exchange. |
| Low interest rates. | You may have to pay interest on the income received from the loan. |
| Mutual benefit for all loan participants. | You probably won't improve your credit history. |
Conclusion
As you have noticed, credit is a good tool for achieving goals, but only when approached wisely. Do not forget to pre-read the information about the lenders and the interest rates they offer.
Always read the contract carefully and do not take a borrowing if you are not sure that you will be able to deposit money on time. And it is worth noting that lending conditions may vary from state to state.
Consider this factor too. Some loans, such as for buying a car or a house, have nice bonuses as they are geared towards a specific type of purchase or payment. This is their convenience. But if you take a payday or a family loan, then you need to be careful with them, as they require a certain responsibility.