The rapid development of digital technologies has laid the groundwork for a number of significant innovations in the field of finance. It also highlighted a new segment in the architecture of the global financial system, called "financial technology" or "Fintech."
It should be noted that today in the scientific literature, there is no unified approach to the definition of Fintech. But it mainly means the provision of financial services by non-banking institutions, which are usually related to the IT sector.
According to research by the Bank for International Settlements, the interests of Fintech representatives are focused on traditional banking activities. These include settlement services (41% of all projects implemented in the world), lending, and capital management services (18% of projects).
At the same time, innovations related to the organization of lending are gradually separated into a separate area of ​​development, which is called Fintech lending. An important component of Fintech lending is peer-to-peer or P2P lending.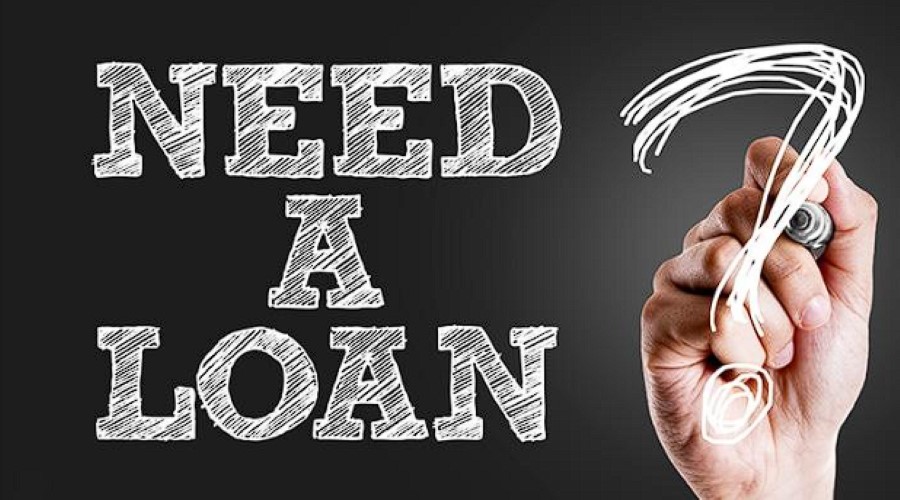 Upstart is a striking example of a P2P platform. Upstart review shows that this independent company was founded in 2012 by D. Girouard, together with Paul Gu and Anna M. The Upstart online application is very popular today because it allows getting a loan quickly and without any problems. If you are looking for a detailed Upstart app review, be sure to find it here. Our review of Upstart differs in its completeness and accuracy. Read the material carefully.
Pros and Cons of Upstart
In partnership with small regional banks and credit unions, Upstart provides consumer loans using non-traditional variables, for example, education, employment, and other metrics for predicting creditworthiness. The Upstart model has many advantages over traditional forms of lending, allowing more applicants to be approved with less loss. The other benefits of the company include the following:
The platform has accumulated more than 15 billion data points (borrower assessment parameters);

The number of issued cash loans exceeds 622,000;

The loss ratio is 75%;

Loan disbursement automation reached 70%;

The company's artificial intelligence technologies boost the US loan market to $13 trillion.
The weaknesses of Upstart are:
There is no diversification; that is, the source of revenue is a single product;

The lion's share of all loans issued (more than 70% in 2020) falls on the Cross River bank;

System banks are not in a hurry to become Upstart clients but rather prefer partner contacts through related investment companies;

Due to the Covid-19 epidemic, the company's revenue has dropped significantly;

The machine learning model has not been tested in a prolonged recession or economic crisis.
Thus, Upstart has its pros and cons. But still, everyone who uses the application in order to receive money gets it quite quickly. This is due to the most important benefit of the platform – the use of artificial intelligence. Find more detailed information about the work of the company in the section below.
How Upstart Works?
Upstart offers loans ranging from $1,000 to $50,000 with interest rates from 5.99% to 35.99% for 3 to 5-year terms. Loans can be obtained from this service provider for almost any need (repaying a student loan, buying a car, paying medical bills, or supporting a business) to an existing bank account. It should be noted that Upstart's business is constantly growing. The target audience is clients aged 20-30 who do not have a long credit history (which makes it difficult to obtain a loan according to generally accepted criteria) but have the potential to meet obligations.
The platform itself brings together consumers and a network of partner banks of the company. With the help of artificial intelligence, consumers get a high loan approval rate at lower interest charges and without the need to pay costly overdraft fees. Partner banks, in turn, gain access to new customers with low fraud rates.
Since the company was founded, partner banks have issued over 622,000 loans to individuals. For 9 months of 2020, approximately 70% of loans issued through the Upstart platform were fully automated.
As mentioned above, the platform of the Upstart company uses AI and machine learning to assess loan risk. At the moment, AI includes more than 1600 variables that are "trained" in more than 9 million possible loan repayment events. Despite the complexity of the technology, the platform is provided to customers as a simple cloud application.
Through the platform, customers can quickly learn about the minimum deposit, bank accounts, and fees, choose the right loan and provide the necessary information for verification. The consumer lending process can be represented as follows:
Online questionnaire. Provides answers to bank account questions regarding personal information, education, and employment history. After checking account, the platform evaluates the client for a potential direct deposit;

Direct deposits. After receiving the approval of the linked bank account, the platform provides a loan offer from banks. The consumer can study the rates, commissions on the deposit, the possible loan amount, and terms;

Verification. If a loan offer is selected, the platform checks the data provided;

Issuance. After completion of the verification and agreement with the terms of the loan, the money is transferred to the debit card on the next business day.
Upstart Features
So, we already know that Upstart is an AI-powered lending platform that connects borrowers with partner lenders. Due to the use of many variables, such as education in a higher education institution, the opportunity for applicants to access loans is quite large. Personal loans range from $1,000 to $50,000 and are issued for a period of 3 to 5 years. However, interest rates on financial products are high.
In addition, the service charges an origination fee, late payment fee, ACH return fee, as well as a fee for a paper copy. But this is suitable for the target audience (and these are young people aged 20-30 years old) because of the lack of long credit history and the ability to choose between many creditor companies.
The main types of loans include personal loans, home loans, student loans, car loans, etc. Each type of loan is useful for different purposes and has a different amount of dollars, APR ranges, and repayment terms and conditions.
The advance feature of all types of loans is as follows: the borrower receives a lump sum payment and repays it over time. Some loans have a wide range of uses, while others only offer budgeting for certain expenses. Below you can find out in detail about all available types of loans and financial solutions.
Personal Loans
Personal loans are one of the most versatile types of loans, providing funds for almost any purpose, as long as it is not illegal. Individual lenders may impose limits on what their loans can be used for. For example, you generally cannot receive funds and use them for a college education. But Upstart does not bring any restrictions.
Auto Loans
The cost of a car ownership loan can be up to 25% of the loan amount. It all depends on whether the car is new or used and on how long the loan is valid. If the borrower does not meet the loan terms, the lender can take the car. Therefore, you should make payments according to the established schedule.
It is also important to note that people can take out a loan for almost any other type of vehicle, including boats, planes, and so on.
Student Loans
Student loans cover education and related expenses for products and services. This includes schooling, housing, meals, textbooks, transportation, and so on. These loans should not be used to cover non-tuition-related expenses, although lenders do not actually track how the money transferred to your bank account is spent.
Home Repair Loans
Those people who need urgent home repairs can contact Upstart and get a home repair loan. The loan procedure is not complicated, about the same as when taking any other loan. The money received can be spent on the purchase of building materials, the replacement of pipes, and equipment, paying for the services of a painter, etc.
Medical Loans
When you turn to a medical institution for help, you do not always know what the bill for services will be. Often visiting a doctor, you need to undergo examinations. All such services require additional funds. If there is not enough money, you can use Upstart loans and get funds for medical care, medicines, surgery, etc.
Upstart Fees & Rates
As for Upstart overdraft fees, they are provided in a number of cases. There is no monthly fee on a regular basis. However, there is a one-time origination membership fee. Its cost is from 0% to 10% of the target amount. A late payment fee of $15 or approximately 5% of the monthly overdue amount is charged for each late payment.
ACH Return fee is also provided per occurrence and is $15. Each client of the application has the opportunity to receive a paper copy upon request, but in this case, a commission of 10 dollars is charged.
Annual interest rates start from 5.99%. In some cases, the annual percentage can reach 35.99%. It all depends on the loan amount, terms, and conditions. The annual interest rate is the cost of the loan at an annual rate and reflects both the client`s interest rate and an origination fee of 0.99-5.99% of the debt amount. It is deducted from any loan funds the client receives.
All fees & rates are transparent and fixed. No additional fees are required. Therefore, you always see what you need to pay for and can pre-calculate your monthly expenses.
Upstart Safety and Security
Upstart offers unsecured personal loans to most of its customers. That is, the money you borrow from a lender is not secured by a property such as a car or a house within a set time period. Despite this, some credit unions may seize the accounts you have at the institution.
The platform is accredited as quite reliable. Upstart does not rent or sell personal information about its customers to third parties. However, the contract prescribes cases when the company has the right to share the personal data of customers with third parties. When concluding a contract, try to pay attention to this. Keep in mind that any information that does not identify a specific person cannot be considered personal.
The Upstart app is secure since it is free of malware and viruses. But still, it is better to use it with a high-quality anti-virus program installed on your device. This will allow you to receive money safely and avoid any risks related to personal security.
Trustworthiness & BBB Rating of Upstart
Surely you will agree that in order to determine the trustworthiness of Upstart, it is necessary to consider a number of important characteristics and ratings. The first thing that is significant in this regard is that the company operates on a legal basis. That is, it does not violate the law but accordingly offers its services within the framework of legislation that protects the rights of each client.
The second thing you should pay attention to is the reputation of this lender. According to a study by US News, it is quite good, and the platform receives 4.3 out of 5 stars overall in the rating of modern online lenders. Accessibility is rated 4.0, customer service – 4.6, and compliance with the requirements – 4.3.
According to Trustpilot, which has conducted research based on approximately 20,000 customer reviews, Upstart deserves 4.9 out of 5 stars. In 2021, the Consumer Financial Protection Bureau recorded 64 complaints about consumer loans issued by Upstart. 63 clients received instant responses to their complaints, and only 1 person received a delayed response.
And the most important thing you should know about the trustworthiness of Upstart is that it has been BBB accredited since 2015 and has an A+ rating.
Upstart Mobile Support and Accessibility
Upstart is available across devices, so customers can easily visit the platform using their iPhone or tablet. A simple and intuitive desktop interface of a modern smartphone allows quick finding of the necessary information and filling out a loan application.
Therefore, if you have an Android device in your hands and need to borrow a certain amount of money, you can confidently contact Upstart and receive direct deposits without any hassle.
Customer Service at Upstart
If you experience any difficulties while using the app or have concerns, you can always resolve problematic situations by contacting customer service. You can either call the local phone number (650) 204-1000, use the free call 1-855-438-8778, or send a mail to the company's email address.
Upstart customer service can be called any day of the week, whether it's Monday or Saturday. From 6 am to 5 pm are working hours.
Is Upstart Good Choice for You?
In the course of studying customer reviews, we concluded that Upstart is great for those who have a good credit score. If you have a credit score of less than 600, you are unlikely to be able to apply and get borrowed funds. The service is popular among young people aged 20-30 who do not yet have a long credit history but managed to earn a high credit score due to a responsible attitude to the loan.
Pay attention that a guarantor is not required to obtain a loan. Only the private data of an individual taking a short-term or long-term loan and the purposes for which he will spend it (medical bills, car/home repairs, rent and utility, etc.) are considered.
If you want to take a loan by providing a certificate of income of your husband/wife or any other relative, then this will not work. Since this is a personal loan, and you need to refinance it yourself, only your personal income (paycheck, social security income, disability, retirement, etc.) is taken into account.
Apps Like Upstart
Of course, you can find many alternatives to Upstart on the Internet. But whether you should use them or not – the choice is yours. The table below lists some of the more popular Upstart type applications. Consider the pros and cons of each carefully.
App Name

Same Features

Distinctive Features

Avant

1. Sufficiently flexible in lending to self-employed borrowers;

2. Deserves the trust of customers, as it has fixed fees and rates.

1. Origination fee ranges from 0.95% to 4.57%;

2. Only 580 points are required to get credit, while Upstart requires at least 600;

3. The minimum loan is not less than $2,000, and the maximum loan is not more than $35,000;

4. High annual interest rates.

LendingClub

1. Has a user-friendly application;

2. Loans are funded by investors.

1. Interest rates are higher than Upstart;

2. More stringent credit requirements;

3. The maximum loan amount is $40,000.

Best Egg

1. Similar loan requirements and amounts;

2. Credit score not less than 600;

3. Availability of origination fee.

1. There may be various difficulties in obtaining a loan if you are self-employed;

2. No $1,000 loans.
How we Review
So, our review process, based on analysis of the Upstart lending platform, customer feedback, and materials from the global network, is coming to an end. We have identified the features of the work, the main characteristics, as well as the pros and cons of the Upstart application. In addition, the issue of accessibility, client support, and platform security was considered.
The analysis performed indicates that Upstart is popular today among people who have a good credit score of at least 600. It has its pros and cons that are important to consider before using the services offered. There are many Upstart alternatives on the web. But each of them also has its own strengths and weaknesses. Therefore, the choice of platform should be yours. We hope the information provided will help you make the right choice.
Don't forget to consider the Frequently Asked Questions section. You can find valuable information there that you may not have received in the review itself.