American Express is one of the most valued credit card providers in Canada. Besides having up to 20 credit card options, they also offer various benefits for their customers. They even offer a welcome bonus to their new clients!
They give out Membership Rewards® bonus points with different cards, and the amount depends on the one you choose. Of course, different terms apply to each bonus. For example, for the American Express Cobalt Card, you can get up to 30,000 points.
Canadians enjoy this option because they have a return on their spending. Another perk they have are very low annual and monthly fees. Most of them end up being around $150 per year.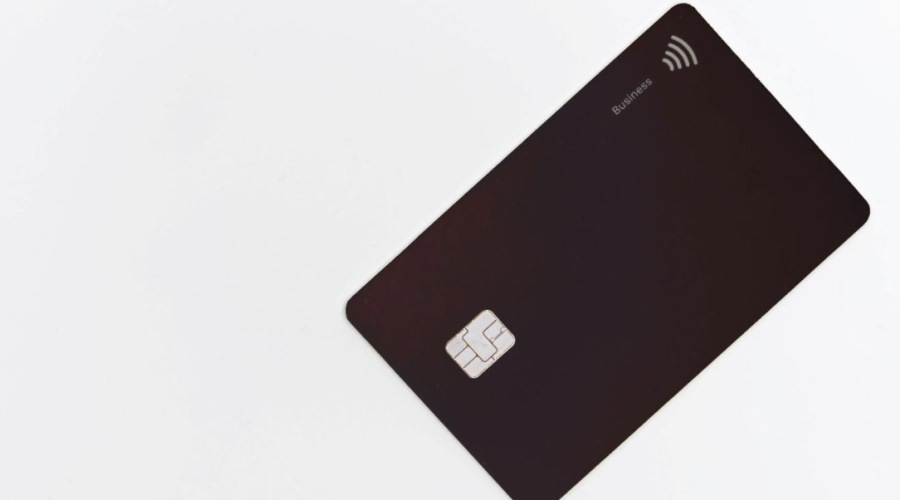 American Express Canadian Rate
When rating a credit card provider, it is important to stay objective and consider as many aspects as possible. From reviews to customer support, everything matters. This section will give you an honest American Express Canadian credit card review!
| | |
| --- | --- |
| Reputation | 4,4 |
| Quality of services provided | 4,3 |
| Speed of service | 4,1 |
| Price of services | 4 |
| Available options | 4,6 |
| Quality of mobile app | 4,7 |
| Quality of service support | 4,6 |
About American Express Canadian Credit Cards
American Express was established in 1853 in Canada, with its first office in Toronto. From the very beginning, they focused on providing their customer easy and safe access to their money with a rewarding program. Today, their corporation is known as Amex Canada Inc., with over 1500 employees.
Currently, they have three branches in Markham, Ontario, on 101 McNabb Street. Most of their business is handled online to make the user experience more comfortable. Both Amex Canada Inc. and Amex Bank of Canada are owned by the New York-based American Express Travel Related Services Company, Inc.
American Express Cards
American Express Credit card, commonly known as Amex, is a credit card you can use for paying electronically. It is owned and traded by the American Express company. There is a wide variety of these cards, customized for individuals and big or small businesses.
To get one of these, your income must be higher than your expenses. You also have to be over 18 years old. You can find some of the most common Amex cards below.
Personal Cards
Personal cards are an option offered to individuals. They are utilized for daily expenses to provide you with easy access to your funds. These cards can be used at any location and with any retailer that accepts your particular type.
Personal cards are generally used to buy groceries, pay bills, and other household costs. Some of these give you access to a line of credit. However, this is optional and can be discussed with Amex.
APR (Annual Percentage Rate) for Personal Amex Card varies, but the average range is from 14% to 27%. Depending on your card of choice, you might be exposed to fees from $0 to $500 on an annual basis.
Some of those cards are American Express Cobalt® Card with an interest rate of 21% and a monthly fee of $12.99; the American Express® Gold Rewards Card; The Platinum Card® (with an annual fee of $699.)
Credit Cards
A credit card can be a very useful and convenient option. They provide you with a line of credit that you can use to make purchases. If you get an overdraft or a cash advance, this will be considered a loan, and you are expected to pay it back.
One of the requirements for using credit cards is to make a minimum monthly payment. The due date will be determined by the bank. You can also use credit cards for money transfers.
American Express offers multiple types of credit cards. Some of these are:
American Express® Gold Card – with an annual fee of $250. APR can vary anywhere from 18.24% to 25.24%.

Delta SkyMiles® Gold American Express Card – No fees in your first year and an annual fee of $99 later on. APR varies from 17.99% to 26.99%.

American Express Platinum Card® – Annual fee of $695 and a variable APR from 18.24% to 25.24%.
Small Business Cards
Small Business Cards have a specific purpose and are issued to business owners. They provide them with a limited line of credit to be used for any work-related purchases. Much like with personal cards, you have to repay the card balance by the end of the billing cycle.
Amex has a wide selection of these cards with low APR and variable annual fees. Some of them are the following:
American Express® Aeroplan®* Business Reserve Card – With an annual fee of $599 and a 16.99% interest rate.

Business Platinum Card® from American Express – Annual fee of $499 and up to 55 days of no interest rates.

American Express® Business EdgeTM Card – With an annual fee of $99 and interest rates of 19.99%.
Corporate Cards
Unlike Small Business Cards, Corporate Cards are issued to larger corporations. Bear in mind that when it comes to these, the entire business entity is responsible for the card, not just the owner. They are generally requested by employers for their employees.
Corporate cards are used to cover business expenses, such as business trips, hotel stays, and similar costs. Amex corporate card provides businesses with a simple insight into expenses and the benefit of paying virtually!
Some of the options offered by AMEX Canada are the following:
American Express® Aeroplan®* Corporate Card – with an annual fee of $120!

American Express® Aeroplan®* Corporate Reserve Card – annual fee of $699 for top-tier services!

Corporate Platinum Card® from American Express – with an annual fee of $499 and numerous privileges!

American Express® Corporate Gold Card – annual fee of $75.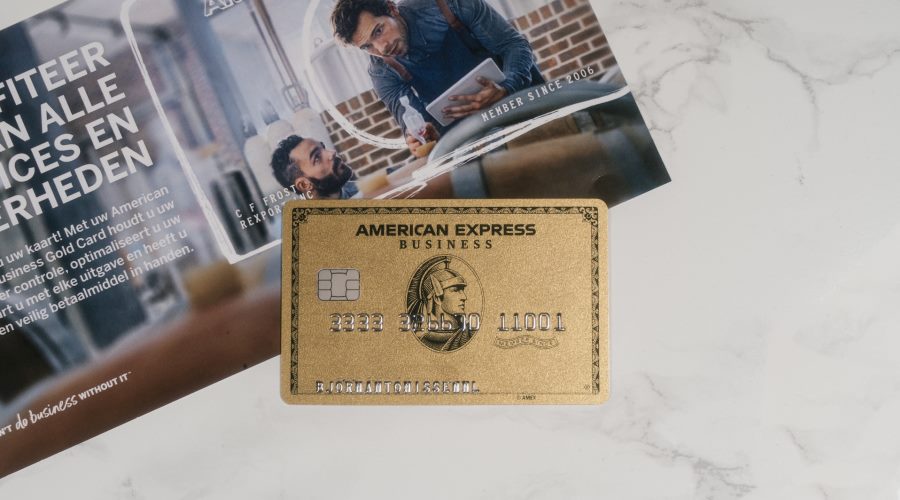 Why American Express?
American Express is a credit card of choice for many Canadian citizens. There are multiple reasons why they are so popular in Canada. Apart from offering a wide variety of cards, they also give you specific benefits.
For instance, some of their cards do not charge interest rates for the entire first year! There are also credit cards with extremely low APR, and another perk is that they are accepted in most places. They are also the best credit card processors for travelers, whether it be a business or a personal trip.
You can easily book your trip and hotels online, even using their website. If you are included in Cardmember benefits, you might get special rates on your trip expenses! Amex Canada also offers extra points for travel-related purchases on specific cards, such as American Express® Aeroplan®* Business Reserve Card.
What to Consider About American Express?
Before choosing your card provider, doing research on the company is mandatory. Compare and contrast to make sure you get the best deal. When it comes to Amex Canada, there are very few things to look out for.
For example, one of those things is that annual fees tend to be higher than average on certain cards. However, this does not mean they do not offer alternatives. Another drawback would be that some places do not accept American Express.
Lastly, having many options can be highly beneficial but also overwhelming. Sometimes it is difficult to make a choice as you are afraid not to make the wrong one. As American Express has various options, some might consider this confusing.
American Express Online Services Account
Amex Canada gives you an incredible option of using their services online! You can either create an account on the website or download the Amex app. For the best experience, you can use both options with the same account.
To create your account, just go to their Online Services page and enter your Card Number and ID. They utilize fraud detection programs to prevent any unusual transactions and potential data theft.
This program does not only give you access to your information and the ability to make purchases, but you can also enjoy many of its benefits. They commonly put out offers you can sign up for to get either bonus points or statement credits. Bear in mind that American Express® Corporate Cards and Prepaid Cards cannot participate in such offers.
Methodology
Choosing the right credit card provider can be confusing. That is why you need to review each bank carefully. One of the first things you should look into is the bank's reputation and ratings from others.
If a bank has satisfied customers, that means they must be doing something right! Other things you want to be informed about are interest rates, fees, and any other additional charges. Think about whether the services they provide are worth the fees that come with them.
Amex Canada was evaluated by these criteria, and they certainly stand out with their quality of services. They also offer online banking, which is another important aspect in this day and age. American Express Canada also has excellent customer support for general and specific inquiries, available to you 24/7, every day!