Having a conversation about financial matters is a struggle for most people. Not everyone knows, for instance, what is the eic credit. We all understand that it's imperative to have your financial house in order, however, most people typically don't.
The fear that you face around this issue will never subside until you decide to take action. You either need to do-it-yourself (which most won't commit to doing) or enlist the aid of a financial planner.
Financial planners don't get a ton of fanfare, but they should.
What You Need to Know About a Financial Planner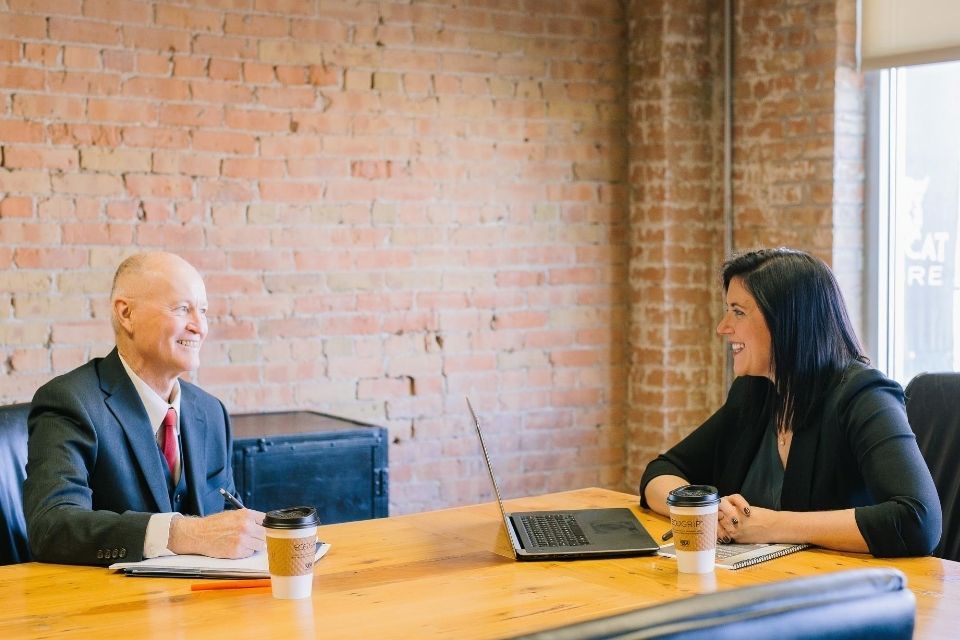 The issue stems from the fact that people don't understand the value that a financial planner can provide. People don't understand that a financial planner may be the solution to all of their money woes. People don't understand that a financial planner needs to be cherished just like your barber or hair stylist.
Wait…like your barber or hair stylist? Yes!! When you need your hair done for an event or before you go on a trip, you will move mountains to get that appointment. Or if your person doesn't do appointments, you will wait as long as it takes. Why?? Because looking good is non-negotiable!!
However, when it comes to financial matters, you're okay with NOT taking immediate action and continuing a life of financial misery.

There isn't a sense of urgency when it comes to interacting with a financial planner, nor is there typically an immediate (there are exceptions) outcome received. Thus, people tend to shy away from meeting with a financial planner or they constantly reschedule their appointment.
Now that we've addressed the psychology behind why people avoid financial planners, let's move on and take a look at what you need to consider when you are ready to find your go to person.
For starters, whoever you decide on, you actually need to like them. It doesn't make much sense to do business with someone that you don't like. Next, it's recommended that you should interview 2-3 candidates before making your decision.
Before finishing that first meeting (which is typically the free consultation that most will offer) you should know exactly how they get paid and what they are capable of doing for you.
Here's a menu (of sorts) that you should consider when walking into that first meeting. A financial planner usually works in one of 3 ways:
Transactional-Based Business (Needs Analysis)
Think of this level as the basic package. You need a solution and this planner can sell it to you.
The planner will capture the necessary information as it applies to your need, conduct an analysis, and will conclude with recommending a solution(s).
It doesn't require much follow up after the transaction is complete. The planner will be in touch at a minimum annually to do a review or may be in touch periodically for service related matters.
The planner earns a commission on the solution that is sold.
Managed Money (Wealth Management)
This can be considered the "I'm in it with my client" level. You are entrusting the planner to manage a certain amount of money for you.
The services at this level may involve the following as it relates to your money:
how your portfolio is allocated amongst the different asset classes
managing risk within the portfolio
enhancing (growing) your portfolio
tax planning
You will probably meet with your planner on a quarterly basis to review your account. The planner will charge a quarterly fee based on the solution chosen and the account size.
A fee-based relationship requires the planner to act in the best interest of the client because their compensation is tied directly to performance. Good performance, better pay, poor performance, less pay.
Comprehensive Financial Planning
This level is like the deluxe service at the car wash. The planner is going to assist you with an in-depth analysis of some or all of the following areas:
Net Worth and Cash Flow
Investment Planning & Allocation
Risk Management
Retirement Planning
Income Tax Planning
Estate Planning
At this level, you will meet as necessary to help ensure that you understand your financial plan. At a minimum, you will conduct an annual review of your plan.
Compensation at this level is two-fold. First, there will be an agreed upon fee for the financial planning service. Second, a commission and/or fees will be earned by the planner if you decide to purchase any solution(s) to implement your financial plan.
Some people choose to only have the planner produce their financial plan, pay the fee, and opt to implement a solution(s) with another planner.
Jasper Smith, affectionately known as Mr. #BuildWealth, is the founder of a financial empowerment initiative called The #BuildWealth Movement. The mission of the movement: to change the way people THINK and FEEL about money in order to help them achieve financial peace of mind. Jasper is the author of The #BUILDWEALTH CHALLENGE and prides himself on helping people speed up the process of building wealth by providing information and resources to help them get started.