Do you want to repay your student loans faster? If you have more than one student loan issued by more than one company or servicer, you may want to consolidate and refinance student loans.
This process makes it easier to keep track of your debt payments by combining several loans into one monthly payment issued by one company or servicer.
Keep on reading to find out more on how long does it take to consolidate student loans, what are the best places to turn to, and how to organize the whole process with less effort.
Many students worry about their student loans and the debt that is a heavy burden on their shoulders. If you have already repaid some portion of it but you are worried about the whole debt repayment, you should learn about the best ways to refinance and consolidate your student debt.
Nowadays, students may feel endless relief due to the fact that an executive order extended the pause in student loan payments with 0% interest rates through September.
Speaking about the bills from private lenders and banks, you may also look through their special debt relief programs. We will talk on how to consolidate private student loans, but you may also refinance existing student debt in order to save money.
Whether you have private or federal loans, this process is meant to lower your debt, keep track of your payments, and work toward additional monetary aims.
Student Loans Consolidation Process
When you combine several loans into one monthly payment, it will be much easier to manage your payments and repay the debt faster. Having too much college debt affects your ability to qualify for other credit options, such as a mortgage or car loans.
You may have better options if you apply for the best place to consolidate student loans such as the local bank or other companies. The whole process isn't challenging enough but it's beneficial to help you pay this debt faster and with less effort.
There are about 45 million people in America who are currently having student loan debt and the total student loan debt raised up to $1,7 trillions. While some students may benefit more from loan refinancing, others will prefer debt consolidation tailored to their needs.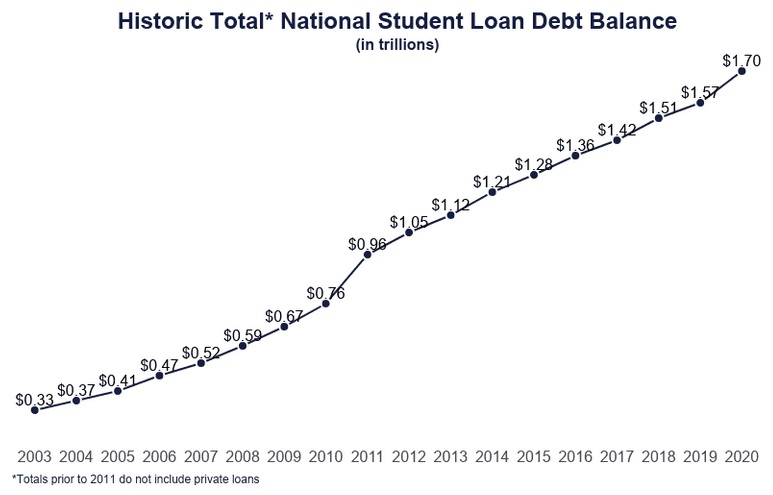 For instance, if you have several federal loans you may turn to the U.S. Department of Education. Is it good to consolidate student loans at this company or at other institutions?
It depends on the conditions you are offered. Generally, consolidation will provide you with a new term of the loan repayment and a set interest rate.
Consolidate Private Student Loans
If you have been given a student loan by a private crediting organization or servicer, you may want to learn how to consolidate private student loans and take care of student loan balance. This process allows consumers to combine several loans into a single monthly payment.
This new loan will also be issued by the bank or a private servicer. Can you consolidate defaulted student loans? If your application is approved, you will be given a new offer with new terms and rates.
The length of the repayment schedule will be increased as your monthly payment will lower. You may also get a cosigner to boost your chances of getting approved. Some students choose to consolidate their private and/or federal loans into a single private loan.
However, there are certain risks as you may lose some benefits and protections. Also, your income, educational background, and credit rating will define the new interest rate you will be offered.
Consolidate Federal Student Loans
If you have several federal student loans you may consolidate them into a single loan using a federal Direct Consolidation Loan. This is a suitable option offered only to students with a federal loan.
Private student loans may not be consolidated with this program. Pay attention to the conditions of the new loan agreement. Should I consolidate my federal student loans?
Bonus post: Borrow Money Apps Review
Yes, if you have some time to apply it will be beneficial to have one monthly payment instead of several payments. Bear in mind that your interest rate won't be lowered. You will be given an average rate of what you currently have. It will be rounded up to one-eighth of a percent.
While your rate won't lower significantly, you will have a fixed rate that will be unchangeable over the whole repayment term.
Here is a step-by-step guide on how to consolidate your student loans:
Gather all the necessary documents. You will need to have a verified FSA ID and provide some personal and financial information to the servicer. Collect your account statements, education loan record, and any relevant bills.
Complete Direct Consolidation Loan Application and Promissory Note at the studentloans.gov or in person. Enter your full name, SSN, date of birth, valid address, phone number, and any other information mentioned in the application.
Submit information about the loans you want to consolidate. The Note includes Additional Loan Listing Sheet where you should submit data about the number of loans you would like to consolidate. Enter the full name of the loan holder or the server, the code that corresponds to the loan type, the account number for each loan as well as the estimated amount needed to pay off the loan.
Mention the loans you don't want to consolidate or those that aren't eligible for consolidation.
Read the repayment plan section carefully.
Sign and date the Note. The application won't be processed if you do not sign the Note.
Definition Consolidation & Refinancing
There are two options when it comes to your student debt. Is it better to consolidate student loans? Or should you refinance them? Consolidation is usually referred to as federal loans. What does it mean to consolidate student loans? When to consolidate student loans if you are tired of having multiple debt payments?
This process doesn't change your interest rate.
You will be offered an average rate of your current lending options. We will talk about the best place to consolidate student loans further. Consolidation doesn't demand a hard credit pull.
Refinancing is referred to as private student loans. This process is based on several factors including the borrower's credit history, employment data, the amount of debt, and annual income. Some students may choose to refinance their federal loans through private service providers.
However, you should value all the pros and cons as it may not be the best idea for you. You may lose some benefits and flexible options including a loan forgiveness program and federal income-based repayment plans.
According to EducationData, people in the age of 30-40 years have the highest student loan (over 42 thousand dollars).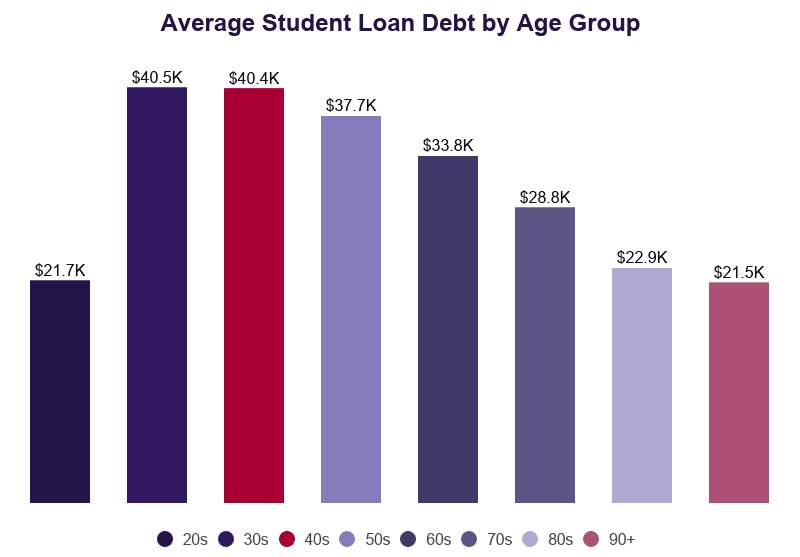 Choose Best Ways to Consolidate Student Loans
If you want to have more options on how to consolidate my student loans, you may want to take out a personal loan. This lending solution can be issued by any private crediting institution.
If you have a decent credit rating and have no issues with your credit history, you may be approved for a personal loan with better terms and rates.
Various banks, credit unions, and alternative private lenders offer personal loans for debt consolidation. How to consolidate defaulted student loans? Make sure you have a steady source of income so that you can afford to make on-time payments.
On the other hand, choosing a private lender to get a new lending offer you may lose certain perks and benefits such as the federal forgiveness program.
When to Start Process and How Long It Takes to Consolidate Your College Loan
If you want to get qualified information on how to manage your loans, get financial aid and support, you may turn to AES. It stands for American Education Services and this company provides professional assistance to people who need help with debt repayment.
Do you want to know how to consolidate federal student loans? You should follow three steps: confirm the loan payment on the old loans, confirm what loans can be consolidated, and receive a new loan to repay all the existing debt.
This process isn't very fast. You should start it as soon as you feel the need. How to consolidate student loans in default? It may take several weeks to process your application and acquire a Federal Direct Consolidation Loan.
Sometimes, this process may take even a few months. So, be patient and try your best to apply online in order to save time.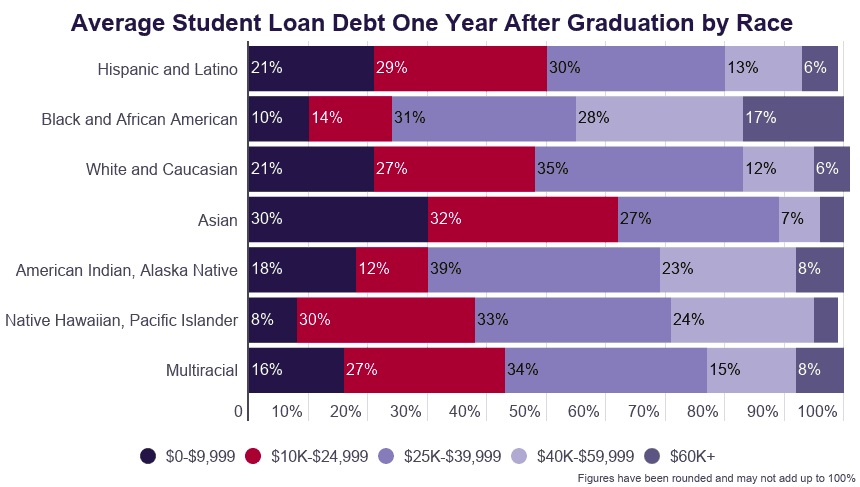 Student Loans Consolidation with Bad Credit
What if your credit rating is less-than-perfect? How to consolidate student loans with bad credit? You still have a few options here.
Improve Your Credit. Pay your current bills on time, remain below your credit limit so that your credit rating boosts. Then you will have more chances of being approved.
Get a Co-signer. This is the easiest way how to consolidate all student loans with poor credit. Find a person with a better credit history who will take partial responsibility for your debt as well.
Boost Your Cash Flow. The more your cash flow is, the better your chances of being approved for loan refinancing are. Many private creditors look at the cash flow of the borrower to define if they will be able to make on-time payments.
Is It Possible to Consolidate Your Loan without Fees?
You should pay attention to the place you choose to consolidate your debt at. If you turn to federal institutions, this process will cost nothing. You will be given a fixed rate with a longer repayment term.
The interest rate will be smaller than you are having now. If you choose private creditors, be prepared to pay additional charges for their services. Everything depends on the crediting company or the lender who offers debt consolidation services.
Best Places & Banks to Consolidate Your Loan
You may visit Federal Student Aid, an office of the US Department of Education to get qualified assistance on how to apply for debt consolidation. You may read everything on how to consolidate and refinance student loans as well as submit your online application on this site.

You can also turn to the following servicers:
Navient
Attn: ED Loan Consolidation
PO Box 8010
Fishers, IN 46038-8010 USA
1-800-722-1300
FedLoan Servicing (PHEAA)
FedLoan Consolidation Department
PO Box 69186
Harrisburg, PA 17106-9186 USA
1-800-699-2908
OSLA Servicing c/o Navient LCP – E1140
PO Box 8009
Fishers, IN 46038-8009 USA
1-800-722-1300
HESC/EdFinancial
c/o Navient LCP – E1140
PO Box 8007
Fisehrs, IN 46038-8007 USA
1-800-722-1300
Nelnet
PO Box 82658
Lincoln, NE 68501-2658 USA
1-866-426-6765
MOHELA
c/o Navient LCP – E1140
PO Box 8008
Fishers, IN 46038-8008 USA
1-800-722-1300