Whether you're planning for growth or need funds for a personal matter, applying for short term loans can be your smart bet. No matter your reason – an emergency, unexpected bills or business purposes, a short term loan can seem to be a financial lifesaver.
Yet, borrowing money is never something that should be left to chance. Especially with bad credit. If you're unable to repay the debt, you risk ending up with serious consequences.
So, before you apply for online short term loans, take time to study various options.
Advertising Disclosure
Compare the Best Short Term Loans Online
Are you looking for the best short term loans and advances? Depending on what criteria has the highest priority for you, there are also some other important things you should consider. The lender, its terms, loan amount, interest rate and fee (if applicable) - these are the basic things to consider before taking out a loan.
So, let's compare short term personal loan offers to help you make the right pick. Now get the ball rolling.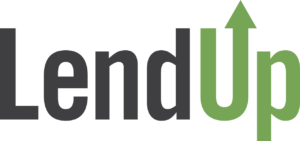 It's not a secret that short term cash loans were designed to help people in tough financial spot by offering a temporary source of economic relief. Still, such cash advances can be dangerous, if used irresponsibly. Considering that the number of short term loan lenders abounds, keep your eyes open before making the decision.
CashAdvance.com

Cash Advance is one of the small short term loans providers trusted by thousands of consumers since 1997. Offering a unique level of security and customer care, CashAdvance.com is not a lender itself. Yet, it works with a large network of lenders and financial service providers to help consumers get the funds quickly.
The basic information:
Loan amount: $100 – $1,000
No control over the negotiations between a consumer and a direct lender
Loan period: 7 days – 12 months
Loan fees and interest rates are determined solely by the lender
You can apply if your income is $1,000+/month and you are 90+ days on the job
Bad credit is considered.
Benefits:
If an emergency requires a customer to obtain short term unsecured loans in the fastest way possible, the company can be a good option to try.
Using CashAdvance.com is completely free.
You can reach a range of the best short term money loans from a large network of financial service providers at one place. Thus, it's more likely to get approved.
PersonalLoans.com

Personal Loans is another short-term loans company that works with a large network of lenders. It is a lending marketplace that offers a variety of lending options online, including peer-to-peer loans, lines of credit, short term loans for bad credit, etc. Thus, it helps connect a customer to a lender.
The basic information:
Amount: $1,000 – $35,000
Individual interest rate: 5.99% to 35.99% (it depends on your credit score, repayment history, and lender terms)
Lending period: 90 days – 72 months
Payment frequency: once or twice a month
Next business day money deposit
Prepayment penalty: None.
PersonalLoans.com may be a beneficial option if:
You have a good credit score (i.e. 580+).
Your verifiable income is at least $2,000 per month.
You have no: accounts more than 60 days late; active or recent bankruptcies; late payments; debt that cannot be covered by current income; recently charged-off accounts.
BadCredit.com

As the name suggests, Bad Credit is another lending marketplace that serves low credit holders. The company connects customers with lenders offering to get short term loans with bad credit, yet, with higher interest rates. Debt consolidation, home improvement, vacation or wedding expenses, the company is the top place to get short term personal loans for bad credit.
The basic information:
Amount: $1,000 – $5,000
Income source: Employed, Self-Employed, or Benefits
Repayment term: 6 up to 60 months
Individual interest rates: 4,99% – 35,99% (it depends on a credit score, payment history, and other factors)
Payment frequency: once or twice a month
Next business day money deposit.
BadCredit.com may be a beneficial option if:
You have less than stellar credit score
You need money fast.
LendUp.com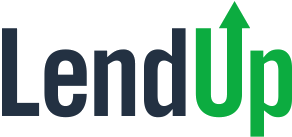 LendUp is a popular online lending company that specializes in providing quick and reliable monetary help to consumers in every state. This service offers free resources for learning how to manage personal finances. Borrowers with good or bad credit rating may apply and it won't affect their FICO score.
The basic information:
Amount: from $100 to $255
APR from 229.43% to 917.71%
Quick approval
LendUp.com can be a beneficial option if:
You want to deal with direct lenders.
You seek fast approval.
You are over 18 years old.
CashUSA.com

CashUSA is one of America's most trusted bad credit short term loan providers with a secure, fast and convenient online process. Working with a large lender network, CashUSA eases the application process by connecting customers directly to lenders. If approved, a customer can receive funds as early as the next business day.
The basic information:
Amount: from $100 to $255
APR from 229.43% to 917.71%
Quick approval
CashUSA may be a beneficial option if:
You have a poor credit score.
You need cash quickly.
Prosper.com

Prosper.com is an online-based platform where consumers can solve their temporary monetary disruptions by acquiring short term emergency loans. The company welcomes borrowers with any credit rating and credit history although the terms may differ depending on your eligibility. Debt consolidation, home renovation, vacation or wedding expenditures, etc – everything can be funded with the help of short-term loans from Prosper.
The basic information:
Amount: $2,000 - $40,000
Income source: Employed, Self-Employed, or Benefits
Personal interest rates: 6.95% - 35.99% (it depends on the credit history, credit rating, as well as other factors)
Next day money deposit.
Prosper.com can be a beneficial option if:
You need the money urgently.
You are over 18 and are a citizen or a legal resident of the USA (not available in West Virginia, Maine, and North Dakota).
What to Know Before You Apply for a Short Term Loan
Even though we've reviewed some of the most trusted service providers above, there are still a few important issues to consider before you apply.
Interest rate. In comparison to traditional bank loans, short term loan rates start from 15 percent. They are unsecured, thus considered to be risky for the lenders.
Fees include different types of payments for services, loan prepayment or origination, so it makes sense to learn exactly what fees you'll be charged.
Guarantees. Since the number of short term loan lenders and providers abounds, some of them may require you to sign a personal guarantee. Say, if you take out a loan for business, get ready to pay it back if your business can't do it.
Repayments. Things happen and your repayments may send you in a state of panic if there are no sufficient funds in your bank account. Think about this in advance to cushion your repayments.
Lender plays a significant role in how easily a customer can pay back the amount involved. That's why finding a reliable online financier for a short-term loan with bad credit can greatly improve your odds to clear off your debt quicker. Choosing to work with direct lenders, providers of short-term payday loans, or peer-to-peer financiers are up to you.
Terms and conditions. It always makes sense to carefully learn the terms and conditions to ensure you're not walking into a financial trap. If you are still looking for instant short-term loans online with no credit checks, don't even try. No lender will risk giving you money for anything. Most lenders do a soft credit check to determine eligibility while some of them do the hard one during the application process. So, forget about such an option for now.
Loan amount. Never consider the amount you intend to borrow as something easy. Some lenders make the sum of money available flexible allowing you to borrow as much as you need. So, decide on the amount you can pay back, while it should be enough to cover the expenses.
Always Use Short Term Loans for Poor Credit Responsibly
Consumers almost always save money when they shop around, so it's best to plan. Whether you are looking for short-term loans for students or bad credit short-term loans, use them responsibly. Sometimes it can be just what the doctor ordered but consider other options first.
High competition between the companies caused lenders to provide more flexible terms to make loans more affordable. All in all, no matter what online lender you'll end up with, it's important to stay confident in your future cash flow. Otherwise, you risk sinking into an inescapable financial situation. By purchasing around, chances are you may be able to find even better low-interest short-term loans available out there.