Refinancing your mortgage is a great way to lower your monthly housing costs and save money over the long term. In addition, you can use the equity you build up to make big purchases, pay for college, fund your retirement or take out a personal loan. The refinancing process is similar regardless of whether you're working with an intermediary like a broker or an online lender.
However, the individual factors will vary based on your stellar credit, bad credit, equity value, or anything in between. Let's take a look at why and how one might refinance their home with top mortgage refinance lenders.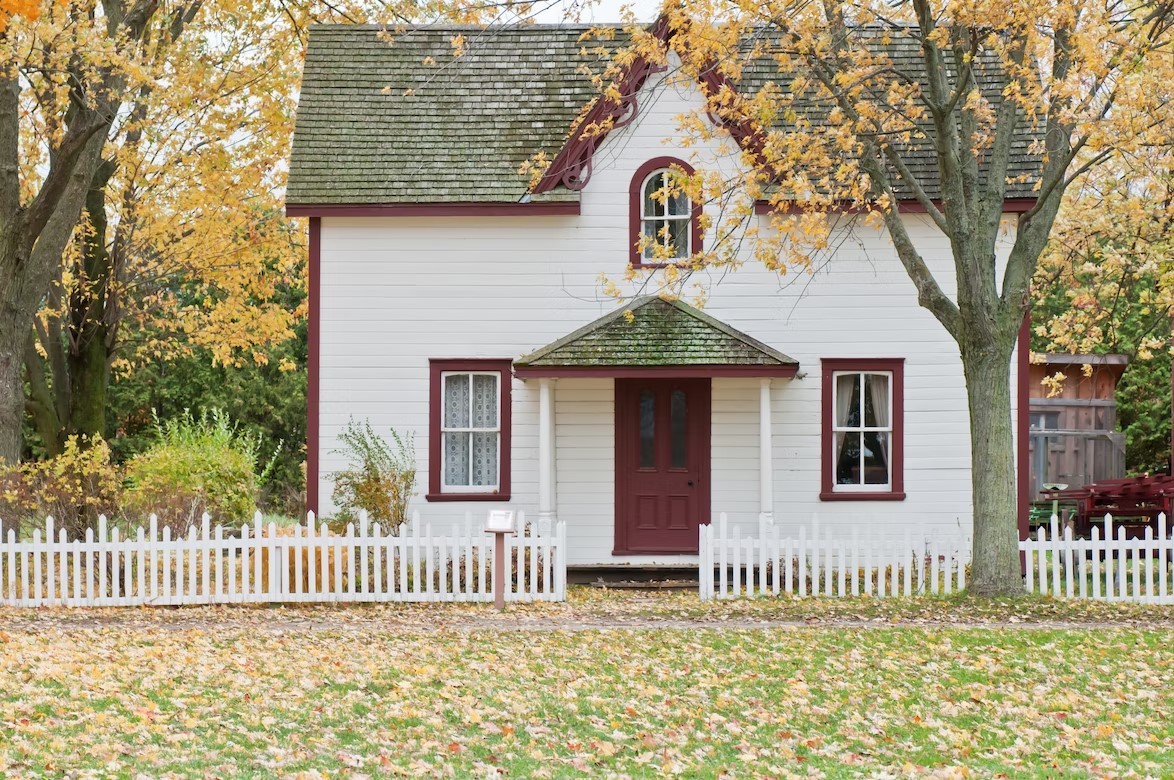 Best Mortgage Refinance Companies
Refinancing your mortgage is one of the smartest financial moves you can make. It's essentially getting a home equity loan from yourself, which means you pay off your home debt sooner, save money on interest, and get lower monthly payments.
There are many benefits to renewing your mortgage, including access to cheaper interest rates and new payment terms. A refinance allows you to get a better deal on your property by renegotiating your original financing terms with your lender or another financial institution.
However, it isn't right for everyone. You might not be able to qualify for a new mortgage based on your current circumstances, or better alternatives might be available. To help you decide whether refinancing is right for you in 2023, we've compiled this list of the best refinance companies and what they offer their customers.
Rocket Mortgage

If you have an existing home equity loan or first mortgage and would like to lower your monthly payments while also extending your term, refinancing with Rocket Mortgage can help you do just that.
With Rocket Refinance, you'll get a new home financing rate and terms on an existing first loan with another lender. This can lead to smaller monthly payments, as well as additional cash upfront or later on. For borrowers who prefer the convenience of an online and on-the-go home finance experience with consistently praised customer service, Rocket is a perfect choice.
Pros:

Provides instant estimates, caters to self-service users who want to apply for a home loan online, and only requires human assistance when necessary

Cons:

The process of getting a customized interest rate requires a credit check, which can negatively affect your credit score.
Watermark Home Loans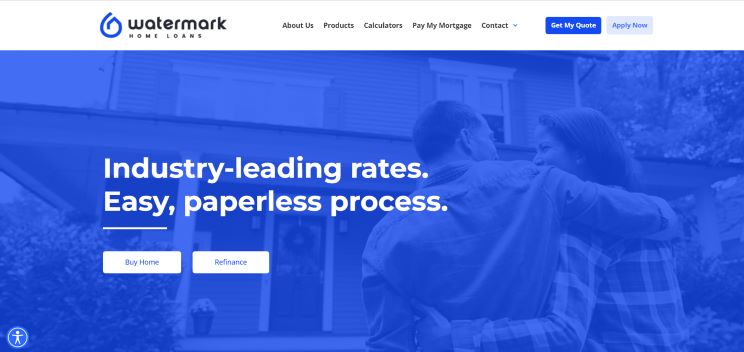 Watermark Home is a California-based lender that serves 36 states and assists customers who cannot qualify for conventional loans. If you're looking to buy a home but have been rejected by other lenders, Watermark Home may be able to help.
Watermark offers fixed-rate home refinance loans with down payment assistance for people who can demonstrate an ability to repay the amount borrowed. This may be the only option for buyers who cannot meet lender standards due to adverse credit history, low credit score, or limited income from other financial obligations such as student loans or child support.
Pros:

With online capabilities, you can submit a full application, receive funding updates, apply for reverse home loans, and apply for interest-only financing

Cons:

Customized rates are not available without providing contact information, and home improvement financing options are not available either
Nationwide Home Loans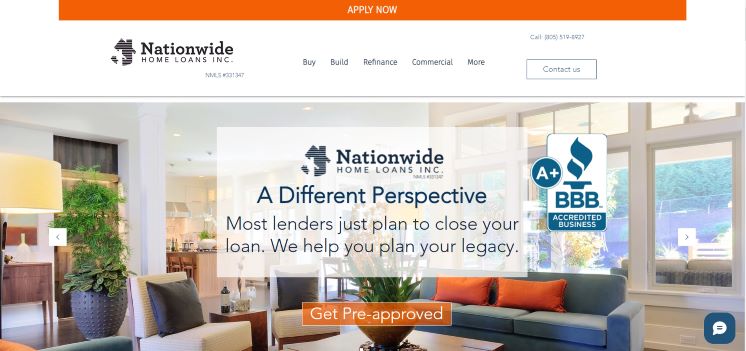 In addition to offering low rates, Nationwide offers home, refinancing, equity lines of credit, and other services, including fix and flip loans. Remortgaging customers can get a £500 cashback within a month of their mortgage completion. Cashback is not mandatory for refinancers; standard legal fees can be opted for instead.
The company also offers 'retirement' financing and equity release lifetime home loans. This allows you to borrow against your home's equity and only repay what you owe when you sell your home after death or move into a long-term care facility. The over-55 crowd is the target audience for both kinds of deals.
Pros:

Customers can borrow up to 4.75 times their annual income before tax, 20-minute online application process, various fixed-rate deals

Cons:

stringent lending criteria, early repayment fee, can only repay up to 10%
AmeriSave Mortgage

AmeriSave Mortgage is a division of AmeriSave Financial, an independently owned and operated company specializing in savings, investments, retirement planning, and residential lending services. Operating as a direct lender and broker with expertise in financing home loans for consumers purchasing properties at fair market value.
The company serves customers' financial needs by offering competitive interest rates on housing for first-time homebuyers or those switching their current mortgage to a new lender. If you're looking to buy or refinance a home but fear you won't be able to do so because of your credit history, you might want to consider AmeriSave Mortgage.
Before you can see customized rates, you need to complete a soft credit inquiry with AmeriSave. Despite its competitive rates, it charges high origination fees.
Pros:

A mobile-friendly application process, fixed-rate and adjustable-rate borrowing, average closing time of 30 days for 65% of customers

Cons:

Doesn't offer home equity or home equity lines of credit, high origination fees
LenderFi
LenderFi connects borrowers with lenders and invests in loans through an online lending marketplace licensed to lend in 45 states. LenderFi financing is available to customers who have repaid at least 20% of their original borrowing and value their home at less than $750,000. There are restrictions on the type of property you can use as collateral, but these are fairly standard rules you'll find with most lenders.
Shopping for rates and options has never been easier with LenderFi. Borrowers can get rate quotes online without providing any personal information with instant approvals. LenderFi claims to not charge lender closing fees, one of its standout features.
Pros:

24/7 online application, lower rate and fee than most lenders, fair credit score welcome, mortgage insurance

Cons:

Limited options, no home equity or lines of credit, no purchase-renovation loans available
Bank of America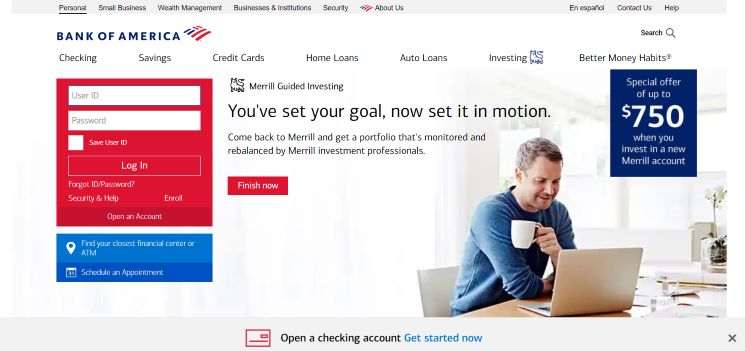 Bank of America is one of the best mortgages refinance lenders in the United States. In fact, they are the second-largest home lender in the U.S., servicing approximately 1 in every 20 mortgage loans in the country. Home financing programs are available for buyers with different income levels and credit scores, as well as for different stages of home refinancing.
Bank of America offers many different loan products and services, some of which are lending products that are available only to those who meet certain eligibility requirements, such as being a first-time home buyer or an eligible veteran. In addition to their specific requirements, they have other programs you might qualify for. They also offer competitive rates and fees with many options, easy-to-view rates, and online capabilities.
Pros:

Offers home equity line of credit, or HELOC, can give existing customers a discount on origination fees,

Cons:

Doesn't offer renovation loans, you have to start the application process to see if your credit qualifies
BNC National Bank

While a BNC National Bank mortgage might not be right for everyone, it could be just what you're looking for. With their loans, you'll access flexible lending options, competitive rates, and fast processing times. These include mortgage lending and secondary financing options such as home equity, cash-back loans, and down payment assistance programs.
Qualifying for this type of financing will involve a credit check, depending on your monthly income and the type of property you want to remortgage. A lending officer at BNC National Bank can help you get customized interest rates on a variety of options. They are a viable option if you want to work directly with a specialist or looking for a low-down payment option.
Pros:

Interest rates are lower than typical, and offers a wide variety of loan types and products

Cons:

Doesn't offer home equity or lines of credit, rates aren't available without applying or speaking with a representative.
Better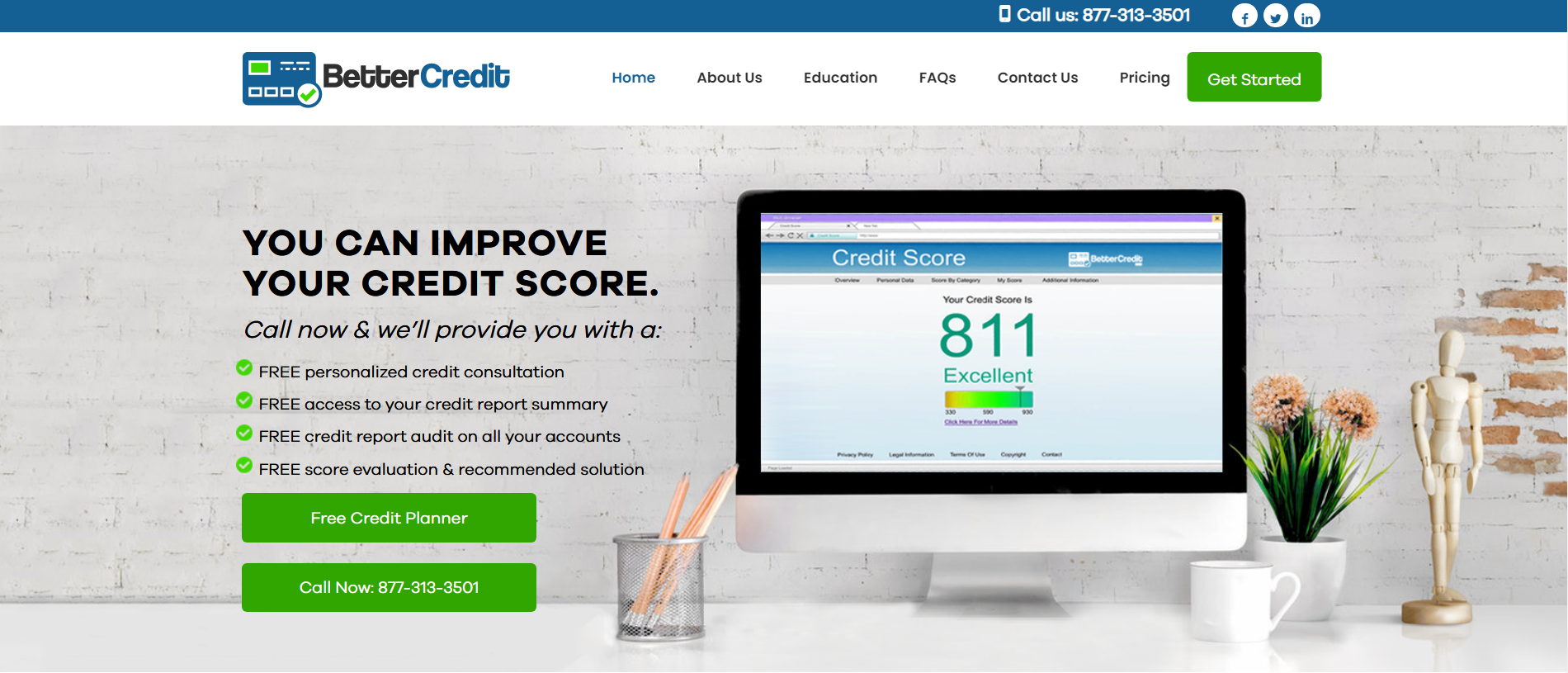 An online lender Better does not have a brick-and-mortar office network. With low rates and a simple application process, it is highly rated for its technology and intuitive application process. However, they may not be suitable for people who prefer in-person meetings.
In addition to a simplified online application process, the company offers conventional, jumbo, and FHA loans. There are no origination fees with Better, and they match competitor prices. However, there are few options available.
Pros:

Easy to see customized rates, no commissions or fees, the quick pre-approval process.

Cons:

Appraisal guarantees are mostly only available to borrowers who use Better real estate agents, no home equity lines of credit or home equity loans.
Navy Federal Credit Union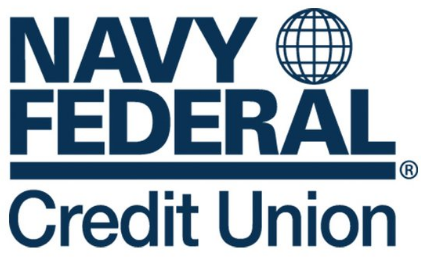 More than 11 million service members, veterans, and Department of Defense members and their families are served by Navy Federal Credit Union. From credit cards to home borrowing, this not-for-profit credit union in Vienna, Virginia, was founded in 1933. Its assets total over $150 billion, and it has 349 branches worldwide.
Additionally, this institution has specialized and competitive home loan rates and down payment assistance programs specifically for military members. For the first term of their financing, they offer a low, fixed interest rate that adjusts based on an index. If you qualify for credit union membership, they will also match your rate under certain conditions.
Pros:

Low rates compared to most lenders, online preapproval application, and multiple zero-down options are available for qualified borrowers, including VA loans.

Cons:

US Department of Agriculture and Federal Housing Administration are not available, and membership is limited to military personnel.
What Is Mortgage Refinancing?
Refinancing can seem complicated, but with the right information, it's actually pretty simple. It's essentially the process of taking out a new mortgage on your home to replace an old one. It's a way to get better terms on your home loan.
You can reduce your housing expenses through refinancing, one of the easiest and most effective methods. An existing property is, in essence, refinanced at a potentially lower interest rate.
This option may be right for you if you have an existing mortgage on your primary residence, your home value has gone up, and you have decent equity or high savings account from which you can pay closing costs. These conditions make refinancing a more affordable option than buying another house with a new home loan.
Why Refinance Your Mortgage?
Refinancing can have several benefits, not just for your budget but also for your home. Most people refinance their homes to lower their monthly payments and save money over time.
It might make sense if you think you can get a better rate now than when you bought your home or refinanced last time, for example, if interest rates have fallen substantially since then.
The process of renewing your mortgage involves finding another lender willing to take over your existing home loan and make you eligible for new lending terms. It's not always the best option, however. If you plan to refinance your home, it is important to understand the implications and whether it is financially advantageous.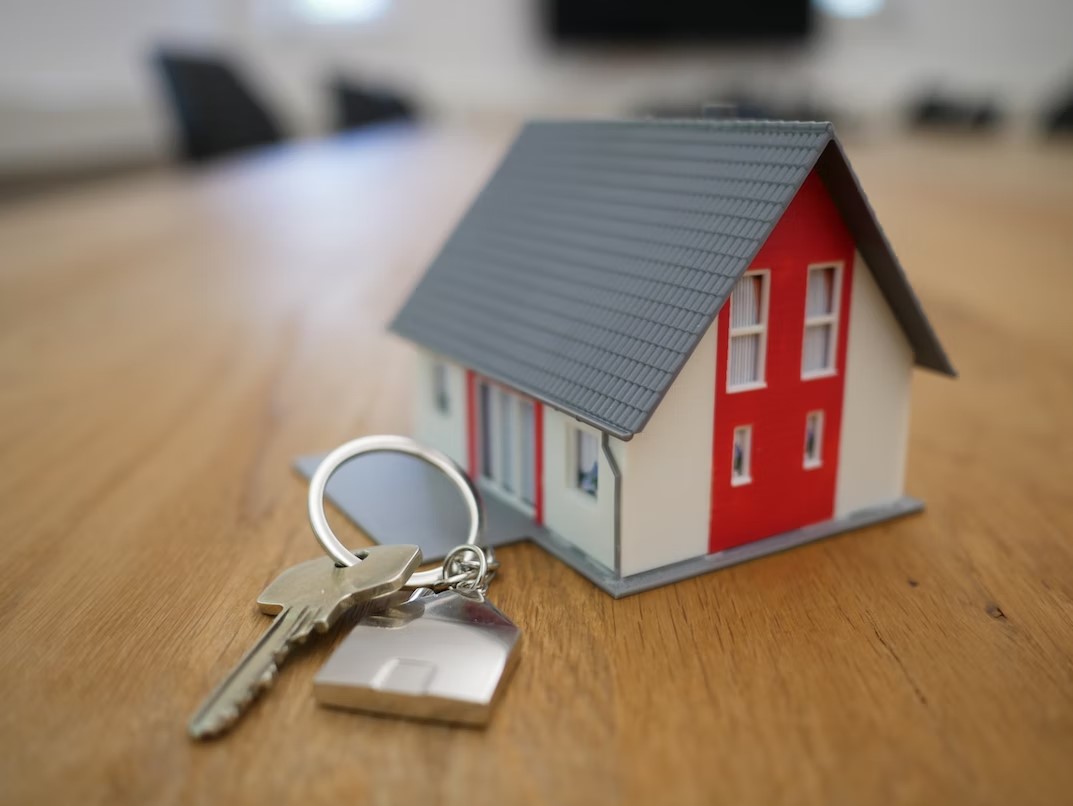 Refinance Mortgage Requirements
Depending on the lender and credit program, refinance requirements vary. Some lenders are lenient with loan-to-value ratios (LTVs) and credit scores, while others are stricter. Therefore, you need to meet the following requirements before applying with a mortgage refinance company:
Closing requires enough cash:

It is possible to avoid paying upfront closing costs for your refinance. No matter what, you'll have to pay for refinancing costs.

Your credit score must be decent:

According to your lender and loan program, the minimum credit score for refinancing ranges from 580 to 680. You will qualify for more favorable rates if your score is higher.

Your current loan may need to be " matured":

Refinancing may require a minimum waiting period with some lenders. Generally, this period lasts six months, resulting in six more home payments.

Debt-to-income ratio can't be too high:

Your refinance may not be approved if you have a lot of credit card debt and other debt. Unless you're refinancing with a cash-out method to consolidate your debts.

You must have adequate equity on your home:

There is typically a 3% to 20% difference between your home's value and its mortgage amount.

There must be no defaults on your current mortgage:

Before refinancing, you'll need to catch up on any missed housing payments.
Types of Mortgage Refinances
There are, in fact, several refinance options available to homeowners with mortgages. The key is understanding the different types of refinances and which one might best suit you as an individual.
Rate-and-term refinance.

You can refinance your existing loan and replace the terms with more favorable ones with a rate and term refinance. This type of refinancing involves getting a new loan, paying off your old home debt, and then making payments on a new line of housing credit.
Cash-out refinance.

Home equity can be converted into cash with a cash-out refinance. Cash is paid to you when your new mortgage balance exceeds your previous one.
Cash-in refinance.

Refinancing with a cash-in refinance involves making a lump-sum payment during the refinance process. Your current mortgage is replaced with a smaller one, resulting in a lower principal.
No-closing-cost refinance.

You can get a loan without paying any closing costs upfront if you choose a no-closing-cost option. A higher interest rate on the same principal balance can be financed instead or paid as a part of the loan.
Streamline refinance.

Streamline refinancing involves reusing the original loan's paperwork, allowing faster refinancing of Federal Housing Administration home lending. The FHA developed this program to speed up the home refinancing process. In addition to its simplified application process and below-market interest rates, it offers a low-cost application process.
Alternatives to Mortgage Refinancing
Refinancing is one of the most common ways to reduce your monthly mortgage payment and save money over the long term. It can make sense for many people but isn't right for everyone. There are also other ways to save money that don't involve refinancing. These alternatives could be a better choice depending on your specific circumstances.
If you're currently paying off a mortgage or have equity in your home, refinancing may not be worth it for you. You might get a better return on your investment with one of these alternative strategies:
Mortgage Recasting
The recast of your mortgage involves the lender recalculating the monthly payments based on the outstanding balance and remaining term of your loan. Home payments are determined by your lender based on the balance and terms when you purchase a house. As you make payments, your balance decreases.
With recasting, you can invest in your home equity and keep more of your monthly income if you have a surplus or received a gift of cash or inheritance. By recasting, you'll lower your loan balance and reduce the number of your monthly payments.
The downside of this option is that it doesn't shorten the length of your credit term, which is problematic with high-interest rates. The good news is that lenders typically charge between $150 and $500 for recasting administration fees, which is much cheaper than paying 2% to 6% for the refinancing process.
Loan Modification
A loan modification is a change to the terms of an existing mortgage that enables the borrower to continue making timely payments while also reducing the monthly cost. Modifications are designed to make it easier for homeowners who are struggling with their payments due to job loss, illness, or other unforeseen circumstances.
By modifying your loan, you can lower your monthly payment. You may be able to extend the repayment period, reduce your interest rate, and/or forbear or reduce the principal balance by making modifications.
As a result of this alternative, you can reduce your monthly payments and change the original terms of your mortgage permanently, giving you a fresh start. But a modification could negatively impact your credit score if it appears on your credit report. Your credit may dip for a time, preventing you from qualifying for other financings.
Home Equity Loan or Line of Credit
Both of these options are secured by the borrower's home equity. Homeowners who have equity can take out these types of financing. Home equity refers to the difference between what is owed on the mortgage loan and what the home is worth at the time of purchase. A borrower can take out a percentage of the equity if their home value is greater than their outstanding balance. Generally, a borrower can borrow up to 85% of their equity.
Home equity lines of credit (HELOCs) allow you to borrow or draw money from an available maximum amount multiple times. A home equity loan usually comes with a fixed interest rate, and you receive the money as a lump sum. The choice between these two financing options depends on how you plan to use the money and your personal financial situation.