Do you know that the District of Columbia's student debt capital is one of the highest one? Georgia, Maryland and Minnesota follow next. In turn, Wyoming, Hawaii and West Virginia are among the leading states with the lowest student loan debt per capita.
So, what is the reason behind that? Well, according to the US Census Bureau's American Community Survey, Washington D.C. is one of the most educated metropolitan areas in the District of Columbia. San Jose is a close second.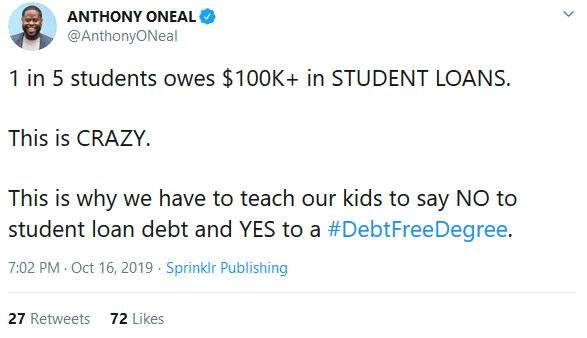 The national debt has rapidly increased over the past 40 years. In fact, Millennials have higher debts than Gen X and Baby Boomers generations.
To get you up to speed, a student graduating today that owe say $37,000 in student debt could have instead a new Tesla Model 3, the down payment on the average home, or the bootstrap in their small business.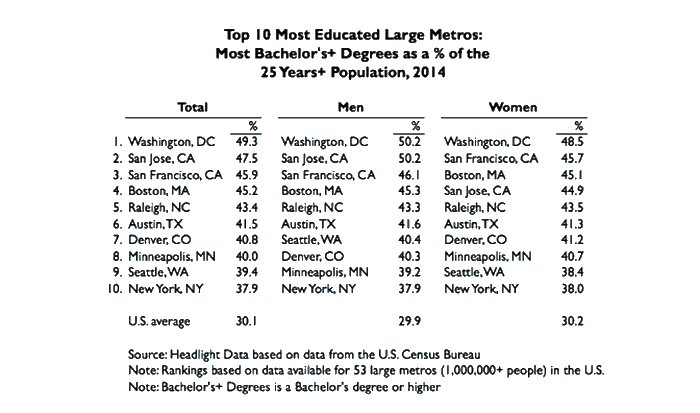 In fact, women hold nearly two-thirds of all student debt in the US just because they represent 56% of students enrolled in the fall of 2016. As of early 2019, women hold almost $929 billion in student debt.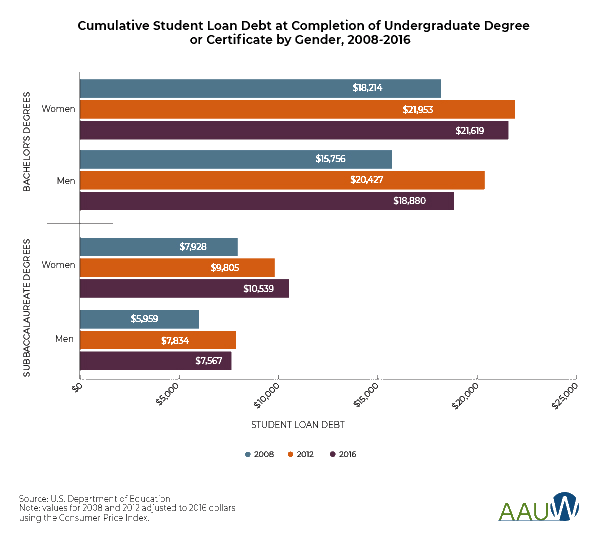 When it comes to the black undergraduate students, the new CRL study reveals that they are unable to afford their student loans at five-times the rate of white bachelor's degree graduate.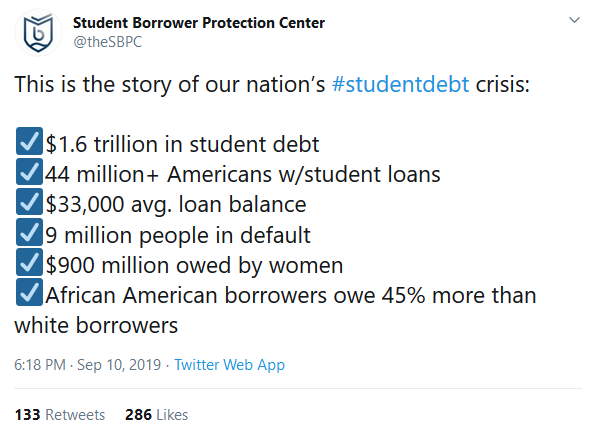 Alarming & Shocking Tweets Proove the Student Debt Crisis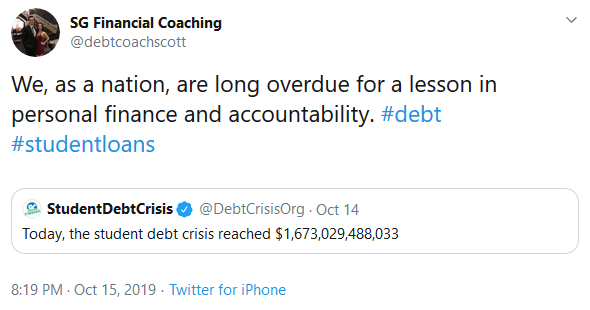 With the density of colleges and universities within the US, we don't often recognize how inaccessible higher education has become lately. In 2018, student debt hit a record high of $1.56 trillion and have no signs of abating.
Economist project an accumulated student loan debt to rising toward $2 trillion by 2021, and $3 trillion by the end of the next decade.
Huge numbers, right?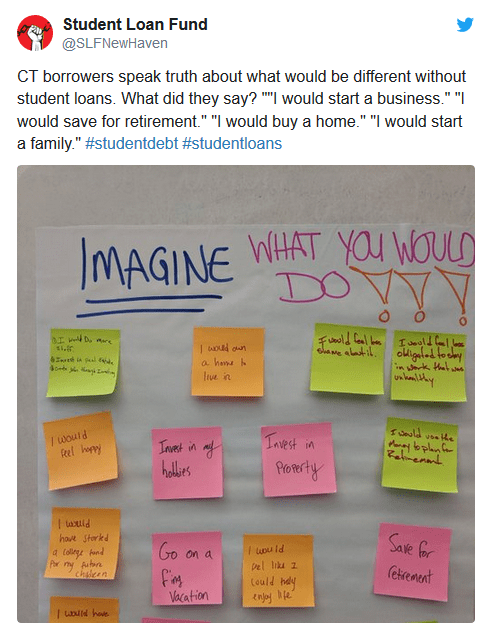 Indeed, the major part of those who take out student debts bears other debt burdens like credit card debt or home equity line of credit. Most young people delay all sorts of major financial goals like weddings, home buying or having kids. This is especially true for Bachelor's degree recipients with excessive student debt.
According to the TIAA study, 13 percent of those with $24,999 or less in student debt has timed their marriage. While 19 percent have delayed having children. And over a third of borrowers with the same loan amount have postponed buying a home.
When it comes to those with $150,000 or more in student debt, numbers are even higher. 37 percent has postponed their marriage plans, while 51 percent has a delay with having children and 74 percent changed their plans of buying a home.
As you see, the higher the amount of debt, the bigger the number of those who have had loan-related delays in traditional milestones.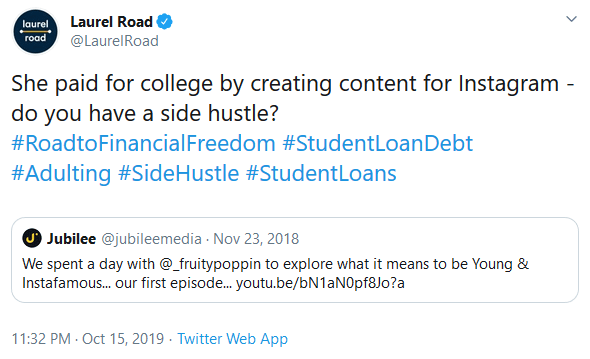 The same goes for those who try to pursue career goals. For people who owe $55,000 or more in student debt, taking a job outside of their field is normal. As such, instead of following their dreams or enroll in further education, they ditch their plans and grab any job that will just pay the bills.

Student debt impacts significantly retirement savings and family relationship, too. Both parents and grandparents are making financial sacrifices to repay student debts first.
All in all, 84 percent of American adults say that student debts are negatively impacting the amount they are able to save for retirement. The projected retirement age is creaking 72 years old. In times, where 11 percent of graduates don't believe they'll ever have the opportunity to retire.
The same goes for the level of romantic relationships within couples. The higher the debt amount, the higher the impact on personal romantic relationships.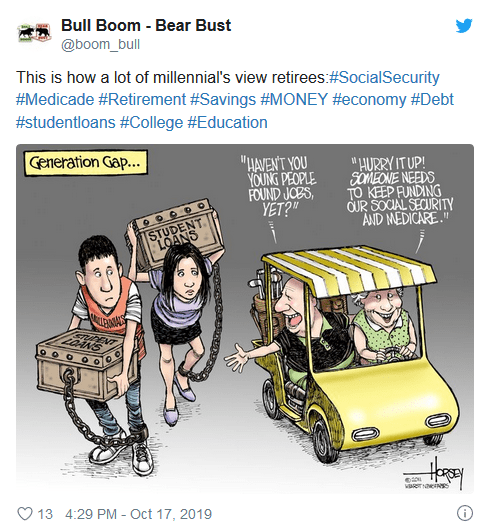 As it seems from the trends for the 1996 entry, it's obvious that cumulative default rates continue to rise between 12 and 20 years after initial entry. It means that the trends to the 2004 entry campaign suggest that nearly 40 percent of borrowers may default on their student debts by 2023.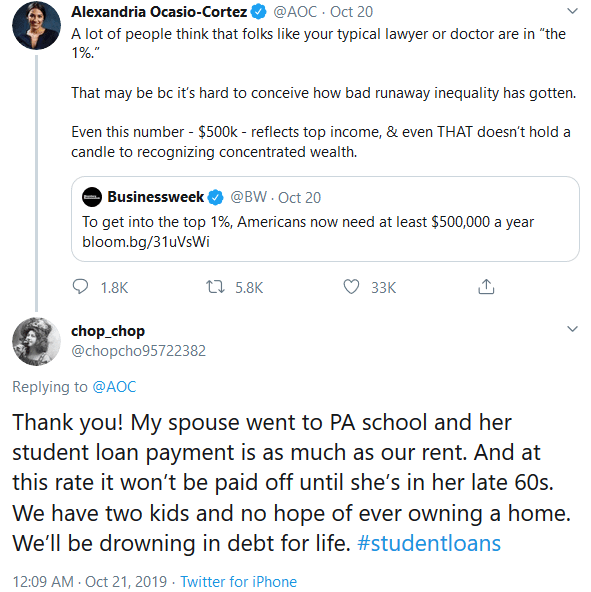 Only 20 percent of borrowers are behind on payments. Out of 100 students who started college at a for-profit, 23 defaulted within 12 years of starting college, compared to 43 in the 2004 entry campaign.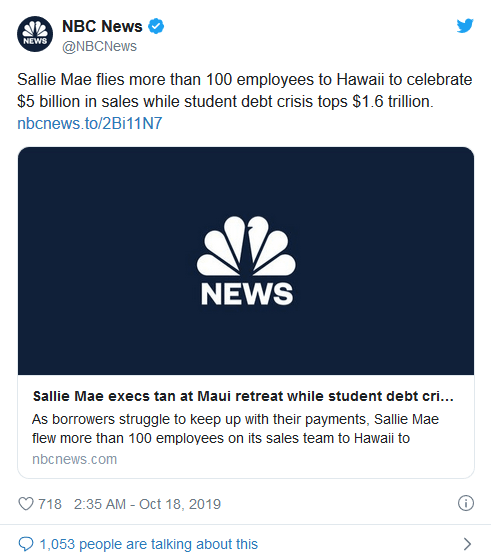 The bigger part of those who pay off their student debts, give up vacation time.
In times where 43 million Americans struggle to pay off their debts, the loan giant Sallie Mae paid for at least 100 of its employees to travel to Maui, Hawaii, in August.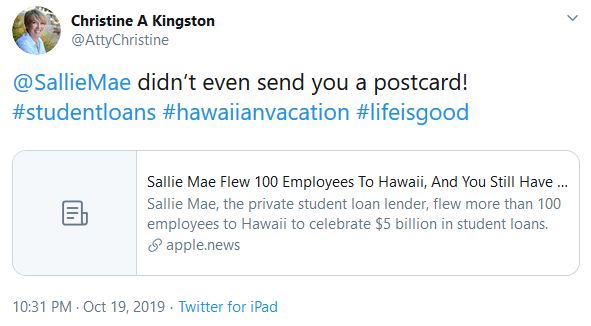 As NBC News reported, they made $5 billion in student debts profit by brokering 374, 000 of borrowers.
It was as a sign to thank Sallie Mae employees who did the hard work. The sad truth is that 'hard work' comes at a cost for the millions of U.S. citizens who default on their student debts.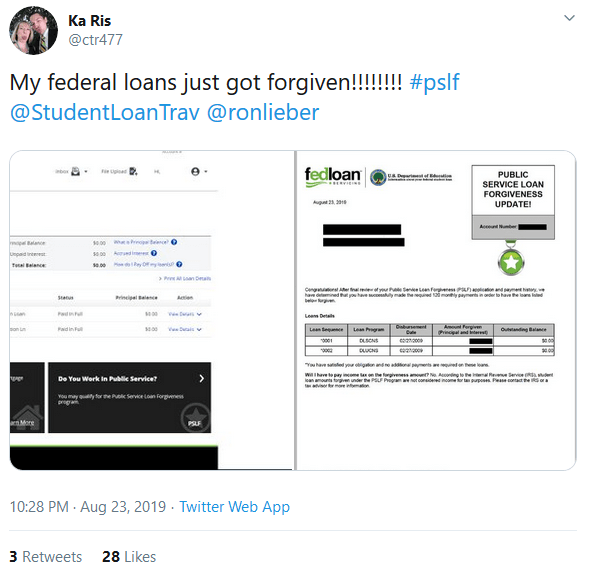 Generally, PSLF (Public Service Loan Forgiveness) is available for every student loan borrower who works for certain nonprofit or government organizations.
Of course, there are certain rules to succeed in it. If you fail to meet at least one of the criteria, chances are it can cause delays or denials.
Well, it's not an easy process. So, before you apply, make sure you are ready for 10 years of 120 qualifying payments.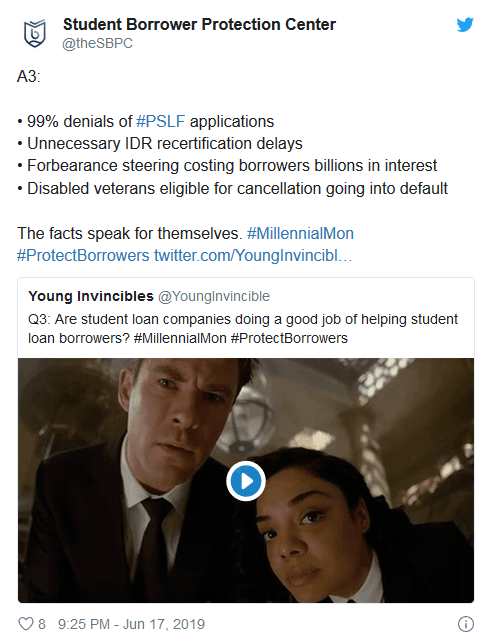 But it's not all the gold that shines.
Out of 29,000 forgiveness applications that had been processed, over 98 percent had been rejected.
28 percent of rejections are a result of filing errors, while 70 percent of borrowers hadn't met the program requirements.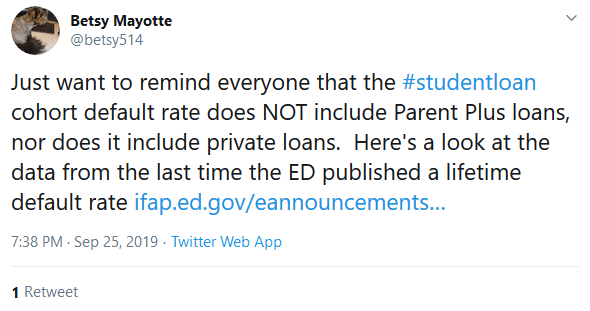 When choosing between a private student loan and a Direct PLUS loan, the latter option is the smartest.
Parent PLUS loan is one of two types of Direct PLUS loans which comes with the highest interest rates and disbursement fees.
Borrowed by parents who need to pay for education, they work as long as the student is enrolled at least half-time.

Aside from the basic requirements set for students, parents also undergo a background check when applying for this type of loan. In case they don't meet the requirements, they still qualify for a loan through the use of a cosigner.
There's one more thing to consider, Parent PLUS loan can't be transferred to a student but can potentially be refinanced through a private lender.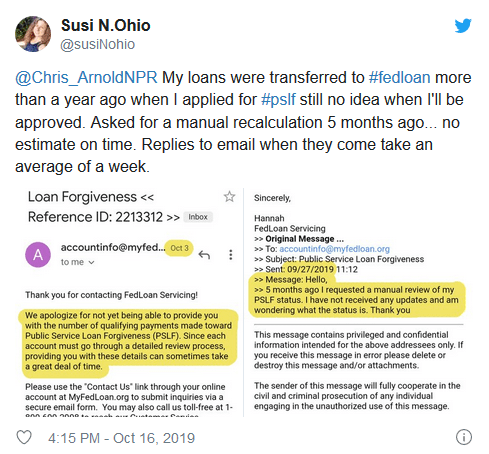 Whether you like it or not, federal student loans are the best option available. Yet, things happen and you may be able to get a student loan with more favorable terms from a private lender.
Here's the trick – the number of the best loan lenders abounds.
That's where you need to think on your feet to find the one that fits your financial requirements. Focus on your financial circumstances, your credit history and how much you need. Do some online research and compare your options. It's in your own interest, so keep your eyes wide open before committing to a student loan from a private lender.
Plan for the End Before You Start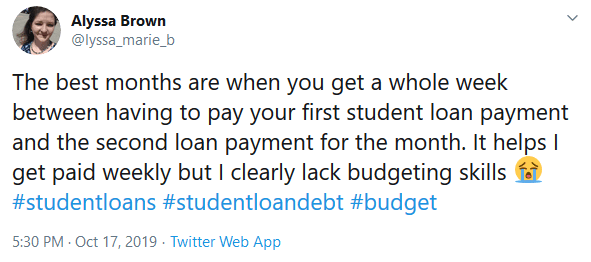 Paying student debts is a tough gig. It means that some other things like life milestones get delayed or put aside together. Taking out a student debt means to have a strong plan on how to pay for it. Well, it's your responsibility, so make sure your eyes are wide open.
Paying student debts is not all that easy, it's often painful because of the other things you'd rather done with that money. At the end of the day, you end up without many other things.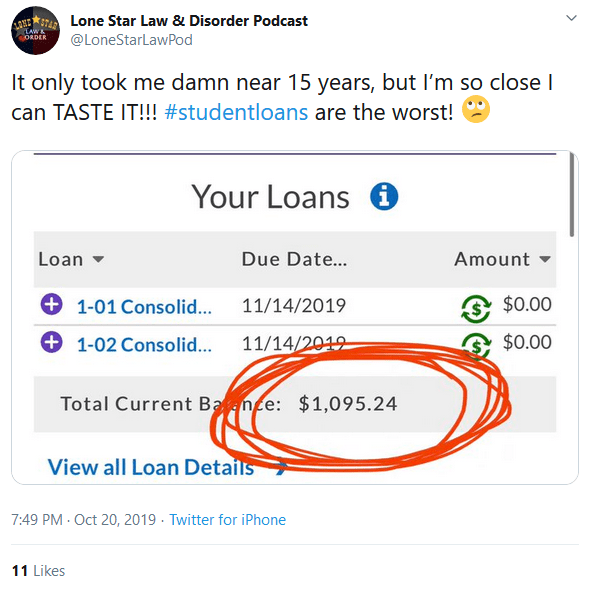 The only difference that can make the process of paying off student debt is planning.
Planning makes all the difference. So, before committing to the student debt, make sure you have a great business plan.
Final Thoughts
Even though the student debt is not just a millennial or young person's problem, investing in a college education is still worth it.
Depending on what you expect to have after you graduate, how much you can afford to pay also depends. If you haven't made a choice yet, take the time to make a plan.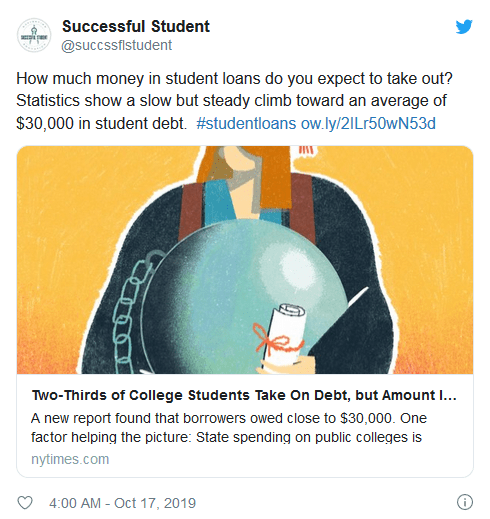 Committing to student debt is not something made on a go. Before deciding how much debt you are comfortable to carry, make sure you've picked the right school that would be the best bang for your buck. Otherwise, you may end up paying off your debt longer with a more interest rate in the long run.