When saving money is your priority, you need to use every chance to do this. One of the ways to cut your costs is to use the services of online money transfer companies every time you need to send or receive transfers from abroad. These businesses, also known as FX companies, specialize in making transfers cheap and fast.
How Much Money Do You Save with Money Transfer Companies?
To give you some idea of possible savings, just think that the average US bank fee for an international transfer is $45. Add to that high FX margins banks use and a variety of additional fees that might be incurred during a cross-border transfer.
The result is that an overseas bank wire transfer might end up costing you up to 7% of the transfer volume. And you might pay even more if you need to send money to some remote destinations, for example, in Sub-Saharan Africa.
However, with money transfer companies, the majority of transfers will cost you around 1% or even less. Some transfers go up to 1-3%, depending on the volume and destination.
Unfortunately for US customers, there are few of these global companies available in the US. These businesses are mostly classed as FX brokers. Therefore, they fall under heavy restrictions in the US. There is some talk about lightening these regulations, so the situation might change in time.
US customers can definitely rely on the services of TransferWise, which currently is the biggest company in the industry. But as its services are somewhat restricted in the US, you will also need to check out TransferWise's top competitors.
Note that you don't have to stick to one service only. You can have accounts with several companies and compare the rates they offer to make the best decision for every transfer.
However, these companies do value loyalty, so sticking to one provider might open up additional benefits.
Top Money Transfer Companies Today
TransferWise

TransferWise might be the biggest company of this type, but it's not necessarily the best for everyone. It definitely has an unparalleled offering for customers who require small transfers.
These are cheap and easy with TransferWise. Note that many companies will have a rather hefty minimum transfer amount or have a higher FX rate if the transfer is small. However, TransferWise does no such thing. It uses the same fees and FX margins regardless of transfer size.
In fact, the company uses a fixed 0.5% FX margin for the majority of transfers. The app offered by the company is very easy to use and the service is both straightforward and transparent.
TransferWise also offers a multi-currency debit card. This service is very useful if you need to accept payments from many destinations or make them.
However, business clients might choose some other provider. TransferWise's standard pricing policy is not very good for them as they don't get a discount for large transfers. Also, this company offers limited FX hedging and guidance services.
Moneycorp

Moneycorp is one of the oldest companies in this industry. It's a money transfer company very popular with business clients because of its high credit rating and trustworthiness.
It also supports about 120 currencies and keeps expanding.
With Moneycorp, you pay no fees for any transfer. However, the minimum transfer amount is $50. The company has won multiple awards and has an excellent reputation. It offers a high level of customer satisfaction. But sadly, it's unavailable in some US states.
Also, some customers complain that the signup process is rather long and complicated. Therefore, if you plan to use Moneycorp, be sure to register in advance. This way, you won't have to waste time if you need to make a quick transfer.
OFX

OFX might support only 55 currencies, but it's one of the most widespread money transfer companies today. It has offices in the US, Canada, Australia, the UK, China, and Singapore.
It's another industry veteran that offers a great level of service and reliability.
But note that the minimum transfer amount with OFX is $100. On the good side, the company has 115 local accounts in different countries. This means that it offers people almost all over the globe local settlement, which is why transfers are affordable.
The company has good feedback from customers. It also allows you to use debit and credit cards for transfers. This makes making transactions with OFX very easy. The majority of transfers have no fees.
Currencies Direct

Currencies Direct might seem like a smaller company compared to giants like TransferWise and Moneycorp. But it does process about £7.5 billion in transfers every year.
Moreover, it has 22 offices worldwide. This makes it a company with an exceptionally wide reach.
What's more, it charges no transfer fees for any transactions. But the minimum transfer here is $100. The company's service also isn't available in some US states.
However, note that aside from common FX services, Currencies Direct offers expertise in overseas properties. This means it's a great company for real estate investors.
Currencyfair

Currencyfair is definitely a smaller company and it doesn't offer some FX services. However, it does offer an 0.4% markup overall. Therefore, these transfers would be very affordable.
But you won't be able to use any hedging tools with this company. This might not be relevant for private customers who only use transaction services. But it must be noted that Currencyfair charges a variety of fees. So the transfer might not be as cheap as you'd expect from a low FX markup.
Bottom Line: Save Money with Cheap Money Transfers
When you plan your budget, you don't want to have any nasty surprises. Unfortunately, you might get them if you need to make any international money transfers. At the moment, the situation is highly risky for everyone because the pandemic caused a lot of volatility in the foreign currency exchange markets. This means that FX rates will jump all over the place, so you might lose a lot of money.
Using the services of money transfer companies instead of banks can help. These businesses offer lower fees and use low FX margins. Therefore, they can give you the best possible deal in these difficult times. You just need to pick the provider that meets your personal requirements best.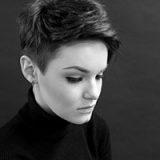 Kate Bregovic has been working in the financial planning and investment services industry for over 10 years. Now being a freelance writer, she is well equipped to provide advice on a wide array of areas.