Ally Bank is an online service offering all types of banking solutions. This division was founded in Utah in 2009 as a part of Ally Financial Inc., established in the 1920s. Their current CEO is Jeffrey J. Brown.
You can use Ally from your mobile device or a computer from the comfort of your own home. Loans, transactions, investments, and savings are only some of the possibilities they have to offer. They have the most convenient ways for you to access your banking information at any point!
We are going to review Ally and help you decide whether this bank is for you or not!
Ally Bank Rate
Based on extensive research, we are bringing you an honest and straightforward Ally review below. We have done all the work on comparing the bank to others and checking all the available options, so you can just go through our article and be prepared before you go ti the bank.
| | |
| --- | --- |
| Reputation | 4,5 |
| Quality of services provided | 4,7 |
| Variety of services | 4,8 |
| Speed of service | 4,4 |
| Price of services | 4,5 |
| Quality of mobile app | 4,7 |
| Website quality | 4,2 |
| Quality of service support | 4,7 |
About Ally Bank
Ally Bank is a trustworthy institution that has been in business for about 13 years. They have a highly-developed online banking system, with security measures to protect your data. All transactions are completely safe, and in case of fraudulent activity, all you need to do is report it within the first 60 days!
They are the best place to visit for an online checking account. Ally provides easy access to your account information. With competitive rates and low fees, they have managed to stay on top for a number of years! They were among the best online banks in 2020 and are currently under Ally Financial Inc.
Best for
Ally Bank is the ideal solution for those who cannot access branch locations on a regular basis. Conducting business online or over the phone is a lot more convenient for some people. If you are one of those that enjoy having all the information at hand, Ally is just right for you!
Ally Bank Highlights
To open an account with Ally Bank, you have to be a legal citizen of the US and over 18 years old. Your address must be in the US, as non-citizens cannot conduct business over Ally. You will also need to use your SSN (Social Security Number) or Taxpayer ID.
Opening an account is fairly simple, as you just have to go to the desired account product page. Of course, firstly, you have to decide whether you want an online savings or checking account, and so on. You can also apply over the phone or via email.
The 24/7 phone line you can use is 1-877-247-2559. However, for the email, you have to first download a form online, fill it out, and then send it. One of the things that set them apart from other online banks is this easy application process!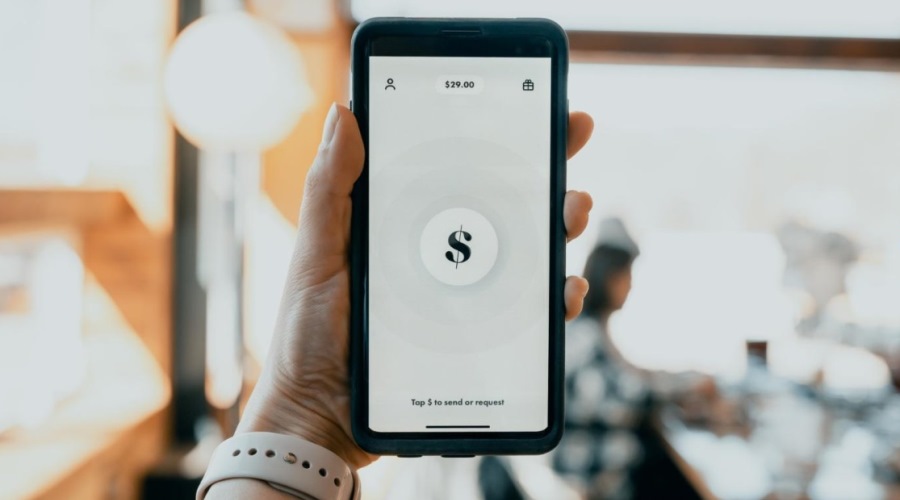 Pros of Ally Bank
Before opening any kind of bank account online, it is best to stay informed! Always look into what a particular bank has to offer and compare it with others. Make sure to find the most suitable option for yourself.
When it comes to Ally bank, they have a wide variety of services to offer, along with many perks. For example, the interest rates on savings accounts are one of the highest on the market. You can earn with them consistently with no additional fees.
Another great thing about their online tools and features is that they have a "Bucket" tool. It allows you to sort out your savings based on categories. You can have an emergency fund, vacations, taxes, and any others you want.
If you have a checking and savings account with them, they will identify any additional cash in your checking account that you can automatically transfer into your savings. They are not just storing your information but looking into your finances for you. Even if you have accounts with other banks, you can easily transfer funds from Ally bank to other ones.
Cons of Ally Bank
A fair review of a bank does not only give you the goods but also includes any possible drawbacks. Even though Ally Bank is a choice to many, they still have some things that are not convenient. As an online banking service, they do not have physical locations you can visit. However, they do have customer support available at all times.
Another thing they do not accept is cash deposits. You can make online transfers, direct deposits, and mailed checks instead. They also do not have competitive rates on money market accounts.
What Does Ally Bank Offer?
Ally Bank is a top choice when it comes to online banking. They offer various services, and all are accessible over your mobile device or computer. Managing your finances does not always have to be time-consuming and stressful.
Whether you want a checking account, a loan, or simply to save some money, Ally has it all. With their competitive rates and ATMs with no fees, they are an ideal option for many. Below is a review of some of the services this bank has to provide.
Savings Account
Opening a savings account online has multiple benefits. Apart from being able to access the account at all times, Ally offers you valuable tools. For example, you can use up to 10 Buckets to organize your savings. Each bucket can have a different name, so you will know exactly how much you have saved for each expense.
You can schedule your money transfers, so you do not have to remind yourself constantly. There are no minimum balance or maintenance fees to think about with Ally. Bear in mind that the APY (Annual Percentage Yield) on these accounts is 2.00%, which can be higher than average.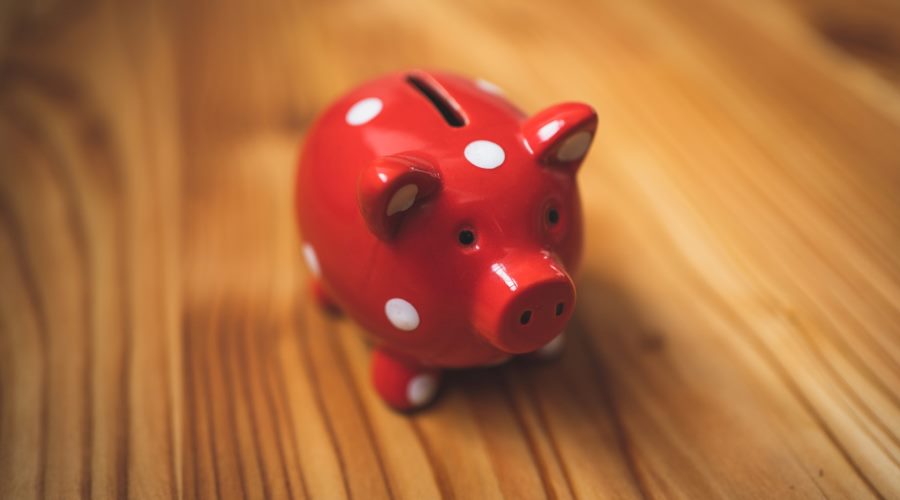 Checking Account
Depositing checks has never been easier, as Ally Bank allows you to do that over your phone. All you need is a picture of your check. Apart from that, you never have to think about accidental overdrafts, as they do not charge any fees for them. Furthermore, if the app notices that you have managed to save some money in your checking account, it will automatically make a transfer to your savings.
They do not charge maintenance fees, low-balance fees, ACH transfers, official checks, and many others. However, they do charge for expedited delivery, returned deposits, and outgoing wires (domestic). Even though there are many features they do not charge, they are pretty straightforward with the ones they do.
Auto Loans
When it comes to auto loans, Ally Bank offers business and personal loans. They are in business with many dealers that support their financing. All you have to do is find the closest one and make a deal.
You can use your online account to set up payments. There is even Ally Auto Mobile App designed for such expenses specifically. They have a Monthly Car Payment Calculator that helps you understand your monthly payments.
Apart from buying a vehicle, Ally also supports leasing. However, bear in mind that your credit score will be considered if you opt for an auto loan.
Money Market Account
Money market accounts are a great earning opportunity based on the interest rate. Ally Bank offers you over 40000 ATMs for unlimited withdrawals. With their competitive rates, your money grows much faster!
There is no minimum balance, and they do not charge maintenance fees for any of their accounts. You also have the option to contact their customer support 24/7. Ally offers an APY of 2.00%.
However, APY is always variable on MMA and the balance tier that you are in. They offer the following ones:
Under 5000 USD

Between 5000 and 25000 USD

Over 25000 USD
Purchase Mortgages
Purchase mortgages with Ally are entirely handled online. The application process is simplified, and you can get pre-approved within 2 minutes. The overall process is much shorter than average. You will have constant support and advice from their home loan experts.
They have different loans and terms to suit everybody's needs. Based on your preferences, you can either get a fixed or an adjustable rate. The downpayment can even be around 3%!
Keep in mind that if you choose an adjustable rate, they can vary over time, resulting in higher payments. However, this type gives you a longer repayment term.
Refinance Mortgages
Home refinance is not an option that people gladly choose. With Ally Bank, even this process is simplified. The application lasts about 15 minutes, and everything is completed online. Ally does not charge lender fees and helps you increase your monthly cash flow!
You will even have the option to change to a shorter term and repay the refinance loan faster. Once you use your home's equity in this way, you can use the difference you get for anything you want. Other than that, you need to understand that if you opt for a shorter term, it will result in higher monthly payments.
CDs
CD, or a certificate of deposit, is an account where you can save your money at a fixed rate and for a specified amount of time. This is one of the safest ways to keep your cash! Ally has three CDs offered:
High Yield CDs – Ally has competitive rates that allow you to earn a lot more! Currently, they have a 0.05% reward for CD renewal, but as this varies, it is always best to check back before the end date. There are no maintenance fees, and if your CD has matured, you can withdraw money within the first ten days charge-free.

Raise Your Rate CDs – This account allows you to raise your rate as they go up. If your account is for two years, you have one chance to raise it. If your account is for four years, you can do it twice!

No Penalty CDs – Once you open this account, you can easily withdraw your balance and funds. You will not be penalized for early withdrawal as long as it has been over six days from the moment you fund the account.
Ally Bank Customer Service
When doing business with an online bank, one of the drawbacks is the lack of physical locations you can visit. That is why it is of the utmost importance that they have good customer support. Ally Bank has multiple support chances for all your specific needs!
Apart from having a chat, phone, and email support, they have separate contacts for auto, bank, lending, home loans, fraud hotline, and so on. You can find all of them and more listed under "Contact Us" on the Ally website.
For example, for general inquiries on lending, you can call 1-800-427-9184, Mon – Fri, 8 am – 8 pm ET, and Saturday, 10 am – 5 pm ET. You can even send secure emails to their support when you log in to your account!
Methodology
This Ally review was based on various criteria that an online bank should follow. Firstly, it is important to determine whether this bank has a good reputation and satisfied customers or not. Other people's experiences can help you understand if you should opt for that particular bank.
Secondly, an online bank must have a well-developed website and mobile app that are easy to navigate. They also have to use encryption and high-security measures to protect your data. Other than data, competitive rates and low fees are important.
When looking into a bank, you want to make sure that they offer different options, numerous accounts, good loans, and so on. And lastly, you want to ensure that their customer support system is good, since you cannot visit such institutions.