Navy Federal offers several options for loan amounts and flexible repayment time. At the same time, the company includes an exclusive circle of borrowers who can take out loans or need loans for a very specific purpose defined by the Navy Federal Credit Union.
The company is one of the best options around, with the lowest minimum loan amount – $250. In contrast, a lot of rivals such as Alliant and Upgrade start from $600 and $1,000 accordingly. It is curious how the provider has no prepayment penalties on loans or origination costs.
Customers with savings accounts or certificates of deposits (CD) are given the privilege to apply for a secured personal loan with a super-low interest rate.
Our Verdict
Navy Federal Credit Union seems like an exclusive club at first glance, and this is true. Unless you qualify for membership, don't count yourself worthy. Unlike other similar companies, it doesn't let you become a member by bringing a donation either.
Still, in case you or your family member perfectly qualify for its membership, it would be a mistake not to try taking out a loan. A personal loan by Navy Federal Credit Union is an amount of money of a user's choice (within the limits of the available minimum and maximum) borrowed for a range of purposes. NFCU suits many financial needs, such as:
Home renovation and upgrading
Auto repairs
Credit card repayment and debt consolidation
Significant purchases
Covering health maintenance or medical treatment
So, our verdict is as follows. While NFCU is brilliant for those who need a simple solution and flexible loan amount, paired up with fast access to funds, you might be annoyed by no opportunity to change the payment date, a $29 late fee, and no chance to see if you qualify for a loan beforehand.
Company Overview
Navy Federal Credit Union, also known as a National Federal Credit Union (NFCU), is an institution that offers personal loans to its members and boasts a low minimum loan amount.
The credit union came into existence in 1933 and was founded in Vienna (Virginia). The company is active in 50 states of the US, including Washington, DC. Its main goal is to serve the military and their families and the members of the Department of Defense, which is, at the same time, the union's sponsor.
It counts over 300 locations and 160+ branches in American states. To apply for a credit, you have to be an active member of Navy Federal. You are counted eligible only if you're a veteran or duty military or are (or used to be) hired by the Department of Defense.
According to Trustpilot, which has a 4.7-stars rating, customers are satisfied with interest rates, plans, and a well-prepared team dealing even with complex cases of refinancing loans.
Types of Personal Loans Offered by Navy Federal Credit Union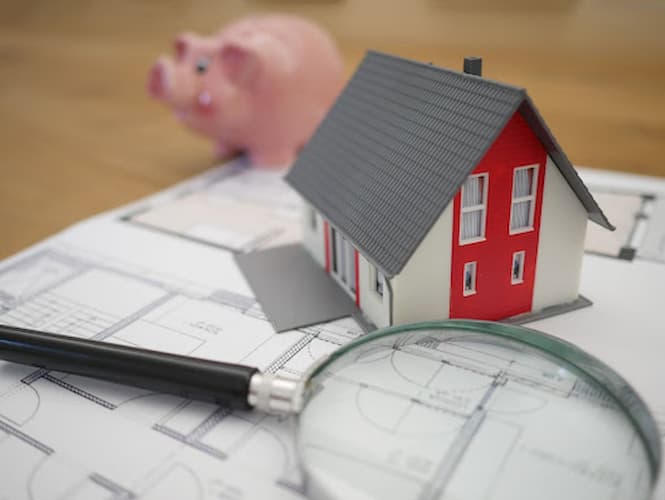 First of all, one needs to know that Navy Federal's personal loans are subdivided into 2 big categories:
– Secured
Those for extending limits for personal expenses or making home improvements. They have higher APR and longer repayment terms.
– Unsecured
There are basically no limits to what you can use a secured loan for. It's often taken for a mortgage and oftentimes needs an applicant to have some funds upfront. This means you will use money from your savings accounts to act as collateral for the loan. Anyway, a Navy Federal savings account suits the role of collateral.
A personal loan by NFCU is given depending on an applicant's credit history, income, occupation, and capacity to pay it off. Personal loans are otherwise known as consumer loans. All loans by Navy Federal have fixed interest rates, and luckily, the union charges zero origination fee and issues no prepayment penalties.
To be more precise, Navy Federal provides the following personal loans:
Debt consolidation loan
Savings secured loan
Home improvement loan
Personal expense loan
Certificate secured loan
Other types include:
Auto loans
Student and refinancing loans
Credit cards
Mortgage
Home equity loans
Who Is Navy Federal Credit Union Best For?
It goes without saying that Navy Federal Credit Union is suitable for active duties, retired staff, or veterans of any field in the military sphere, as well as their immediate family. DoD employees will also benefit from the cooperation.
Taking out these loans is a sure-fire way for anyone who needs financial support to receive the influx of funds of the necessary amount and pay it off at comfortable lengths.
At the Virginia-based credit union, one can order loans across the US. Debt consolidation, home renovations, or unforeseen medical treatment are popular uses for loans. All in all, given you have Navy Federal membership, this is a great chance to use flexible conditions since there is a wide range of terms and amounts.
Navy Federal Credit Union Personal Loan Details
In case you seek to finance any of your home improvement ideas, need fast access to credit funds to cover up unexpected expenses, or want to improve your credit history, here is where Navy Federal can shine.
To use its offers in the most effective ways, knowing the details is crucial. There is a set of factors that make you qualify or disqualify for a personal loan. In all cases, it will include data from a person's credit profile to prove the reputation and documents showing they are able to pay.
To check if a personal loan at Navy Federal is fit for you, look through these factors:
Membership eligibility.
To be a member, you or your family member has to be working for the armed forces. Applying for membership is available online.
Proofs of income.
Now, the provider doesn't have a set-in-stone minimum income requirement, but it does take income into account. Banking history and past payments will be considered as well.
Credit score requirements.
Again, there is no floor level of credit score, but it's easy to see how applicants with higher credit scores come in greater favor.
Loan Amounts and Terms
Navy Federal usually lets you borrow the precise amount you need and offers several comfortable terms to return it. The lengths of repayment depend directly on the intended loan use and can reach 180 months.
Loan amounts
Clients may take out from $250 to $50,000 from the credit union. Still, be aware of minimal amounts for some specific personal loans. For instance, a savings secured or home improvement loan might require at least $25,000 for a period of 60 to 80 months, whereas for longer terms, this minimum grows to $30,000.
Loan terms
Similarly, certificate-secured loans, debt consolidation, or loans meant for personal expenses will last no longer than 60 months.
Personal Loan Costs
For evaluating what benefits you are sure to get with this or that loan, study the following terms and their definitions: -APR The majority of NFCU's loans issue interest rates that vary from 7,49% to 18%. Still, the concept of APR includes not only the interest percentage but also things such as:
origination fee
closing cost
underwriting fee, etc.
That being said, the APR will always be a bigger sum than the interest rate. However, it is based on a particular loan type and situation: in savings secured loans, the rate will equal the rate in your savings account at the moment, plus an additional 2% for all loans lasting up to 60 months / 3% for those lasting up to 180 months.
-Rate discounts
Military men who are currently employed or already retired can claim an 0,25% rate discount in autopayment when it comes to personal expense loans.
-Prepayment penalty fees
Specifically, at NFCU, applicants are free from a prepayment penalty fee.
-Late fees
Being late with your monthly amount of payment charges a one-time $29 fee.
Navy Federal Personal Loan Features
Together with defined requirements and rules, Navy Federal Credit Union will offer attractive perks and benefits for you to enjoy. Besides rate discounts, one can use other bright solutions that let you win more comfortable repayment, lower interest rate, and in general, simplify the use. Among many Navy Federal competitors, it stands out with these features:
A joint application is basically having co-borrowers or co-signers. NFCU officially makes it possible to apply for a loan for a few people at once. It either lets them have equal shares of responsibility (making them co-borrowers) or unequal shares (making the second borrower responsible only in case of the main borrower's failure of repayment, i.e., on the part of a co-signer). Tip: a joint application may top up chances of getting approved or get you a lower APR.
Navy Federal offers its neobanking services to smartphone users for handling personal finance on the go. The app is available for iOS and Android and lets you swiftly see the loan status, pay each month, and send money.
Pros of Navy Federal Personal Loan
Now, the idea of a perfect loan provider might differ from person to person, but there are some main advantages of the Navy Federal personal loan that most users will make the most of.
A broad range of loan amounts.
Up to $50,000 is given for the most popular purposes, and the floor amount is $250. These sums can fit in many life situations, such as unplanned change of a dwelling place, auto repairs, making important purchases, as well as other goals like financing a small business project without dipping into the nest egg of savings. Funds get available on the next business day.
Potential for lower-than-average APRs.
A comparingly lower APR makes the Navy Federal Credit provider a universal loan giver. The average APR makes 7,49%, but if your credit score is high, you can hope for a lower one.
Extended terms available on some loans.
The service provides one of the longest loan payoff terms out there – nearly 180 months, whereas other providers stop at 60 months or so.
Cons of Navy Federal Personal Loan
Navy Federal Credit Union offers impressive features of loan taking, but just like every other provider has room to grow and change for the sake of customers' good. What we find as the biggest minuses of the Navy Federal personal loan is a pretty large post-due date fees, a closed circle of members, and no way to pre-qualify for a loan. Let us look at each of them in detail.
Must be a member to qualify for a loan
Strict requirements for getting into the membership society are definitely a disadvantage. Unless you are a soldier, reservist, retiree, or annuitant of the American Armed Forces, Air Force, Navy, Coast Guard, or Marine Corps, a US government employee, or one of DoD civilians, the way is closed and joining the credit union is impossible.
High late fees
Charging $29 for being past the due date can seem too much for many clients and put them in a blue mood.
No loan pre-qualification tool
It's hard to see into the future without a decent method to pre-qualify for a loan. Yes, one may justify this by saying that this option is uncommon among banks, loan, and credit providers.
Still, checking your rates at a chosen online lender before applying is very convenient, and this feature should be considered added by Navy Federal. What is more, an opportunity to pre-qualify lets you easily contrast multiple loan offers without it influencing your credit score.
No way to shift the due date for regular payments
Choosing a payment date (either before signing the final loan agreement or after) is a privilege given by a few services. Using the Navy Federal, you can feel kind of restricted in payment flexibility and will have to match the chosen payday instead of linking the preferred day in your head to the payment, which is easier to remember.
How to Apply for a Navy Federal Credit Union Personal Loan
If the requirements that we mentioned above aren't a problem for you, and you would like to get your financing in the form of a personal loan by Navy Federal, follow these 5 simple steps to make it come true: Describe each of these steps in detail: how, where to do it, what is required, and what to be careful with.
Fill out the application
An application form is meant to gather vital info about you as a loan receiver and get your contact data. This will include:
date of birth
phone number
address
income, your employer's name, and contacts
Social Security Number
NFCU Access Number
info about the co-applicant
Filling out this form is possible online on the official web page, through an app, with a call on 1-888-842-6328, or offline by coming over to one of NFCU branches.
Wait for approval
After you make all necessary documents available for the lender and finish the verification, there is some time needed for the NFCU's underwriting staff to process the loan application. Make sure to update the page and check the status of the application as you expect feedback.
Sign the loan agreement
Next, check your email to see if there's the approved loan agreement doc in there. Carefully review it since the human mistake factor is present in every company and service, so read every single word.
If the text differs, send it for review again. Once the document contains the exact things you applied for, you can sign it. Be careful with name placing: your name and the lender's name should be located on the same page.
Receive the money
If all requirements are met, and documents are sent in time, the authorized loan arrives the same day. Funds can be deposited in the savings account or directed to another.
Repay the loan part by part
Regular payments in the defined term will let you cover up the loan without much stress to your budget. Make payments in online banking tools, pay with an app, or do it with a phone. Changing settings to autopay is great for those who are prone to forget the date. Hence, the money will automatically be taken from an account.
Customer Service
A big plus of Navy Federal Credit Union is the round-the-clock customer support not limited just to regular business hours. Customers can reach the team to ask their questions even on weekdays and get comprehensive answers. This is possible in a few ways:
by phone 1-888-842-6328
by secure email messages (by signing in to your Navy Federal account – choosing 'Messages,' – 'Send us a message')
in online chat
in eye-to-eye conversation at one of the Navy Federal branches
Alternatives to Navy Federal Personal Loans
Navy Federal Credit Union is just one of many personal loan providers. While it's been around for over 80 years and has one of the lowest interest rates, it is still not for everybody. So, you might look at other companies as reliable options as well. Here we compare Navy Federal to a few of its alternatives offering the best of deals.
LightStream
At a glance, the Navy's competitor, LightStream, is a very beginner-friendly app called to give personal loans. -General description of LightStream With low-interest rates, no fees, and outstanding features, such as a satisfaction guarantee, LightStream nails it and becomes a top solution for many.
-Best for
Opting for a LightStream personal loan makes sense for anyone who is an 'A+ student' in credits, i.e., has a few years of clean credit history, a good credit score (690 and up), and wants a big loan for an adequate rate.
-Loan Terms of LightStream
LightStream has an acceptable term for every type of loan, including personal: 2 to 7 years. In addition, it allows the borrower to decide if they want a lower interest and a shorter loan term or smaller monthly payment sums at a longer repayment term. It turns out there are great benefits if you take the loan for financing home improvement. Projects like that may be entitled to special loan terms up to 20 years and demand no appraisal or home equity like other companies.
-Loan Amounts of Light Stream
Sums of money to borrow from LightStream range from $5,000 to $100,000, which is fairly enough to cover most unforeseen personal expenses.
-Origination Fee of LightStream
The provider never charges a fee for loan origination, as well as for late payments.
-Time to Fund of LightStream
Funding usually takes place from the same day to 30 days from the day of loan approval. However, it can extend the funding time up to 90 days in some cases (such as with home improvement loans).
-Pros and cons of LightStream
Pros
Low-interest rates
No fees
Realistic terms
Rate beat program
Guarantee of satisfaction
Cons
Hard credit check
Indirect payment to creditors
Upgrade
Upgrade is a modern mobile banking solution with a 4,7-star rating according to Forbes Advisor, flexible loan amounts, and nice autopay discounts.
General description of Upgrade
As a rule, personal loans by Upgrade are unsecured. Permitted uses include credit card refinancing, debt consolidation, home improvements, and major purchases.
Best for
Now, the service is best for those whose credit score doesn't reach 650 and who would like to use convenient tools for monitoring funds and getting more awareness of finance management.
Loan Terms of Upgrade
Terms cover from 2 up to 7 years (24 to 84 months).
Loan Amounts of Upgrade
Amounts of financing always depend on a person's credit profile and can vary from $1,000 to $50,000. Customers with nearly good or below good credit scores usually get $25,000, and less.
Origination Fee of Upgrade
For all loans by Upgrade, there is an adjoining origination fee making 2,9% to 8% of the total loan sum. The origination fee is taken from loan proceeds.
Time to Fund of Upgrade
Loans are funded on the next business day or not later than on the 4th business day from the date of approval.
Pros and cons of Upgrade
Pros
No prepayment penalty fee
Joint application opportunity
Quite low minimum loan amount: $1,000
Low minimum credit score (560)
Incurring a late payment fee of just $10 (if you're 15 days late).
Cons
Higher-than-average APRs (5,94%-35,9%)
Origination fee
Upstart
Upstart can be a brilliant option of fair credit for personal use if you're new to credits or don't have a credit score to impress the lender with.
General description of Upstart
Upstart is known as the Artificial intelligence-based tool that aids customers with their financial goals. On the one hand, it uses nontraditional data collection methods to qualify clients. On the other hand, it is quite liberal concerning inexperienced applicants or those with an imperfect credit history.
Best for
Anyone who wants an extended period of repayment (starting from 3 years here) will benefit from the use of Upstart. Besides, you will be fully satisfied if you want a chance to shift a payment date and don't have previous experience with loans.
Loan Terms of Upstart
Paying off loans lasts at Upstart from 3 to 5 years, but clients don't have a choice, and the term is determined automatically.
Loan Amounts of Upstart
Upstart offers a loan amount from $1,000 to $50,000.
Origination Fee of Upstart
The origination fee ranges from 0% to 8% of the total loan.
Time to Fund of Upstart
Upstart is quite swift funding if you compare it to its competitors. It enables you to get a loan on the next business day after a client signs a borrowing agreement.
Pros and cons of Upstart
Pros
Mobile app to monitor and manage loans
Fast funding
Movable payment date
many payment options: automatic payment, online, through a phone, or mail check.
Cons
No chance to manage finance with an app
Offering exclusively unsecured loans and no joint application
Payoff
Payoff is a bright example of a reputable lender for clients with exemplary credit profiles. It is best for anyone who wishes to improve their credit card debts.
General description of Payoff
Payoff by Happy Money is a simple tool designed specifically for eliminating credit card debts with high-interest rates. Putting up collateral isn't needed either.
Best for
Make the most of Payoff loans if you're someone who is sick and tired of a high-interest debit or credit card debt.
Loan Terms of Payoff
Clients are given the time of 24 to 60 months to repay their loans.
Loan Amounts of Payoff
The minimum here is pretty high – $5,000 and the max. is $40,000. So, if you're after a small sum to borrow, look elsewhere.
Origination Fee of Payoff
You are going to be charged an origination fee in size of 0% to 5% based on the term.
Time to Fund Payoff
Funding takes longer here too. From 2 to 5 business days are needed to get your money.
Pros and cons of Payoff
Pros
Adequate APR
No late fees
Cons
A sky-high minimal amount of loan
Slow funding
Origination fee
Very restricted loan purpose
Limited area of availability (excluding places in the US such as Massachusetts, Nevada, and Nebraska)
Conclusion
If you realize that a personal loan is something that has more advantages than disadvantages for you and you should choose a reliable lender, Navy Federal is a to-go option.
It offers personal loans to members of military society, veterans, and Department of Defense employees as well as their families. NFCU boasts low-interest rates and flexible terms to pay off loans without stress for your budget.
It's not difficult to apply for a personal loan and get approved, especially if you've been a diligent loan repayer for all of your life and don't have new big debts.
Still, if you are not linked to the military sphere so much or want to find a lower rate, go on doing your research and seek more comfortable conditions.