Are you looking for a secure and convenient method to invest in the stock market? Well, Cash App might be the optimal solution for you. Founded in 2013, the application was primarily built to facilitate online payments in America.
However, through the years, it has developed into a complete financial solution that allows you to make transactions, withdraw funds, make online payments, and, most importantly, Invest in the NY stock market. Stay with us as we answer the most common questions about Cash App investing with detailed and reliable answers. So, let's get started.
What is Investing with Cash App?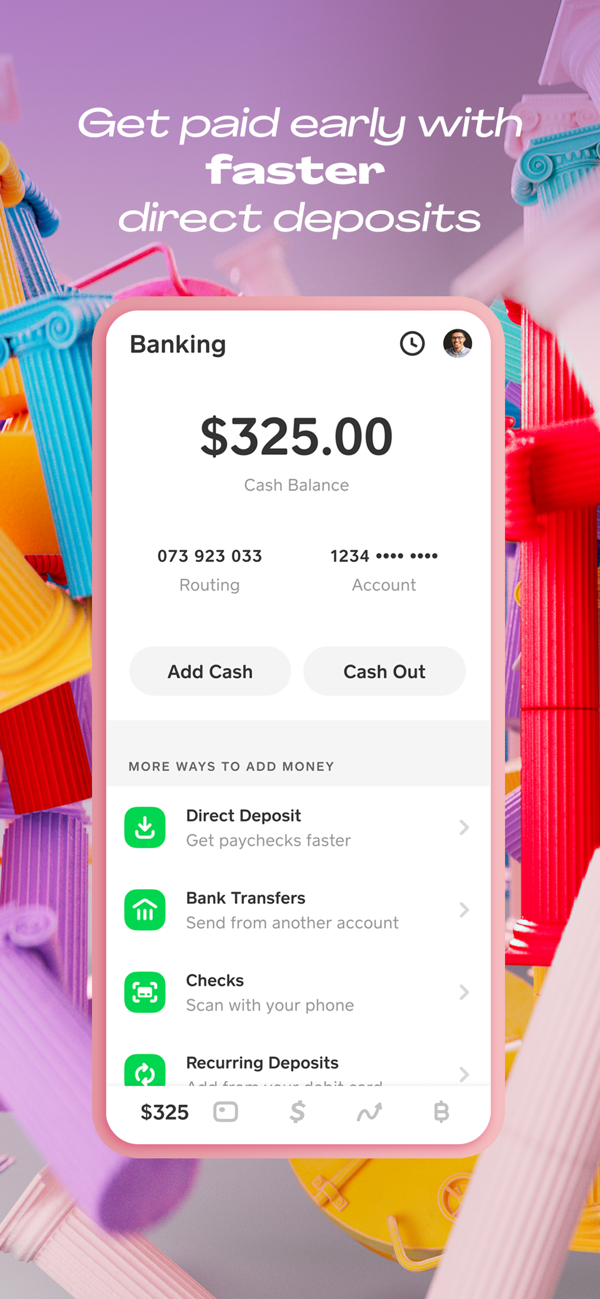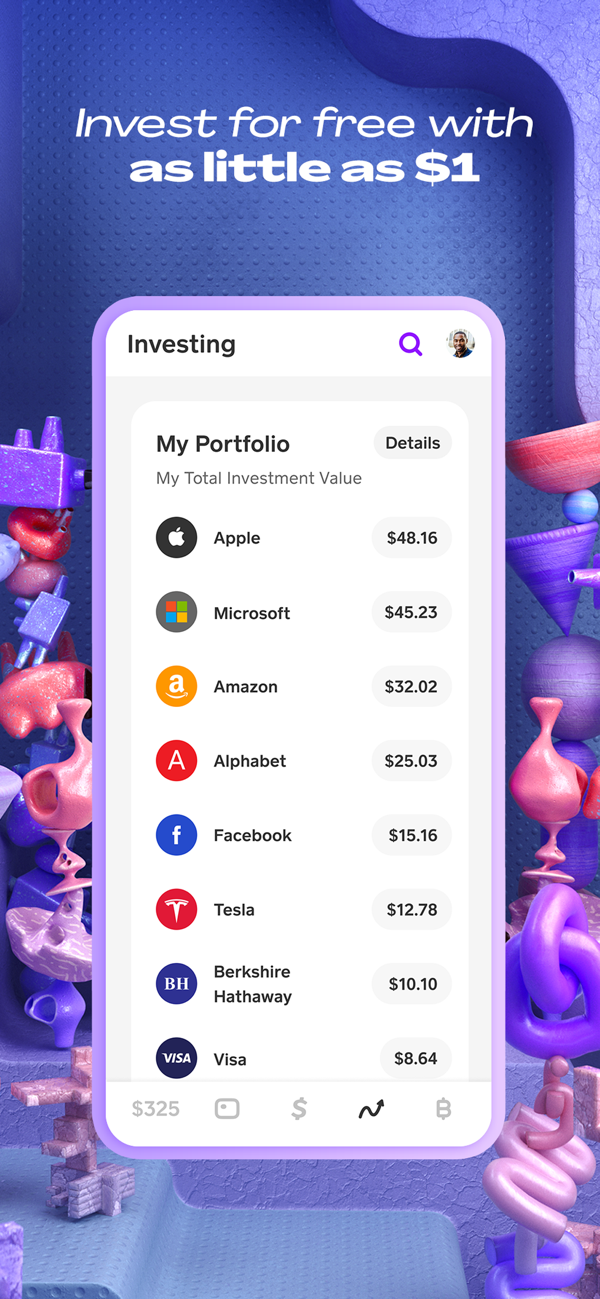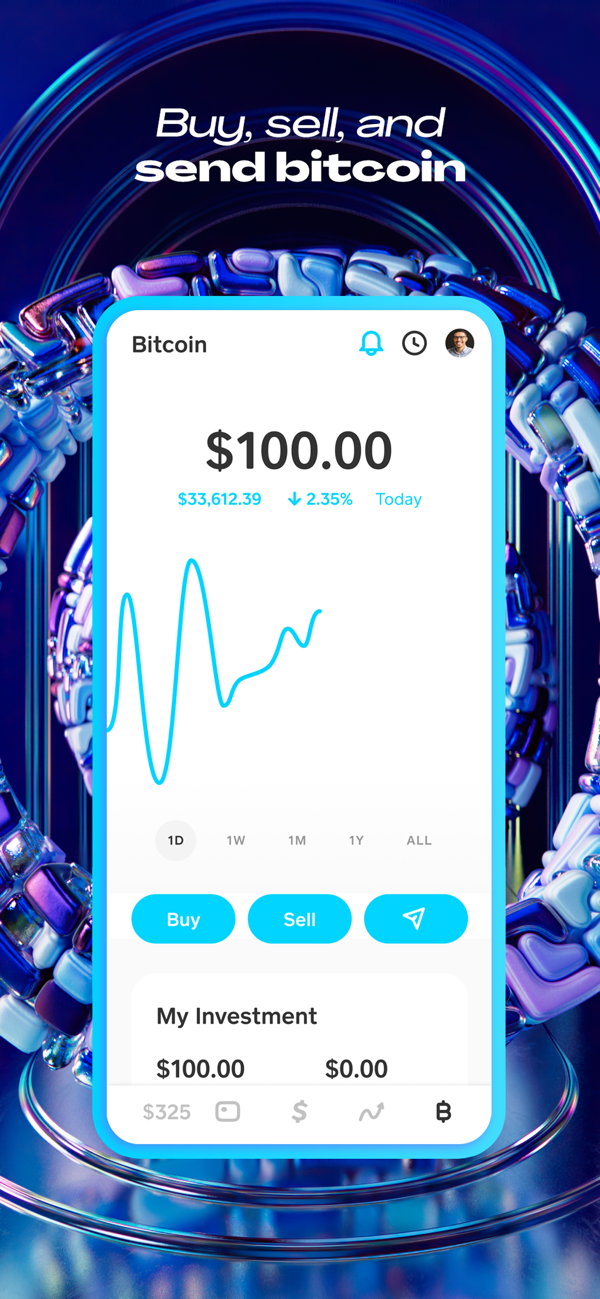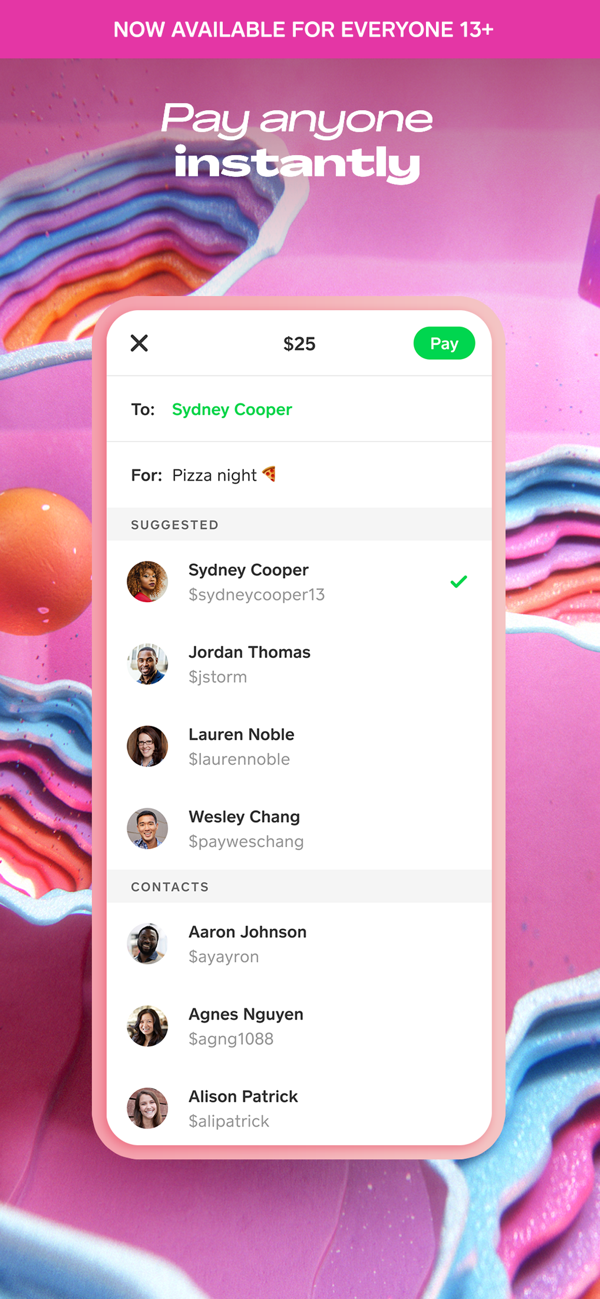 Imagine owning a part of your favorite company without any effort and making a ton of profit from a short-term investment. The Cash App investing allows you to do precisely that, as it offers you to invest in your favorite stocks from as little as $1 on the go using your phone.
With Cash App investing, you can buy, sell and own stocks absolutely for free as there are no commissions or fees charged, no matter how big your investment is. Besides, Cash App investing also allows you to invest in cryptocurrencies and EFTs, and that for free too.
It is highly convenient as you only need a valid Cash App account to invest in more than 1600 stocks from some of the biggest companies trading on the New York stock market. Sounds interesting? Let's find out more.
How to Invest With Cash App
To start your journey with Cash App investing, you will first need to follow these steps:
Get Registered with The Cash App
1.1. Enter your phone number or email address.
1.2. Confirm your identity by entering the code you received from the app.
Add Cash To Your Account
2.1. Launch the application and tap on the bank icon.
2.2. Next, tap the Add Cash button and enter the amount you want to add to your Cash App account.
2.3. Finally, hit the big green Add button to top up your account.
Start Investing with Cash App
3.1. Once the cash shows up in your account, you can then go through with your investment by tapping on the Invest tab on the app's homepage.
3.2. Pick your favorite stocks or EFTs and make a payment.
Once the order is placed, the stocks will show up under the Owned Stocks tab within seconds if you are buying them during the SE trading hours. If not, you might have to wait till the next trading day.
Cash App investing allows you to invest as low as $1, and you can either day-trade during the stock market trading hours or hold your stocks for a long-term investment. Find out more about these aspects below.
More about Cash App Stocks
Cash App offers a complete investment solution for its customers through a single piece of software. Whether you are looking to buy stocks or sell them with profits, the application will surely take care of the task easily. Below we are explaining each of the services offered by Cash App investing and how you can avail them. So, let's take a deep dive into the world of Cash App investing.
Buying Stocks
Cash App investing allows you to choose from tons of different investment options, including publicly traded stocks, Bitcoins, and ETFs. Here is how you can buy stocks using Cash App by following five easy steps:
First, tap on the Invest tab on the app's home screen.
Next, tap on a supported stock or ETF to view its details and trade.
Once you've found a stock you're interested in, tap the "Buy" button to purchase it.
Next, you can enter the amount you want to invest.
Lastly, confirm your identity by entering your PIN or through Touch or Face ID.
The best thing here is that you can put the buying process in auto mode, where the app will automatically buy stocks after regular intervals – every two hours, every day, week, or two weeks.
You can buy stocks 24 hours a day. However, the investment will be approved only during NY stock market trading hours – 8:30 AM to 3:00 PM, Central Time. Once the order is approved, you can check out the owned stocks by tapping on the Stocks Owned tab under the Investment toggle.
Selling Stocks
Selling stocks is also reasonably simple with Cash App Investing, and here are the steps involved:
Start by going to the investment panel by tapping on the Invest tab on the home screen.
Tap on the Stocks Owned tab and select the stocks you want to sell.
Enter the selling amount and confirm your ID by entering your PIN or through Touch ID Verification to complete the selling process.
Again, you can sell your stocks at any given time throughout the day. However, depending on the market, sales funds can take up to 48 hours before being debited in your Cash App account. There are no commissions or fees involved in selling your stocks on the app, and all profits or losses are solely owned by you.
Owning Stocks
Cash App Investing lets you own stock under the Buy and Hold strategy that comes in handy during uncertain times. Unlike in Day Trading, where you have to sell your stocks by the end of the day, the Buy and Hold strategy allows you to simply buy your stocks and hold them until they show a reasonable profit. Cash App allows you to use Buy and Hold strategy for a safe, hazel-free investment option. You can view the stocks you are currently owning by:
Pressing the investing tab.
Going to the stock Owned panel.
Here you can sort your owned stocks by Daily Returns, Total Returns, and also by Total Investment Value. You can change your stock view by tapping on the percentage icon next to stock details and selecting the required view from the drop-down menu.
Supported Stocks
Cash App investing brings you over 1600 publicly traded stocks and EFTs. These include some of the largest companies trading on NYSE with a market cap of over a billion dollars, including Meta, Google, and PayPal Holdings. You can search for the stock or company you are interested in by:
Tapping on the Invest tab.
Entering the name of the company or stock and hitting the search icon.
You can also search for the companies with the highest trading companies in the past 30 or 90 days to make a more informed decision.
How to Sign Up for Investing with Cash App
Signing up with Cash App is a highly simplified process and only involves 7 simple steps, as mentioned below:
Download the Cash App on your smartphone from App Store for iOS devices or Google Play for Android devices.
Launch the application and tap on the Sign Up button and enter your phone number or email address.
Next, the app will send you a verification code to your phone number or email address.
Enter the code in the required field and tap on the Next button.
Enter your zip code and continue by tapping on the Next button.
Next, enter the desired $Cashtag (unique username) and again tap on the Next button.
Finally, enter your debit card number to link your bank account with your Cash App account and complete the registration process.
Once registered you will be able to use all of the services offered by App Cash including investments and day trading.
What to Consider Before Investing with Cash App?
Cash App is a one-stop shop for all your needs. However, there are a few things you should consider before making any investment using the app. First of all, Cash App in no sense is an investment advisory, so do your own research and make your own financial decisions based on pure logic.
Secondly, investors own any profits or losses incurred from investment in the app. Make sure you comply with the tax law while buying or selling any stocks, as Cash App does not provide tax services in any form. Other than these, you might also consider the following aspects before using the app for investment.
Does Cash App Offer a Card?
Cash App offers investors a free, Visa-backed debit card called the Cash Card. It's a physical debit card that is connected directly to your Cash App account, and you can use your account balance through Cash Card.
It can be used anywhere in ATMs, Stores, or Online Stores where Visa is supported. You can order your Cash Card by following these steps:
Tap on the Cash Card tab on the app's home screen
Select the Get Card option
Select Card Color and tap on Continue
You can customize the CashTag by drawing or entering your signature if you want to. You can also remove the CashTag by unchecking the Show CashTag toggle.
Enter your mailing address and hit the Next button
Lastly, confirm your first and last name and tap on the Continue button to complete the process
Your card will arrive in your mailbox within 10 working days, and you can activate it by scanning the barcode through the application.
What Does It Cost To Use Cash App?
Getting started with the application is absolutely free, and there are no costs involved. You can simply download and install the application from Google Play or App Store. Besides, getting yourself registered with the application is also free. However, transfers and transactions do cost some fees that are mentioned in the next section.
What are Cash App Fees?
The app does not charge any fees or commissions on investment. However, other services like instant transactions, withdrawals, and online payment do come with a price tag. Instant transfers made through the app can cost anywhere from 0.5% to 1.75% of the transfer amount.
Any withdrawals made through ATMs will cost you $2. You can also choose to transfer and withdraw money for free in your bank account. However, free transfers and withdrawals can take up to 3 working days to process through.
What Are the Limits on Cash App?
There are no limits on buying or selling stocks on the application. However, day trade transactions are limited to 3 trades per 5 days period. That is, if you have purchased and sold a stock within the same trading day, you will only have 2 trades left for the rest of the 5 day's trading period.
Besides, another interesting limit is applied when you choose to sell your stocks. That is, if you are selling 98% of your owned stokes, you will have to sell all of them, or you will have to lower the value.
Moreover, your daily spending has a limit of $7,000, while you can send only $1,000 per day using an unverified Cash App account. ATM withdrawals also have their limitations, and you can get only $310 per transaction and $1,000 per day.
How Secure Is Cash App
Cash App is an extremely safe payment option. It keeps all of your personal and financial information behind the walls of encryption. The application is compliant with PCI Data Security Standard (PCI-DSS) Level 1 and thus can keep all your transition data encrypted whether you are using public WiFi or a shared network. However, it is secure for as long as you keep it this way and comply with the following recommendations.
Don't share any secret code with anyone
Keep your PIN secure
Do not plug in your phone on someone's computer or laptops
Don't fall for the scam callers, and do not share any financial information over the phone.
What are Some Cash App Alternatives?
Cash App is the best all-in-one tool; it provides many ways to manage your funds in one place. It also allows you to keep track of your finances through your mobile phone, which makes your life more convenient.
However, it does have its limitations. The biggest of them is that it only works in the US and UK. Besides, each transaction on the application costs you a few bucks as fees or commissions. Therefore, if you are in a different part of the world or simply want to save a few extra dollars, you can use any of the alternatives mentioned below.
Venmo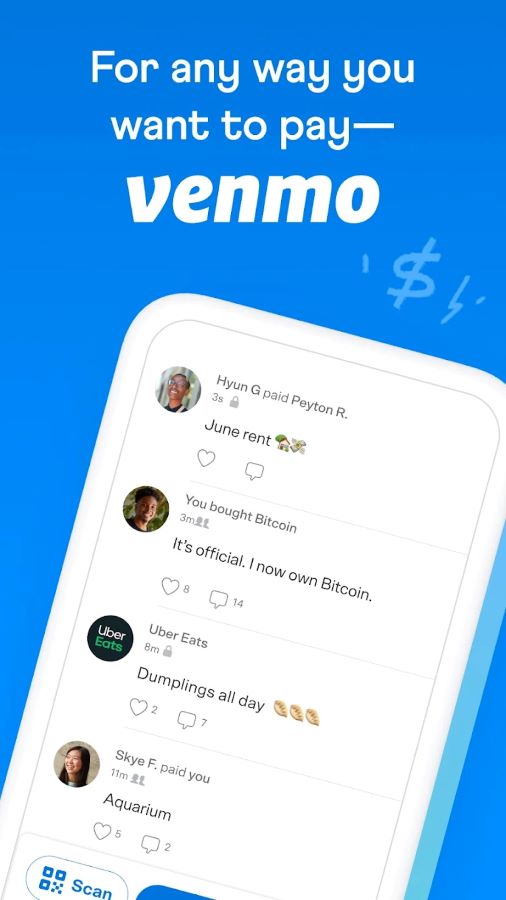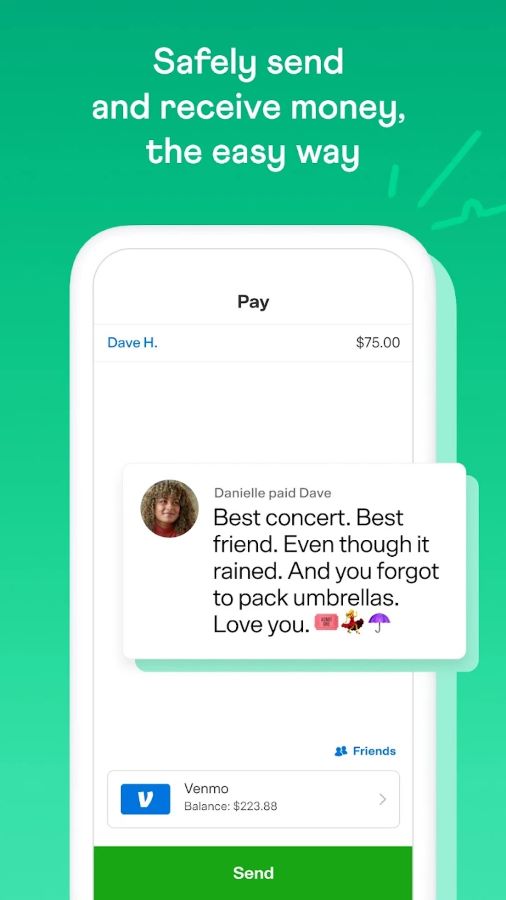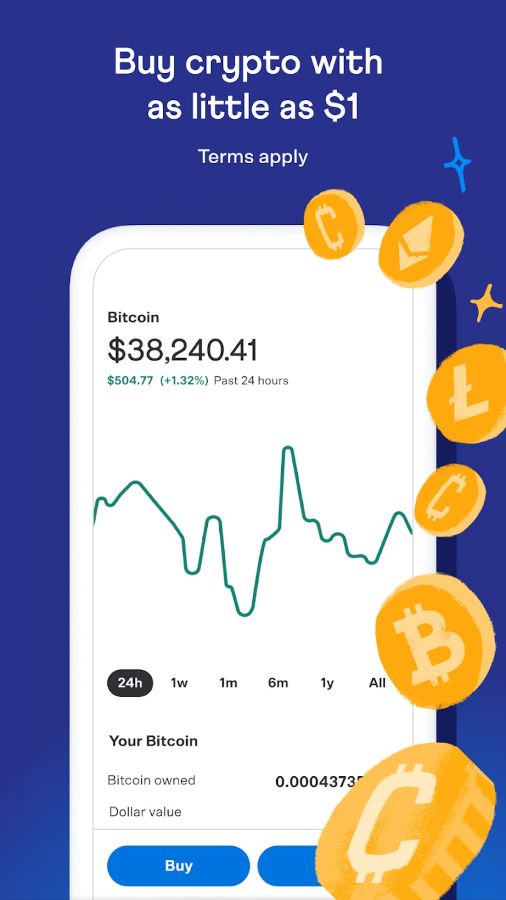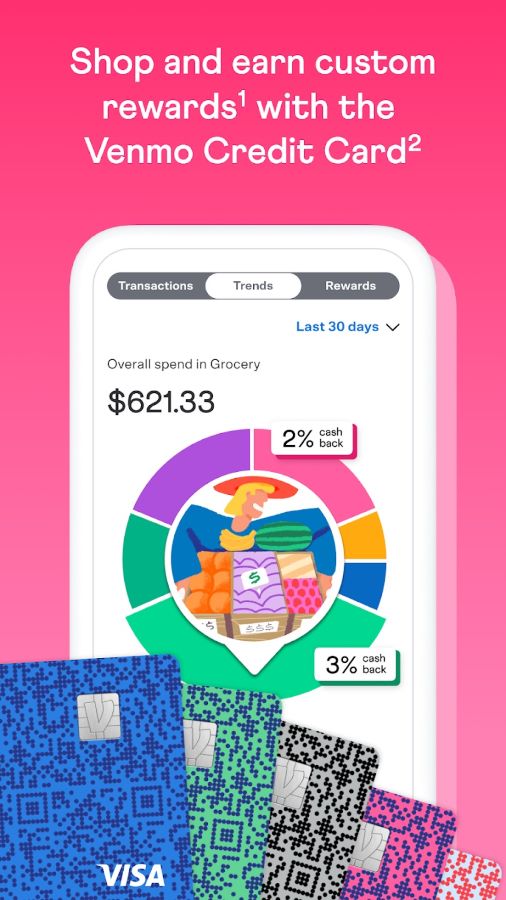 Venmo (a subsidiary of PayPal) is a new online payment system widely popular with the younger generation. It is generally used to send money to someone you know personally instead of writing them a check. For example, if two Venmo users share a hotel room, one can connect with the other user and transfer half the room cost to the payer.
How Convenient is It?
If both parties have their bank accounts connected to Venmo, it only requires both customers to connect their accounts, either by scanning the barcode or by sharing the mobile number and clicking transfer money. It is a transaction that requires no effort and is highly convenient.
Why is It Worth Downloading?
Venmo offers many advantages. Particularly for consumers who are used to using their phones for various transactions. The software is well-designed and allows users to make quick payments in a variety of situations. Venmo will be ideal for people who need to pay for coffee on the go or settle a debt with family or friends.
Summary
Venmo is intended to carry out transactions between people who know each other personally. It is not a platform for paying bills or making transactions. It's simply a social payment system where you can transfer, lend and receive money from people in your social circle. Overall, it's convenient, safe, and, most importantly, quick.
Zelle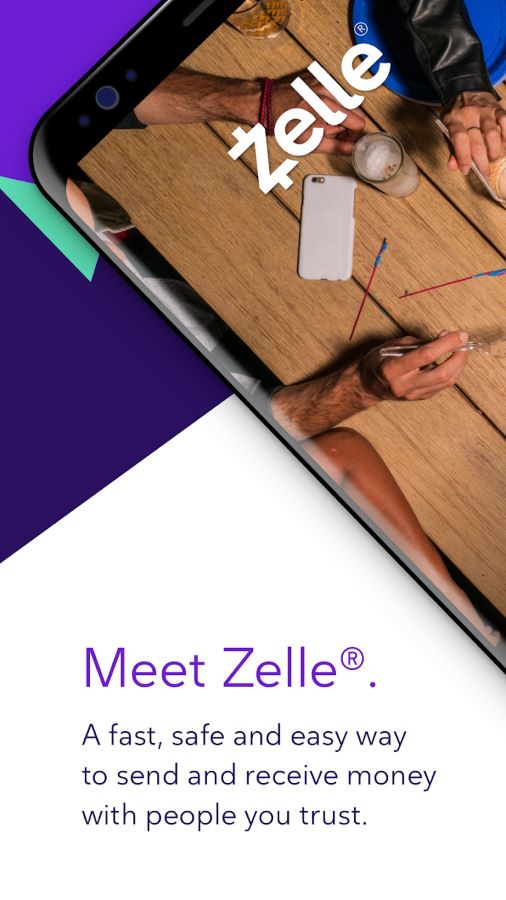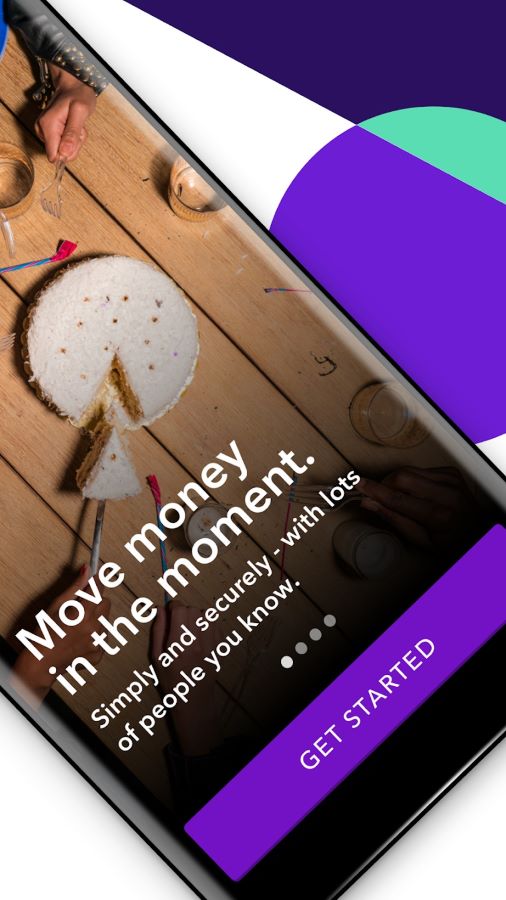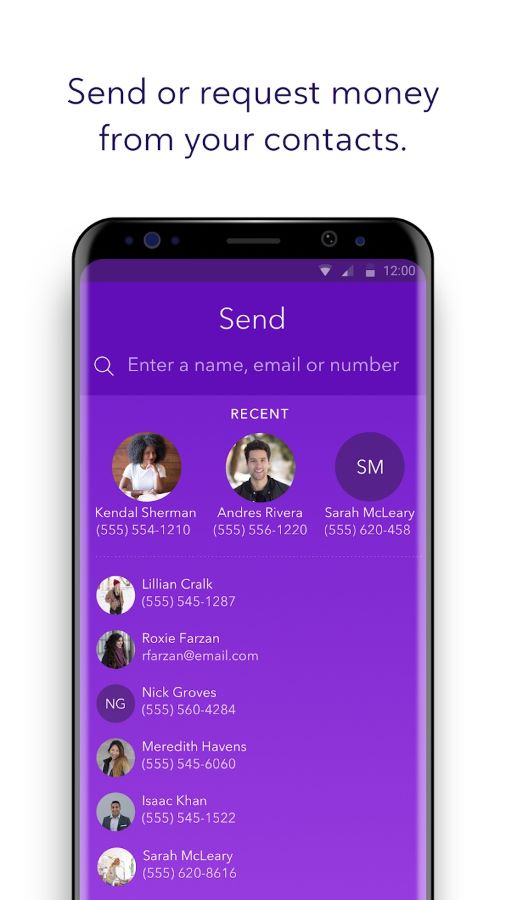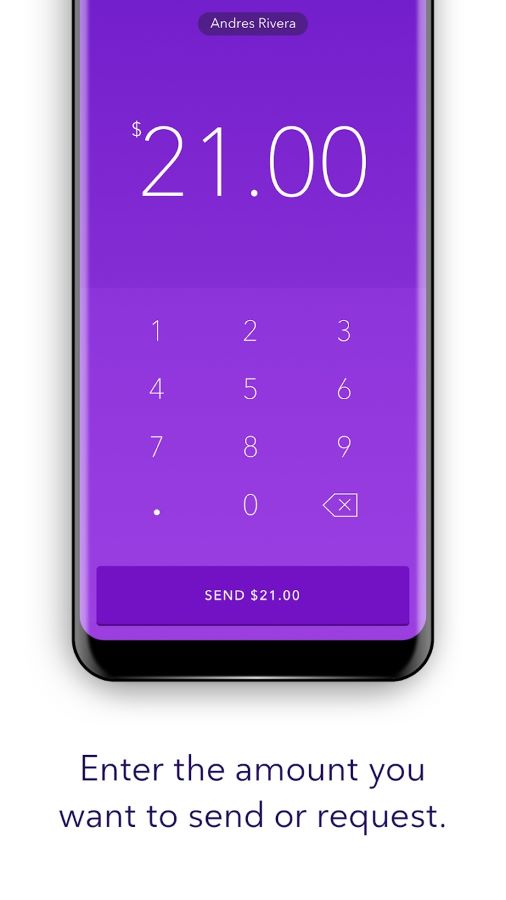 Zelle is another of the best alternative to Cash App. It is a mobile solution that helps users to organize their bank accounts and work through the application in different economic aspects. In addition, it has had a relevant influence in the financial world since it is the result of combined efforts from 30 of America's biggest banks.
How Convenient is It?
Zelle App was specifically designed and developed to make banking more convenient in America. It essentially is a financial tool that helps you make your interbank transactions on the go, without ever visiting the bank.
Why is It Worth Downloading?
Zelle is by far the best application for interbank transactions in America. Even though it works on the same principles as Cash App and Venmo, it still has a pretty clear edge on both these applications.
Firstly, being the official payment partner of America's leading banks gives it a legitimacy that the other two solutions can't have. Secondly, almost all of the other payment gateways charge some sort of commission or fee on interbank transactions, but Zelle does the same for absolutely no fees.
Summary
Zelle is a convenient alternative to sending Cash App. It is designed as a mobile solution where you can send money swiftly, securely, and easily. Likewise, it is characterized by the ability to make the transaction effective in a matter of minutes. So, it is an ideal option for the instant transfer of money.
PayPal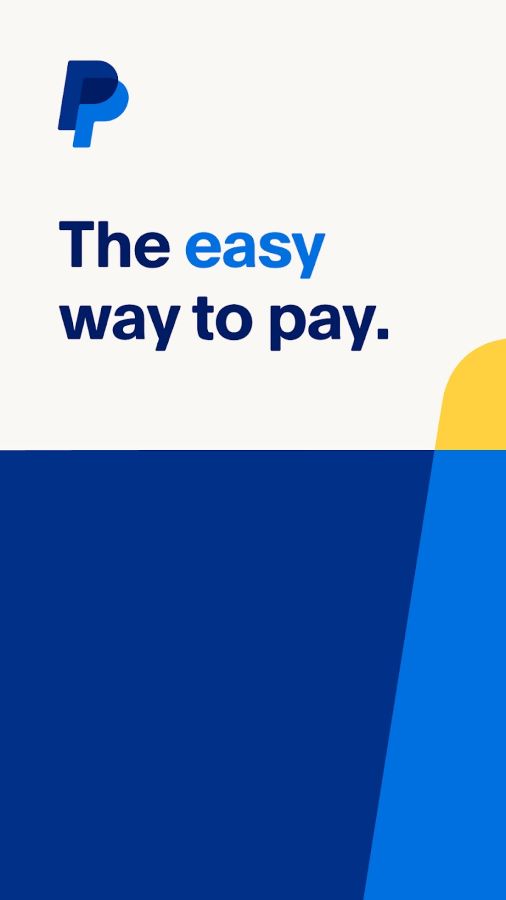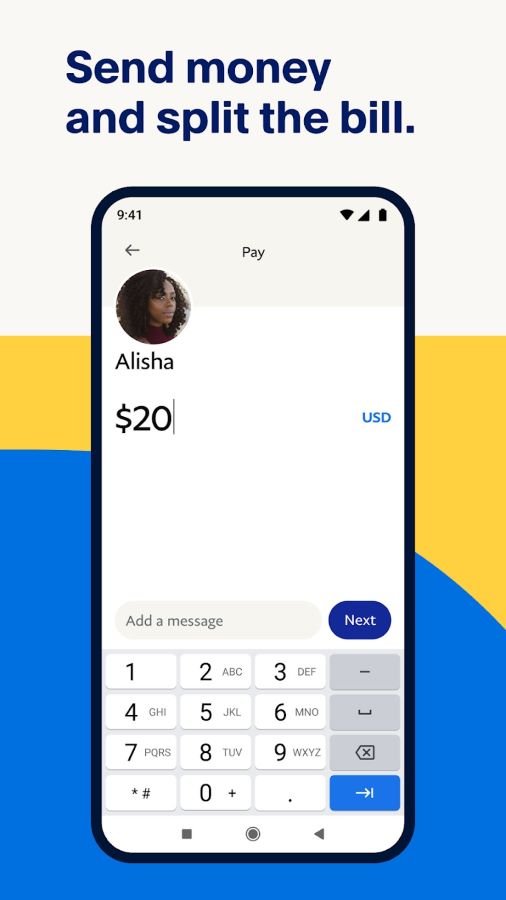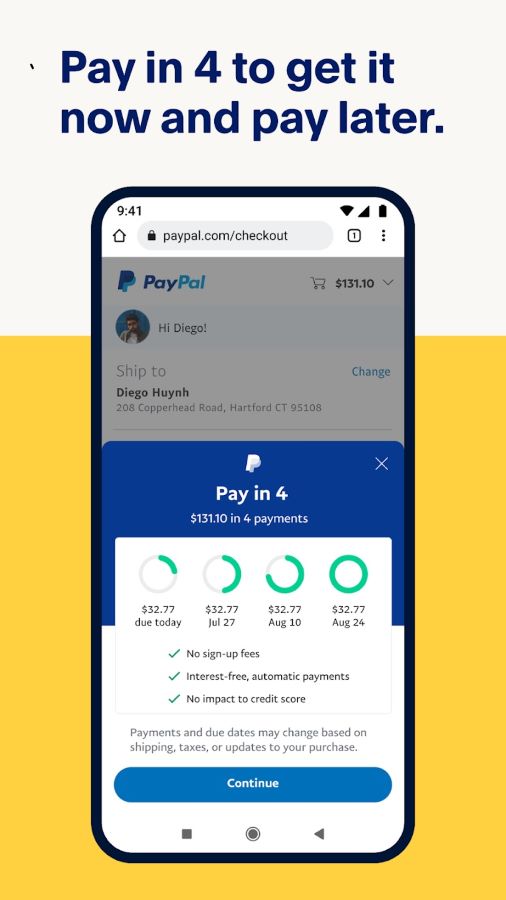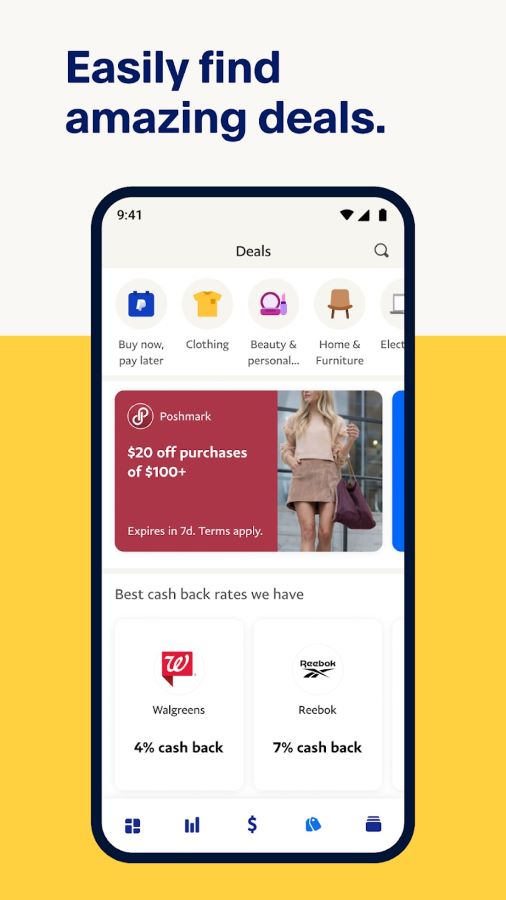 PayPal is by far the biggest name in the world of online payment. It's a global payment gateway providing services to millions of customers in more than 200 countries.
How Convenient Is It?
Unlike Venmo and Zelle, PayPal allows customers to make payments directly from their eWallet without any banking interference. All you need is to go through a quick registration process, deposit funds in your PayPal account, and that's it. Now you can send and receive money from all over the world, make e-commerce payments, buy Bitcoins or invest. PayPal perhaps is the most convenient payment method you can use.
Why is it Worth Downloading?
Security and speed are two of the biggest concerns faced by anyone trying to make an online payment, and PayPal pretty much sorts out both these issues. It's simply the fastest payment gateway and arguably the safest one as well.
Any transactions made through PayPal are almost instantaneous, as it takes only a few seconds before the funds show up on the other side. Secondly, you are only required to share your email address while receiving or sending money; therefore, all of your banking and personal information remains secure. The only issue with PayPal is commissions or fees charged on each transaction you make.
Summary
PayPal's security and simplicity allow it to be the best payment alternative in the business. There is no denying that it has its limitations, but it's also true that it provides you with a global reach, which is something most payment alternatives lack.