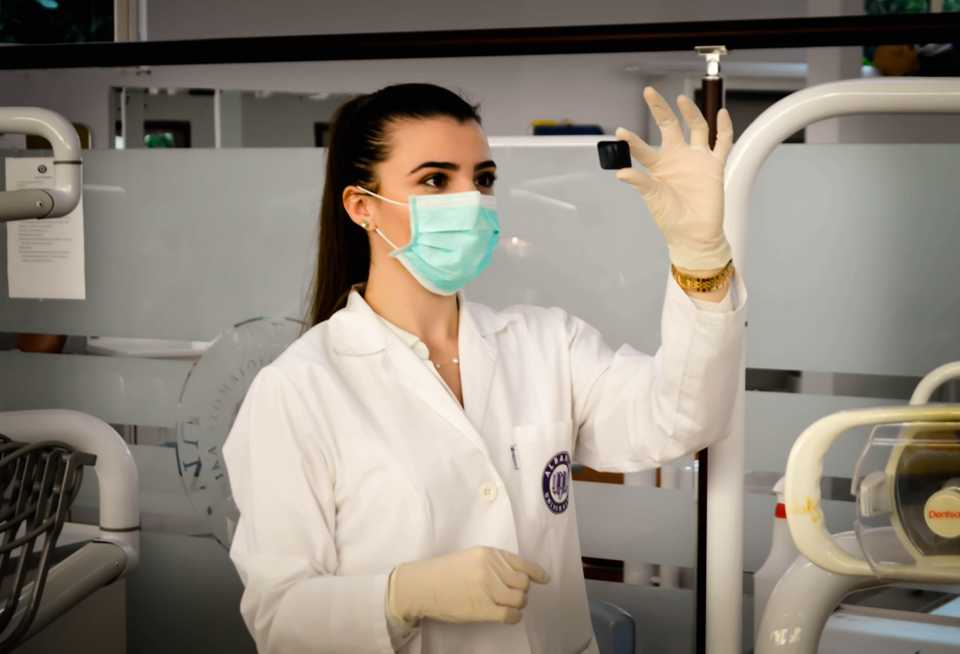 It is challenging to deal with a medical emergency while bills and payments for the procedures may be even more overwhelming. While you are coping with recovery from a surgery or treatment, you still need to think about paying these expenses.
If a member of your family suffers from a heart attack or accidentally from off a ladder, the expenses of treatment may be astronomical. Almost every health insurance has a deductible and it increases each year.
However, you may be able to negotiate payments or lower the healthcare bills. Keep on reading to find out more about paying down medical debt and getting qualified financial assistance for medical needs.
Get Online Help Paying Medical Bills
While you may experience a sudden health problem that needs to be treated straight away, getting a terrifying hospital bill may be even more overwhelming.
"Medical debt is connected with health insurance," states Kenneth Thorpe, the leader of the Department of Health Policy at Emory University, USA. "About 30 percent of patients between the ages of 27 and 45 are uninsured, so this is when medical debt starts to appear."
And those who are insured may have deductibles that don't cover all the payments and treatments. So they need financial help with medical bills.
Is there a perfect solution? Many people want to find out how to get help with medical bills while some of them decide to set the debt aside pretending it doesn't exist.
This is a common mistake and you definitely need to tackle every bill you receive so that it doesn't turn into a mountain of debt or gets assigned to the collection agency. If you need help paying medical bills applying for financial assistance may help. Keep on reading to find out several relevant strategies.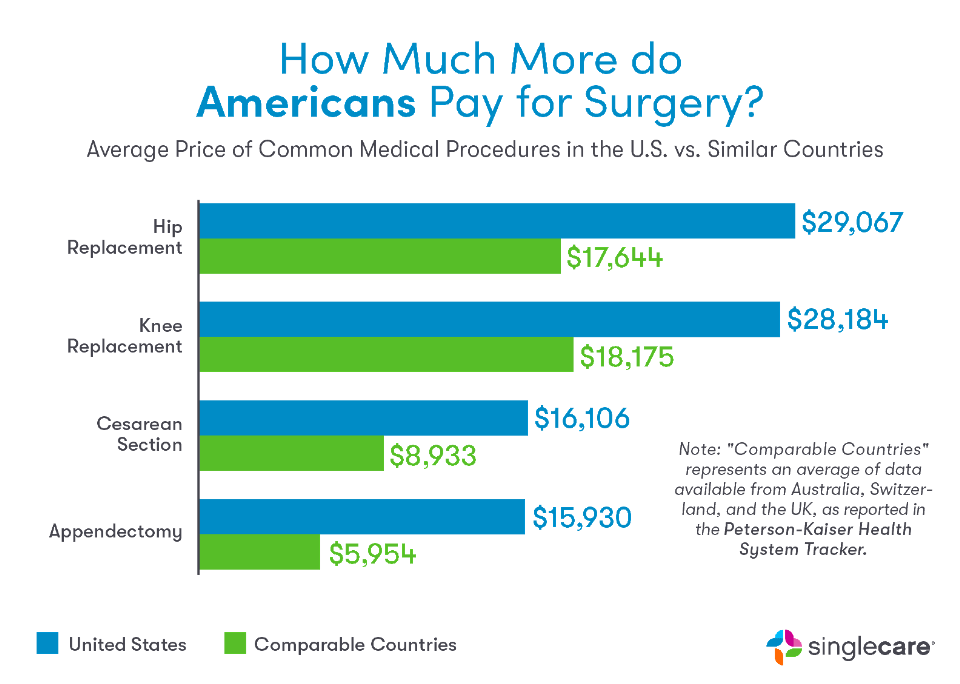 The recent Gallup poll and the West Health nonprofit organization claim that 45% of respondents are concerned that a major health event may lead them to bankruptcy as they aren't sure their personal funds will be enough to cover a medical emergency.
Moreover, $88 billion was borrowed by Americans to cover urgent medical costs last year.
Understand What Happens When Bills Go Unpaid
The first thing to do when you have medical bills is to realize what may happen if you don't pay them off. Setting the bills aside means you aren't prepared to cover them right away but you will face bigger sums in the future.
The worst scenario is when a hospital waits for your payment for some time and sells unpaid bills to collections agencies. You can't predict for sure how much time it will take until your bill goes to a collections agency as it depends on the location, hospital as well as health care provider.
Understanding your problem is the first step towards solving it. Negotiating the bill may also help paying it down as soon as possible and avoid bill collection. If you can't afford to pay for treatments at once, your debt gets to the collections bureau, and your life will change for the worse.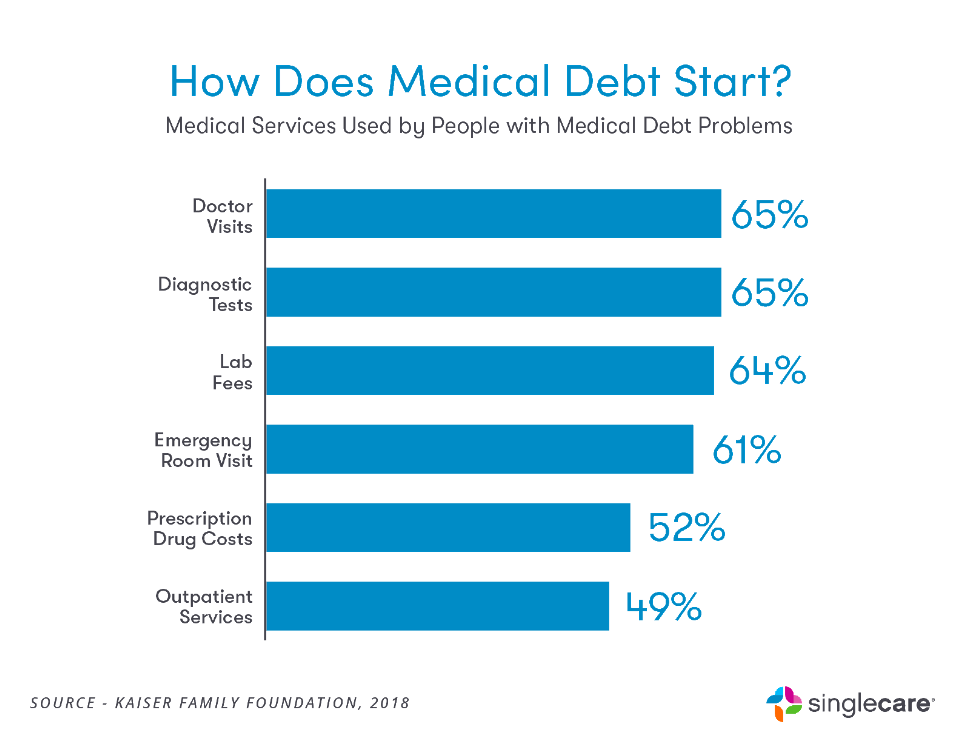 You may receive frequent calls, text messages, and emails with requests to pay down your debt. More than that, this action will seriously affect your credit rating and the future ability to take out lending options. So, it's better not to ignore the bills you already have.
Of course, you should know your rights even if you face collection. The collectors can't lie to consumers, harass them, arrest or threaten them. Also, it's forbidden to call the patients at night. You should check if the debt is really yours and there are no medical billing problems.
We will talk more about how to get help paying this debt. If you need financial assistance for paying down such debt try to negotiate it even with a collections service.
Check Your Medical Bills for Errors
How can patients who need help cover unpaid medical bills? Your next step is to check if the bill you obtain is correct and contains only the sums for the procedures you've been through. The reason for that is frequent mistakes and errors in such bills. Every patient may ask for an audit of the itemized statement to review the fees they have to pay. Sometimes hospitals ask for unpredicted charges that weren't negotiated in advance.
The best option is to ask the healthcare provider or a hospital to let you have some time to review the bill. You may obtain up to 30 days while your account will be put on hold and it won't be sent to the collection agency during this period.
If your insurance company didn't cover certain procedures you may call them and ask for an explanation. Errors with medical billing may happen when the hospital charges twice for the same treatment or procedure (double-billing).
You should compare your medical records with what has been actually performed and what you see in the bill. If the information doesn't match go ahead and contact the hospital.
A medical billing advocate may help you pay your medical bills by offering qualified assistance through this process and checking any mistakes for you.
How to Negotiate Your Medical Bills
The amount you pay each month to the provider for covering your risks is called care health insurance premiums. Hospital bills may be partially or fully covered by your insurance but in reality there are many deductibles.
If you checked the bills for errors and know everything is correct you may try to negotiate the payments, to reduce or eliminate your debt. Here are several tips to support you:
Call the debt collector or billing office. It's better to try alternative options and negotiate your payments directly with the hospital billing office. You may get a more flexible repayment schedule or lower the total amount. Even if your debt is already at the collections you still have a chance to be honest and request a small break between payments. Explain your current financial issues and ask for a discount or a lower price.
Try to lower the rate. When the insurance company didn't cover a certain treatment or procedure you may want to ask the provider if you can pay the insurance rate instead of hospital fees as this rate is often lower. Try to negotiate the payment plan with the hospital and medical companies.
Cooperate with a medical advocate. This is a professional who specializes in dealing with insurance companies and hospitals on your behalf. If you don't understand why you've been assigned particular fees and charges the advocate will negotiate everything for you. The only drawback is the necessity to pay for his services so you may need to utilize your savings.
Be polite and careful. You should try your best to be polite with every provider or representative you are talking to. Even when your debt is already at the collections you have more chances of receiving a discount or more affordable repayment terms when you are polite rather than when you are not. Take notes and write down everything you hear during the phone calls. Expensive medical menu doctor visit expenses, emergency room visits, and other unforeseen costs can pile up so making notes about everything may help you avoid stress.
What Is Debt?
If you fail you repay existing bills and make on-time payments you will face debt. Medical debt comprises all the bills for the procedures, surgeries, and treatments you've gone through that you haven't covered.
Not every package covers urgent care health insurance premiums, hospital may send your bills to the collections in case of default or non-payment. Paying medical bills can be tough but nonprofits and such hospitals should provide cheaper or even free assistance according to federal laws.
Bonus post: How to get out of debt with low income?
You should try to find out if you're eligible for such programs. If the hospital you've turned to is for-profit, you should cover all the payments from your own pocket. At the same time, the law requires nonprofit hospitals to offer discounts and even free treatments to low-income holders.
Be prepared to provide pay stubs, necessary documents, and tax returns upon request to prove your monthly income. It may take some time but allow you to avoid paying the bills at all.
Search for Financial Assistance and Charity Programs
There are many assistance programs from the government and other organizations that offer financial protection and monetary support to low-income patients and people who can't afford to cover all the payments and medical costs.
Depending on your location, the state you live in as well as your health condition and financial situation, you may qualify for one of these programs to pay your medical bills:
Medicaid. Pregnant women, low-income families, children, and seniors may qualify for this program that is funded by state and federal governments. Patients may obtain low-cost or free benefits and treatments. You should check the explanation of benefits in your state and whether Alzheimer's & dementia care medical costs will be covered for people over 65 years old. Furthermore, children up to 19 years old may get assistance from the Children's Health Insurance Program for dental and other medical costs.
Health care providers. You may lower the total price of certain procedures if you negotiate the bills for medical treatments with your clinic or hospital. Many of them offer reduced prices to their patients. Senior health care options and cancer patients financial assistance may not be provided but other expenses can be offered for free.
Pharmaceutical organizations. Certain companies that sell and produce drugs offer special programs to consumers. You may utilize an online search at the Medicare website to find relevant companies and ask for reduced prescription drugs.
HealthWell Foundation. If you qualify for unpaid medical debt relief from this organization you may get free or cheap medical support and assistance with copays and premiums. You should visit the company website and check current offers. The company may provide financial assistance for some treatments and surgery costs financial assistance.
Patient Access Network (PAN) Foundation. This is one of the best foundations. This organization helps to cover premiums, health insurance deductibles, and even travel costs necessary for medical needs. There are dozens of programs and offers for people in many states today.
Look to a Loan as a Last Resort
Apart from the above-mentioned foundations and government programs, lending services may offer high interest loans. Getting a personal loan to pay for your medical expenses may take less time than applying for a program.
If you are not a low-income holder, you won't be able to qualify for many programs and charity organizations.
However, it's necessary to evaluate all the pros and cons of taking out debt to pay your medical services and hospital bills.
Financial medical expenses with a small loan may be beneficial in case your credit score is high enough. If you failed to repay the previous debt on time or missed several loan payments in the past, it may affect your ability to take out lending options.
You can qualify for care medical loans and patient support when you have steady employment and your credit history is decent.
How People Fall Into Medical Debt
There are three basic ways of falling into medical debt. Once you realize you have to deal with debt repayment you should learn how to get out of it as soon as possible.
When you are uninsured. Although there is no penalty for not having insurance, you may be able to experience unpleasant consequences when a sudden medical emergency hits you. Nobody is protected from health issues and you never know what might happen to you tomorrow. Being insured means medical providers will pay a percentage of your bills.
When you visit emergency room. Such visits may also lead to medical debt. You may dream of avoiding medical procedures but emergencies happen when you are least prepared for them. Once you are discharged from the emergency room, you will have to deal with bill coverage after your treatment and procedures. Another option is to learn how to get help in case you can't afford to pay for everything. Make sure you take action as pretending your debt doesn't exist may lead to a collection agency.
When you are hospitalized. This can be a nightmare when you have to deal with bills after being hospitalized. Such bills can blow your mind as they go up to tens of thousands of dollars depending on the number of lab tests, the nights you've spent there, doctor consultations, supplies, and medical procedures. The health care provider may also charge larger prices for additional costs such as $8 for a common bag for your personal items which can be purchased for 5 cents elsewhere. So, paying your medical bills may cost a lot.
Medical Debt and Your Credit Score
Not every person can cover bills from medical care and procedures.
According to Debt.org, over 137 million Americans have a medical debt and 28% of debt holder owe $10,000 and more. It can be a real burden for low-income patients and those who didn't expect the high cost of treatment.
Even those who pay the insurance company aren't fully protected from every emergency and still need to cover certain costs. Is there a solution if you aren't ready to pay for medical bills? Can you get out a lending solution?
Some patients decide to apply for a loan or get a credit card while others just ignore the bills. It's much better to repay the debt while it's still in the hospital. If you fail to return the full amount of funds, your debt will be sent to collections. It can seriously affect your credit score. One debt in collections may lower your rating by 100 points.
Then it will take seven years to disappear from your credit report. Each of the three major credit bureaus (TransUnion, Experian, and Equifax) claimed to offer a 180-day waiting period for consumers to pay their medical bills. If you return the debt within this time frame it won't ruin your rating and won't be included in the credit report.
Personal Loan
So, if you are ready to take action and solve your issues with paying medical debt off, a personal finance loan can be a good option. If you qualify for a loan with lower rates and better terms you will have a flexible repayment schedule with affordable rates. Medical billing can be expensive and getting a loan may support your needs and relieve this burden.
You may negotiate the repayment terms or discounts with the hospital and your health care provider but you may be rejected. If your credit rating is good enough you may be offered reasonable interest rates.
Consumers with poor credit score may be offered 36% in interest and higher depending on the amount they owe and their credit history. So, you should take some time to compare the rates of several lenders.

Medical Credit Card
This is another useful solution for consumers who can't afford to pay down their medical debt right away. You shouldn't check your credit report to apply for this credit card.
Borrowers with good and less-than-perfect credit scores might obtain this lending option to cover unpaid medical credit debt. However, this solution comes with relatively high interest rates so the total amount of your debt will be higher than the initial costs for hospital procedures.
You should be aware of credit card debt management and know all the features of your card. Some of them offer so-called deferred interest for a short period.
On the other hand, you need to be careful with such tricky offers as if you fail to repay the balance according to the repayment schedule, you will have to pay the interest rate on the whole balance including the sum you've paid down so far.
Credit Card with a Promotional APR
Getting this card may be beneficial for borrowers who owe a small sum to the hospital and want to lower the total amount. You can obtain a credit card with a 0% intro APR and pay down medical expenses provided that your credit rating is excellent or good.
Write down the end date when the intro period will end so that you don't end up paying expensive rates and fees. If you owe a large sum to the health care provider you may want to try other solutions.
Medical Debt Consolidation: Is It a Good Idea?
When you have multiple bills from the hospitals it may sound reasonable to consolidate them into a comfortable payment plan. The costs assisted with medical bills can be high and taking out a separate loan or line of credit to consolidate it may be a good idea.
It means you will only have to make a single monthly payment instead of paying down several separate bills. If you have a medical bill, reduced payment may be faster to return.
If you have enough money in your emergency fund or savings account you may want to utilize those funds rather than request another loan to repay the existing debt. Saving money is essential as it may help you a lot in case of any emergency.
Hospital bills can be very expensive and debt consolidation may end up being even pricier in the long run. Hence, you should evaluate your options and check if the total cost will be worth it.
Bonus post: How to pay for funeral with no money?