Are you willing to hold a great Christmas party? Do you need additional funds for the holiday season or gifts? You may feel financial pressure having to deal with so many plans and expenses.
What Are Christmas Loans?
Christmas loan is a type of lending solution meant to provide additional cash to consumers for covering expenses during the holiday season. This is an emergency loan designed to help people fund costs for gifts and other holiday-related expenditures.
Pros:
Obtain quick cash for holiday costs;
Same business day deposit;
Unsecured lending solution;
Lower APRs if your credit is good.
Cons:
Possible additional fees;
Interest rates on holiday costs;
Debt load;
Potential high rates and APR for low credit holders.
Loans for Christmas: Where to Get Money This Holiday
Do you know what a Christmas loan is? This is a special lending solution designed to help consumers meet their urgent monetary needs during the holiday season. We all look forward to celebrating Christmas with our loved ones each year.
However, anxiety and stress come along with the joy of this holiday. A special loan for Christmas is meant to eliminate that stress and pressure from your shoulders.
I need a Christmas loan, what should I do?
You need to understand that this is an emergency type of loan. It can be utilized for covering various unpredicted or planned costs. You may hold a big party for your relatives and friends or purchase expensive gifts for your family. Whatever you want to do for Christmas this year, getting a Christmas money loan may suit your financial needs.
Not many people are prepared for the upcoming holidays in terms of their personal finances. The current pandemic and economic recession made people cut their spending.
But you shouldn't worry about having a lack of cash. If you need a loan for Christmas you may apply for a Christmas loan at a variety of crediting institutions.
Local banks, credit unions, and marketplace lenders offer a small Christmas loan to consumers during the holidays. Keep on reading to find out how to get a loan for Christmas if you need additional monetary assistance.
Read Also: How To Make Money Fast
H&R Block Christmas Loan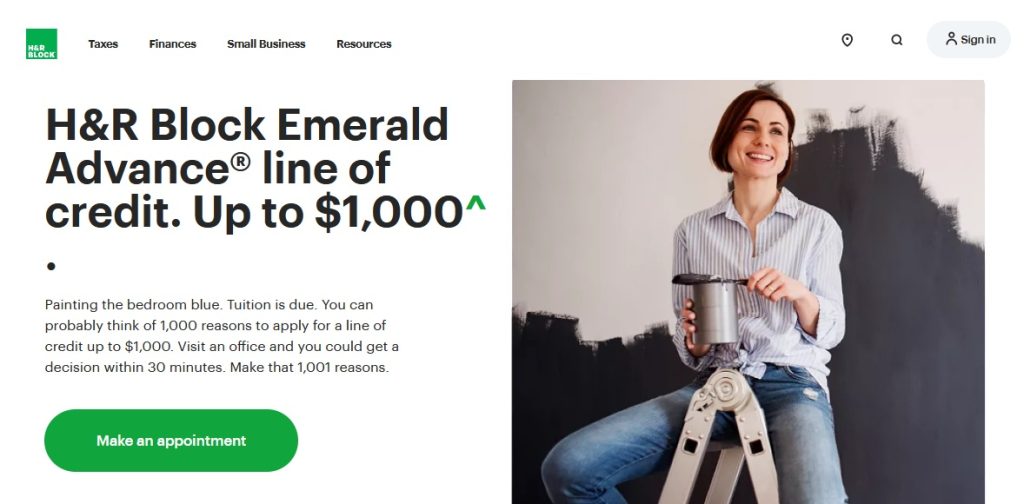 Many consumers wonder, "When does H and R Block start the Christmas loan?" This company has been around for years and has served its clients who want to obtain extra money faster.
Why should you wait for your tax refund? If you urgently require some funds for the holiday expenses you may enjoy the benefits of an H and R Christmas loan instead of waiting. What does an H&R Block Christmas loan mean?
This is a special offer for clients who want to receive up to $3,500 in the form of a Refund Advance loan within the same business day. Getting a 3000 loan is so easy today.
You should first file your taxes at this company and get in touch with one of its professionals to walk you through the quick application process to obtain a H&R Block tax loan for Christmas.
Reasons for Choosing a Christmas loan from H&R Block:
No credit rating impact. Your score won't be damaged if you decide to apply.
No fees or interest. Is there any interest in an H and R Block Christmas loan? No, you pay zero fees.
High approval rates. Clients get approved within just a few minutes and the application is quite simple.
Funds and taxes in one place. When can I get my Christmas loan through H and R Block back? Here you can do everything – file your taxes and obtain a tax refund advance loan.
Christmas Tax Loans: How to Get?
There are plenty of crediting solutions available to consumers today. In fact, there are many popular quotes where loans are mentioned.
Do you know who said "Merry Christmas wonderful old building and loan"? It was George Bailey in the movie It's a Wonderful Life.
Some people prefer financial affirmations to help them think positively. Others decide to take out a fast tax Christmas loan to suit their urgent money needs.
Turbo Tax Christmas loan
Are you looking for a turbo tax Christmas loan now? You may shop around and compare several offers from reputable service providers. The money may be utilized for covering urgent costs for the holiday celebration, party organization, purchasing gifts, etc.
Last year the average holiday debt was $1,381 and every year it is growing. So, you can check the best emergency money offers to receive the most convenient loan terms.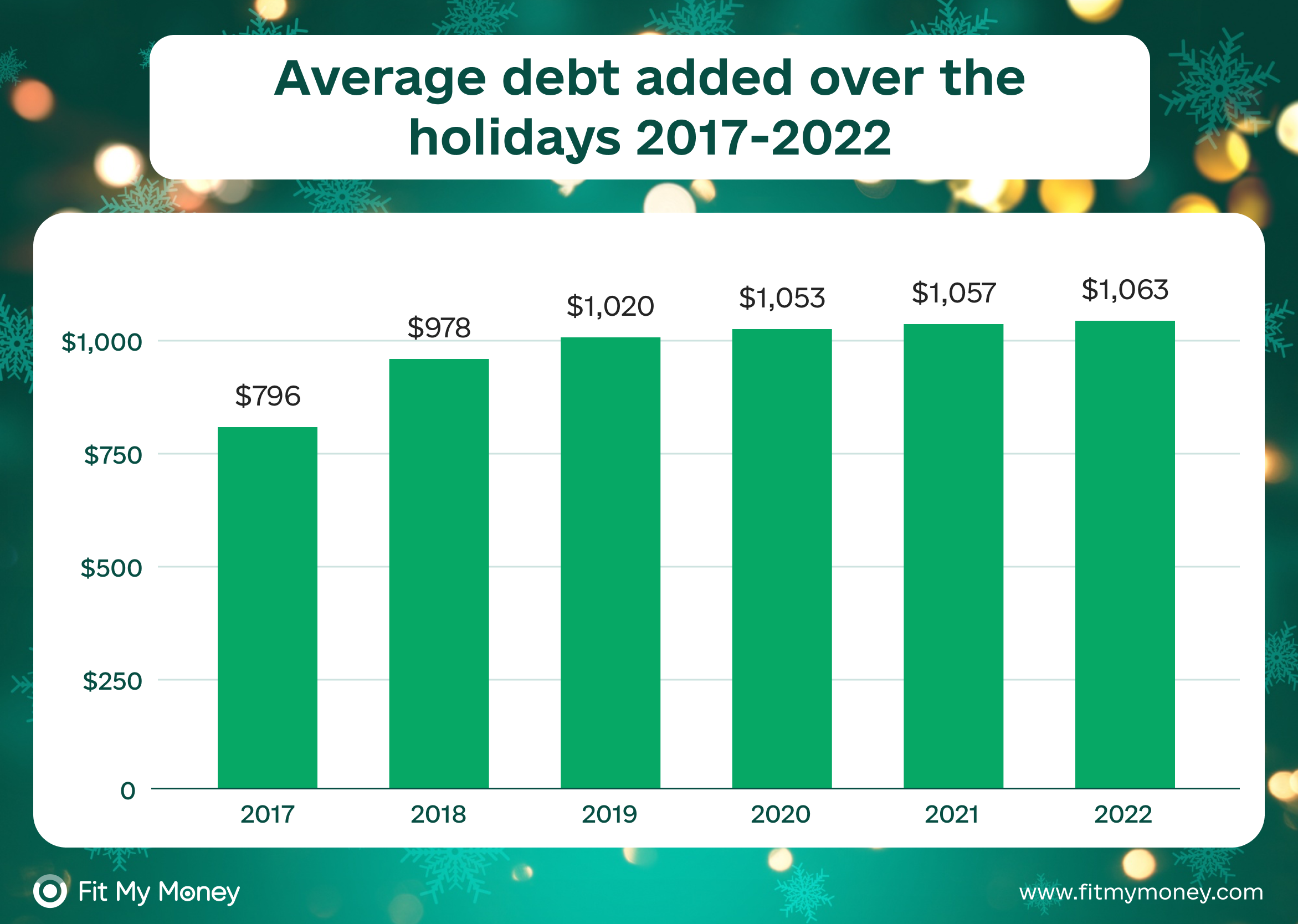 Liberty Tax Christmas loan
Whether you require a Liberty tax Christmas loan or a tax refund loan before Christmas, you need to know exactly how much you need. Once you get a tax loan for Christmas, you will be able to cover immediate monetary expenses and repay the debt according to the repayment schedule.
A Christmas loan on taxes is a popular option for people who don't want to wait for a tax refund but want to obtain their cash back straight away. Getting a loan on tax refund for Christmas may come at the right time as you need to buy so many things before the New Year comes.
A Christmas tax refund anticipation loan has become a widespread emergency lending solution for consumers who haven't saved enough for the holidays. Get a quick tax refund Christmas loan now!
Read Also: What is IRA & Can I borrow from IRA?
Where Can I Get Сhristmas Loans for Bad Сredit?
What if you need a Christmas loan? Bad credit holders have doubts about whether their application will be approved. In reality, there is still a chance to obtain a Christmas loan for people with bad credit if you don't have the time to boost your rating right now.
Some people choose to postpone merry Christmas savings and loan and opt for a 100 envelope challenge. It means they have 100 envelopes labeled from one to 100. You shuffle them up and draw out two random envelopes twice a week. The idea is to save the amount you see on each envelope so that you put aside a large amount in 100 days.
More than that, if you need to get Christmas loan bad credit and worry that conventional crediting companies will decline your request, you may try alternative lenders. When you need a loan for Christmas bad credit holders can often be approved at the marketplace and online crediting services.
Getting a Christmas shopping loan with bad credit isn't challenging if you have a steady source of income and can afford to repay the debt on time.
Christmas Loan Credit Union
A bad credit Christmas loan may even help you improve your credit rating if you are a responsible borrower. Local banks may issue a Christmas loan, credit union can do that as well.
I need a Christmas loan from credit union – you may qualify for lower interest rates provided that you are a member of this union and your credit history is good enough. Firelands federal credit union Christmas loan payment can be more affordable but the requirements are strict.
In conclusion, if you want to avoid stress connected with spending money during this holiday season and you need additional money for the short term, you may consider taking out a Christmas loan.
Sources Used in Research for the Article:
Old Age And Survivor's Insurance, Social Security,
https://www.ssa.gov/OP_Home/rulings/oasi/29/SSR60-26-oasi-29.html
Holiday Pay, U.S. DEPARTMENT OF LABOR,
https://www.dol.gov/general/topic/workhours/holidays
The Holiday Season, Census Bureau,
https://www.census.gov/newsroom/facts-for-features/2022/holiday-season.html