With seemingly everyone talking about podcasting, why not take advantage of it. No matter the topic, listening to these on-demand audio shows can become addicting. They can be as entertaining as they are educational. And personal finance podcasts are no exception, in fact.
The best thing is that you almost always have the option to listen to them for free. Face it, what could be more useful than work toward a secure financial future for free. Time to tap into expert knowledge with the best finance podcasts listed below.
In times where you seek advice from an expert, the best financial podcasts can come to the rescue. Organized in a very 'do-it-yourself' format, financial podcasts vary much in quality.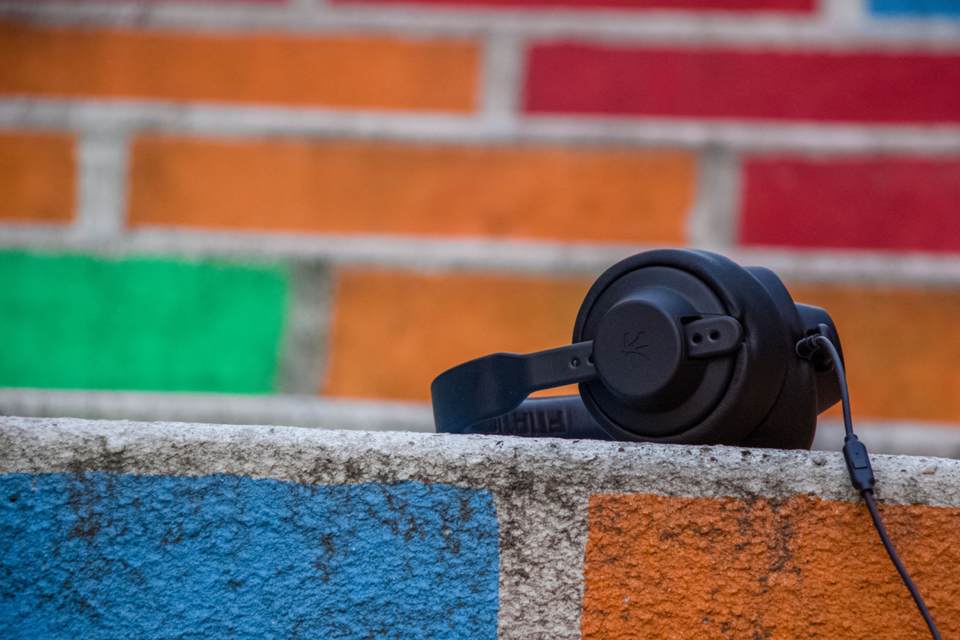 So, how to choose the one that can help with all the financial things?
Do it right, listen to a podcast from someone who is doing it because they love this topic. Not from someone who does it just because it's his job.
Money is in a way is like fire – it works like an excellent servant, but is a bad master.
Want to learn how to make educated decisions about investments or saving for retirement?
Here is the solution. The top financial podcasts gathered below can become your favorite ones. Whether you're in your home, in the car, at a store, or on a walk, there's nothing to stop you from listening to them.
Best Personal Finance Podcasts
Basically, all you need to listen to the personal finance podcasts is a mobile device. Why? Because part of the point is listening on the go. Of course, you can download podcasts to your PC or play it directly from your web browser. All in all, with so many shows to choose from, there's no reason to spend time listening to something you don't enjoy.
The Dave Ramsey Show

Like his book, The Dave Ramsey podcast is a perfect match for beginners and those without extensive financial knowledge. It's a mix of stories and interviews of individuals and couples who have won the battle for their debt. As a result, you listen to real people who have solved their financial struggling.
As a bonus, you get personal advice from Ramsey in a talk-show type. Thus, he uses proven principles and simple steps to convey knowledge and help you take action. So, forget about boring financial monologues and join the show that you enjoy listening to.
So Money

Once you can predict Dave Ramsey's advice for each caller on his show, time to graduate to So Money. All modesty aside, Farnoosh Torabi, is the #1 Female podcast according to Entrepreneur Magazine. Without a doubt, she is one of the top personal finance experts in the world. Unlike Dave Ramsey, she focuses on big names in finance and shares their unique stories.
Prefer to take advice from billionaires? Farnoosh Torabi makes those complex stories accessible to everyone. Simply put, if you've always dreamt to live your best financial life, So Money can help you take action. Whether it's buying a house or finally ask to raise, go ahead and make it happen.
Stacking Benjamins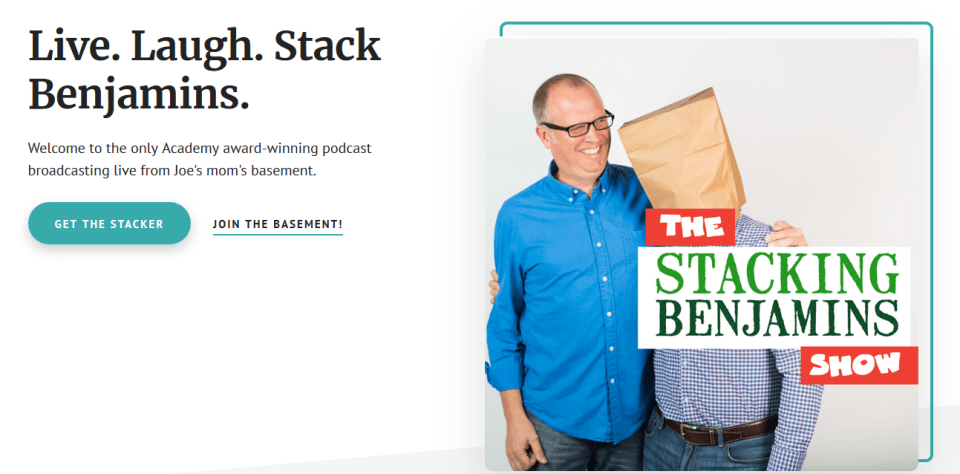 Even though The Stacking Benjamins Show performs in the laugh-out-loud funny manner, Joe Saul-Sehy has learned about money the hard way. No wonder, like many of us. The conversation in this money podcast keeps flowing as Joe and his team analyze the latest financial facts and reports.
No matter whether you're a financial geek or a newbie, there's always a lot for everyone. As long as the conversation flows, you feel like you're chatting with friends. So, you don't think of it as a hard-financial lesson, instead, you learn a little bit in between the fun. Lightweight and funny, The Stacking Benjamins Show does nothing but spark the conversation.
Listen, Money Matters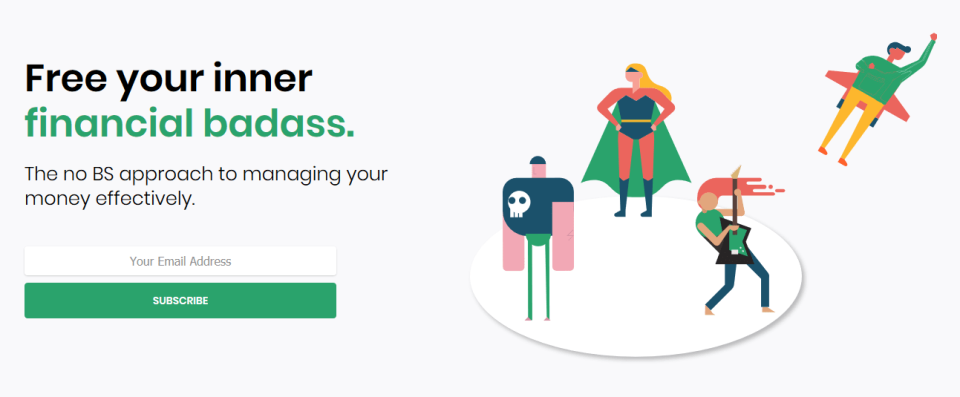 The truth is sad but most of us indeed have little personal finance education. Even after we graduate from school, we know almost nothing. To teach people how to manage their money, Listen, Money Matters podcast was born.
Designed in a funny and friendly tone, it's a perfect solution for those who want to have an easy way out of finance. We all do sometimes need a break from staring at a screen. So, why not spend quality time in a friendly manner. Uncensored and engaging, it's one of the best money podcasts out there. You can be a newbie, finance nerd or someone who hates talking money, Listen, Money Matters won't disappoint you.
Frugal Friends
Listen to a lot of money podcasts hosted by dudes or women? Why not give Frugal Friends podcast a try?
Hosted by friends, it fits those who are trying to pay off debt, trying to spend less and save money on things they need. Just like friends used to go out to dinner, get drinks or shopping by hobby, Frugal Friends podcast helps people embrace frugality. It's not about finding the best deals but to give you insight and tips to saving and living simply.
If you're trying to pay off debt, join Frugal Friends podcast and get your bills lowered.
Popcorn Finance
How long does it take to understand your finances better? Well, not longer than to make a bag of popcorn. Don't believe? That's what Popcorn Finance stands for.
Ideal for those listeners who struggle with cripplingly credit card debt, bad saving habits or a lack of financial literacy, Popcorn Finance is right up the ally. Spend just a few minutes each day listening to Popcorn Finance and you can see how your credit card debt is finally erasing. All it takes is repetition and routine to gain financial independence and money wellness.
Todd Capital Millionaire Podcast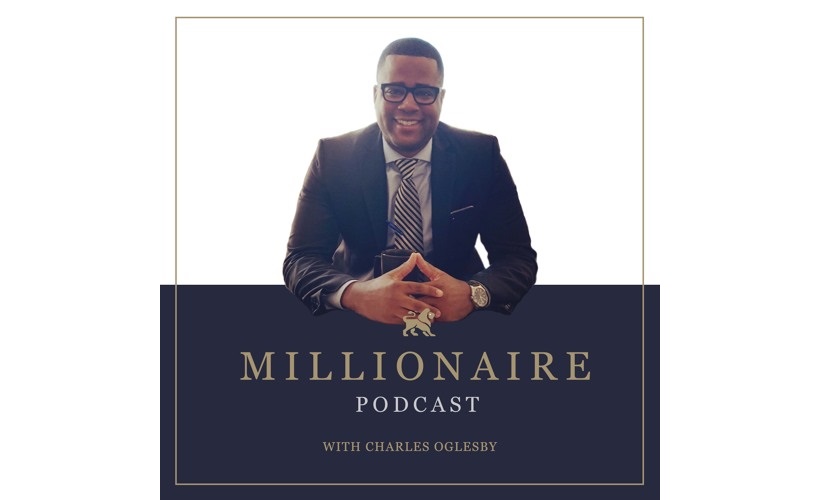 This podcast consists of 138 episodes hosted by Todd. He is the owner of Todd Capital, LLC x Todd Capital Investment Club x Todd Acquisitions x Todd Ventures. The first episode appeared in 2017.
This podcast is perfect for ordinary people, from young students to experienced adults, who would like to change their life for the better and are looking for some motivational advice. It is a wonderful combination of how common people built their wealth and essential finance-related advice.
Todd highlights various aspects of success, doing business, and more. The host invites expert guests in each episode to share their own experience of becoming successful and offer some insightful recommendations to the viewers. This information is very helpful and can be used by people of all ages to become more financially-fit and learn more about the world of finance.
This podcast also provides plenty of helpful knowledge about real estate investment, so it can be used by people who are willing to develop in this sphere and earn more money.
It changes the overall mindset and fills it with the best insights to grow your own business and improve well-being.
Many popular guests, investors, and entrepreneurs come to share their tips and tricks of what exactly has helped them strive for success. Also, the host often refers to some of the best-selling books connected with personal finance, investment, and real estate.
Overall, this podcast if highly-motivational and includes valuable insights and professional tips on how to change your mind, improve finances, take action and live the life of your dreams.
Millionaire Mindsets by Xavier Miller & Deanna Kent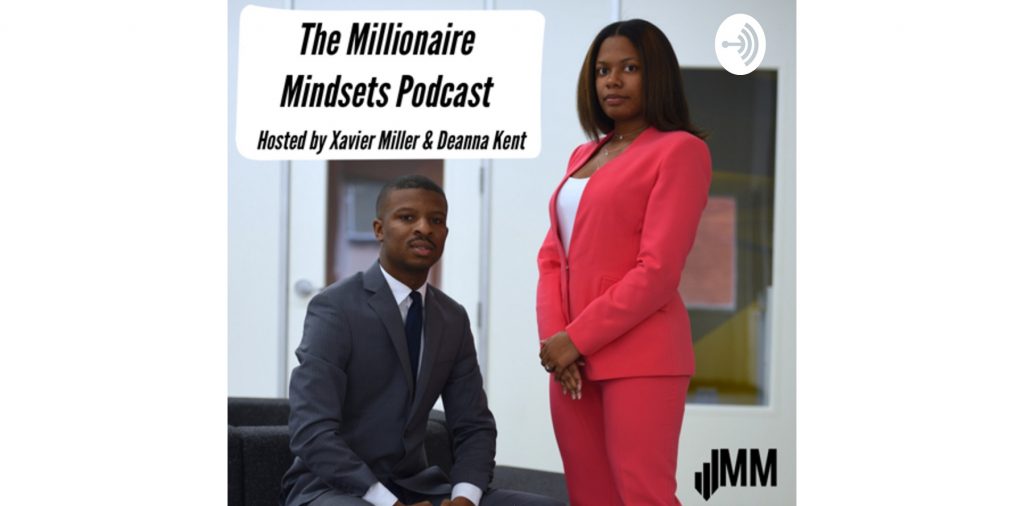 This podcast consists of 65 episodes hosted by Xavier Miller & Deanna Kent. The first episode appeared in 2018.
They are very popular investors and entrepreneurs based in California. The couple shares their own journey to success, how they got started and what influenced their success. Xavier and Deanna are a wonderful example of how love and business can boost each other and go hand in hand.
This podcast is perfect for common people who want to change their lives and become financially independent. The hosts promote personal growth and financial literacy to millennials and young people.
The episodes consist of lively discussions and expert advice on topics such as investing, entrepreneurship, tech, saving, etc. The hosts invite popular guests who share their motivational stories and/or professional recommendations on how to avoid widespread mistakes, make the right financial decisions and build wealth.
The episodes are very inspirational and exciting. They are aimed at showing millennials and young viewers that every person builds their own life the way they want it to be. Everybody has the opportunity to change their mindset, obtain new knowledge, manage their personal finances better and improve the life.
Best Free Financial Podcasts for Millennials
Now, without further ado, here is a list of the top free financial podcasts for millennials. Pick the one that will get you on track with taking control of your financial life. The best thing that it's for millennials, from a millennial.
The Millennial Money

The Millennial Money podcast tops the list of the best money podcasts. Shannah Compton Game is an award-winning money expert that works to help find balance in your hectic daily lives.
The podcast is easy for everyone to understand. It covers all things about money, including budgeting, savings, and student loans. Also, topics like investing, career, wellness, and mental health are no strange to Shannah.
Even though it's a money podcast, its goal is not only to inform. Those who enjoy endless nonsensical monologues, The Millennial Money is a pot of gold. Join it and get advice on managing money in general.
Aside from doing amazing work, Rich and Marcus are also amazing people. The Paycheck & Balances podcast helps millennials and beyond to take the stress out of money issues. Whether it's about making money, saving money and getting out of debt, the podcast comes to the rescue.
Bored to death with dry dialogues on financial topics? Not today. Instead, fun and relatable, it offers a lot of the advice and reasoning behind things. Packed with usable information, Paycheck & Balances is the one to listen to.
Best Financial Independence Podcasts
ChooseFI
With over 20,000 members pursuing financial independence, ChooseFI needs to be high on your list. It's a great resource for anyone who wants to become financially independent, optimize their finances and life.
If you think that ChooseFI is all about the nuts and bolts of personal finance, think again. Instead, ChooseFi follows the other approach. First, the podcast offers you to take a step back and think of what you want from life. Then, only you'll be able to design a life you love.
The Mad Fientist

Rather than dreaming of retirement age, enjoy financial freedom right today. Is it possible you may ask? To help find the answers on the most popular questions that affect your financial life, join The Mad Fientist blog and podcast.
Designed in an interview format, this podcast is not just one voice/person giving financial advice. Top experts in personal finance like Nick Loper, J. Money or JD Roth often come to your aid. Get ready to learn from challenges and unexpected lessons on your way to some smarter money habits in your daily routine.
Best Money Podcasts for Students
Students like no other need to learn how to manage their financial health. Calling yourself 'Doctor' won't help and doesn't make anyone throw money at you.
The College Investor
The host of The College Investor, Robert Farrington is a student loan expert who'll teach you how to manage your money correctly. His daily show comes in a very short format and fits those who try to develop personal finance while in college.
It's a perfect choice for those who are learning how to pay bills for the first time or what is a credit score. As a result, it empowers you to get out from under your student loan debt.
Aside from that, side hustles are the other popular topics on this podcast. Achieving financial goals isn't easy, but it's a living.
Top Finance Podcasts for Women
Learning about money has become easier these days. Yet, the survey shows that women still feel less confident than men when it comes to their finances.
Looking for the best finance podcasts for women? Here's where to get started.
The Fairer Cents

The two co-hosts behind The Fairer Cents Kara and Tanja are simply the best. They talk about how money affects women and minorities.
It's an award-winning podcast that explores how financial issues impact women. The gender pay gap is one of the most discussed issues during the podcast.
Want to learn what unique financial challenges women face while achieving income quality? Go ahead and join the podcast.
So, if you're an avid listener to feminist talks, The Fairer Cents would be the solution. Of course, expert guests come to open up bigger conversations.
So, What's Your Choice?
Here is the list of the best financial podcasts to listen to. Your list may vary, of course, but that's part of what makes money podcasts so wonderful. Find something you love and keep listening to. The best part? It's all free. Dig in. You won't regret it.
Have you already listened to some of the top podcasts? Do you want to listen to more?