It may happen to every person. You may have great budgeting skills, have a steady income source, and still face an immediate cash need once in a while. Are you currently strapped for funds?
The Federal Reserve Bank of New York's Center for Microeconomic Data released a Quarterly Report on Household Debt and Credit that shows that the total household debt had climbed to over $15 trillion in the third quarter of 2023.
Best Cash Advance Apps Like Dave
When you need additional money to obtain a cash advance, there is no need to run to the local bank or take out an instant loan. There is a better cash advances alternative – the best cash advance apps similar to Dave banking app offer a smart option for consumers who want a quick solution.
The best apps can be a convenient alternative to personal loans, installment loans, or getting another credit card. Unlike Axos Bank and Visa Plus Alliance, they allow people to receive extra finances for covering their urgent money needs from the comfort of their homes. You don't need to travel to physical lending stores or wait in long queues to get cash advances.
Compare several apps listed below and review their pros cons, maintenance fees, terms, and conditions, as well as the cash advance limit to determine the most suitable option for you.
Brigit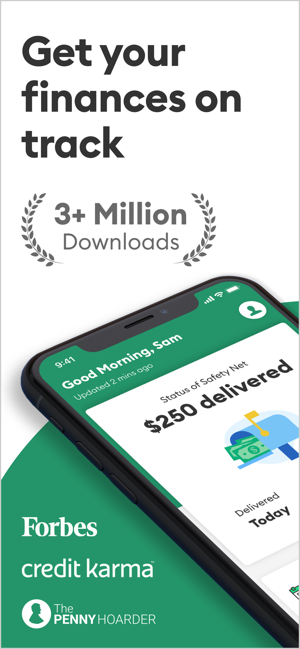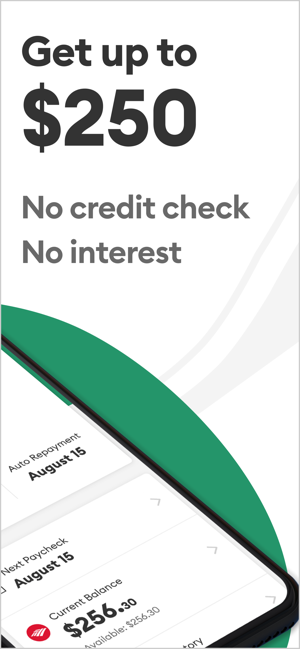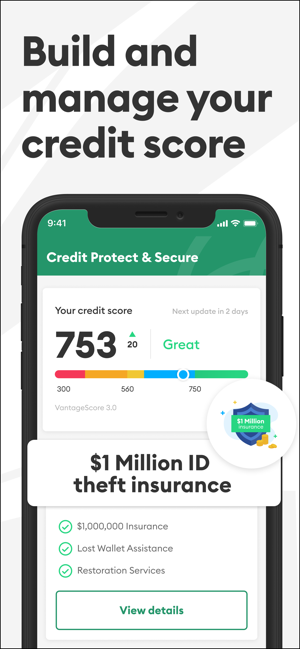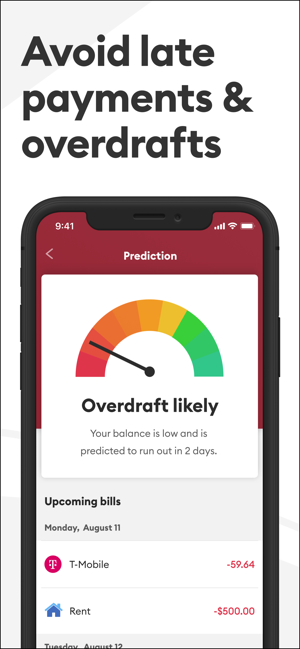 This is a useful app to help you budget your needs and fund immediate costs that happen unexpectedly. It's rather helpful and offers a digital application process and cash advances. Whatever emergency you are currently having, there is no need to worry. Brigit can help you fund your everyday needs and obtain up to $250 until the next paycheck. There are many advantages to choosing this online app:
Quick money transfer.

Cash is deposited directly to the borrower's bank account within the same business day through mobile apps. The

cash advance

may be utilized for various purposes.

No hassle.

This is a suitable app for consumers who value their time and want to get funded with less effort or struggle. You have a chance to request cash advance

s

at any time without any papers or collat

eral. Moreover, it offers access to fee free ATMs with an ATM card, making it more convenient for users to access their funds without incurring additional charges.

Bill alerts.

This app offers bill and bank account balance alerts to have consumers know about upcoming bills and

c

ash advances

and act quickly.
The main mission of this cash advance app is to provide quick and reliable borrowing solutions for people in need across the USA. The application process is simple and transparent, as there are no hidden fees. This tool is easy to find in the app store if you want to reduce financial stress and determine the advance limit that is appropriate for your financial situation.
DailyPay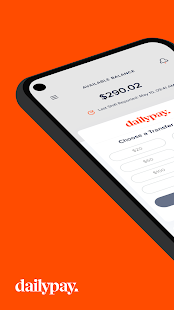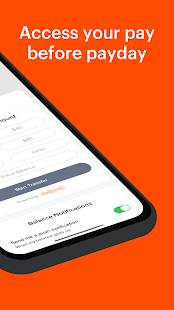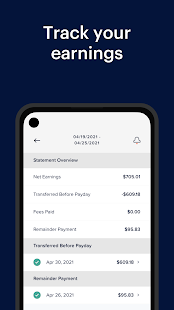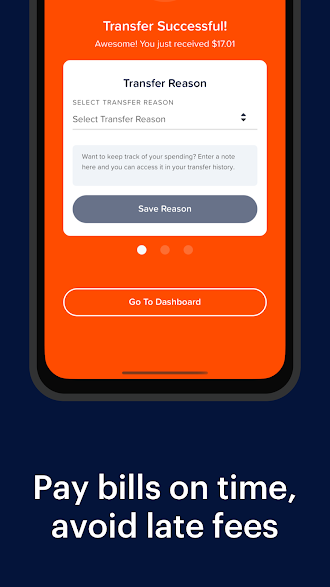 This is another helpful online tool if you want to get cash advances before your next paycheck. You may select the type of card or account where you would like to obtain the borrowed money – on your prepaid card, bank account, any visa debit card, or pay card.
There is an option to request up to 100% of your unpaid paycheck. The reason for such cash advances is the belief of the DailyPay team that workers earn credits for daily hours each day. Thus, you may take out the whole amount of your monthly salary if you need and want to get payroll advances. Another benefit is that you may transfer cash up to five times per day and obtain up to $1,000 daily.
MoneyLion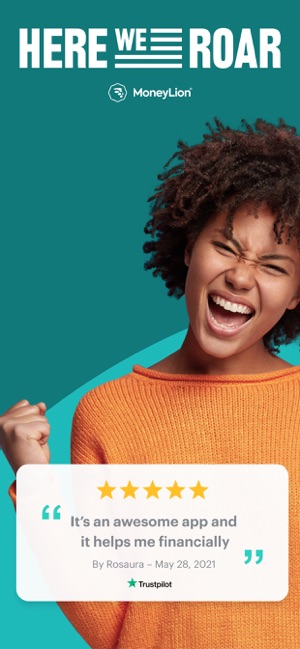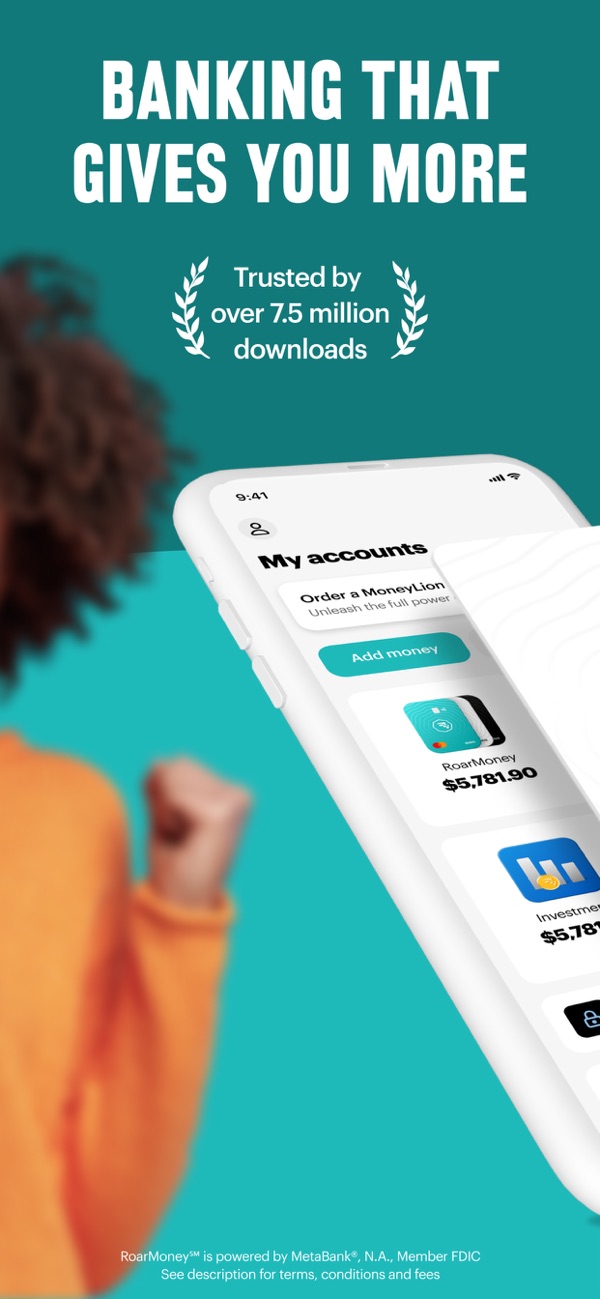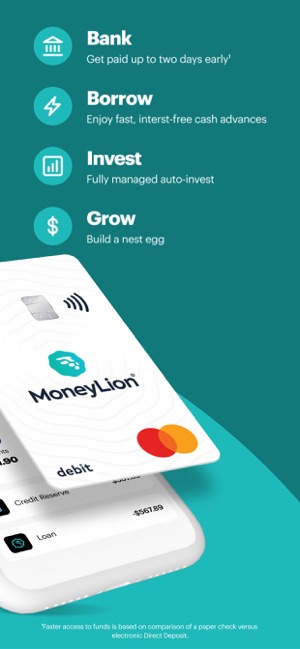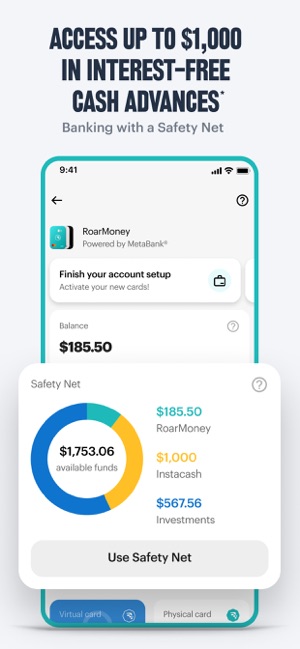 Moneylion Moneylion app also has some pros cons. Consumers may request up to $250 to their bank account for various purposes through this cash advance app. It offers two types of memberships that may be suitable for various clients.
If you want to have additional features, including special personal loans with an APR of 5.99% and other cash advances, you should have plus membership that costs $28 per month. The main advantages are:
No credit check.

While many similar apps and financial providers only claim to offer such cash advance services, this app doesn't perform any credit pulls. Hence, it's suitable for every borrower in need of a

cash advance

.

Accept any credit score.

If you have some issues with your credit rating, applying to this online tool may help you avoid problems like bank overdraft fees and get funded even with a less-than-stellar credit rating.

No interest rates.

If you have a core membership, it doesn't cost you anything, and you can obtain a small amount of cash advance without any transfer fees.
On the other hand, there are some cons as well:
Plus membership costs $28 per pay period (1 month). It has extra features and cash advances, but not many consumers will be eager to pay such money monthly, even when they don't need to borrow the funds from checking accounts.

You can't improve your credit scores. If you have a core membership, you may only obtain small cash advances without the ability to boost your credit history if you need to.

This app can't be used in some parts of the United States (Nevada, Iowa, Nebraska, Montana, Indiana, and Vermont).

You can withdraw up to 10% of the cash advance amount on your direct deposit and have access to fee free ATMs

with an ATM card

for more convenient access to your funds

.
Chime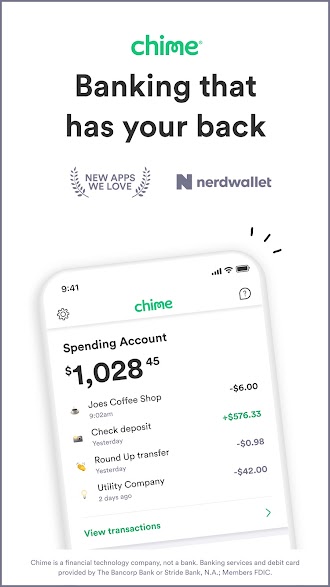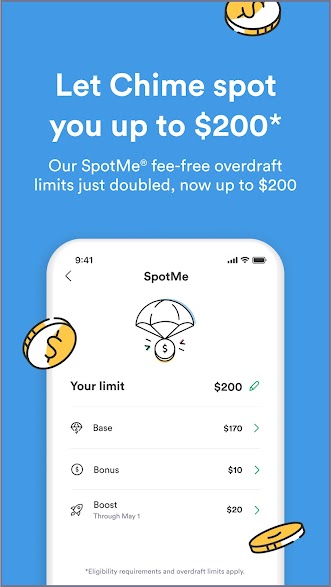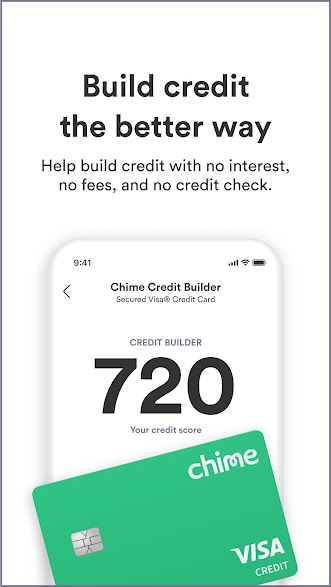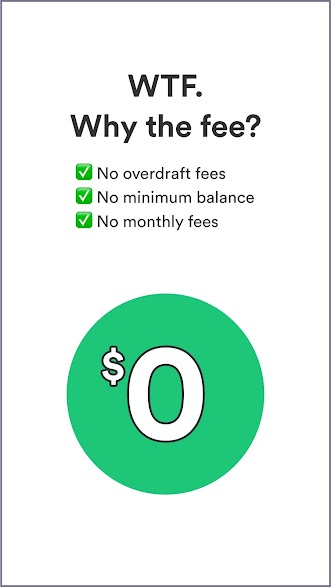 Unlike Axos Bank, this tool from the app store has become popular over the past decade. Almost 10 million people are using this app at the moment as mobile banking. Some experts claimed that the team of the Chime app has been boasting of having such great popularity. Additionally, Chime provides access to saving accounts, allowing users to save money while also managing their finances.
However, this can be a nice option for cash advances if you want to boost your credit scores and obtain extra funding for the short term. You need to be over 18 years old and have valid bank accounts. The borrowers may request up to $200 per day without any subscription fee.
Apart from getting a cash advance, you can also have savings and spending accounts here. The best apps will put interest on your savings account with direct deposit at 0.5% APY if you have a balance on it.
Branch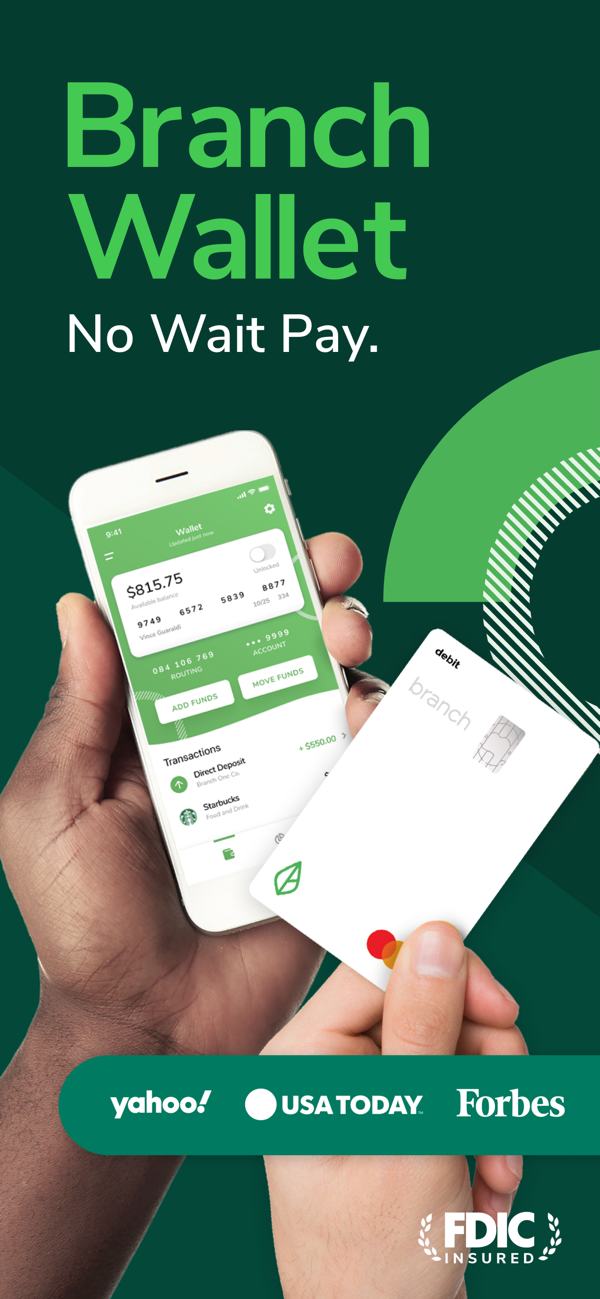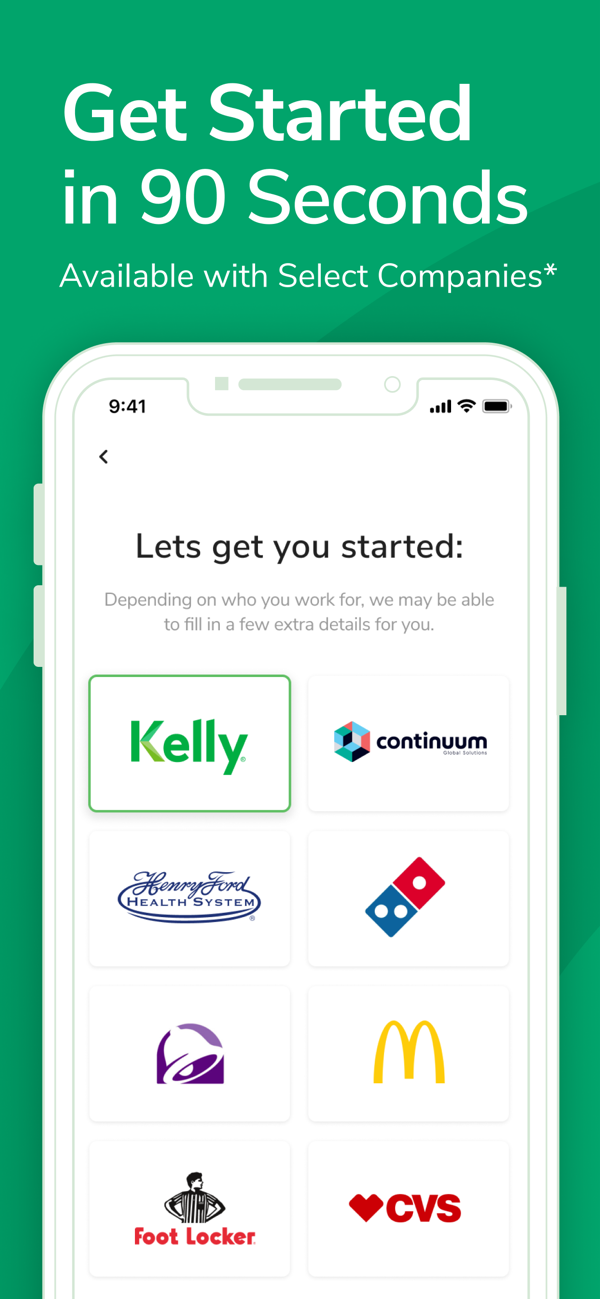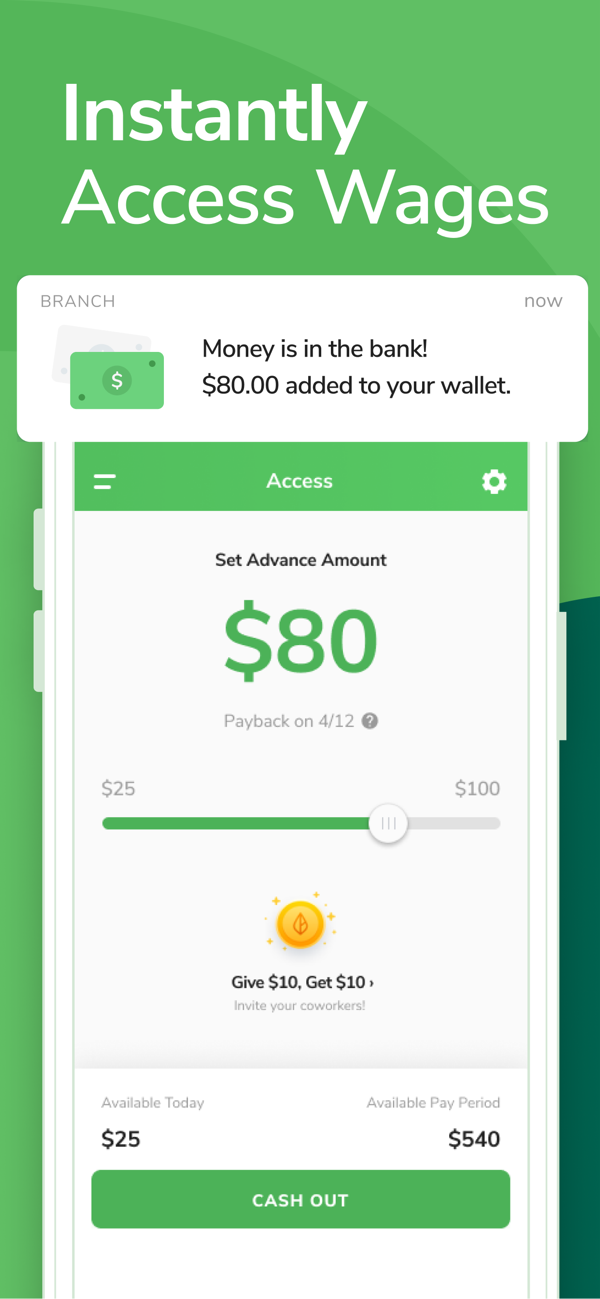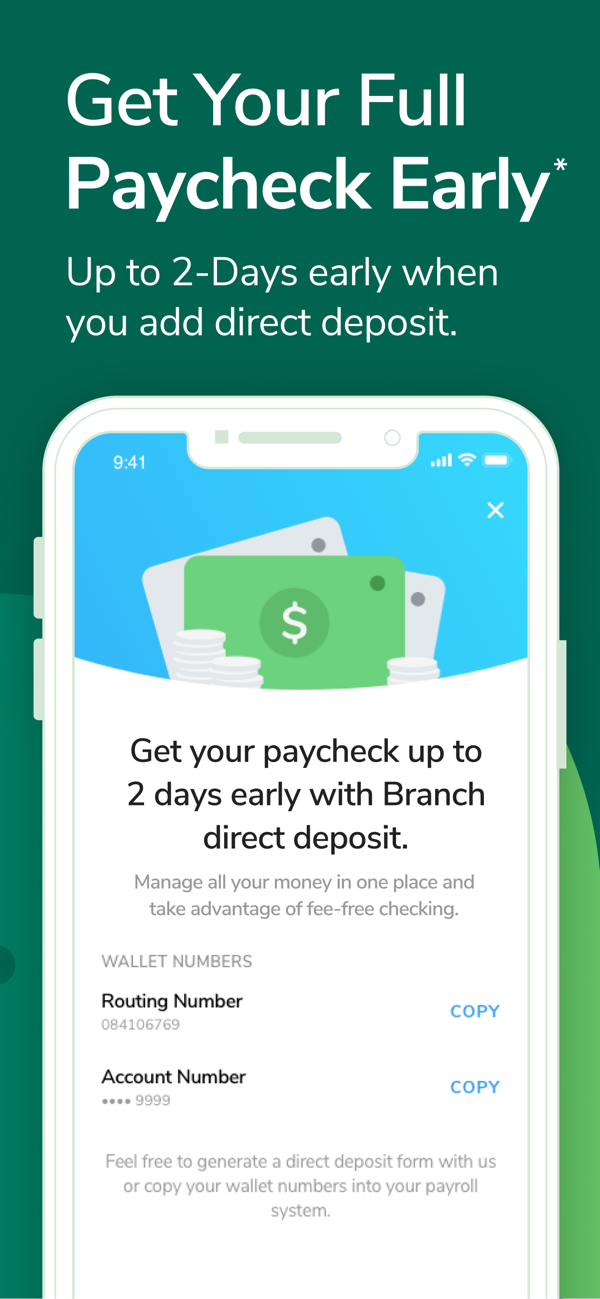 This is one of the popular fee free cash advance apps like Dave app. It gives you access to a maximum of $500 per month or approximately $150 per day, depending on the number of hours you have already worked this month and how much you have earned.
The app doesn't impose any balance fees and has no membership charge. One of the drawbacks here is that your recruiter has to open a bank account with this app for the pay period before you can use it for the next paycheck advances.
Empower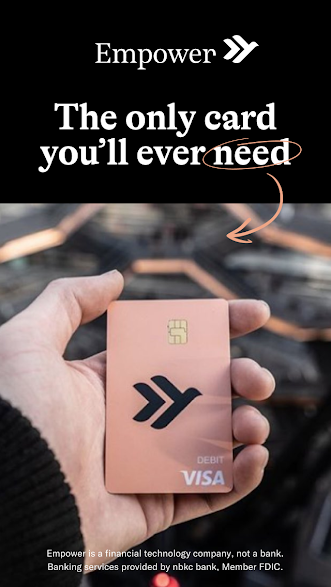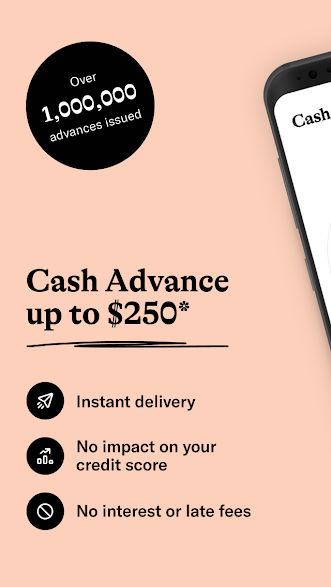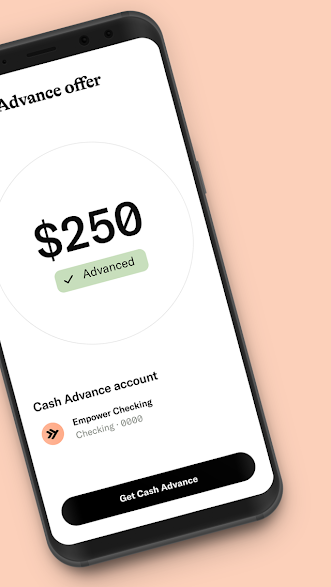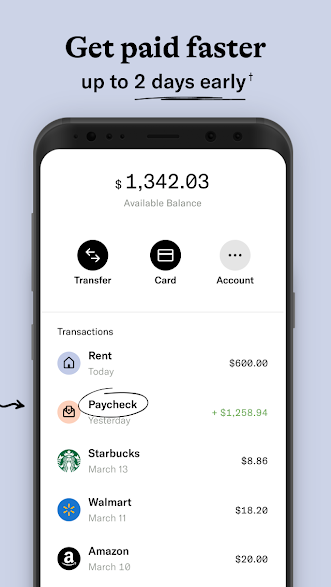 If you want to manage your money and improve it, Empower app may be suitable for cash advances. It connects to your active checking account with a debit card and tracks your spending habits to help you save more. You will need to open an account with this online tool if you want to withdraw some cash through it.
This tool doesn't perform a credit inquiry, and there is no minimum credit rating for the application during the pay period. Empower offers cash up to $250. Empower app provides overdraft protection to help prevent overdraft fees from occurring on your checking account. However, it is not a credit builder loan. Moreover, Empower Card is a financial instrument of cash advances that offers features such as cashback checking rewards, mobile budgeting tools, and smartphone systems insurance.
Floatme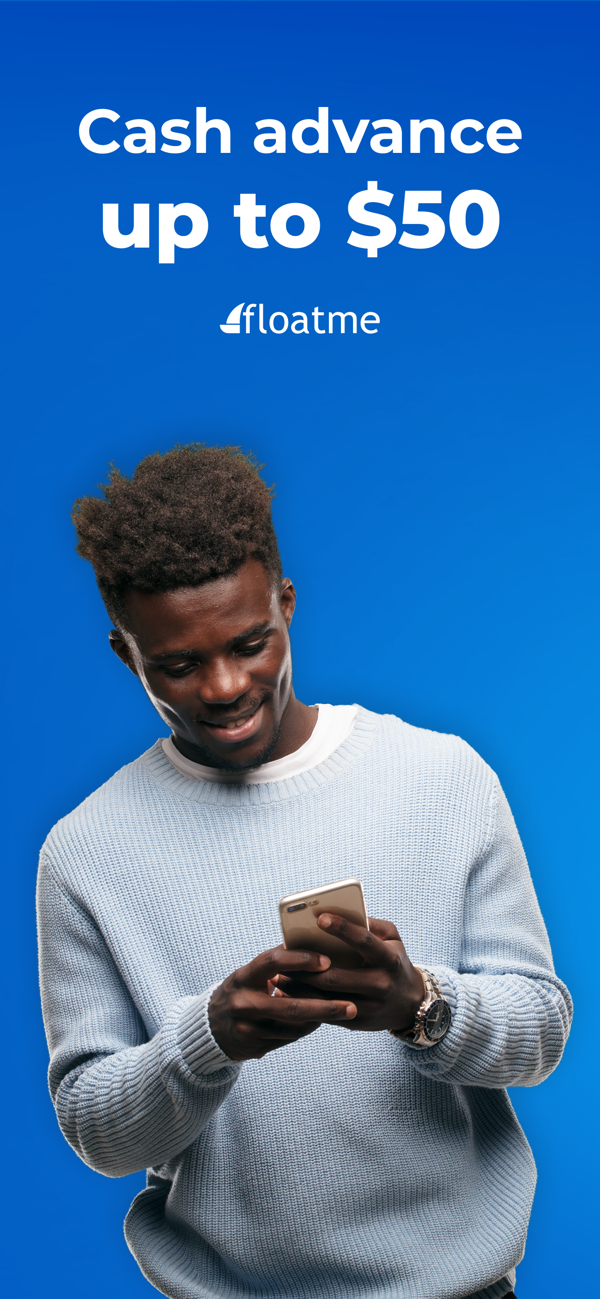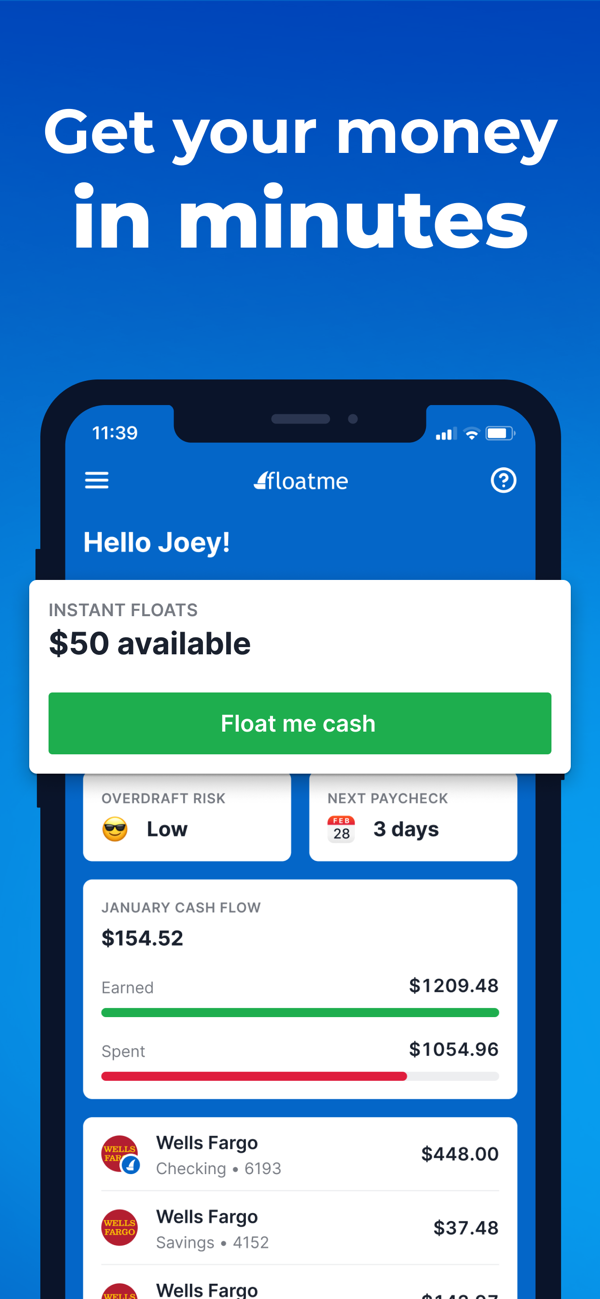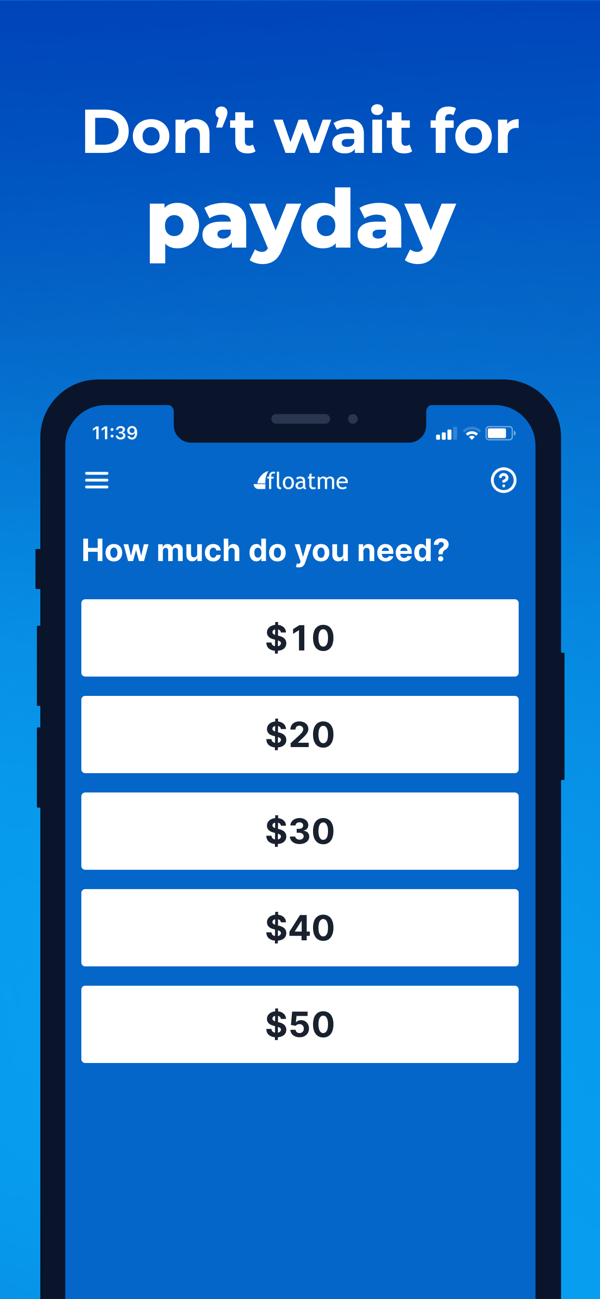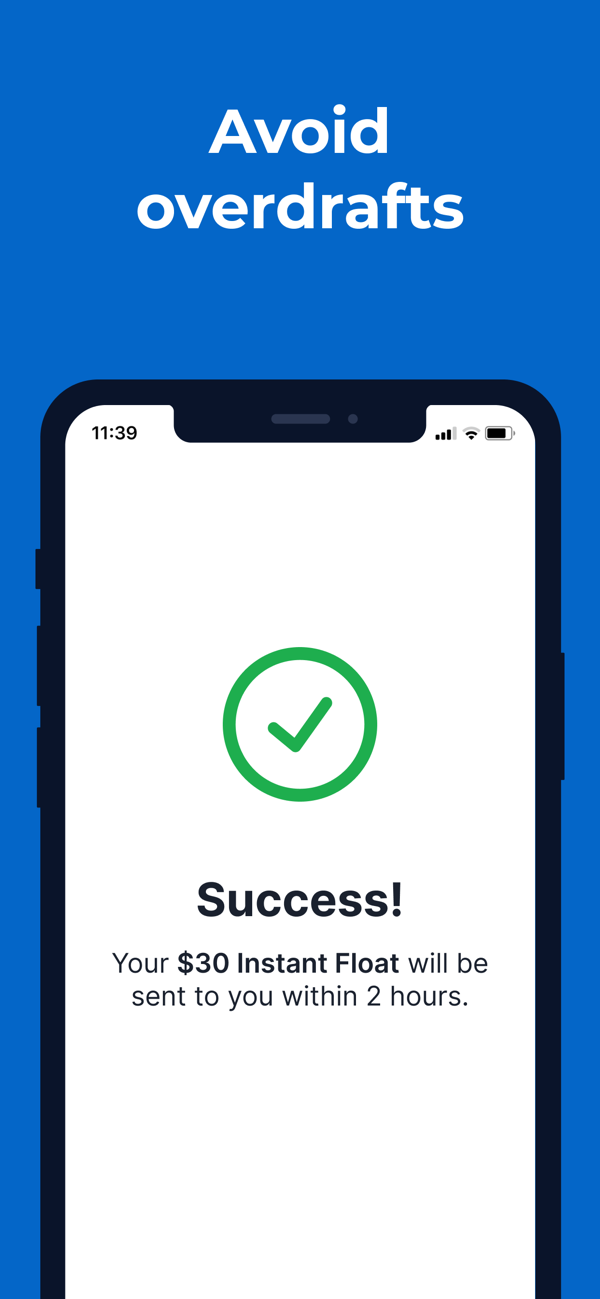 This financial app is great for millennials and those who want to bridge a money gap for the short term on bank accounts. It is similar to the Ingo money application but not to Axos Bank. At first, borrowers could withdraw up to $200 straight away, but now you may request a cash advance of about $50 at first without an overdraft fee.
This online tool is relatively new compared to other apps. You will need to link it to your checking account and should pay a membership fee of $1.99 if you want to utilize the basic subscription tier. On the other hand, the company offers a free 30-day trial period to prospective subscribers.
SpeedyCash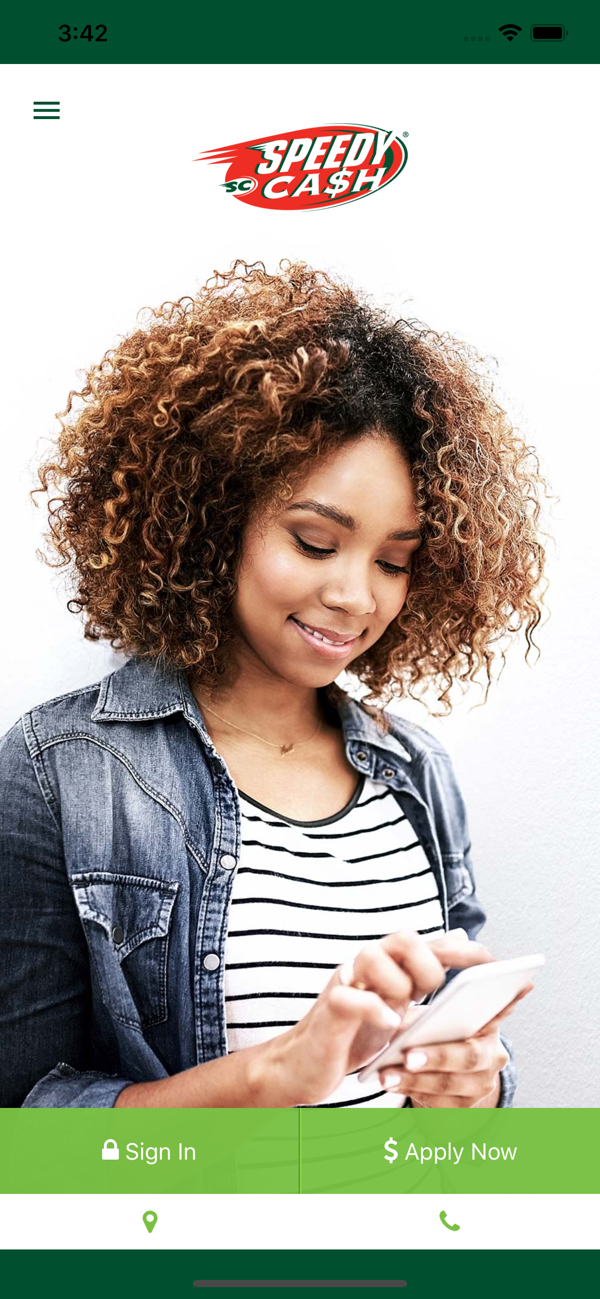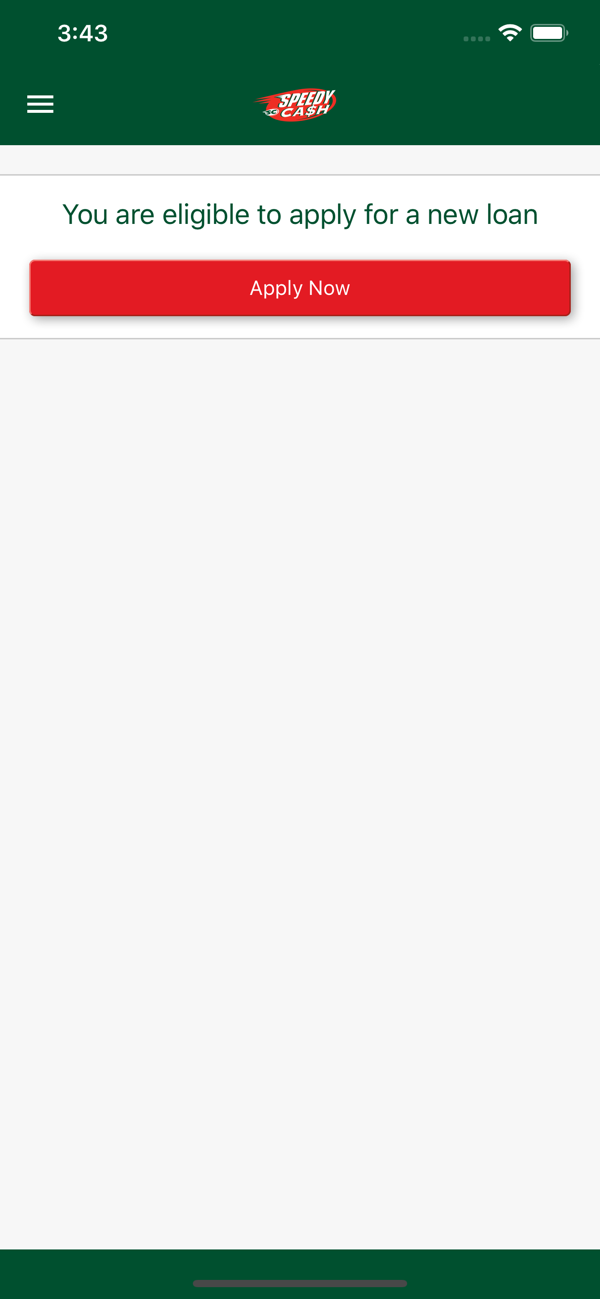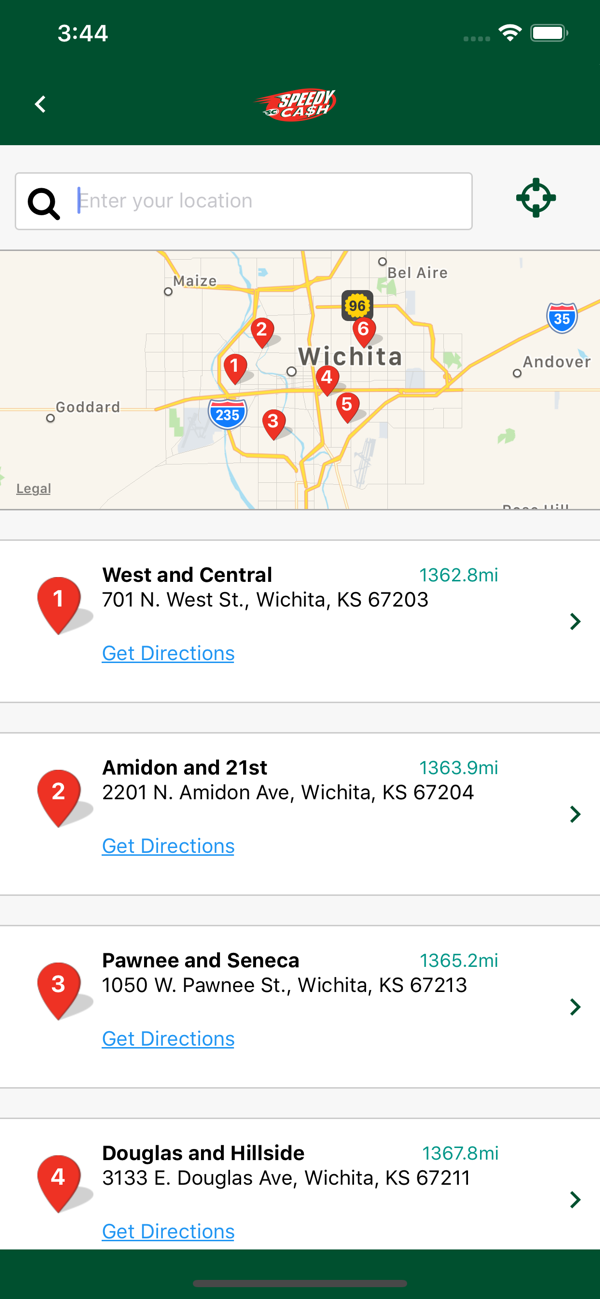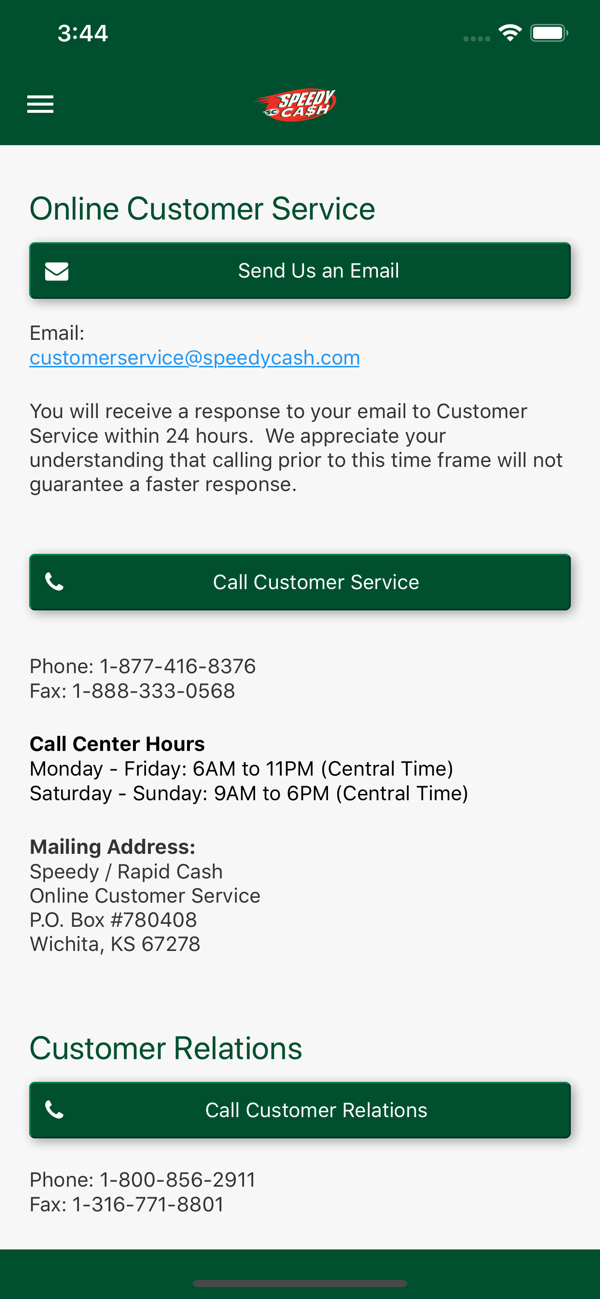 This is another widespread cash advance online tool for getting an early paycheck advance with a debit card. This app can be utilized for dealing with various financial emergencies and urgent bills.
Also, it can help you manage your finances and repay installment or lending solutions if you urgently need some funds for a couple of weeks. Additionally, the app allows for check deposits and can help you obtain credit extensions or a new line of credit card without overdraft warnings if you need funds urgently for a few weeks. By staying aware of your financial situation and keeping track of your account history, you can make informed decisions for cash advances and avoid overdraft charges and falling into a cycle of debt. However, finding a suitable side hustle can not only increase your income but also help with credit building and improving your overall financial management.
Even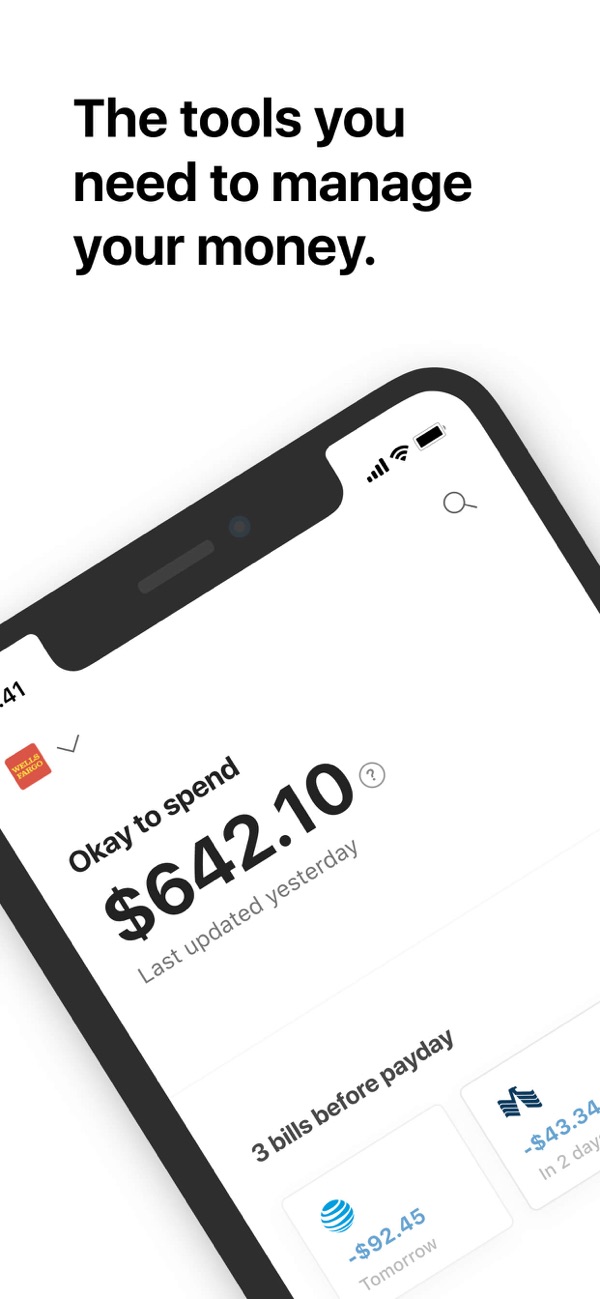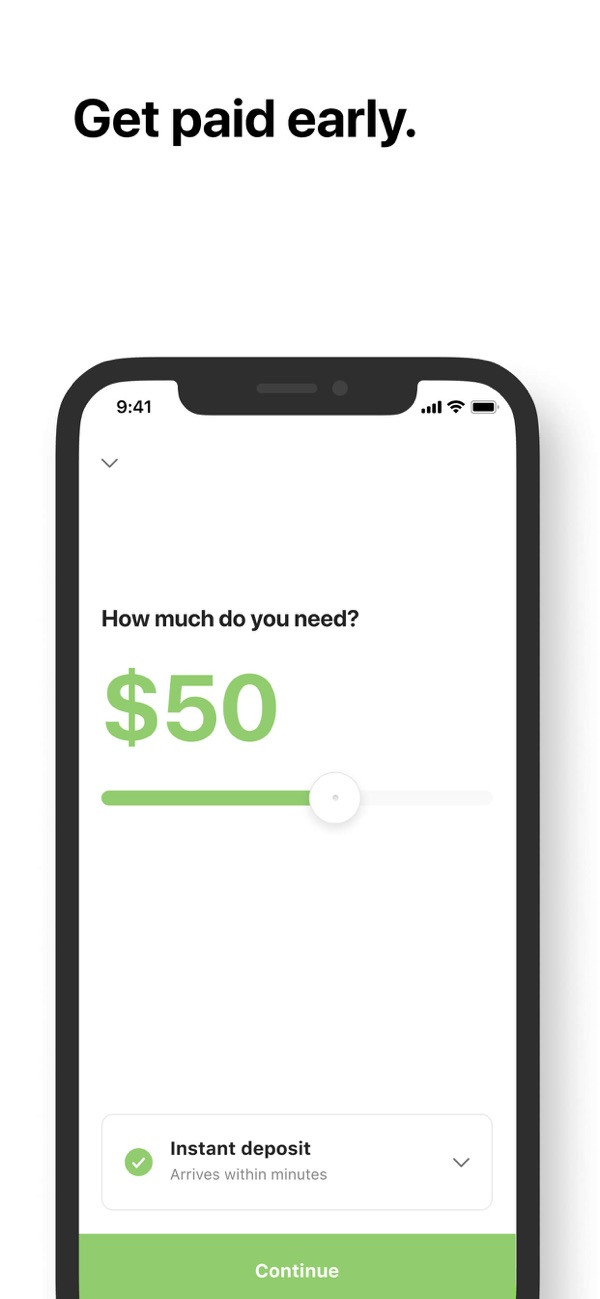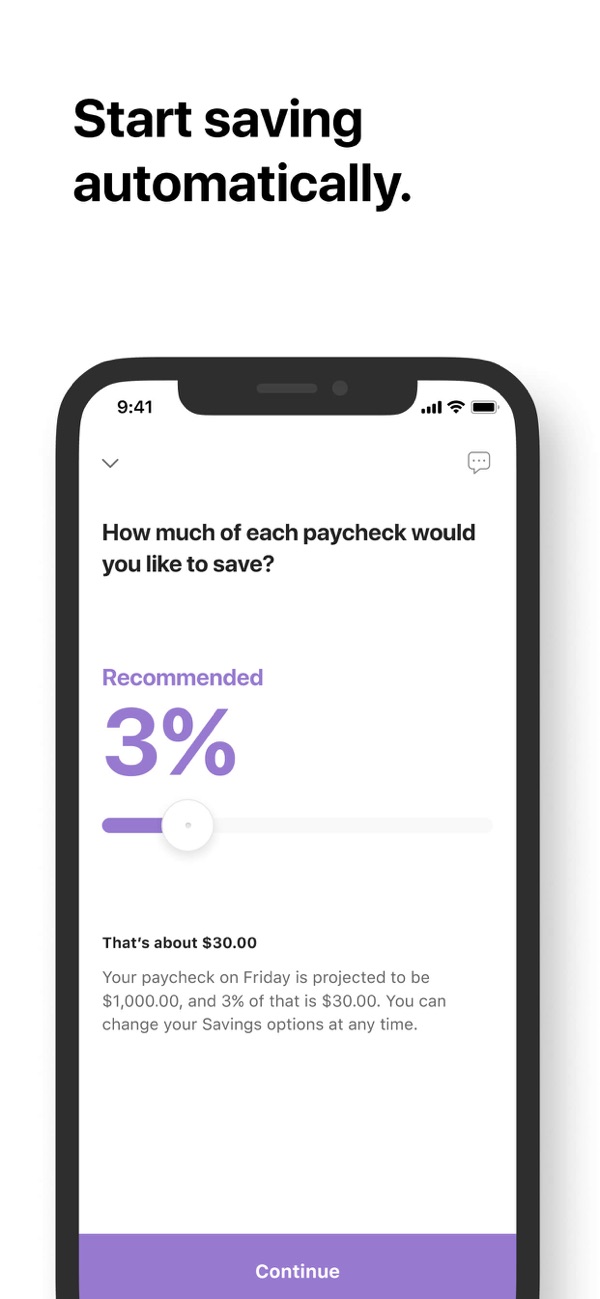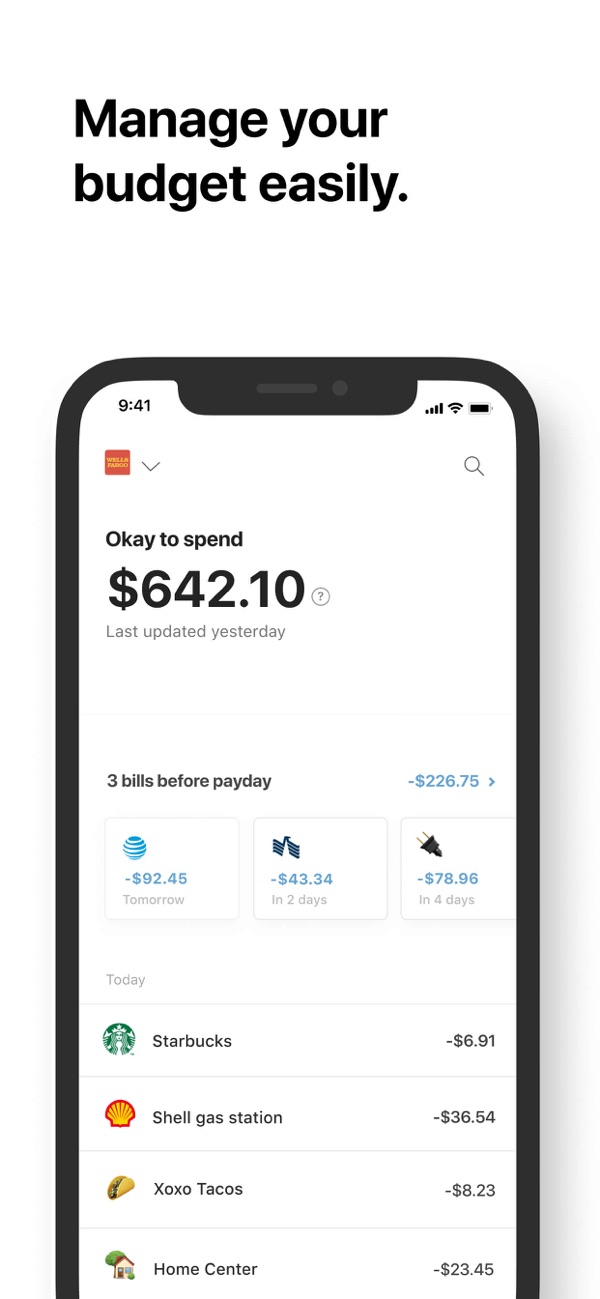 Do you have a full-time position? If you have steady employment and direct deposits, you may qualify for paycheck advances from Even and get your money. To use this app, you need to link it to your checking account, and this app will help consumers who work for companies that partner with this application. No interest rates should be paid for a cash advance amount on credit cards.
However, there is a membership fee of $8 per pay period. You can get cash until the next pay date and benefit from budgeting tools and special notifications designed in this app. By using Even, you can avoid costly overdraft fees and ensure that your finances stay on track.
Tips To Choose The Best Loan App Like Dave
We have curated a list of useful tips that can assist users in finding the best cash advance app like Dave banking or, for instance, Varo Varo. They encompass factors like transaction fees, repayment terms, and loan amounts.
By comparing loan apps using these parameters, users can make informed decisions that match their financial goals and needs. We understand that selecting the right loan app can be daunting, but the points below will help you streamline the selection process and select the best loan app that suits your financial situation.
Understand How Much You Need
It's crucial for users to assess their financial needs and determine how much money they require on a ​​debit card to find the best loan app for them. This can help them to select an app that matches their loan amount and repayment history. Such an approach prevents users from borrowing more than necessary or choosing a cash advance app with unfavorable terms.
Therefore, it's essential to take the time to understand one's financial needs before searching for a loan app. This initial step can help users identify the best loan app for their circumstances and make informed borrowing decisions.
Search For Good Loan Conditions
Loan conditions pertain to the details and provisions outlined in a loan agreement. It is crucial to carefully review them before agreeing to a loan to ensure they align with your financial situation and capability. Failing to do so with payday advance apps may lead to the emergency expense and financial challenges down the line. Read below to find out more about them, avoid trouble, and enjoy cash advances.
Fees
The best cash advance apps like Dave may impose different fees on borrowers, such as origination fees, late payment fees, and prepayment fees. While origination fees are generally a percentage of the loaned funds, late payment and prepayment fees differ between lenders. The average fees charged by loan apps like Dave app may vary.
That's why borrowers need to compare the fees levied by different lending apps to select the most suitable one. You should also assess the total cost of the loan, namely the percentage rate and all applicable fees. It will help you get the money and the most favorable deal.
Loan Amount
Such an amount is an essential aspect when choosing a loan app. It impacts which apps are appropriate for your needs. Various lending apps have different borrowing limits according to the service provider, and borrowers must select a cash advance app that provides the necessary amount.
Knowing how much you require can help you make a more informed decision, as borrowing more than needed can result in much higher interest rates and fees, while borrowing too little may not cover your expenses. Thus, borrowers should determine the exact amount required before selecting a loan app and ensure that the app they select offers the desired borrowed sum.
Time Of Getting Loan
Processing time is the time it takes for a loan application to be processed and approved or rejected. It is an essential aspect of the loan application process, as borrowers typically need early access to funds. When comparing loan apps like Dave, the processing time is a critical factor to consider during the pay period.
Dave asserts that it provides instant approvals, enabling borrowers to receive funds within minutes of submitting their applications. Comparing Dave to other lending apps based on processing time and any associated express fee can assist borrowers in selecting the best option for their requirements, particularly when time is of the essence.
Check Requirements
Borrowers must generally fulfill specific requirements to qualify for a loan through the best apps like Dave, such as having a valid bank account, being at least 18 years old, and having a stable income source, along with meeting a minimum credit score. Additionally, borrowers may be required to provide identification documents and other personal information to verify their identity, financial status, and credit checks.
Some loan apps may impose extra requirements that borrowers must satisfy. These could include a minimum income level, employment status, or residency status. Others may stipulate a specific credit score or debt-to-income ratio.
Lending apps may also differ regarding the need for collateral or a co-signer to secure the loan, repayment terms, and interest rates. Borrowers should carefully review the eligibility requirements and terms of a loan app like Dave before applying to ensure that they qualify and avoid potential issues and overdraft fees during the application process.
Sum Up Everything And Decide
All in all, you should assess various factors, such as borrowed amount, repayment conditions, fees, etc., to choose the best loan app. By carefully considering these steps, everyone can compare multiple investment options and select one that aligns with their financial requirements. Additionally, some loan apps may report to credit bureaus, so borrowing responsibly can help you build a positive credit record.
Why Are Money Apps Like Dave Better Than Payday Loans?
A vast number of consumers do not meet the balance requirements to maintain a savings account with a sufficient amount of cash outs set aside for an emergency. The whopping majority of Americans live paycheck to paycheck.
Thus, they don't have enough funds to cover unpredicted expenses or other unforeseen bills and often take out a 500 dollar loan. When a financial emergency or an overdraft fee hits them, consumers feel stressed and unprepared to deal with it.
Luckily, now you may take advantage of an advance option if you utilize a cash advance app. Such apps provide a better user experience compared to traditional cash loans, often via direct deposits.
Firstly, the application process is very quick and secure. It takes a few minutes to submit your loan request directly through your smartphone.

Secondly, the money transfer is also fast and simple. The funds will be deposited into the borrower's bank account within one business day.
Tips When Using Cash Advance Apps Like Dave
Are you willing to obtain quick financial assistance? There is a wide choice of apps and lending services available for clients these days. Every person has a chance to shop around and compare several options, review the conditions of each borrowing solution, and make a smart financial decision.
Such apps offer a short-term monetary solution if you urgently need to boost your finances and don't have other options.
Some early paycheck advance services have rather strict requirements and look into the hours you have already worked to define how much a borrower can cash out, while other financial services provide a predefined cap. One more thing you need to take into account is that the money you request must be repaid, and these services allow you to receive the funds up to two days early, often via direct deposits.
It is stated that you borrow money you will earn, but the main thing here is that you haven't earned them yet. Hence, think twice about the exact amount of funds you want to withdraw and any interest rates that might apply.
One of the best tips when utilizing a cash advance app is to know how much exactly you want to borrow.
Some apps provide a direct deposit express option (for example, the credit builder plus program), while they also require membership fees. Other cash apps don't have monthly membership charges but can't boast of having a lightning speed of money transfer. Everything depends on the amount you currently need and whether you are ready to wait a couple of business days for a direct deposit and cash advance services or need extra money right away.
Apps Like Earning and Dave
Some people have doubts about different lending solutions. They are afraid of choosing the wrong option or getting into a vicious debt cycle. It's true that if you don't feel responsible enough, you may easily get into trouble.
The wide variety of lending products and services like Spotloan comes with great responsibility. While you may urgently need a small sum, failing to look through several alternatives may cost you more in fees and interest rates.
Money apps like Dave present a more attractive option compared to traditional personal loans from local banks, installment loans, or credit builder loans from marketplace creditors. While conventional lending institutions have strict requirements and always conduct a hard credit check, you have a chance to obtain a certain sum for the short term from the online app without any credit inquiries.
Dave and Busters App
Apps like Dave and Albert are among the top-rated helpful online tools to help consumers in reaching their urgent financial goals and meeting their daily monetary needs. Dave is suitable for covering immediate costs connected with bill payments, shopping products, rent payments, grocery stores, gas stations, or transportation. If you are willing to obtain a small sum, this is a great solution.
This budgeting app uses the information from your bank account to define your creditworthiness and credit checks if you are eligible for a small loan. Here are the main advantages of apps like Dave and Albert:
Online request.

There is no need to waste your time while you need to fill in time-consuming application documents. Here, the web request process is quick and secure.

Useful app.

Apart from giving you additional money, this online tool may help consumers find a side gig. This is very important for many people living from early paycheck to the next paycheck and trying to make ends meet.
Pay attention to the banking service fee, as it's necessary to pay $1 per month if you decide to use this cash advance tool. It's a useful short-term solution, as it offers you a chance to receive a small sum for your urgent needs. However, money lending apps like Dave don't work for the long term, so you may need to improve your earning potential or get another job with all rights reserved if you constantly feel pressed for funds.
What Other Apps Like Dave We Know
There is a large choice of such apps today working with a debit card. Every borrower may shop around and compare lending offers. Each app has something similar and some different features.
Nowadays, you have a chance to choose between such apps as:
Brigit

DailyPay

MoneyLion

Earnin Earnin

Chime

Branch

Empower

Floatme

Speedy Cash

etc.
Don't hesitate to take some time and review all pros cons, terms, and conditions of these apps before you download a particular one for a cash advance.
Money Borrowing Apps Like Dave
Is there another curveball your life throws at you at the moment? Are you ready to get rid of your temporary cash disruptions? There is no need to beg your friends and relatives to lend you some funds. You can be independent and rely on other sources of extra cash outs.
Apps similar to Dave app are designed to help each consumer who needs to obtain an early paycheck advance. In other words, you borrow your own money up to three days before they would typically receive it on your debit card. This can be useful in the event of an emergency or unexpected expense that requires immediate attention.
Cash Advance Apps Like Dave
How do such apps and online tools work? Are they different from common lending services or websites like OppLoans? While you have to request additional cash from other creditors and return it according to the repayment term, online tools, and such apps allow you to get early access to the money you've already earned but haven't got yet.
The whole process is quick as you need to set up an account with this cash advance app. To do this, you need to undergo an online procedure with the verification of your ID.
The tool may ask you to provide your full name, date of birth, contact information (phone number, email address), as well as employment data and credit check. Once this data is checked, you will be able to connect this online tool to your bank account.
After that, you will be able to request all banking services and the number of funds you currently need, for example, from Empower cash advance options. You may be given only a certain sum depending on the data you've mentioned in the application and your 1 monthly income. It offers interest free cash, and you won't have to pay additional fees for each loan. Unlike regular personal lending options, cash online tools only charge a monthly fee for using this service.
According to the last updated info, here are the top-rated apps for helping you bridge your short-term money gaps. Look through their early paycheck deposit feature and compare the options.
Loan vs. Cash Advance Apps Like Dave
What is better, to obtain a personal loan or utilize a cash advance app? Some people request a payday loan and can't repay it on time because of sky-high interest rates. It can inevitably lead to larger debts. If you want to avoid this vicious debt cycle, you may benefit from using a paycheck advance application.
This is a special online tool that doesn't charge late fees or interest rates, or monthly fees. Some applications need a monthly membership fee, while others are completely free of charge. Everything depends on your current monetary needs.
If you just need a couple of hundred dollars on your debit card, you may take advantage of such apps, provided that you have a stable source of income. Taking out a personal loan may be a better option to meet your needs and get cash for a huge amount.
Conclusion
It may be challenging to choose the best solution among these applications, as each has its pros and cons. However, if you review the above-mentioned features and compare all the benefits and drawbacks of each cash app, including cash advance services, you will be ready to make a smart financial decision and have a deposit account.
Depending on your urgent money needs, credit history, spending habits, as well as your stable employment, you may select between these online tools. There is no one-size-fits-all cash app, as everything depends on your financial stability, monthly subscription fee, and current needs.
Remember that even a debt with no interest rate is still debt, and it should be taken out with full responsibility.