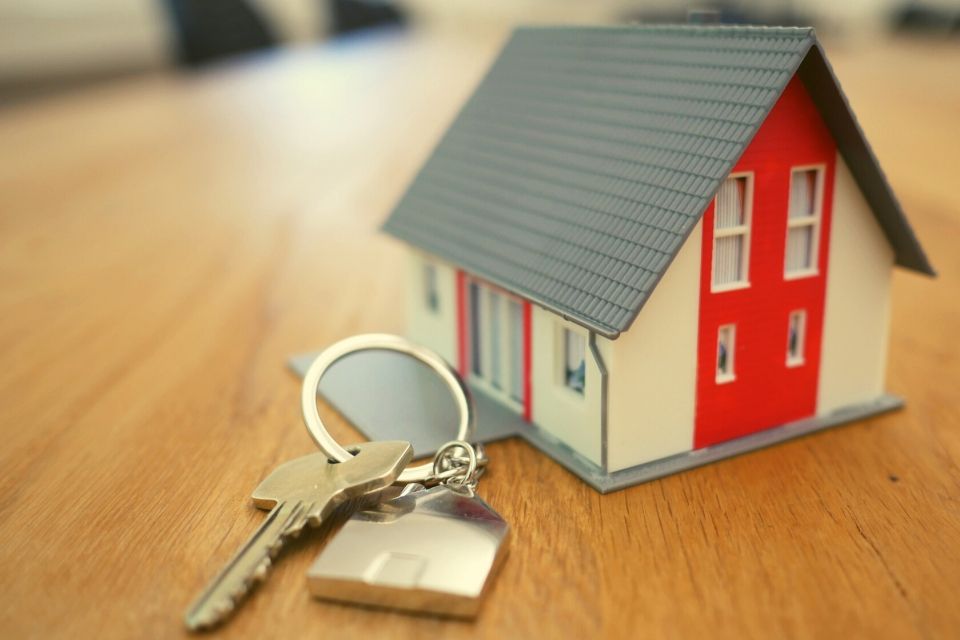 Good news, the American Dream of owning your own home is still possible!
Buying a home is often the number one financial goal for young professionals. If you are dreaming about making that move from renter to homeowner, there are a few questions you need to consider to see if now is the right time to own versus renting.
Owning a home can often lead to a higher standard of living, helps build equity in an asset, and create a special place for the family. However, many people end up finding out the hard lessons of homeownership such as when they might later end up taking on credit card debt for a new air conditioner or from not being able to save anything because of the large monthly mortgage payments.
You need to start out by asking, should you buy a house based on your personal situation?
Most people fail to recognize that buying a personal residence comes with major expenses. First, you need a down payment and funds for the closing costs. You will then have a monthly mortgage payment, homeowners insurance, property taxes, potential Private Mortgage Insurance (PMI), potential HOA fees, and finally, you will have ongoing maintenance expenses.
So while a home can be an investment, new homeowners should not expect an immediate return. This is all money going out the door. The only time extra money comes in is if you are renting out a room, or when you sell your home.
When it comes time to sell, you are typically going to end up paying 6-9% of the value of the property to a realtor for their commission. As a general rule of thumb, it typically takes 5 years to break even on selling a home.
Should You Buy a Home?
Are you planning to stay in your new home for 5 years or longer?
If you are considering moving within this timeframe or want to be flexible for future job promotions, buying a home is going to tie you down and lower your odds of breaking even.
Next, you need to consider your financial stability.
Do you have an emergency fund in place, do you have long-term disability insurance, are you contributing to retirement, and especially if you have a family, do you have life insurance in place to help pay the mortgage if you are contributing to the mortgage payment?
Once you have a strong defense in place then you are on track to start saving for a down payment on a home.
Down Payment
Do you have a down payment outside of your emergency fund? If not, then look to open two savings accounts. One for your emergency fund and one for the down payment.
If the answer is yes, you are in a good position to consider the most important part of buying a home. Does this home purchase fit into your budget?
Budget
If you have not done a budget, you need to start there.
There are some great budgeting tools like Mint and Personal Capital to help make sure you can afford this home.
My definition of affordable is that it is a payment you can make while still saving for other goals.
Use a Mortgage Calculator to help div out the mortgage payment based on the price point. Make sure there are still funds available to save towards retirement and other life goals (travel, education, etc.).
Understanding the Mortgage Qualification Process
Now that you have done your homework by understanding the pros and cons of homeownership, thought about the down payment, and know your budget, it is time to get a mortgage.
First, you need to speak with a mortgage lender to get pre-qualified. The best options are to either work with your current bank or to use a mortgage broker.
You will need to provide bank statements, W2s, tax returns, and pay stubs just to get you started. This is a trying process, so come prepared.
If you qualify for a mortgage based on your credit, the lender will provide a maximum amount that they will lend you.
This maximum amount is normally determined by the Debt to Income ratio which most lenders cap at 43% of your gross income going toward debt.
For example: Tom makes $75,000 a year.
Tom has a $455 car payment ($5,460 a year) and $325 ($3,900 a year) for his student loans.
Health insurance and benefits through work cost $6,000.
Tom's max Debt to Income allows for a $1,907.50 a month mortgage payment ($22,890 a year) as this is when 43% of his gross income is going toward debt.
After federal and state taxes, Tom takes home roughly $58,500 and spends about $7,000 a year on health insurance.
After the new max mortgage and current debt, Tom has $26,250 a year left to spend on food, monthly bills, entertainment, retirement, proper insurance protection, and all other life goals.
Conventional Loans Versus FHA Versus VA
Now that we have gone over the basics of lending, let's talk about some of the loans you may qualify for when you are purchasing a home.
There are multiple loan programs, but the three most common for First Time Home Buyers are Conventional, Federal Housing Assistant (FHA), and Veteran Assistance (VA) loans.
Conventional loans normally require that you put 20% of the purchase price down to build in equity. Putting 20% down avoids Private Mortgage Insurance (PMI).
PMI is extra insurance that you must pay for if you put less than 20% down to protect the lender in case the homeowner walks away from the property.
The FHA loan program offers an option where one is required to only put 3% down of the purchase price.
Also, if someone has worked in the armed forces they can do a Veterans Administrations (VA) loan where one can buy a house with 0% down.
VA loans have their own special version of PMI. Typically, FHA and VA loans are offered at higher interest rates than conventional loans.
Putting such a small amount down can have some profound consequences on one's finances.
First, this builds in such little equity that it is likely going to take multiple years before one can sell the property and break even. Between paying a realtor's commission (6-9%), and the housing market being volatile, the odds are working against you if you need to relocate and sell your home.
Second, now one has a higher mortgage payment creating cash flow issues if you had not budgeted appropriately.
Mortgage Strategy
Great job in wading through all of the paperwork and getting to this point!
Now it is time to implement a mortgage strategy.
Ideally, you should strive to do a conventional mortgage loan program. If you can afford 20% down this will be easy.
If you cannot afford 20% down, many conventional mortgages will allow you to put as little as 5% down if you have a good credit score.
Curious about your credit score? CreditKarma is a great website to monitor your credit score and learn how to increase one's score for free.
However, I would recommend that you strive for at least 10% down using a conventional loan for most first time home buyers for several reasons.
First, this will be a more attractive offer to the seller as it lets them know you are more serious than many other bidders and it builds in some immediate equity.
Second, doing a conventional mortgage normally results in a better interest rate than an FHA loan, and even though you will still have to pay for PMI if you put under 20% down, it is cheaper than the same PMI in an FHA loan.
Lastly, once you get to roughly a 22%-20% equity position in a conventional loan the PMI will drop off. If you do an FHA loan you will have to refinance to a conventional loan once you have 20% equity to get rid of PMI. This is going to cost you several thousands of dollars to do new loan originations paperwork to switch from FHA loan to a conventional loan.
Another route to consider is that a lot of counties, cities, and other municipalities offer first time home buyer assistance to help with down payments.
Some can offer favorable options. However, a lot come with stipulations such as: having to pay it back if you move it in a certain amount of time, higher interest rates, income limits, and many other restrictions. You should research these options but make sure you understand the obligations you are agreeing to.
The Truth
Many people are too eager and take too much risk when they purchase a home.
Many times it affects their personal finances in a way that actually sets them back many years from their homeownership goal. They may also get stuck based on dumping all their earnings into homeownership rather than continuously saving toward other equally important goals such as retirement.
As emergencies and life issues occur, you will leave yourself unprepared to maneuver and mitigate the consequences.
CHECKLIST
Should you buy a house?
How long will you be there?
How financially stable are you?
Do you have an emergency fund?
Do you have Long Term Disability?
Are you contributing to retirement?
If you have a family, do you have Life Insurance?
Do you have a down payment saved up?
Needs to be outside of your emergency fund and considerations for closing costs.
What is an affordable monthly mortgage payment?
Have you done a budget?
Use a mortgage calculator.
Make sure there is money left over to put towards other goals.
How to implement purchasing a home?
Get pre-qualified for a mortgage.
Strive to do a conventional loan.
What is your credit score?
Strive to put 20% down and 10% as a minimum.
If needed, stay patient and get yourself in a good financial position first. Good things come to those who are patient and diligent.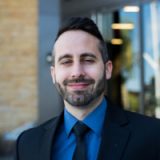 James Hargrave is the director of financial planning at My Financial Coach. He brings professional experience in financial planning from his history of working in the banking, investment, and fin-tech industries. He currently has his Master's in Business Administration, CFP®, CLU®, Series 7 & 63, and the Life & Health Insurance License.