Whenever the holidays are close, many people are usually concerned about how they will foot the expenses for that season. Some people are likely to spend more during the holiday season than other times of the year, except if there are urgent expenses. Now, you might be tempted to opt for some of the loans offers around because the extra cash will help you settle some expenses.
It is important to be properly informed on how to evaluate these offers before making any decision. In this article, we will explain everything related to loans for Christmas so that you can make the right decision as the holiday approaches.
What is a Christmas loan
A Christmas loan is arguably a marketing buzzword because, in reality, it is a loan for people who need extra cash during a festive holiday like Christmas. Some lenders make options like Christmas loans available, especially during the holidays, when people are likely to run out of their savings. It is crucial to note that holiday lending, like Christmas overdraft, might come with stringent requirements like high-interest rates.
Not all Christmas financing advances come with reasonable financing, some of them might not check your credit, but they will demand outrageous interest rates. This is one of the reasons you should research before opting for any of the several lenders on the internet.
How does a Christmas loan work
Generally, a Christmas loan is usually available at a particular time of the year, usually in the last few months of each year. These loans are provided by credit unions, traditional banks, and lenders. The interest rates for these loans differ depending on the institution.
Some lenders offer advance financing depending on factors like credit score, income, needs, payment history, etc. Before you apply through any lender, it is important to check their eligibility requirements. If you don't have a favorable credit history, it would be best to apply for a secured loan, which means you need a collateral.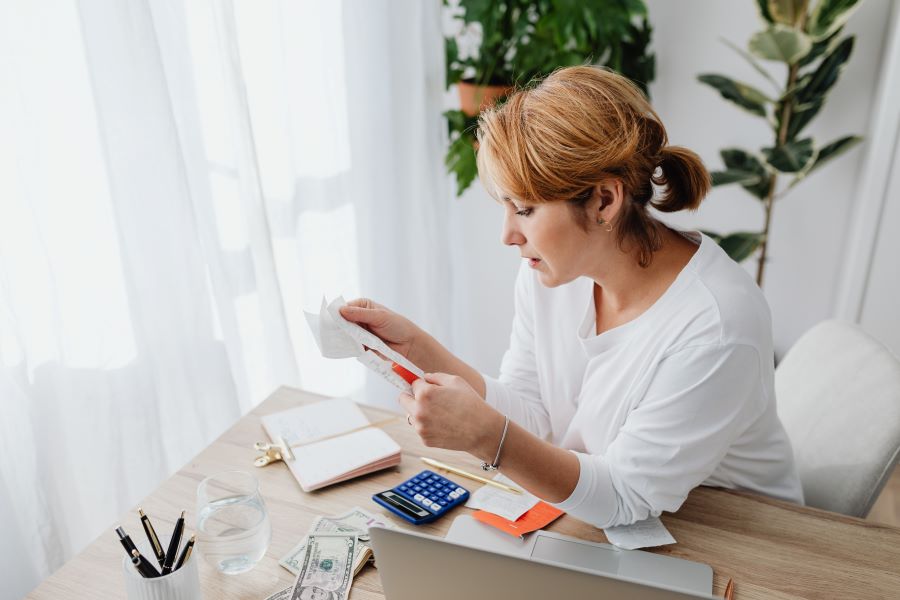 If you cannot repay, the lender becomes the new owner of your collateral. In comparison, an unsecured loan would be the better option if you have a good credit history because the lender can trust you to repay early.
Do you need a Christmas loan?
The prospect of having more than enough money for your expenses can be exciting. However, remember that avoiding this option might be better if you can work around the expenses. For example, if you can bootstrap from family and friends, you might not need to borrow some money.
Before you take a Christmas credit, you should be sure you need this extra cash to settle some expenses. Similarly, it would be a good choice if you experience financial emergencies during the festive period. Many lenders know that people who require Christmas financing advances don't have many options. Therefore, Christmas loans should be your last resort when you need urgent funds, and be careful not to use fraudulent lenders who charge ridiculous repayment rates.
Pros and cons of a Christmas loan
While the holidays approach speedily, you might be thinking of how to pay for all the costs you will incur during that period. Getting Christmas lending is an open option that you can choose to leverage when you are faced with raising additional money. Here are some pros and cons of opting for loans for Christmas.
Pros

Cons

>Early planning

To avoid doing things at the last minute, you need to plan. For example, you can consider getting a Christmas loan early since things might get more expensive. Additionally, the repayment rates will likely be higher as the holiday season approaches.

Allows you to plan your budget

To prevent running into debt or spending on unnecessary things, you need to draw up a budget. If care isn't taken, you're likely not to spend money on the things that matter if you don't have a budget. When you get a Christmas credit, it can help with effective budgeting.

Easy to get

You can conveniently get a Christmas loan during the holidays because they are always accessible. Also, you will discover that more lenders are willing to offer holiday loans because of what they stand to gain.

Expensive fees

Some lenders charge high-interest rates, or they can charge a penalty if you don't pay up on time.

It can affect your credit

If you don't pay up early, it can negatively impact your credit scores. Therefore, carefully check out the requirements so your credit score won't be affected.

It can worsen your financial condition

Overall, your financial situation might worsen if you don't repay as agreed with the lender. This usually happens if the lender requested short repayment terms. You might end up paying a huge amount, your credit score will be affected, and the lender might not trust you again.
Factors to consider when applying for a Christmas loan
Before you apply for a Christmas loan, be careful not to jump at any offer you see online. Some lenders might not be plain with their requirements because they want to lure people who are quite desperate for emergency funds. So, even though their offer is tempting, you need to consider some factors before you apply.
Putting the necessary checks and balances in place will prevent you from regretting your decisions. Here are some of the factors to consider when shopping for a Christmas loan.
Prequalification
Is the credit estimate a lender gives based on the borrower's data. The essence of prequalification is to ascertain the borrower's creditworthiness before they get approval. Prequalification is usually determined by two types of inquiries: Hard and soft. For hard inquiries, the lender needs your authorization to check your credit reports. This can affect your credit score in the long run if there are several hard inquiries on your credit report.
Alternatively, a soft inquiry does not affect your credit scores. For example, some lenders use a soft inquiry as a background check to determine if you are likely to meet their terms or not. Also, you don't have to authorize the lenders before they conduct a soft inquiry on you.
Therefore, you might only see it when you check your credit reports. However, when you send many prequalification applications, it can help you narrow down your options to allow you to evaluate your offers. Examples of lenders who offer prequalification are SoFi, 5K Funds, Credit Karma, etc.
Fixed Installments
Most Christmas loans are usually installment options. Therefore, you'll have to pay a specific monthly amount until it's completed. Before you opt for this loan type, ensure that you can meet up each month.
Fixed installments make it more convenient to repay your debt because you will pay a smaller amount each month. This is better compared to making a lump sum at once. When you are about to opt for a Christmas loan, ensure it comes with the option of allowing you to pay a fixed amount each month.
Remember that when you calculate the total amount you'll pay over the months, it will be higher than the initial borrowed amount. Some lenders offering fixed installments are Marcus by Goldman Sachs, OneMain Financial, Happy Money Payoff loan, etc.
Interest Rates
Taking a loan that mandates you to pay back much more than you borrowed can become disadvantageous for you. You need to check out the lender's requirements and go for the ones with lower interest rates. Sometimes, the interest rates depend on your credit score, credit history, loan type and size, etc.
Do your calculations carefully to see if taking a Christmas loan will benefit you or not. Additionally, consider looking out for lenders who give Christmas loans for bad credit. Some of these lenders are Upgrade, Rocket Loans, Lightstream, etc.
Cost of a holiday loan
When it comes to taking a holiday loan, the biggest disadvantage is the cost of borrowing. This means you will pay back more than your amount for your expenses. Generally, the cost depends on the loan amount and term, the monthly payment, and the interest rate.
Calculating the cost of a holiday loan is not as straightforward as it seems. It is best to check if the online lender has a loan calculator on their website. This way, you can quickly calculate the total amount payable when you input the amount you need. In addition, if you have some lending options you want to consider, you can use their loan calculator to check the lender with the friendliest repayment terms.
How to apply for a holiday loan
Before you apply for holiday credit, it is important to know the steps involved. This will allow you to know if it is worth considering or not.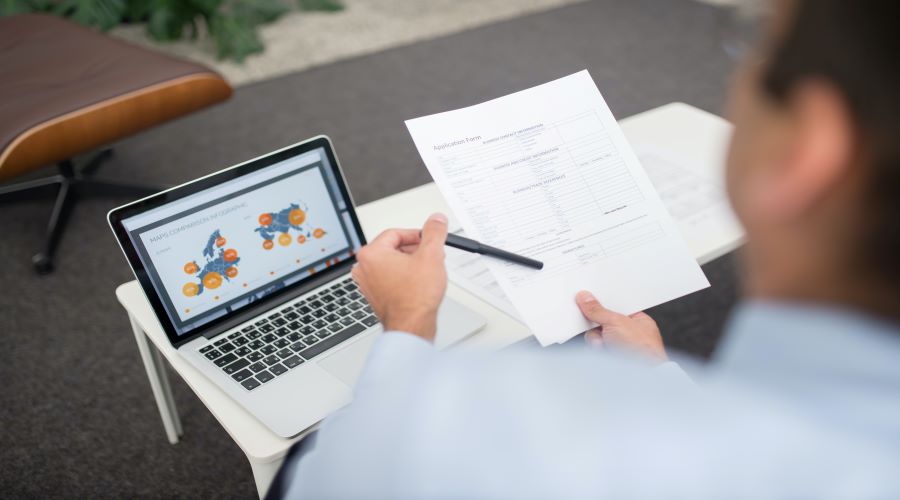 Decide on the amount you need
The first step is to do some introspection. This involves deciding how much you need. Since you need some additional cash to cover the holiday expenses, create a budget and prioritize the vital costs.
Choose the right loan type
Holiday financing advance can either be unsecured or secured loans. Unsecured loans are given without requesting collateral. While secured loans are backed by collateral, in the event that you might not be able to repay.
Research the right lender
Generally, getting a loan might be faster with online lenders because they offer a smooth process with higher rates. Alternatively, you can consider credit unions or banks. The major downside to this is that they take a longer time to approve and process your application.
Many lenders have loan calculators on their websites. This saves you the stress of mathematical computing equations to calculate the total amount payable. You only need to put the amount you want to borrow, and the loan calculator does the rest.
Since you have some lenders you are considering, you can use their loan calculators to compare them. Check their terms, interest rates, and payment options to see which one meets your goals.
Collate your documents and information
When you're sure of the lender you want to opt for, get your documents ready. Some of them might request scanned copies of the following: Proof of employment, bank statements, social security number, state-issued ID, your employer's contact details, etc.
Useful tips for budgeting for holiday spending
The average individual is likely to spend more than they bargained for during the holidays. This is why it is important to budget so that you spend on the things that matter. Here are some holiday budgeting hacks to leverage on
Determine how much money you need to cover expenses
When budgeting, it is important to div out your holiday expenses and attach a price tag to them. This will help you determine the money you need for the holidays. Ensure that you include all the possible expenses you will incur during the holiday period.
Divide that by the number of months you have left to save
After determining the amount of money needed, you can divide it by the number of months to see if you can save to meet the target. If it looks impossible, go back to your budget list and remove some expenses you can do without.
Pay for holiday expenses without borrowing money
You can consider reaching out to family and friends who might be willing to help foot some of your holiday expenses. Also, look out for companies offering free coupons, discounts, and promo codes so that you can cut down on your expenses.
Another hack is to do some early shopping. Some things are likely to become more expensive as the holidays approach. Therefore, consider buying some of the non-perishable items early to save some cash.
Some alternatives to a holiday loan
If you urgently require some money for the festive season and getting loans is not forthcoming, you can try out some of these alternatives.
Personal loans from online lenders
You can consider getting unsecured personal loans from online lenders who offer a moderate APR (annual percentage rate) and a repayment period of 2-7 years. Most times, the APRs are user-specific and depend on your credit history and score, cash flow, and debt-to-income ratio. For instance, you might not struggle to qualify for a low APR if you have an excellent credit score.
On the other hand, if you meet the lender's requirements with a low score, you might end up paying a higher APR. In addition, if you're getting a secured personal loan, you will need to submit collateral that the lender will hold on to if you default on repayment. Many online lenders offer user-friendly personal loans with quite convenient options. Ensure you do your research before opting for any of them.
Buy now, pay later financing
Using the Buy now, pay later financing option (BNPL) is another alternative to getting holiday loans. This financing allows you to get some products or services and pay later. Using this option doesn't affect your credit score, except if you make late or no payments.
Not all lending facilities have the exact terms and conditions regarding BNPL. However, some similarities apply to all of them. First, you use the BNPL option at checkout from a retail store. If accepted, you might be asked for a small down payment. Then, you make the remaining payment in installments across some months. These interest-free payments can be deducted from your credit card, debit card, bank account, or other means.
0% APR credit card
You might get a 0% APR credit card if your credit score is good or excellent. You won't incur any interest if you make the total amount payable within the stipulated period on the card. Generally, a 0% APR credit card offers an interest-free period which might be between six months to two years.
If you do not finish paying up before the interest-free period is exhausted, some interest will be added to the balance. In addition, not all 0% APR credit cards come with the same offers. Hence, you need to understand how they work before you apply for anyone.
Loan apps
If you need emergency cash during the holidays, using loan apps is an alternative to consider. Not all of them charge interest when you want to borrow some money. However, some of them charge some fees that you need to look out for.
Before you use a loan app, go through its terms and conditions to avoid going for a loan app that makes you pay back more than you bargained for. It is important to review the app's options using factors like eligibility guidelines, overdraft protection, maximum loan amounts, etc.
Conclusion
Taking a Christmas loan might be an uncomfortable option for you. However, going for a Christmas loan might be a good idea if you've exhausted other options. Check out their requirements, terms, and conditions before making a choice. Be careful to research each lender properly before you make your choice.
Another hack is to begin the new year by saving up for the holiday season. Setting some cash aside each month for the next Christmas season is not a bad idea. You can begin to save some money from the first month of the year. This will prevent you from being in any precarious financial situation when the festive seasons come.