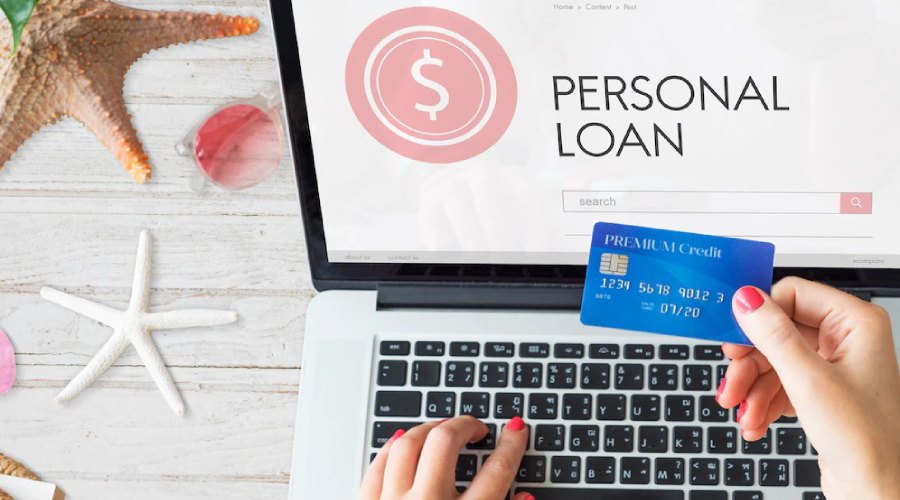 Many companies have tried equipping the cash advance and loan financing world with Artificial Intelligence (AI) for a while. But one of the most groundbreaking achievements was made by Upstart.
This lender created an automated online platform that connects lenders to borrowers with the best terms possible.
It uses the latest technology to determine creditworthiness. So while you look for upstart reviews you'll discover it's grown past traditional qualities like income, credit score, etc. However, interesting as it may sound, the company has its downsides too. In this review, we'll discuss Upstart, its uses, offers, rates, and how to apply for personal loans with it.
What Is Upstart?
Upstart is a loan processing company that partners with banks to provide credible and accessible extra funds. The company uses its sophisticated Artificial Intelligence (AI) system to create a collaborative platform that thrives on the latest technology. So rather than the traditional ways of processing approvals, the AI does the job instead.
The system includes non-quantifiable factors such as education, employment, and experience to calculate your creditworthiness. It means those with lower income levels can now have equal access to loans as every other individual. The platform also connects loan providers to borrowers, which makes the process easier to manage.
Upstart assesses the borrower's portfolio and connects them to a creditor based on its AI assessment.
Who Is Upstart Best For?
If you're seeking a personal loan, Upstart is an intelligent choice. The platform doesn't process loan requests based on common standards. It uses a series of different qualities to determine eligibility. So even if you're not qualified for a traditional personal loan, you might get a second chance with Upstart.
The fact that it uses an AI and not a human screening process makes it even more accurate. It's your best option if you have a fair credit score as low as 600. You can qualify for your experience and education, which means you stand a good chance if you have a formidable portfolio but a low credit score or bad credit history.
Uses of Upstart Personal Loans
You can use the Upstart personal loans for a range of things. However, you have certainly limited due to the process of approval and the need to limit the associated risk. Borrowers here don't usually have a reliable credit history, so the company tries to maintain risk factors by regulating what the loan can be used for.
Hence, you include the purpose while applying, so the AI considers it for approval. Unlike regular personal loans, certain uses are permitted or not. You can therefore have either permitted or prohibited uses. The two of these options are outlined and discussed below:
Permitted Uses
Permitted uses are those accepted forms of expenditure allowed for anyone taking the loan. Permitted Uses usually impact loan approval because the AI system will not approve borrowers who don't intend to spend the cash on permitted uses. However, several factors are at play here.
These uses allowed include credit card consolidation, debt consolidation, wedding bills, moving costs, etc. These are useful and resourceful ways to spend money without wasting any part of it.
You'll also be approved for medical loans, home development, and education bills. The uses give the creditor an insight into your specific need and allow the loan financier to decide whether to borrow the sum or not.
Prohibited Uses
Certain uses are allowed when taking the loan, but others are not. These include reckless and unproductive expenditures that can demotivate the borrower from repaying the loan. While some of them might still be overlooked or waived during the application, you can't get approval if you intend to use the loan for some of the prohibited cases.
For example, you won't get approval for illegal activities such as gambling, fraud, etc. Your loan will also end up in the denial room if you intend to use it to purchase firearms, weapons, and illegal drugs.
Some students cannot access education loans, especially in areas like Connecticut, California, Illinois, and others. Aside from these few cases and other illegal activities, you aren't infringing any rules and will likely get your loan approved.
Details of Upstart Personal Loans
Upstart has an impressive range of features to offer borrowers. The interest rates, fees, and terms are comparable to other loan options. Therefore, you can hope for the best deal, as most items offer better alternatives to regular personal loans.
However, this doesn't mean there aren't hidden fees you should watch out for. So direct attention to each item and know what you sign up for before striking a deal. Check out some of the loan details below.

| | |
| --- | --- |
| APR | 5.42-35.99% |
| Loan amounts | $1,000-$50,000 |
| Loan terms | 3-5 years |
| Origination fees | 0-10% |
| Late fees | Anyone greater between 5% fee or $15 |
| Prepayment penalty fees | None |
| Unsuccessful payment fee | $10 |
| Paper copy fees | $15 |
| Min Credit Requirements | None |
| Income requirements | $12,000 |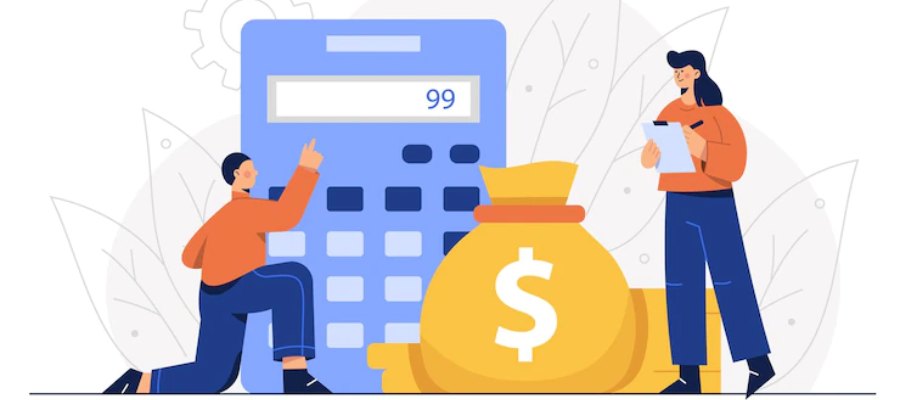 Requirements of Upstart Personal Loans
Though only a few, certain criteria largely determine your approval. Of course, any borrowers will have the essential qualification to access the loans. But the amount you want to apply for and eligibility for higher amounts will depend on how well you meet the requirements and if you can surpass them.
For example, a borrower with higher income levels might get a better deal with the creditor than those with lower. You might also get an edge over regular borrowers by applying with a solid credit score. Please meet these requirements to avoid your disapproval or a reduction in your chances of getting a better deal.
General Requirements
When you apply for a personal loan with Upstart, the AI does its assignment. It tries to figure out your current financial situation. The final answer will determine whether the company approves you or not. These general criteria can vary based on demographics, age, and occupation.
Some professionals will get a bigger loan because the creditor has assessed your request and evaluated your documents and response.
Concerning the general requirements, the AI processes details like your citizenship, age, work, and position for careful evaluation. The final result will depict what you get from the creditor and the amount you can bid for on the platform with the chances of getting funded.
Credit Score
It would be best if you also had a pretty good credit score for an Upstart approval. However, some alternative loans don't require a minimum credit score. At the same time, others are okay with you if you have no history.
An upstart personal loan requires you to provide your credit history and score. The chances of getting approved are slim for those with a deficient score.
If eventually approved for a low credit score, the effect could be on the amount. So, in the end, you'll only be able to access small loans to reduce the risks. You could go as low as 300 without any significant effect. But it would do more good if you improve your score before applying.
Income
There is no clear evidence that Upstart doesn't offer loans when you don't meet a specific amount of money as income. The ideal income level per annum is $12,000. But you will get an Upstart personal loan if you make less than this amount in a year. The best advice is to ensure you have a reliable source of income before taking out a loan.
The higher the amount you earn monthly or annually, the higher the loan you can secure, and vice versa. Kindly be aware that there are various sources of income you can use. Even if you're on benefits, special loans will allow benefits for people at the park.
Upstart Customer Reviews
With years of experience thriving in the industry, Upstart has several solid customer reviews to prove its worth. Below are examples of the customer's reviews about this loan financing option.
Customers of Upstart Loans have been overwhelmingly positive in their reviews of the lending service. They praise the easy and efficient process of applying for a loan, as well as the quick turnaround time for receiving approved funds. Many customers have also noted the competitive interest rates offered by Upstart.
Overall, they have found the company to be transparent and trustworthy in their lending practices. Many have shared their appreciation for the flexibility of loan options that Upstart provides, including the ability to choose the terms of their loan, and the ability to refinance existing loans at lower rates.
This level of customer satisfaction is a testament to Upstart's commitment to providing a positive lending experience for its customers.
Customer Service
The platform has different sections for lenders and borrowers, which makes it easier to manage. Customer service offers top-notch services to both parties. The website is quite easy to navigate, but you can easily reach out to the support agent anytime you face difficulty.
One of the most useful support features is the FAQs section. Which answers all the important questions users will ask when using the platform otherwise.
There are several other ways you can get help. By clicking the Contact Us page, you can access a range of customer services via phone and email. The drawbacks include the need for live chat support on the website and 24/7 services by customer support.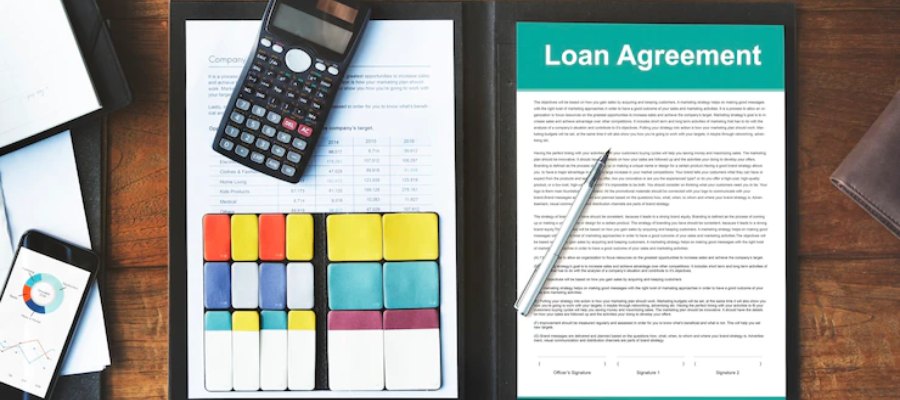 What to Consider Before Taking a Loan From Upstart
There are many features to look out for before taking a loan with an Upstart company. Although it depends on individual preference, you must consider some important factors. For example, only some borrowers will be convenient to take a loan from individual lenders. But this is what Upstart does, so you should look out for this.
Although the financing company is gentle with its credit score requirements, you must still meet a minimum of 300. You must also have less than six inquiries on your account in the last six months. Having more than this makes you look too desperate and increases the risk of getting disapproved.
Although the company doesn't charge an origination fee, individual lenders can request this on your loans. So look out for this hidden charge. Upstart doesn't have a mobile app, so you'll be stuck with its website.
Finally, there are co-signed, secured, or joint loans here, so you can only get an unsecured personal loan with the company.
How to Apply for Upstart Personal Loan
You can start and finish your loan application process within a few minutes here. The company prides itself on providing its users with a swift application, processing, and payment service. You can follow the simple steps below to kick off your application process.
Step 1: Check the Rate
After signing up with the company, the first step is to check your rates. Once you've registered online, you can check how much you can receive in just a few minutes. The process uses a soft credit check, so it doesn't affect your score.
Step 2: Select Loan
Once you qualify for the loan, choose your preferred option from your dashboard list of available loans. The system recommends various loans with different offers and rates. So ensure you evaluate each to find the best one.
Step 3: Get Your Loan
As soon as you select the type of loan you want to receive, the processing begins immediately. Most approved applications will get into your account within 24 hours after approval.
Upstart Comparing to Other Lenders
Like a grocery item, you should spend time comparing Upstart with alternatives. It's one of many loan providers online, so to confirm if you're making the right choice. Or, to decide if this is your best option, you should compare some of its feature rates with other similar personal lenders.
When making the comparison, ensure you consider important factors, though. These include the loan amounts, credit score requirements, approval time, and hidden charges. This way, you'll be able to identify any better option or solidify your decision to choose Upstart personal loan ahead of others. Check out some of the similar lenders below:
Upgrade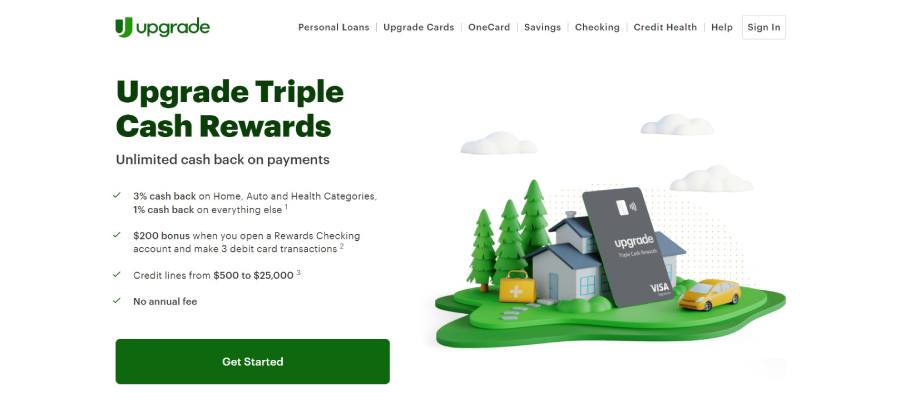 Like Upstart, Upgrade allows borrowers to access loans of between $1,000 to $50,000. The program is also quite swift, as you can get your money within 24 hours or by the next business day. The funds from Upgrade can go to various uses. You can use it as a debt consolidation fund for medical bills, large purchases, etc.
The creditor charges between a 2% to 8% origination fee. So you should look out for this.
However, the downside is that you might have to pay huge costs in the long run because of the high-interest rates here. Check out more details of the creditors below:
Avant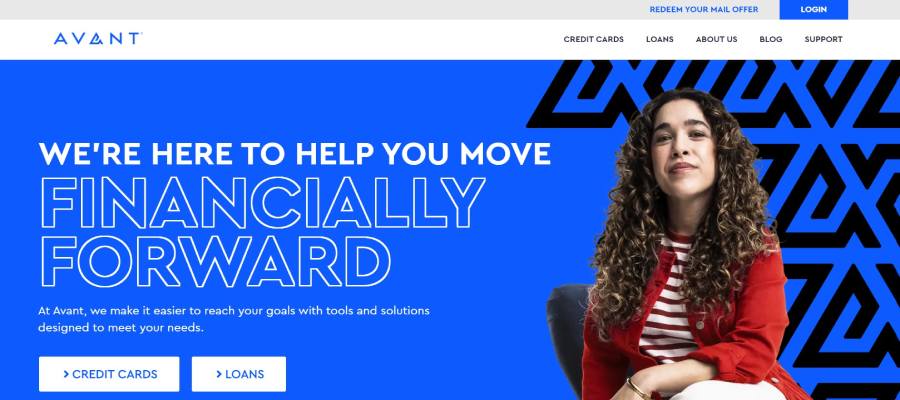 Avant is another lender that allows people with low and fair credit to apply for and get loans. Like many personal loan companies, this one also has a swift application and payment processing system. This means you will only spend a little bit of time trying to get a loan.
This creditor supports anything above a 600 credit score, which means you have a better chance with Upstart if you have lower scores.
The silver lining is that Avant will charge you fewer origination fees. You'll only have to pay between 0% to 4.7%. But there are also a few additional fees to contribute here, so you can pay $15 and $25 for returned checks and late fees, respectively.
LendingPoint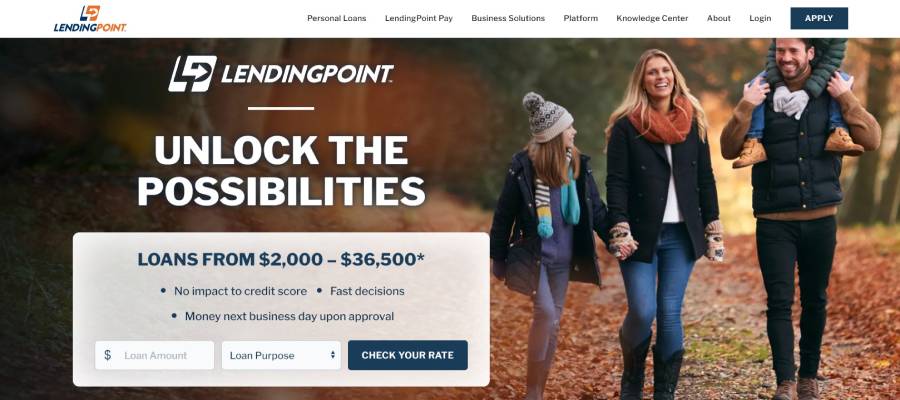 LendingPoint is another remarkable loan provider with years of experience in the industry. It makes extra funds available to borrowers at short notice. And had a swift application process. The company does a soft credit check, so you don't have to harm your score if you apply.
Unlike Upstart, there is a LendingPoint App, which makes it easier to navigate and manage. You can change your payment date, and LendingPoint allows you to access your credit score for free.
Conclusion
The major breakthrough introduced by Upstart is its AI tech and autonomous loan application and approval process. It allows borrowers to request for extra funds without necessarily possessing high credit scores or a huge income level.
Asides from this, Upstart also combines multiple offers that are ideal for anyone seeking a personal loan. Since you'd be dealing with individual loan financiers, you have a pretty good chance of negotiating the terms, too.
So, if you have a fair credit but various other features that can boost your credit worthiness, you should apply with Upstart.