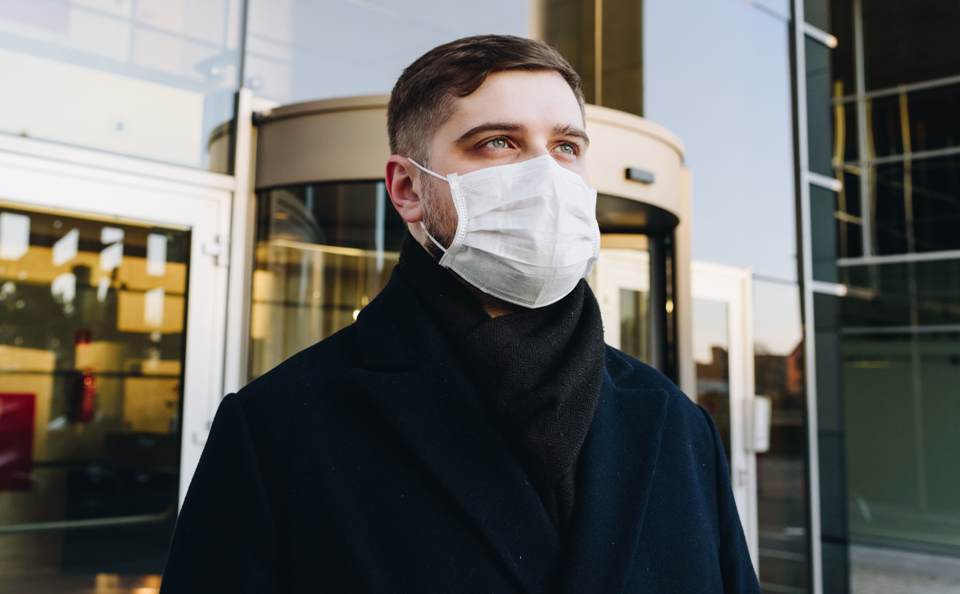 The global spread of the COVID-19, a new type of coronavirus, lasts from December till now and won't stop soon. The situation in the world has heated up after the border closure in Europe and the U.S.
Lots of people are seized by panic, while mass media spreads the newest information and makes a disappointing forecast. Truly, there is no reason for dread. Keeping the basic safety instructions and staying at home, you reduce the risks of infection.
Another trouble is a financial crisis. The global economic situation has completely changed in the last few weeks, and the course of future events is still uncertain.
Coronavirus 2020: Financial Situation
The new infection was detected in December in China. By March 2020 it has spread all over Europe and Eastern countries. March 13th the USA government declared a state of emergency.
Millions of people all over the world are on quarantine now. Countries closed their borders and suspended the work of the whole economy spheres.
Disastrous consequences have already become tangible. On March 12th, the New York stock market has crashed under the pressure of recent events. Experts say it is the worst day in market history since the Black Friday in 1987.
Workers have also suffered from the quarantine. Some of them were sacked, some are on unpaid leave. Being clueless about when the pandemic ends, they can't even plan the budget.
At the same time, some good perspectives are visible now.
Apple is going to reopen shops, and the government is already planning the termination of the quarantine.
In China, the virus is slowly rolling back. More and more people recover, and the cases of infesting are rare.
What to Expect: Predictions From Financial Experts
Building on the experience of the 2008-2009 crisis, one can predict the global track record. Even though the situation in the world has completely changed since the past 10 years, the general social and economic laws always work.
So, what will happen in the nearest future?
Economic collapse may cause global panic
Demand for the dollar may become much lower because of the panic and a cutdown in spending. In this case, investors may rush to other currencies like euro or yuan. It will certainly lead to hyperinflation, which, henceforth, may result in many destructive consequences.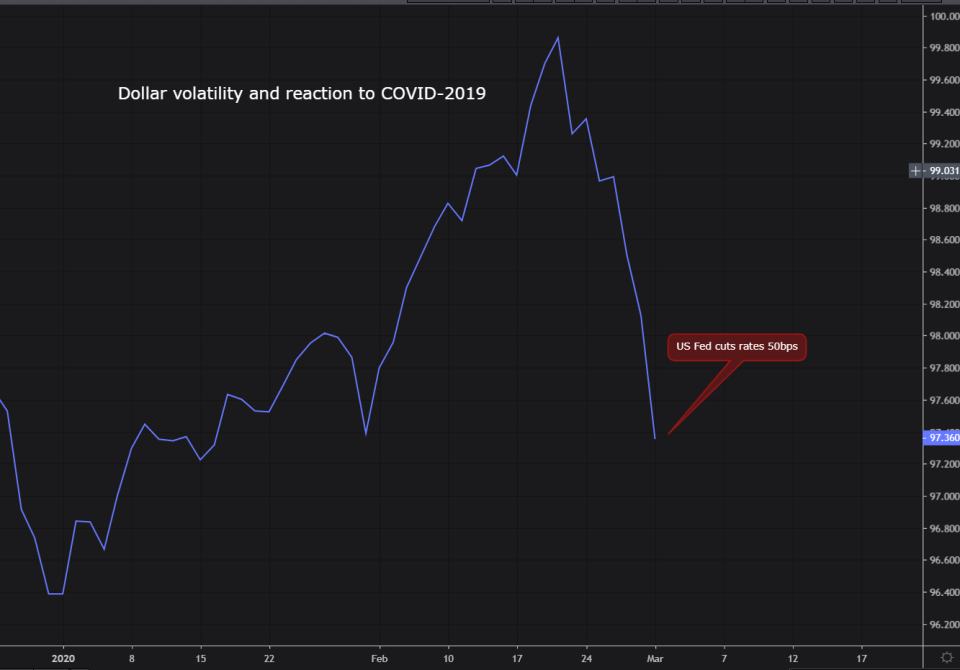 It is an example of how the human factor causes the economy. Trying to save as much money as possible, you lose them in a consequence. Calm down and map out your expenses instead of emptying the shops.
Taxes will rise
The next trouble is the tax rise. The state budget is devastated, so it is necessary to rebuild the economy. This may ruin either small business and affect ordinary people. You have to cut expenses down even more than you expected.
Even if it ruins your budget now, remember, that this move is essential for rebuilding the economy.
Many people will lose their jobs
Recent research has shown that at least one family member of 18% of the USA households was left jobless and millions will lose their workplaces till summer. Unfortunately, the wave of redundancies has only begun. States already report of thousands of unemployment cases in a week.
Thousands of Americans work in spheres that cannot turn to distant work. Unable to pay the salaries without any income, employers sack as many workers as they can.
The situation leads to another consequence: the government has to pay an unemployment benefit. In this way, instead of increasing the state treasury with the help of taxes, the U.S. gets a new expense item.
You won't be able to plan your budget
The economic collapse leads to the banks' closure. You may lose access to your bank account and money. In times of the Great Depression, the majority of people lost their life savings in such a way.
A falling currency makes people unable to count on their savings – you cannot fully predict your budget. Some expenses will rise, while salaries may descent.
Even if your wages didn't change, it costs less than earlier due to inflation.
Some branches of the economy will be closed
The American system is consumer-oriented which leads to the terrifying forecast. Customer spending stands for 70% of the USA economic growth. Unable to spend money, people ruin businesses.
Curbing expenses, you'll buy less than usual and won't be able to keep the economy this way. Entrepreneurs will be downfallen, which will cause a recession.
Companies will go bankrupt
As you can already see, a drastic amount of travel agencies and airlines don't work now. The whole spheres of economy are frozen. It is only the beginning.
Experienced several months of quarantine and money loss, the majority of smaller companies won't survive the crisis. They will go bankrupt.
After the contraction of the market, it will be much harder for you to find suitable services and products, as many of them will be closed for good.
How to Deal With Financial Stress During Pandemic
A simple prediction: you're going to survive hard times.
Even if you work remotely and your salary is constant, external factors will affect you. The price increase, inflation and tax boost changed the financial shape of the whole nation.
On the other hand, having a plan of coping with the difficulties, you'll survive it much easier. To minimize the financial stress, prepare in advance with the newest tips of how to manage the hardship.
Work with your employer
The inability to work during a quarantine makes you feel stressed because of your current financial state.
First things first, contact your employer and give him clear information on why you are away from work. He or she can also give you the opportunity of working distantly. You are lucky if your job affords this format.
If you need support, contact the U.S. Department of Labor and ask for 12 weeks of unpaid leave. It may be given due to the serious reason, such as your own or your family member's serious medical condition.
Additionally, you can request alternative bill payment for Internet, utility, and cable. For this, call your providers and explain the trouble you struggle with. Ask to change your bill payment if it is possible. Lots of people took such steps in light of recent events. Trying not to lost clients, the provider will surely do you a service.
Don't panic, but be prepared
Being panic-stricken, you act hasty and thoughtless. In terms of crisis, you should think well about everything that you do.
Try to save as much money as you can, don't waste it on useless things, concentrate on your future financial state.
An important step is to choose the most trustful bank to store your money in, as many banks may go bankrupt in case of the economic collapse. If you don't fully trust the bank where your savings now, try to withdraw money from your bank account.
Know the facts
When it comes to finances, the awareness of the present condition is essential. You have to keep track of the economic news to know what you should do next.
As it was said before, currencies will drastically change their value, some may drop and some may raise. Keep it in mind to save your money.
Get money from the government
Some countries provide their citizens with financial help during the pandemic. For example, the government of the USA will pour $1 trillion helping people.
If you are in trouble, the country may help to carry you out. Still, do not count on it too much. The support is temporary and the only person you can fully rely on is you.
Find some distance work
Physical labor and part-time workers suffer the most now. They cannot work remotely, so in most cases, there are made redundant or take unpaid leave.
At the same time, more and more companies now require employees who will work from home. Shops switched to an online format, so they need operators and delivery guys. Bureaus hire people to cope with computer work. Even educational institutes need people to organize online learning for students.
This is the moment when PC and communicative skills are much-in-demand.
There is a vast amount of services which help you find a job. You can create a LinkedIn account, for example. Freelance remote job is needed at any time, even in the times of an economic collapse.
Who knows, maybe, the crisis will motivate you to try something new and make a career switch? Try all the possible options.
Summing Up
Forewarned is forearmed, they say.
If you are well-informed, you can take all the necessary steps to become saved. Don't let yourself fall into panic and act without thinking. It is essential to remain calm.
It doesn't mean you shouldn't mind everything that happens around you. The situation is serious and requires concentration and responsibility.
Don't wait for the crisis to pass you by, you must be ready for anything that can happen due to the pandemic. It is in your hands to make the situation better and prepare for troubles. Don't be afraid of making hard choices and accept the changes.
You may find a new job and relatable people to cooperate with to solve problems. Treat the crisis as a new chapter of life, which will teach you some important lessons.
And of course, take care of yourself.