Secured loans are very helpful since they can provide you with the money for almost any expenses, be it some medical support, debt consolidation, or a random financial need. When you need extra money, requesting a secured personal loan is the right choice.
This article will cover the in-depth details of a secured personal loan. You'll learn what kinds of secured loans will work for you. Let's back up your guesswork with valuable insights about loan terms, interest rates, and more.
What Is a Secured Loan?
When there's a time or need for a big purchase, the idea to borrow money comes to the fore. A secured loan is a type of credit backed up by collateral. It can come in different forms and shapes. The providers can request a vehicle, cash deposit certificate, property, savings account or money market account as collateral.
Why do people prefer secured loans over unsecured personal loan? With a secured loan, you ensure multiple lenders won't lose money. You gain trust by providing collateral, which is impossible in the case of an unsecured loan. For this reason, more people choose this type of credit.
It's a short description that covers the general principle of work. However, there are many more details to learn.
What secured personal loans are
You've grasped the general idea of a secured personal loan in the previous section. But what is it exactly? There are various kinds of secured loans you can acquaint yourself with. In this article, you'll find the ins and outs of the secured personal loan:
Mortgage

Home Equity Loan

Auto Secured Personal Loans

Loan Approval for Land

Business Secured Personal Loan
These are the top 5 most used secured loans you can face in your daily life experience. In the following paragraphs, you'll give answers to these questions and get a better grasp of the topic.
How Does Secured Loan Work?
As mentioned before, a secured loan includes certain security for the lender, such as collateral. Secured loans tend to be great for online lenders and give borrowers more chances to find an excellent opportunity to get extra money. In most cases, the sum of money exceeds $10,000 per request.
How does it work? You should check your credit score, find the lender and apply for the loans secured by collateral, such as savings accounts.
If your minimum credit score doesn't meet the needed bar, you can refer to the tech federal credit union. The application and approval process will depend on the secured loan type.
Types of Secured Loans
Do you need to ask for a mortgage, home equity loans, auto loans, or business loans? Choosing a secured loan is a complex task because many details aren't clear at first look.
However, it's critically important to check every detail to ensure you're following your goals and needs.
The interest rate, annual loan origination fee, credit score, and other elements can define the success of your secured loan options. You don't want your creditworthiness to be failed by short-sighted steps. For this reason, checking the ins and outs must be the top priority.
Mortgage
This type of secured loan refers mainly to property requests. If you need to buy a home, do the renovation, or perform a different type of purchase related to property, then the mortgage it is. The characteristic feature of a mortgage is time.
Usually, people take mortgages for 20+ years. And then the monthly payments are considered to be one installment.
The mortgage is best for people with stable incomes. But if you have a minimum credit score, you can still expect a positive outcome if applying through the tech federal credit union, for example.
There are two types of secured loans. These are repayment and interest-only mortgages. In the first case, you should go towards the money you borrowed, while in the second case you approach the interest during the repayment.
Home Equity Line Of Credit
If financial institutions aren't your field of interest, you might mix up a mortgage and HELOC, or home equity line. HELOC is secured only by your home (no auto, savings account, or other items aren't allowed). You can build a line of credit using this secured loan.
In most cases, people use this secured personal loan to cover the price of big purchases. Or you can consolidate debt on other personal loans using HELOC. You need to have your house as collateral for this type of personal loans.
Auto Loans
Purchasing a vehicle is an expensive task, so you should first arrange the relevant financing for the item. Mortgage and HELOC won't work in this case, so the auto secured loan can be a perfect alternative.
What types of car loans should you know?
Dealer Financing

Auto Loans from Bank

Secured Personal Loans from a Credit Union

Online Lender Secured Personal Loans
How does it work? You find a lender (a credit union, for example) and request a certain sum of money, less than stellar credit, to buy a car. Your obligation will be to repay the money in installments, following the fixed loan amount.
This minimum loan will work best for people with a good or high credit score, meaning you'll deal with a lower interest rate.
Loan For Land
Mortgage and HELOC are perfect choices for those looking for a house. But what if you want to build one? It's also possible to request money to start the whole new building project, and personal loans for land should meet the criteria of the borrowers.
This type of secured loan also refers to business purposes if you need a piece of land to build some business in the future. You can find the following kinds of secured loans for land:
Raw land loan

Unimproved land loan

Improved land loan
The overall process looks quite similar to the mortgage application procedure.
However, it's harder to estimate the worth of the land, monthly payment and the building process here. In some cases, reaching out to credit unions for help can be beneficial.
Business Loan
You can have a sparkling idea for the business, but it may all end up with nothing unless you have the money to build the empire from the ground up. The business loan is a great chance for aspiring start-ups to make their ideas a reality.
In a nutshell, business personal loans are the money a borrower or business enthusiast borrows from a business or individual to start an idea in real life. The general working principle is the same as with other secured loans. You request money, get approval and then repay the loan in installments.
This type is best for enthusiasts who believe in the idea and aren't afraid to risk losing money. The advantage of the savings secured loans is the opportunity one can gain, so if you believe in a new business idea and lack some extra money, it can work out for you.
How To Apply For a Secured Loan?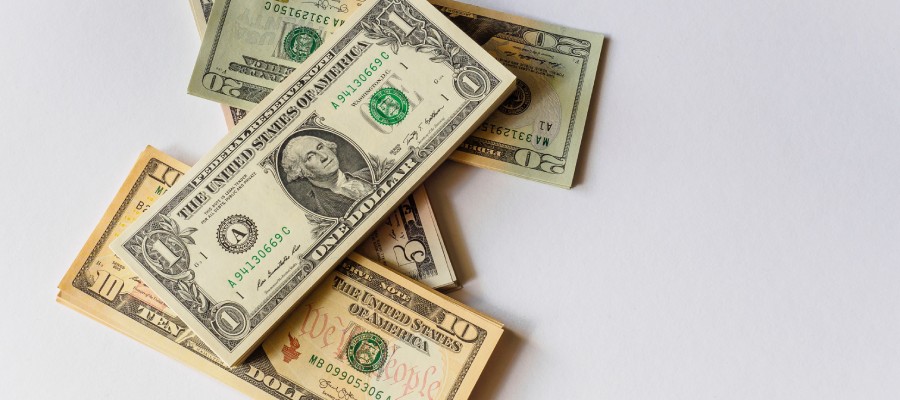 Understanding the types of secured loans isn't enough to get money successfully. There's a tedious application process not every applicant can go through alone. How to apply and get a YES from the lender? There are specific tips to make this procedure less tiring.
You should beware of the pitfalls of getting your money, such as higher or lower interest rates, average monthly payment and more. The ratio of those who successfully get money to those failed attempts is relatively high, so you have all the chances to get personal loans.
Check Your Credit
The first step to finding a suitable loan is to check your credit score. Your credit history means a lot to online lenders because this is the only way they can assess your solvency.
What types of credit scores exist? You should learn about three major credit bureaus where you can request a credit report and learn your exact balance.
A Bad or Fair credit score is usually around 300 to 661 points. In this case, a local credit union will work best.

A good score is anything higher than 661 (or 669 in some cases).

Excellent credit scores start from 740 and can reach up to 800 points.
To get loans secured by collateral, you'll need to pre-qualify with either a soft or hard check. If you fail this procedure due to the minimum credit score requirement, it can badly affect your balance and even lower your score.
Decide on Loan Amount
What to consider when deciding on the loan amounts of personal loans to request? When you take personal loans, you need to be sure you repay the loan. Otherwise, you can hurt t online lenders, hurt the credit history of monthly payments and lower the credit score.
If you're not sure you can repay the loan on time, it's better to request a smaller loan or a bigger number of installments.
This process can be easier with the issuers of personal loans putting in detail the minimum loan amount and maximum limit of personal loans.
You can't exceed $10,000 in the loan amount, for example, when you take business personal loans, so this could be your roadmap.
The general practice is to be objective and give a fair assessment of how much you should take from the lender, so you're able to repay the loan.
Compare Lender And Choose The Best One
How to choose reputable lenders? Compare lenders to get the answer. If you have bad credit, a credit union can be an option. The more you compare, the better you know the market and can decide on the final issuer. There are certain factors to consider when you apply for personal loans. Here are the most critical:
APR, or Annual Percentage Rate, should be lower than 36%, which makes it an average affordable rate for bad credit borrowers.

Repayment terms should also be taken into account. A repayment loan term should be enough to cover your borrowed price. Always focus on many lenders who are flexible with their loan terms.

The loan payments limit is also critical, especially when it's a mortgage, land loan, or secured personal loans for business. Make sure to check your local credit union to compare the requirements.

There's an origination fee that can hurt the impression of the whole loan process, so make sure you check the annual or origination fee before sending the application.
The best way to make secured loans easier is to choose the lender by comparing all these factors. The better offer you find, the easier it will be to deal with the best secured personal loans in the future.
Apply For The Loan
Application is the final step. You should find the filling form and fill out the fields. Then it's time to wait for the approval. Unfortunately, you can fail your application if some loan terms aren't met. For example, missed payments in the past can serve the reason.
The best way to ensure you can be a good fit is to check your minimum credit score beforehand and prequalify. In this case, your loan balance won't be hurt, and chances to obtain the loan will be objectively assessed.
When Should You Consider Secured Loan?
Taking personal secured loans is the best idea when you need large loan amounts. In most cases, unsecured loans won't let you take more than $10,000, which is not enough to buy a car or apartment, for example. In these cases, choosing a secured loan will work best.
However, you should always beware of the collateral, such as property, vehicle, or savings account. If you are not 100% sure you can manage the repayment procedure and cover the installments on time, it's better not to take the risk losing money.
Pros and Cons of Secured Loans
Why do you need to take a personal secured loan? The benefits of this type of credit are quite clear. You can take out bigger loan amounts under lower interest rates.
It will also include fewer risks for the lender since you provide collateral. You'll also benefit from the longer repayment terms, so there will be no rush to cover the installments.
Nevertheless, these are quite beneficial secured personal loans, and you can face the drawbacks of the decision. First, your property, savings account, or car will be at risk if a borrower defaults on credit. The application and approval process is also quite tedious.
| | |
| --- | --- |
| Pros | Cons |
| Bigger borrowing money limit | A necessary collateral |
| Lower interest rates | More risks due to various types of collaterals |
| Fewer risks for lenders | Specific requirements for different types of secured personal loans |
| Longer repayment terms | Tedious application process |
Secured Loan vs. Unsecured Loan
The comparison of secured and unsecured loans can lead to a massive number of questions. There are main factors that can help distinguish and compare these two types of personal secured loans:
Collateral. With secured loans, you provide collateral that can be seized if you fail to repay on time. With unsecured loans, no collateral is needed. If you find it hard to agree on a secured loan, try approaching your local credit unions.

Interest rates. Unsecured loans have higher interest rates than secured ones.

Flexibility. Unsecured loans provide flexible loan terms on how you can use the money, while the secured types are rather strict in this case. The same goes for the bad credit users.

Secured credit cards. Sometimes loan providers set specific requirements for the bank to accept from the borrowers.
If you need a large loan amount and want to benefit from lower interest rates for monthly payments, secured loans should be your choice.
However, if you don't want to provide collateral and can deal with a lower sum, you can easily come down to the unsecured personal loan. They are also better for bad credit borrowers.