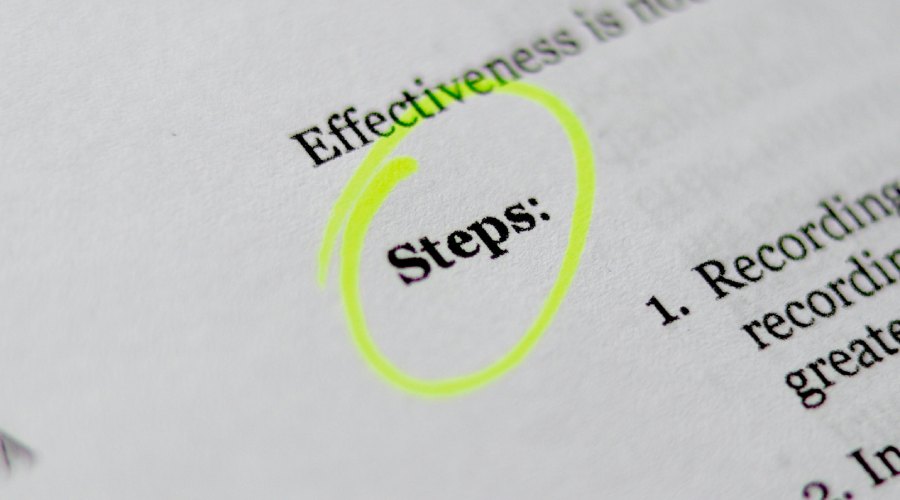 In the past year, the number of people who take out a loan has increased. This is not surprising because inflation is growing, and it becomes more difficult to purchase the right product or pay for a service.
Sometimes you have to take a loan from friends or ask your boss to pay your salary as soon as possible. This can affect relationships and reputation. Therefore, it is better to contact banking institutions online and offline. Especially now, there are many options for different credit ratings and history.
In this article, you will learn all the details on how to apply for and get a loan without unnecessary problems and effort. We have made detailed instructions for you.
Decide On The Loan Amount
Before taking out a loan, you need to decide how much money you want to borrow and what payments you can make to the account each month. Don't take more than your set target.
For example, to repair an apartment, pay off a credit card debt, cover emergency expenses and pay bills. Consider your monthly expenses and what potential sources of additional income you may have.
After all, a lender will take into account all the basic information about you. Including your income. Therefore, before applying for any loan, decide what amount of payments will fit your budget. This way, you can compare different credit offers from lenders and decide what you can afford.
Check Credit Score
Lenders love borrowers with a good credit history and a high credit score. If you meet their requirements, you can qualify for better terms. FICO divides credit scores into four categories.
Excellent credit – 740+, good credit – from 670 to 739, fair credit – from 580 to 699, bad credit – less than 579. If your rating is in a low position, then consider improving it before applying.
After all, such circumstances can lead to higher APR, even denial of credit. Therefore, it is in your interest to get the best conditions for yourself.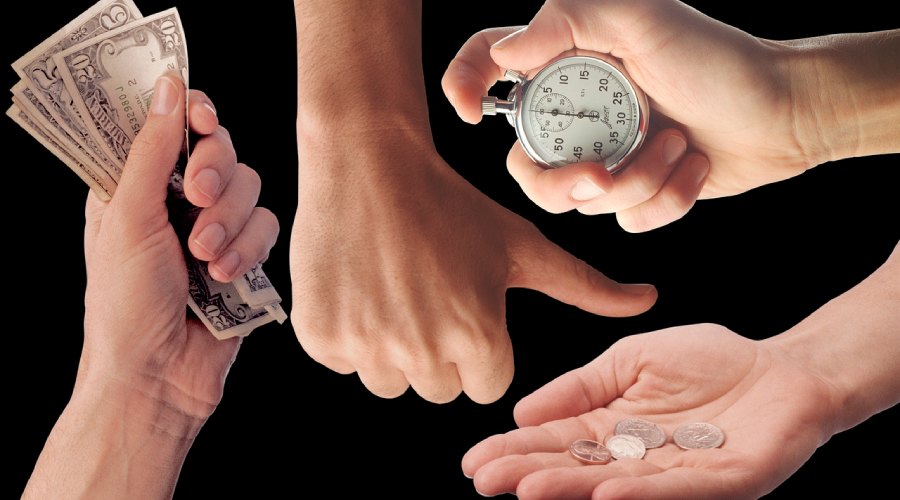 Check Your Credit Card or Financial Institution
You have a wide choice of where to get a loan. You can use the services of a conventional bank, a credit union, or the peer-to-peer online lending market. Your personal finances, amount and purpose of the loan will influence the best option for you.
Some lenders have a different loan application process if you are taking out a loan for your small business, and some financial institutions don't issue business loans at all.
Talk to your existing financial institution first if you have one. Banks and credit unions are very eager to consider a personal credit application from a client with whom they have a positive and longstanding relationship.
Order Credit Check From Credit Bureaus
The next step is to check your credit score. You are entitled to a free annual credit report from each of the three credit agencies. These are Equifax, Experian and TransUnion agencies. You can request three reports at once or one at a time.
A credit report contains your personal information and a record of your overall credit history. Also, there you will find information about your account: payment history, borrow requests and credit account balances.
Use a Credit Score Service or Free Credit Scoring Site
We recommend checking your credit report at least once a year. The more often you do this, the better. You can check online and for free. The best loan reports don't request any credit card information to sign up.
Online organizations will help you avoid mistakes in your report. After all, according to statistics, 34% of borrowers have at least one mistake in the document.
Such oversights lead to the fact that the credit may not be approved or approved but at a high interest rate. To get a free report online, use AnnualCreditReport.com or call 1-877-322-8228. Operators will advise you and help you make an application.
Choose Loan Type
Before filling out any loan applications, you need to decide what type of borrow is right for you. There are eight of them.
| | |
| --- | --- |
| Type of loans | Information |
| Personal loans | They are used for every need. Personal loans are usually unsecured, have fixed or variable interest rates, and repayment periods ranging from a few months to several years |
| Auto loans | You take a loan for the price of the car minus any down payment. The car serves as collateral and can be repossessed if you default on the loan. You can take such credit for a period of 36 to 72 months. |
| Student loans | You can pay for college or graduate school from both the federal government and private lenders |
| Mortgage loans | The loan covers the purchase of a house or apartment minus any down payment. You must put this property as collateral. Mortgage loans are issued for a period of 10, 15, 20 or 30 years. Government agencies do not insure this type of debt. |
| Home Equity Loans | You receive a lump sum loan and repay it within a certain period of time in regular monthly payments secured by your property (from 5 to 30 years). |
| Credit Builder Loans | A loan for those who want to improve their credit history or rating. The lender deposits the loan amount (usually $300 to $1,000) into a savings account, and you make monthly payments over six to 24 months. After paying off the loan, you get the money back. |
| Debt Consolidation Loans | This is a loan designed to pay off debt with high interest. For example, credit cards. |
| Payday loans | These are short-term loans with fees equivalent to an annual interest rate of 400% or more. The loan must be fully repaid by the next payday. |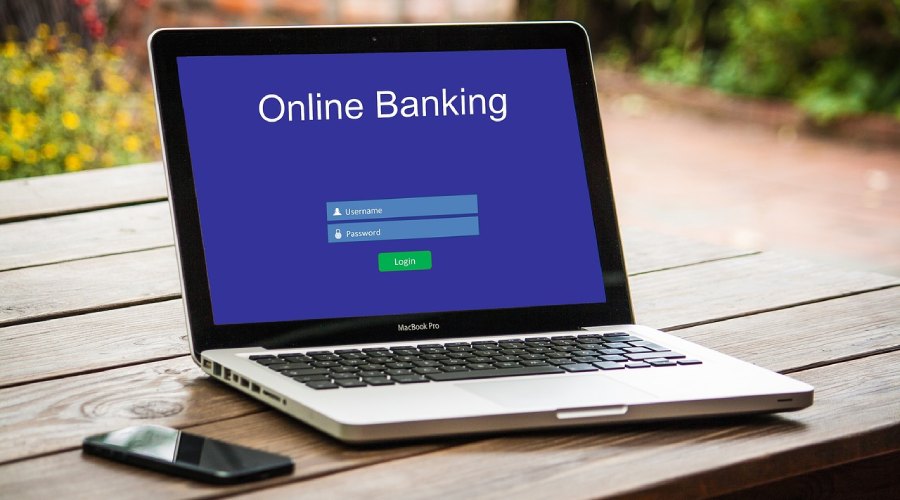 Check And Compare Loan Details
Next, you need to check and compare loan details. Different lenders have different loan options. Next, we will tell you what you need to pay attention to in order to choose the best offer.
APR
The interest rate on a loan is a percentage of the total credit amount. You can see the annual interest rate on your loan offer. APR includes the interest rate plus the loan fee. The rate can be fixed or variable. The first remains unchanged during the loan, while the second can change and increase over the life of the loan.
With a good credit score, you can qualify for competitive rates and terms. If you have a low credit score, then think about how to improve it.
Fees
Check if the lender charges any fees, as they can accumulate over the life of the loan. Here are some common fees you may see if you take a loan.
Loan disbursement fee. This is the initial fee that a financial institution may charge for processing your loan. This can vary from 1% to 8% of the loan amount.

Early repayment penalty.

Late payment fee.

Fee for insufficient funds. A fee may be charged when there is not enough money in your account to cover it.
Maximum and Minimum Loan Amount
The maximum and minimum loan amount will vary depending on the type of loan. The maximum borrowing amount refers to the largest amount that a financial institution or lender allows a borrower to borrow.
This amount will depend on several factors: the creditworthiness of the borrower, the term of the loan, the purpose of the loan, whether the loan is secured by collateral, and various other criteria.
The minimum amount is usually $300-$500, depending on the lender.
Repayment Terms
The most important loan terms are the loan repayment period, interest rate and fees, and other conditions. All of them should be taken into account. The first condition is the most basic. You must know how much you are given a borrow in order to deposit monthly money into the account.
Otherwise, you will be fined. The longer the loan repayment period, the lower your monthly payment can be. True long-term loans can lead to an increase in interest.
Secondly, pay attention to the interest rate and fees. We wrote about their types earlier. Other conditions include Balloon payments. These are one-time payments that must be repaid at the end of the loan. They are rare, but you still need to check if they are in the contract.
Also, check the terms of the credit for any wording regarding default and personal guarantee, especially in the case of a business loan.
Check Requirements For The Loan
Most lenders are willing to lend. But it happens that they need to know for what purpose you take a loan. Even if you apply online, you will be asked for personal data, address, income level, place of work and your position, utility payments and other requirements.
Sometimes they require a police clearance certificate, tax return and information about your education. If you are taking out a loan for your business, it is important for the lender to know about your business experience.
You will also be required to provide a business plan. If you take a loan secured by real estate, then you will be required to complete a package of documents confirming your full ownership of it.
Gather Needed Documentation
When the time comes to apply, you must have all the necessary documents for this. It is needed to confirm everything related to your identity, place of residence and work.
In addition to this, the application must indicate the reason for taking the loan and its purpose. It is worth noting that if you do not apply online, then lenders may require you to be present in person when applying.
Proof of Identity
Most lenders require borrowers to provide at least two forms of government-issued ID that prove adulthood and US citizenship. This is also necessary to prevent identity theft. It could be
The passport

Driver's license

Birth certificate

Citizenship certificate

Military ID

Other government-issued ID
Employer And Income Verification
A lender must know that you can repay your borrowing and old debts. It usually requires potential borrowers to demonstrate their work history and current income as part of the application process. You may be required to provide these forms of proof of income for traditional employment:
W-2 and 1099

Payment receipts

Returns

Employer and his contact information

Bank statements

1099 forms and income tax returns

(for self-employed employees)
Proof of Address
In addition to the items listed above, it is important for lenders to be sure that you have a stable residence, which means your stable living situation.
You will need to provide the following documents: proof of your address, including a recent utility bill, a copy of your lease, a voter card, or proof of housing, lease, or car insurance showing your address.
Apply For The Loan
When you have collected a package of documents and have chosen a lender, it's time to apply. The lender can perform a thorough credit check on you, which can briefly lower your credit score by a few points and show up on your credit reports for up to 24 months.
After the final approval of your application, the money will be transferred to your account within a week.
If you were denied a loan, then do not be upset and do not worry. By making several decisions to improve your personal credit application, you can get approved the next time you apply.
Conclusion
In this article, you learned how to take out a loan step by step. To get debt, you can turn to your relatives, or you can fill out an application and improve your credit history.
At first glance, taking a loan can seem like something very difficult because it requires a lot of documents confirming that you are suitable for lenders and can pay your payment on time. But, if you follow our advice, the process will not cause stress.
Always compare loan offers because each financial institution has its own requirements. If your credit score needs improvement or is not high enough for acceptable credit conditions, then you really need to think about postponing your loan decision until another time or taking a small debt to improve your story.
After all, if you cannot deposit money on time, you will be fined and only worsen the situation. Also, do not forget that different types of loans have different rules. The higher the loan amount, the more conditions are put forward to the borrower.
We hope our article has opened new information for you and now you are not afraid to take a loan because you know all the stages of preparation. We wish you good luck!