Founded in 2002 by Rupert Lee-Browne, Caxton presents itself as one of the most valued companies in the fintech payment field. Specially managed in London, this financial institution has been particularly regulated by a recognized financial authority.
To this end, this foreign exchange company offers a wide range of services, both diversified and of high quality. As it is reliable and regulated, you have the possibility to choose the service that suits you perfectly, without having to worry about the potential risk of scams.
Thus, Caxton is the preferred choice for anyone who wants to manage money well in an optimal way, whether abroad or internationally. Let's discover together all the contours of this company, and how to get the best out of it.
Caxton Rate
Caxton foreign exchange company is in high demand today due to its expertise. In order to give you the best experience, we have made an assessment based on many factors, such as reviews of Caxton. Thus, the quality of its services provided has allowed us to know that it is among the best foreign exchange companies available.
| | |
| --- | --- |
| Reputation | 3,4 |
| Quality of services provided | 4,5 |
| Speed of service | 4,8 |
| Price of services | 4,5 |
| Quality of mobile app | 4,9 |
| Quality of service support | 4,4 |
| Online notice | 3,4 |
Caxton Highlights
Considering the multitude of fintech payment companies, it is clear that Caxton is among the best. First of all, it is regulated by a major financial institution, which is intended to offer a quality service to all. In addition, it offers several services to both individuals and companies.
To this effect, even if you are inexperienced, you can easily benefit from the expertise of this company. Caxton differs from other foreign exchange companies because of its responsive customer service and competitive rates.
Caxton Offerings
As a fintech payment company, the latter presents a very large number of offers, both for individuals and for businesses. These offers are not only diversified but also available at a very affordable rate. It is therefore very easy to get them as a customer. These include international transfers, purchases of goods, and much more. All of that we will describe in our review of Caxton.
International Transfers
Caxton's particularity as an excellent foreign exchange company is to promote international transfers. That said, you can benefit from this service no matter where you are. International transfers allow you to make purchases both globally and domestically. You can therefore purchase many goods and services through these international payments. This is the case, for example, for the purchase of real estate abroad or even the purchase of luxury goods. If you are planning a trip abroad for a vacation, for example, then it is a good idea to use this international payment service.
Buying Property Overseas
Considering the need to make purchases without having to spend too much, the fintech payment company Caxton offers you the solution. So if you are abroad, you can acquire property with peace of mind or buy real estate. All this is possible through international transfers.
Buying Luxuries Overseas
In addition to buying real estate, you also have the option of buying luxury goods abroad or as a result of your stay. So, whether it is, for example, a luxury vehicle or branded jewelry that you have bought, Caxton accompanies you to reduce your expenses.
International Transfers Blog
Caxton has an excellent blog on international transfers available to all its customers. That said, if you have the ambition to make an international transfer in order to buy goods or services or even enjoy your vacations, then you should immediately turn to this foreign exchange company. You can get more experience with this blog on international transfers to better manage your income.
Affiliates and introducers
Caxton has a lot of expertise in this area as well. Thus, this high-quality foreign exchange company takes into account:
Excellent management of the private assets of any person requesting this service,
Good management of currencies,
Experts in the field of finance at the disposal of all,
Very personalized services adapted to all your needs,
Exchange rates at nominal rates,
Always more transparency for an optimal return.
For Travellers
As one of the largest foreign exchange companies, Caxton is once again at the disposal of travelers. For this purpose, many guides are available for people who want to travel abroad in order to make the most of it. If you are tempted by a trip, this company is entirely at your disposal. In addition, intelligent and innovative means are available to travelers so that they can carry out banking transactions with complete peace of mind.
Travel Money Cards
In order to fully enjoy one's trip, and especially to have a pleasant stay, Caxton provides each customer with ways to make their purchases without going into any trouble. These include the prepaid card offered for the purpose of making cash withdrawals, purchase of various types of items, and many others.
Travel Smarter Blog
Recognizing that travel is not a haphazard affair, Caxton not only offers travel partnerships but also provides practical advice on how to have a great trip. Therefore, enjoy a great holiday by taking full advantage of the tips and tricks provided by this foreign exchange company through its high-quality blog.
Travel Money Extras
A great trip always comes with extras. For this purpose, Caxton is once again there to guide you. Caxton offers a wide range of additional services for your stay once you open a Caxton account. This is the perfect opportunity to have a good time while taking advantage of the great offers.
Travel Partnerships
Partnerships are also available to you through this fintech payment company. So, no matter why you are traveling and where you are going, a travel partnership can be offered to you. That's because Caxton works closely with some of the largest travel companies out there to bring you the best.
Business Payments
Caxton also takes care of corporate payments, which is very important. In this way, it contributes to the growth and development of each company that places its trust in it. More than just managing payments, it also handles foreign exchange risk management. This being said, companies that trust Caxton are inevitably very successful. In addition, management of the client companies` expenses is also under control, which contributes to the growth of the companies in question.
Manage Currency Risk
As we all know, businesses are often exposed to currency inflation or devaluation. It is in this perspective that Caxton, as the reference when it comes to foreign exchange markets, takes care of excellent management of the foreign exchange risk of your company.
Expense Management
Managing a company's expenses is not always easy. That's exactly why Caxton decided to accompany you on this adventure. Thanks to a personalized estimate, they can help you define your expenses and reduce them efficiently for a greater profit. Your company will therefore make more money once you have entrusted the management of your business to Caxton.
Supplier Payments
Regulating and regulating the payment of suppliers is a fundamental task. Fortunately, this foreign exchange company helps you to do this with its expertise and experience in this field. It helps a great number of companies to make payments to suppliers in an optimal and timely manner.
Payroll Processing
When it's time to grant payroll, Caxton is always at your fingertips. It takes care of all the contours and parameters that need to be considered when making a payroll. This way, you won't have a hard time paying your employees or staff when the time comes.
How to Become a Client of Caxton?
Maybe after hearing about Caxton, you want to become a customer? Then you've come to the right place. All it takes is a few quick and easy steps.
First of all, you need to go to the website of this fintech payment company.
After that, you need to register on the platform by clicking on the "start" button.
Then you have to go to the tab "I am an individual" and click.
Once done, you just have to choose the service that interests you the most.
Once you have chosen your service, a team of experts is at your disposal to guide you if you have any concerns.
What to Consider Before Applying to Caxton?
If you are particularly interested in services offered by this excellent foreign exchange company, then there are a number of factors to consider. First of all, you should not lose sight of the fact that Caxton is accessible from its platform or mobile app.
Thus, it is ideal when it comes to making payments, both domestically and internationally. Its reliability can be clearly seen in the large number of transactions that it allows to be carried out each year. It is also important to note that it provides its clients with top-quality guides, as well as access to artificial intelligence documents, to offer them the greatest satisfaction.
Besides, you have the opportunity to be an employee at this fintech payment company. For this, it is still important to consider a good deal of information before applying.
Note that because of its expertise and its concern for satisfying its customers in an optimal way, it really looks for reliable, experienced, and motivated people. Thus, you should also be flexible and creative. If dynamism is your strong point, then you would certainly be delighted to work with this foreign exchange company.
Let's Conclude (Advantages and disadvantages of Caxton)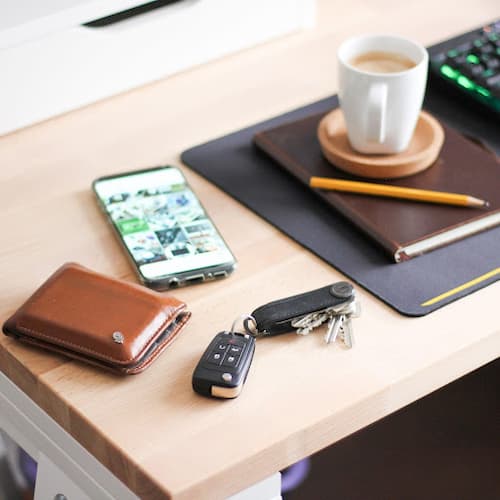 Caxton offers a large number of advantages. As one of the best, it offers a wide range of services to its customers. So, no matter if you are a company or an individual, you can easily find your account.
Moreover, it has an excellent mobile application, so if you do not have the possibility to connect to your computer, you can directly use your phone to access its platform. However, it has the limitation of being closed on Saturdays and Sundays. In addition, it does not directly include the price of the services offered.
All in all, Caxton is seen as one of the best fintech payment companies around. It is the reference in this field because of the quality of its services. Being reliable and secure, it is regulated by a financial authority, which ensures that it operates with complete transparency.
No matter what payment or banking service you want to perform, you can turn to this company with your eyes closed. They offer a wide range of services, including international transfers, corporate expense management, and even foreign exchange risk management.
Methodology
The fintech payment company Caxton was evaluated under several criteria. Thus, this review was based on the reputation of the company and the number of positive reviews it has. The evaluation was also made based on the speed of the customer service, which is therefore highly appreciated.
Despite the fact that its rates are very often on-demand, customer reviews could show that they are very affordable. The quality of its mobile application is excellent, which means that anyone who does not have a computer can use it. Its support service is also top-notch, which is not only very pleasant but also encouraging.