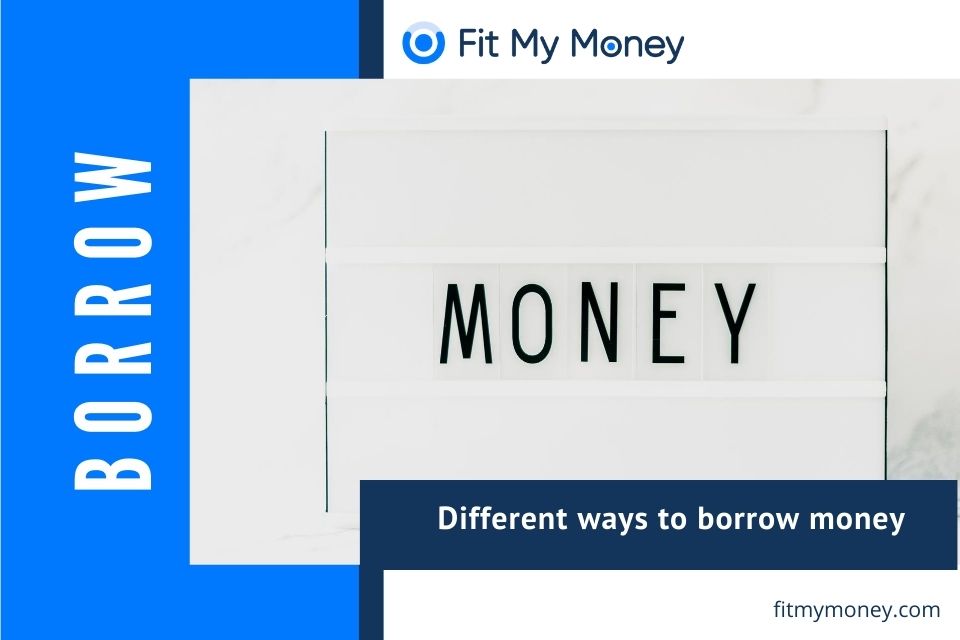 With so many ways to borrow money, financial literacy is still an enemy for most Americans.
As the survey shows, the lack of financial literacy cost 240 million Americans a total of more than $307 billion in 2019.
Simply put, an average American adult who lacks sufficient education in personal finance lost $1.279 in 2019, in comparison to $1.230 in 2018.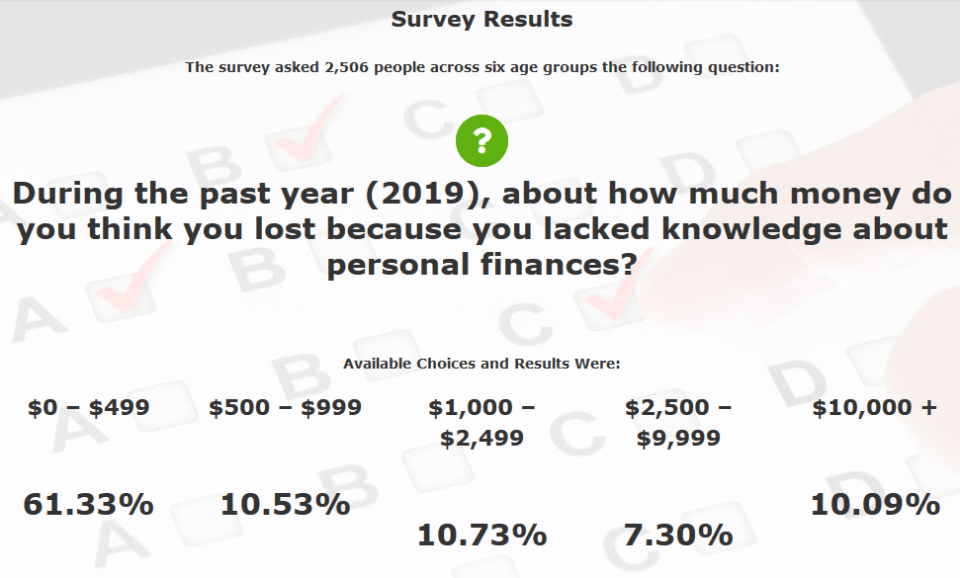 Ignorance of financial awareness has no excuse. What would you do if you need to borrow money fast for urgent medical needs or car repair while being unemployed? Chances are you'll go for family and friends. Yet, your options are more variable than you might think first.
National Bureau of Economic Research 40.2% of those with low levels of financial literacy relied on parents, friends, and acquaintances as their most important source of financial knowledge, compared to 20.8% of those with the highest levels of financial literacy.
Thus, getting knowledge about how to manage your money and plan for the future is an essential life skill anyone can't ignore. Not sure? Then take a look at the numbers below.
A survey from the National Financial Educators Council asked 3,006 people across the US, "Across your entire lifetime, about how much money do you think you have lost because you lacked knowledge about personal finances?"
And here's what we have: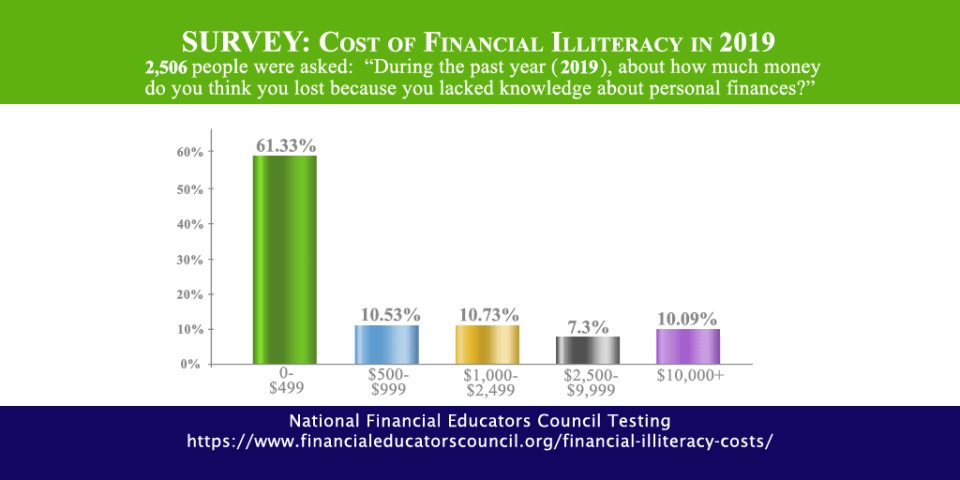 So, if life force you to ask 'Where can I borrow money ASAP?' – congrats, you've come to the right place. But first things first. Before you can even think about how to borrow money, learn where you are.
Understanding Your Credit
When on the lookout for the best places to borrow money, take care of your credit first. Anyone can access credit for free from the following financial experts: Experian, Equifax, and TransUnion. No matter what agency you'll end up with, be sure to fix any mistakes in your credit files. Don't miss your chance of getting a good deal.
Do you have a strong history of borrowing and repaying loans? How do you plan to borrow money if you don't have credit? Sure, there're even more questions floating in your head. Let's learn, not guess.
The questions below are divided into several sections: WHATS? WHERES? HOWS? and CANS? Find the question you're looking for and get the answer.
The WHATS Section What is the cheapest way to borrow money?
To answer this question correctly, it always makes sense to think about the next three questions:
How much you want to borrow?
How long you will need it?
How you are planning to pack it back?
Once you know the answers, you are ready to look for your options. Typically, a loan with the lowest APR or a credit card with a 0% interest rate would be right up your alley. Simply put, when on the lookout for the cheapest way to borrow money, consider using a deal where you get the lowest interest rate for the longest time. Also, a loan with a long period of no interest at all is the other best way to borrow money.
What is the best place to borrow money?
Taking into account that the variety of options to borrow money fast abounds, there's no one solution that works for everyone. Yet, don't be afraid to do a bit of exploring to find a place where you can get a generally cheaper option. And your credit history and income are the first things to think about.
The WHERES Section Where can I borrow money?
When it comes to borrowing money, your options vary. Typically, when a person says 'I need to borrow money' that means he/she is about to apply for a loan. In turn, a loan is anything you can receive from someone (bank, lender, credit union, or family & friends) that you agree to pay for a later date. Whether it's orally or in writing, it must be enforceable under the state law.
Where can I borrow money fast?
Chances are that you like most people will need to borrow money one day. And that's nothing wrong with that. For 47 percent of the consumers, a personal loan is one of the common options to cover bills or emergencies.
What if you need to borrow money fast? When you're short on cash, every minute matters. That's why turning to online personal loan lenders might be your best bet. The number of consumers who turn to online lenders is 23.67% only, it has become an increasingly popular option. In comparison to 29.86% who go for credit unions and close 60% who borrow money from the bank.
Where can I go to borrow money fast?
The best place to borrow money online instantly is on an online loan marketplace. First, it gives you the freedom to compare different online short term loan lenders in one place. Second, a variety of options to find the cheapest result. Finally, a fast and convenient process that costs you literally nothing.
To increase your chance to borrow some money, make sure you're honest with your application. To check you on credibility, many online lenders will use information from credit reference agencies. The information doesn't line up with what you wrote? Expect your application to be declined.
Still, if your credit is heading in the right direction and your income is steady, doing a bit of exploring will never hurt. To borrow money now, find the option with a low-interest rate that could save you thousands.
Where can I borrow money with no credit check?
Possibility to borrow money fast with no credit check seems to be beautiful. Yet, when it comes to reality, no lender can provide 100 percent guarantees. Sure, different lenders can advertise quick ways to borrow money that include instant decisions and simple requirements.
The truth is, they consider your financial history, income level, and employment status. The bad? The higher interest rates. So, before submitting a loan application, compare the rates and terms.
Where can you borrow money with bad credit?
Have bad credit? The process of getting to borrow money with bad credit is sure to be more difficult. As a rule, banks and credit unions deny people in quick cash advance because of bad credit. Yet, there are enough online lenders who do offer different options on how to borrow money with bad credit. Even so, get ready to wait for 1-2 business days to get your funding in case of approval. And nobody guarantees your application can be approved.
The question 'Where can I borrow money with bad credit right now?' heads the top list of popular questions online. So, you're not alone who's looking for the best options where to borrow money. To get started, visit online loan marketplaces. Shop around, do loan comparison to consider things such as interest rates, terms, and fees.
The HOWS Section How to borrow money from the bank?
The list of financial products offered by banks abounds. In general, banks will lend money to people who are financially stable.
Just because you don't have 400k in your pocket at the moment to buy that house, you go to the bank. You might be short on cash or have not enough money to support your start-up idea. These are the most common reasons why people borrow from banks. This is an ideal option for larger loans to use for a house renovation, business capital, or buying a car.
To get the amount needed you should meet the proper requirements to prove your repayment ability. That's where the power of a stellar credit score comes into play.
But how can you borrow money if you have bad credit? The answer is obvious. Licensed money lenders would be a perfect choice for you. When it comes to the speed of transactions, it makes sense to talk about fast approval.
So, if you're still wondering "How can I borrow money with poor credit rating?', consider applying to online lenders to know your options. You might be surprised by what you can get.
If you don't want to borrow money from people, online lenders are there for you. Shop around. There are plenty of online lenders out there – each with its own pros and cons. Depending on how much and how fast you need money, you can find the best one for your unique situation.
'How can I borrow money sitting at home?' Well, the coolest thing about online lenders is that the whole process is done online. No need to visit physical location to apply for a loan. Your money are several mouse clicks away from you. So, what are you waiting for?
Afraid to borrow money from strangers? In this digital era, it's almost impossible to find a thing that can't be done online. From health issues, learning, traveling to money-making, and there's no end in sight. Thing is, borrowing money from family members is in most cases an inappropriate option for millions of people. Don't want to get your head spinning from a lot of awkwardness? Skip this option.
The CANS Section Can you borrow money from a pawn shop?
A pawn shop would be a good option for you in some cases. Have something laying around your home that you can trade for cash? Great! If you can do without this thing for the duration of the cash advance, then a pawn loan would be the one-stop solution for you. Just as the number of pawnshops varies, so the amount of the pawn loan depends too.
The best thing about it is that a pawn broker won't check your credit since you secure your loan with an item. So, if you're asking 'How can I borrow money without a credit check?' – here's the answer.
The amount you can borrow is usually due in 30 days. So, if you fail to repay, say 'Goodbye' to your precious. So, think on your feet before you go for this option.
Can you borrow money against your property?
Typically, you can. It's most often known as a secured line of credit. Financial assets you own, like a home or a car, are used as collateral for a loan. Thus, if you fail to repay it, the bank, lender, or credit union has the right to seize the collateral to cover the cost of the loan.
So, can you borrow money against your house? Yes, you can. Indeed, if you're a hundred percent sure you can repay your loan on time. Otherwise, you risk going homeless.
Can you borrow money from your 401k?
What could be better than borrowing money from your own account and repay yourself with interest? Really, this option seems like a perfect way to access money. Yet, the devil is in details here. So, if you ask a question like this 'Can I borrow money from my 401k plan?', I strongly recommend you to think twice. And here is the reason why.
"You're going to encounter many financial challenges in life and there will always be temptations to access money from your 401k. So, before you do, understand the rules on how to borrow money from your 401k and stick to them." – Edelman at Edelman Financial Services
Thing is, about 11 million workers claim that turning to their 401k plan is the best option when 'I need to borrow money now'.
According to federal law, a worker is able to borrow up to 50 percent of their account balance, with a maximum of $50,000. Thus, you get up to five years to pay back your loan. Even though it comes with a typically lower interest rate than other option to access money, it still has downsides.
So, if you want to be a 401k millionaire, you'd better learn how to borrow money from 401k. There are certain rules to follow if you don't want to end up in even worse shape. There are plenty of reasons why people turn to a 401(k) loan, and credit card debt is the top one.
Can I borrow money from my IRA?
According to the CARES Act, anyone who 'adverse financial consequences' is eligible to withdraw up to a limit of $100,000 from their qualified retirement account which includes 401k, IRA, 403b, Roth IRA plans, and qualified annuities and get no 10% penalty which is usually a part of such withdrawal.
Yet, if you need to access money from your IRA, you'd better look for other different ways to borrow money. Why? First, the money in your IRA is for your retirement. Take the money and sacrifice the investment gains you would have earned. Second, one failure from your side, and a hefty 10 percent penalty will hit your financial health. So, if you're hundred percent sure that you're able to get the money back into your IRA within 60 days, borrow money from IRA. Otherwise, skip that option.
Can I borrow money from my Social Security?
For many Americans, Social Security is the only or main source of their retirement plan. So, every time you ask 'Can I borrow some money against Social Security funds?' the answer is no. Think of it as a slippery slope that could put your retirement security at risk. To understand the reason let's turn to numbers.
As the recent Census Bureau study shows, one in four retirees enjoys Social Security benefits with at least 90 percent of income.
Thus, living relying solely on Social Security makes Americans retirement fragile. Most of us strive to live longer yet, only a few of us could boast the long-living result. Those who are into their 80s and 90s are under the risk of living alone. In turn, longevity insurance is the very benefit of Social Security that modern retirees need. As a result, borrowing money from Social Security might cost you retirement savings.
Can I borrow money against my VA disability?
"How much money can I borrow against my VA disability?" Well, the question is simple and not new. Yet, very popular and complex. Borrowers exploring their options with the VA disability program need to be especially careful.
When you borrow money from life insurance, you get a quick and easy way to get cash. A life insurance loan may be a workable option for fast, emergency cash. Moreover, it doesn't affect your credit and no need to wait for approval or credit check since you borrow from yourself in fact.
Even better, it remains free from tax, comes with much lower interest rates in comparison to a bank loan or credit card, and has no mandatory monthly payment. When it comes to downsides, a policy lapse is one of those. Also, keep in mind, your cash value doesn't change, your death benefit is reduced, and you still have to keep paying your premiums. At last, who can guarantee an escape from death?
Finally, which factor most directly influences how much money consumers are willing to borrow?
Well, it all depends on the interest rates and how much you want to borrow. So, once you know the correct sum and how much you are ready to pay extra at the end of the day, the best option will be right in front of you. Always think on your feet and you can save the day.